On one of her visits to the city to present a dance drama "Pryutsu", an ode to our warriors coinciding with commemoration of 75 years of Quit India Movement, at Tagore Theatre on Monday, young Sanchita Abrol, who hails from Jammu and is currently based out of Melbourne, Australia, says: "There is a depth and beauty in the literature and music of the many cultures and communities across India. As an Indian classical dancer, I feel a sense of responsibility to bring these cultures to the audiences. This way, the bonds within communities, and the bonds between communities are strengthened, and so is the fabric of Indian society."
Photos By : Life In Chandigarh
"Pryutsu" is based on the classical Dogri poetry by (Late) Group Captain Randhir Singh, also popularly called 'Kunwar Viyogi', the only Indian Air Force officer to be conferred the Sahitya Akademi award. It also integrates the time-honoured poetry by Padma Bhushan awardee and freedom fighter Mahadevi Verma and English poem "The Valley Roars" by Ayushman Jamwal, author of the book "Chameleon Lights". This dance drama, as also all her other performances, are curated, scripted and directed by Sanchita herself.
One of the upcoming projects she has been working on for the past one year and is nearing completion involves reimagining Ladakhi community from its lesser known literary origins and to depict these aspects through 'kathak' on the world stage. "As Ladakh is located on a traditional trading route between India, Tibet, and Central Asia, it absorbed different cultural influences. This resulted in hybrid characteristics of Ladakhi folk literature, music and dance which I want to bring alive in my upcoming project," she informed.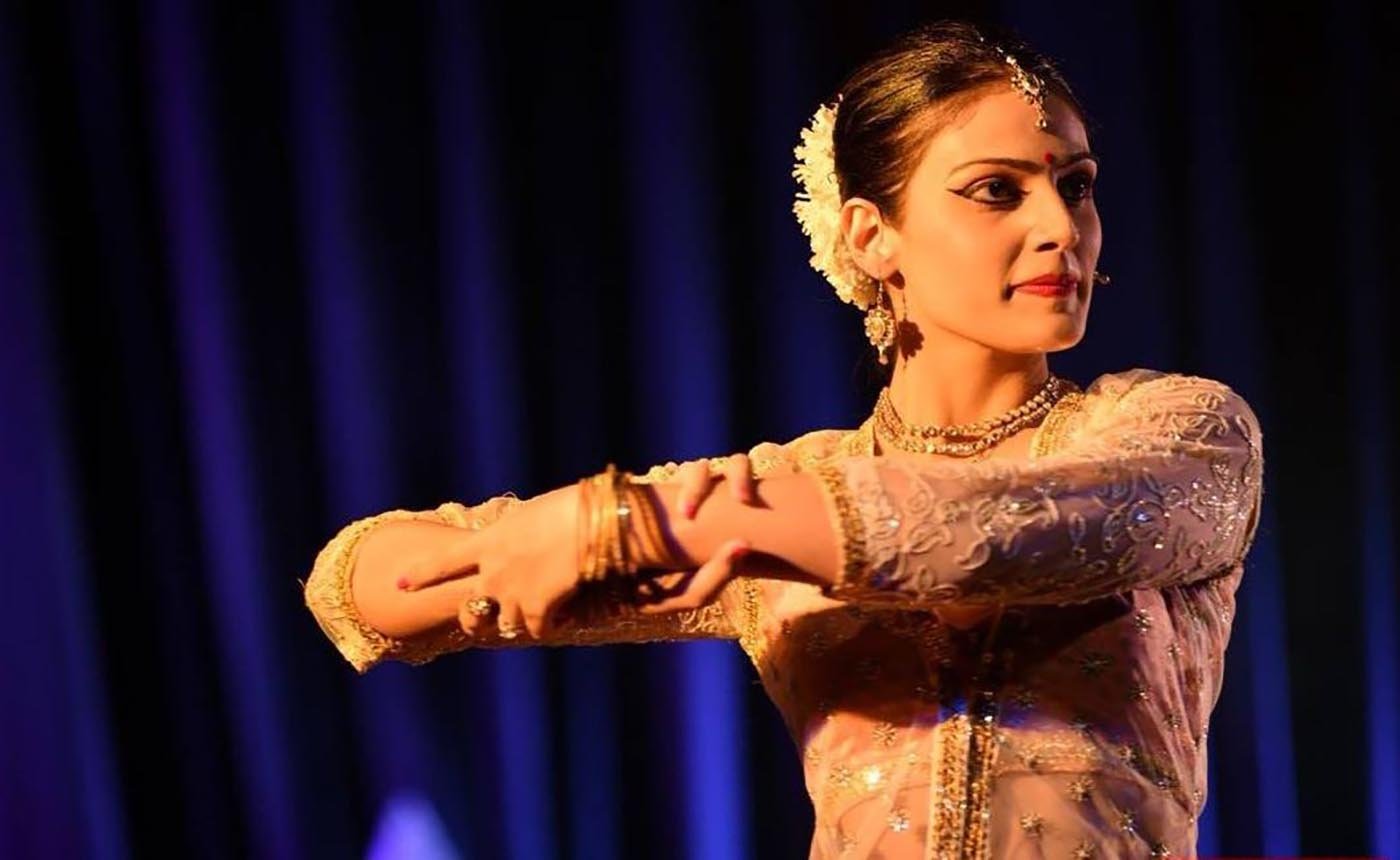 "One of the challenges of integrating the true flavours of these cultures in my dance performances is that literature is available somewhere but you have to dig it out by personally visiting and spending time in the heart of these cultures. Once the literature is found, which is always in the local script, the next issue is to find a decent translator. And finally the arduous task of seamlessly integrating the regional culture in the dance performance in a manner which is easily understood and at the same time is engaging, too," Sanchita said.
Taking to dance at a tender age of 5, Sanchita Abrol honed her skills in 'kathak' under the guidance of Padma Shri Shovana Narayan. She quickly gained nominations to perform at prestigious platforms like SAARC (South Asian Association for Regional Cooperation) and Asia Sammelan.
In 2014, Sanchita founded 'Rasadance', an organization in Australia, to build a bond with the centuries old tradition of story-telling through dance. She has performed on many national and international stages and has represented India at Ganges Danube Festival in Hungary and Multicultural Festival in Melbourne. She was also part of an Indian youth delegation to China.
The 'kathak' exponent has been honoured with 'Prem Jamwal Art Innovation Award' for revitalising 'Dogri' poetry, with a unique blend of Hindi and English literature and presenting it on international stage through her dance. She has choreographed and featured in Dogri ghazal videos "Aayi Khushboo" and "Rasam Riwaz".
Sanchita has worked with many eminent poets like Padma Shri Padma Sachdeva and Padma Shri Dr. Shyam Singh Shashi. She also appeared in the ghazal album "Dekho Toh" by the well-known poet Farhat Shahzad from Pakistan.