Ishwar Pratap Singh Mann, 'IPS' to his friends, was among the most lovable people not only in the Chandigarh Golf Club, of which he was the President when he left us in tears at age 63, but also the entire golfing fraternity. No wonder, he remained on the governing committee of the club for several years, besides being its captain and now president.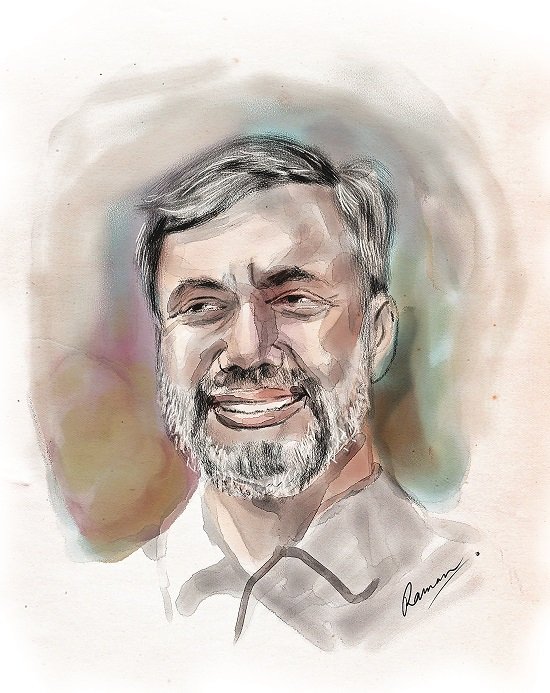 Photo By: Raman Bhardwaj
His wife Manmeet Mann, an educationist, encompassed the feelings of his circle of friends, in saying that he was a 'fakir' who was there for everyone without expecting anything in return. "He was so full of life. He used to always tell me we should leave whatever we are doing while at the top, not when we are on a downward spiral. That's perhaps what he did, left us at the pinnacle of his golfing pursuit."
He was an avid sportsperson all his life. Was school captain of St John's School, Chandigarh, in 1971, the year he passed out from school. Later he became captain of the Panjab University lawn tennis team. In fact his was a family of achievers in sports. His father, late Brig AS Mann (AVSM) won the Punjab University Blues in athletics way back in 1941-42 and his son Gurbaaz Mann is an international golfer, now settled in US.
IPS took to golf much later and represented India in Senior Asia Pacific Golf. In 2010, he was member of the first ever Indian team to win a bronze in the championship. He was again member of the team in Australia (2011), Hong Kong (2012), Vietnam (2013) and as recently as 2015 in China.
One of his closest friends, Sanjit Bala, feels that remembrances with IPS were so much that even a book wouldn't be enough to document them. "Every day spent with him was better than the previous one and that's why we always used to look forward to opportunities to meet him.
Past President of the club Birender S Gill also said he had lost his closest friends. "I very fondly remember the several fishing outing we used to have in the Gobind Sagar and in the Beas. He would have fishing equipment worth lakhs in his inventory. The rubber dingy we used to take on these outings was also safely stored in his factory."
CSR Reddy, president of the CGA Golf Range, and recently elected office-bearer of the Indian Golf Union (IGU), said, "His contribution to golf in the city was unparalleled. Having been captain of the course, he had vast knowledge of upkeep of the course and greens and was always game when it came to promoting golf, whether it be holding tournaments or training of youngsters."