Himself an alumnus of the university, he wondered, if schools in the country can have a health programme, why not colleges and universities, because 35% of the health issues develop during adolescence and need to be identified and checked at that stage itself.
Niti Aayog member Prof (Dr) Vinod K Paul (left) at PU on Wednesday
Photos By : Life In Chandigarh
With PGI Director Prof (Dr) Jagat Ram seated on the dais as Guest of Honour (both hail from Himachal Pradesh), Prof Paul remarked "With such a prestigious healthcare institution of national importance right next to you, why can't we make Panjab Univesity a role model health-promoting university in collaboration with the PGI. Can we have a preventive-promotive health action by creating a health and wellness buzzzzzzzz......"
He rubbed it in further saying "the health programme should not be by default, or minimalistic. I would like to see health and wellness become a flagship programme in Panjab University. This can be one of the missions of the university: "Our students enjoy a very high level of health; for them healthy lifestyle and wellness is a way of life!"
Making out a case why the country needs to invest effectively in the youth of the country, and why health was a crucial part of that pursuit, Prof Paul said "we have just about 3 decades to harness our demographic dividend of being a very young nation - with half our population under 25 years of age, two-thirds under 35 years and overall average age being 29 - and maximise our economic growth potential. This generation is going to make a difference, providing we are able to create pathways for their potential to be optimally utilised. One of the imperatives for our nation becoming a top economic and political power is to keep this young population in good physical and mental shape."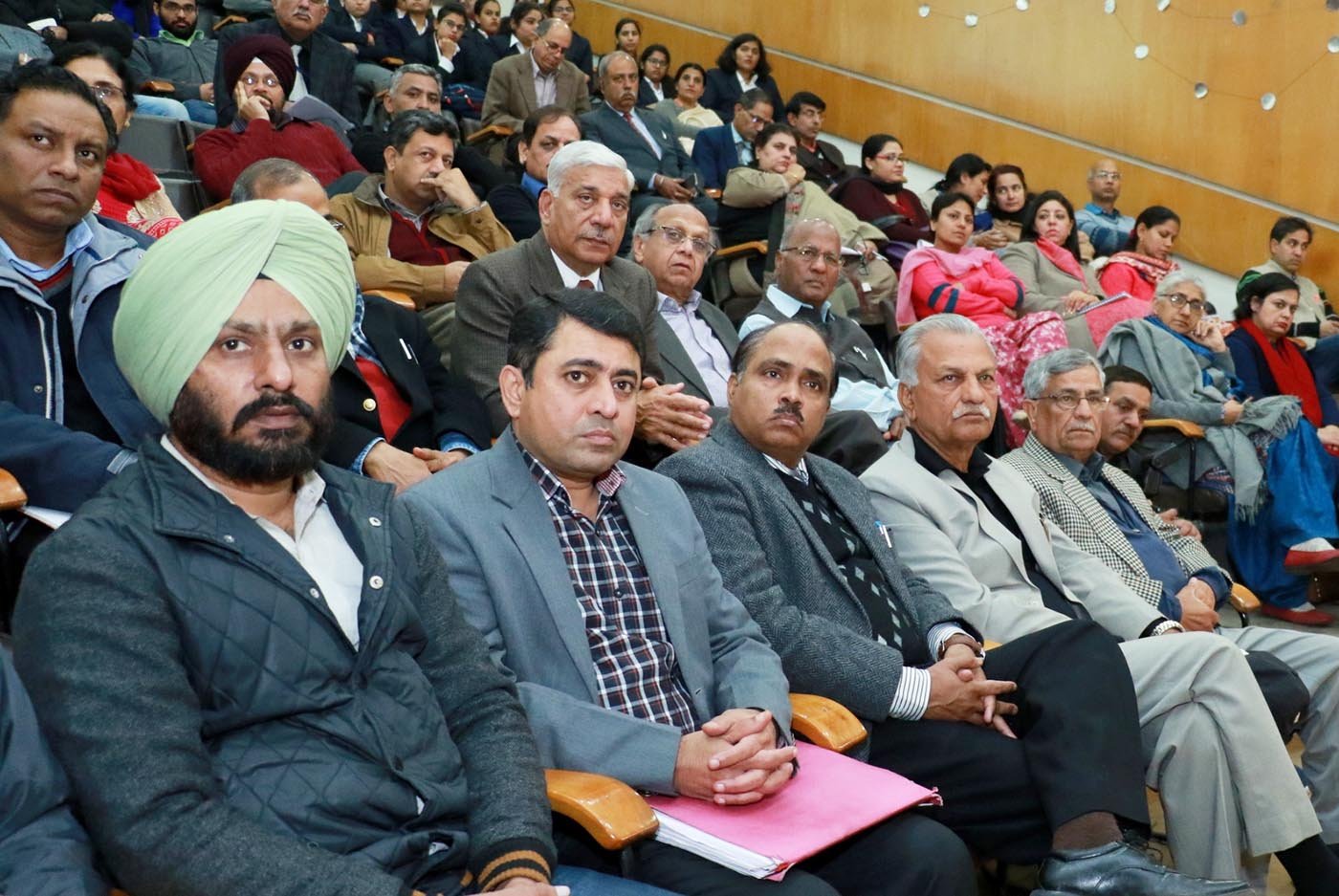 Listing out the key health issues the youth of the nation are facing, which need to be tackled at an individual level and at the level of the society and government, he said though we may not realise this but anaemia is a big issue. A recent survey had pointed to half the adult population in the country being anaemic. A UGC paper has highlighted high level incidence of various psychological issues among the school and college going children, he added.
Among the other lifestyle-related health concerns were large sections of youth being overweight or obese, lack of adequate sleep, addiction to mobiles, hypertension, etc.
Later talking to lifeinchandigarh.com on the phone, Prof Paul addressed concerns over adequate budgetary provisions not being made by successive governments for healthcare, and not enough efforts being made to tackle other factors which impact the health of the nation, like air and water pollution, sanitation, food adulteration, etc.
Pointing to Prime Minister Narendra Modi's pronouncement earlier this month to double the health expenditure in the country to 2.5 percent of the Gross Domestic Product (GDP), he said it was reinforcement of the commitment made in the national policy. Even otherwise budgetary constraints were not being allowed to come in the way of making additional expenditure on healthcare as was evident from the Rs 700 crore-plus worth of free treatment provided to the poor within months of the launch of the Ayushman Bharat health insurance scheme, he asserted.