Remembering the days when he found himself being omitted from the national team after a poor showing on his debut in international cricket in 1983, Sidhu told a meet-the-press programme at the Chandigarh Press Club on Thursday that a banner headline in a national daily changed his very approach to the game. "The headline 'Sidhu : A Strokeless Wonder' carried on top of a column by a noted cricket writer of that time Rajan Bala in the Indian Express ripped me, and stripped me of my pride."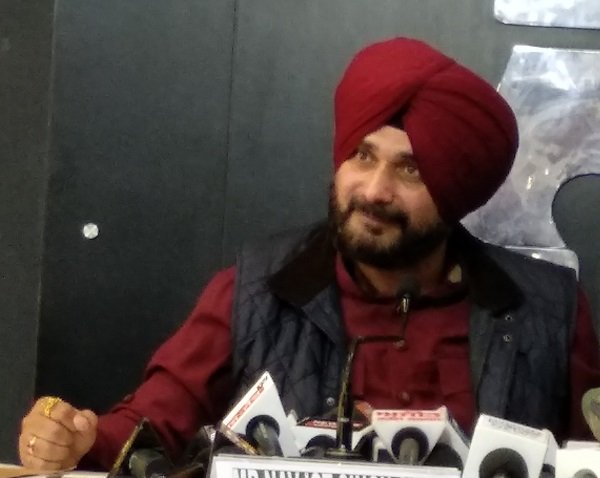 PHOTOS BY: LIFE IN CHANDIGARH
His father, Sardar Bhagwant Singh, then advocate general of Punjab, who meant everything to Navjot, was apparently deeply disturbed after reading the column. "It was then that I took a secret pledge to make a comeback to the national squad. I started to take my cricket career more seriously. It took me a good four years to return to the national team, during which period I also lost my father. That was shattering, as I could not fulfil my father's dream, but I was goaded by all those around me to keep making efforts towards living his dreams.
"And there I was playing for my country in the Reliance World Cup 1987 co-hosted by India and Pakistan and scoring four fifties in a row which included 36 sixes (he had scores of 73, 75, 51, 55 against Australia, New Zealand, Australia again and Zimbabwe, respectively). After the world cup, on way to a tournament in Sharjah, Ravi Shastri showed me a headline to a column by the same writer (Rajan Bala) carried in Khaleej Times which this time read 'Sidhu: From Strokeless Wonder To A Palm-Grove Hitter'. I felt great reading that. A transformation had really taken place."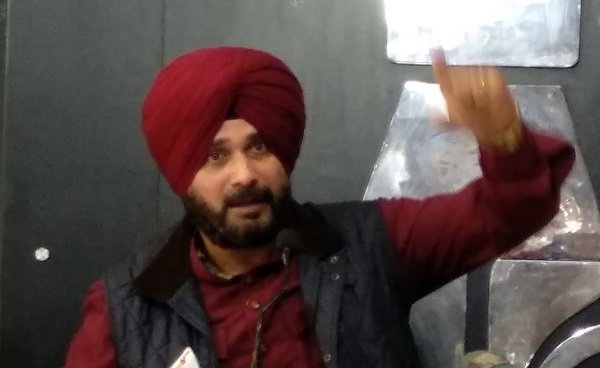 Sidhu recalled that when he made the secret pledge to himself, he was up 4.30 in the morning every day and was in the field with his helpers, "watering and rolling the pitch myself before practice. From the pocket money my father used to give me, I carried chocolates for the bowlers who were to bowl at me. I used to make it a point to hit 125 sixes every day. My hands used to bleed and I wore batting gloves with an extra lining of cotton to soak in the blood. Within 3-4 months my hands were as hard as steel.
"It took me three-and-a-half years to get a genuine break when Kapil Bhaaji called up one day to offer an opportunity to me to play for Sahara India in the then prestigious Sheesh Mahal Trophy. I grabbed the opportunity with both hands. In each of the seven innings I played against SBI and others, I hit a minimum of 10 sixes, which was enough for me to be included among the 25 probables for the Indian team for the Reliance World Cup. During the preparatory camp, some 200-300 cricket balls would have been lost because of my big hitting."
A Real Inspiration For Aspiring Cricket Stars !!