Briefing media persons about the CII Agro Tech India 2018, to be inaugurated by President of India Ram Nath Kovind at 11 a.m. on Saturday, B Thiagarajan, Joint Managing Director, Blue Star Ltd, and Chairman of the 'States of India' pavilion at the event, said the theme of this year's event is 'Technology In Agriculture: Increasing Farmers' Income', "which is apt since we feel that one of the most important interventions required for achieving the national goal of doubling farmers' incomes by 2022 is infusion of technology in agricultural operations."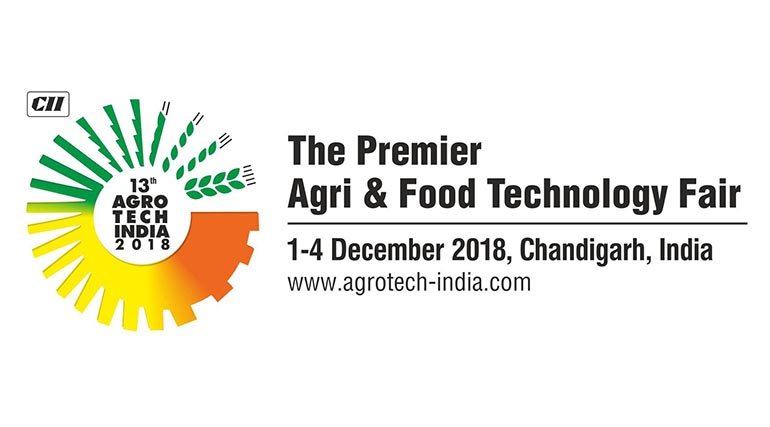 He informed that the three dozen odd exhibitors from the 8 participating countries - Canada, China, Germany, Italy, Netherlands, Spain, United Kingdom and United States of America – will be showcasing and demonstrating advanced agricultural technologies and solutions.
A number of first time launches will happen at the four-day fair. While Canada will showcase its products like swine genetics, grain handling and storage systems, instant quick freezers, etc. to name a few, the country would also be launching new techniques for soil testing, ovine genetics and bacterial treatment equipment.
Great Britain will unveil first of its kind electronic smart watering system, environmentally safe disinfectants, pedigree pigs and genetics, new kind of packaging for long shelf life, besides other products.
Another interesting launch will be unmanned aerial camera and plant protection system from China. Medium or small unmanned aerial vehicles (UAV), also known as drones or remotely piloted aircraft (RPA) systems, are increasingly being used for pesticide applications in East Asian countries such as Japan, Korea and China. UAV, which can hover in the air, is able to spray even a single plant in an entire crop.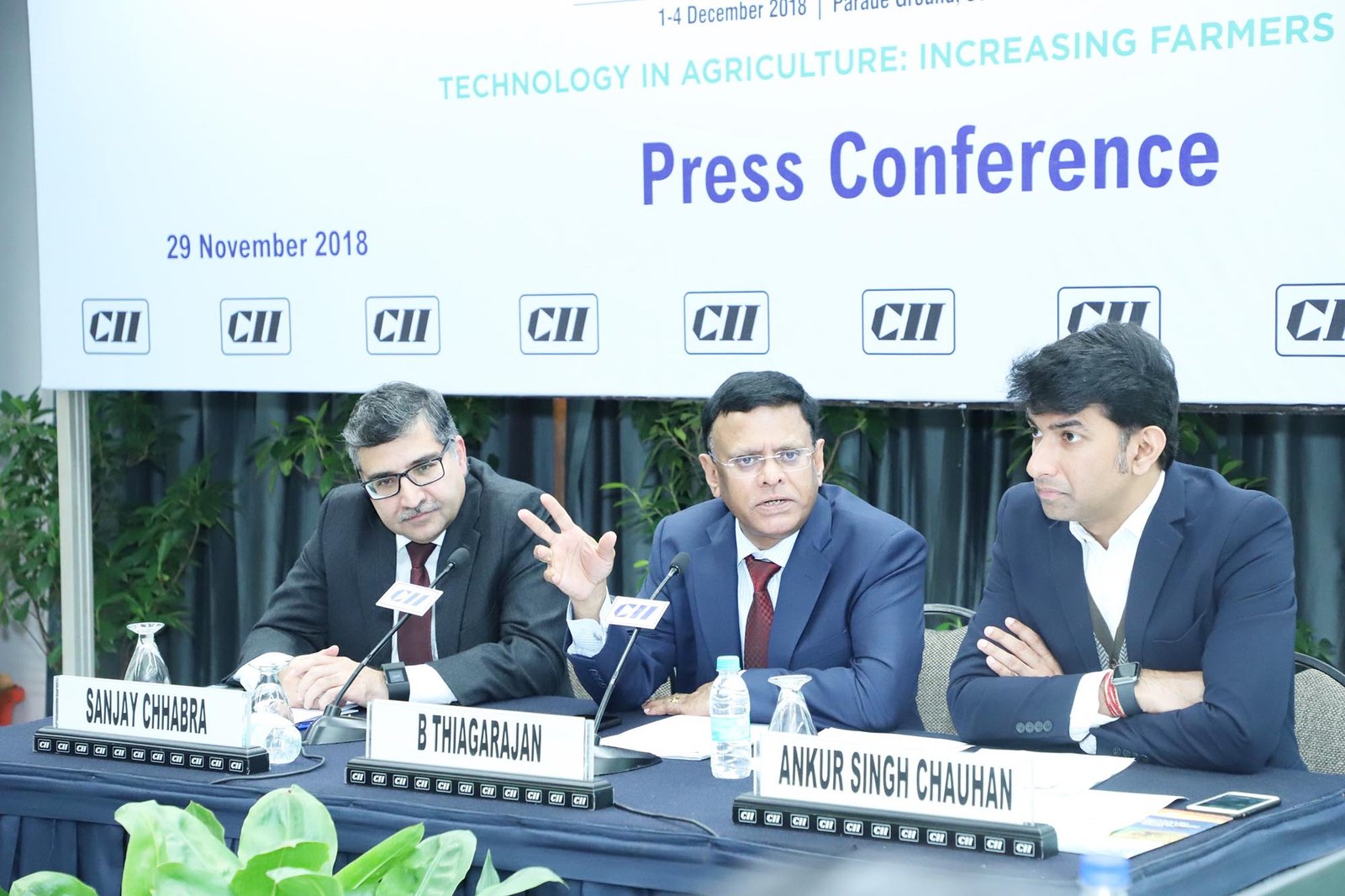 Photo By : Life In Chandigarh
New veterinary and poultry medicines will be among other exhibits from China. A new type of agriculture land leveller is also being introduced at the CII Agro Tech 2018 which will not only save considerable time but also conserve resources. An all-in-one groundnut planter, harvester, picker and sheller is also being showcased for the first time in India.
Round straw baler, an environment friendly way to collect straw from the field for ease in transportation and storage, will also be introduced during the fair. German companies are introducing one of their unique techniques used for sowing wheat without burning of rice residue. This technology is eco-friendly, preserves health of soil and saves water.
Machines for making wood from cow dung will be another attraction. Lemken India Agro Equipments Ltd. will introduce German technology implements. Farmers growing deep root crops like cotton, sugarcane, soya bean and maize are going for these implements which are able to plough 10 inches deep, while a local plough would be able to dig only 3-4 inchs beneath the soil.
The premier fair will also focus on agri inputs and innovative farming techniques. Interesting displays would include integrated agri business model for wasteland development, kitchen garden, foldable water tank, benefits derived from paddy straw composting and rice transplanters.
'International Exhibition on Livestock Management' will focuses on management, production, farming of dairy, poultry, livestock, breeding, healthcare products, supplements, nutrition, egg production, feed production and animal housing. 'Food Tech' will focus on the rapidly growing food technology sector while 'Implementex' will feature the best of agri and farm implements. Companies engaged in irrigation systems, farm water management, rainwater harvesting, water conservation techniques and aquaculture will also be participating.
Crop insurance, commodity trading, agri and commercial vehicle loans, weather forecasting, drones, consultancy, IT and enabled services will also find prominent space in the fair.
'Kisan Goshthees' on all days will share the best practices with farmers on commercial dairy farming, cultivation of medicinal and aromatic plants, paddy straw management, making agriculture profitable for farmers, to name a few.

Sessions
Day 1
'Kisan Goshthees' take off with commercial dairy-farming through scientific management being the topic of the first 'goshthee'.
Day 2
Sessions on cultivation of medicinal and aromatic plants, session on paddy straw management and organic farming.
Day 3
Sessions on opportunities in fish farming in North India, how agriculture can be made profitable for farmers and use of solar energy in agriculture. Another session on pig farming.
Day 4
Session on sustainable dairy farming through indigenous breeds.
Venues : Conference Hall at the Parade Ground, Kisan Goshthees Hall at the Parade Ground, Hotel Shivalik View, Grand Ballroom and Terrace Hall at Hotel Taj.