The land was made available by PGI to the Red Cross Society Chandigarh which in turn signed a MoU with Infosys Foundation to construct the multi-storeyed building. The foundation contributed Rs 22 crore for the project. Hindustan Petroleum Corporation Limited (HPCL) has also chipped in by providing beds, linen and other items.
Photos By : Life in Chandigarh
Sudha Murthy, who conceived the sarai, was at hand to see the fructification of the joint effort. She told media persons, "During my last visit to Chandigarh it came to my knowledge that because of PGI's reputation as a premier health institution in the region, patients and their attendants in the hundreds and thousands from across the region visit the hospital every day to get medical treatment. I was also told that there is a terrible shortage of affordable accommodation for stay during treatment. That's how we decided to contribute our bit to mitigate their suffering and the idea of a sarai germinated."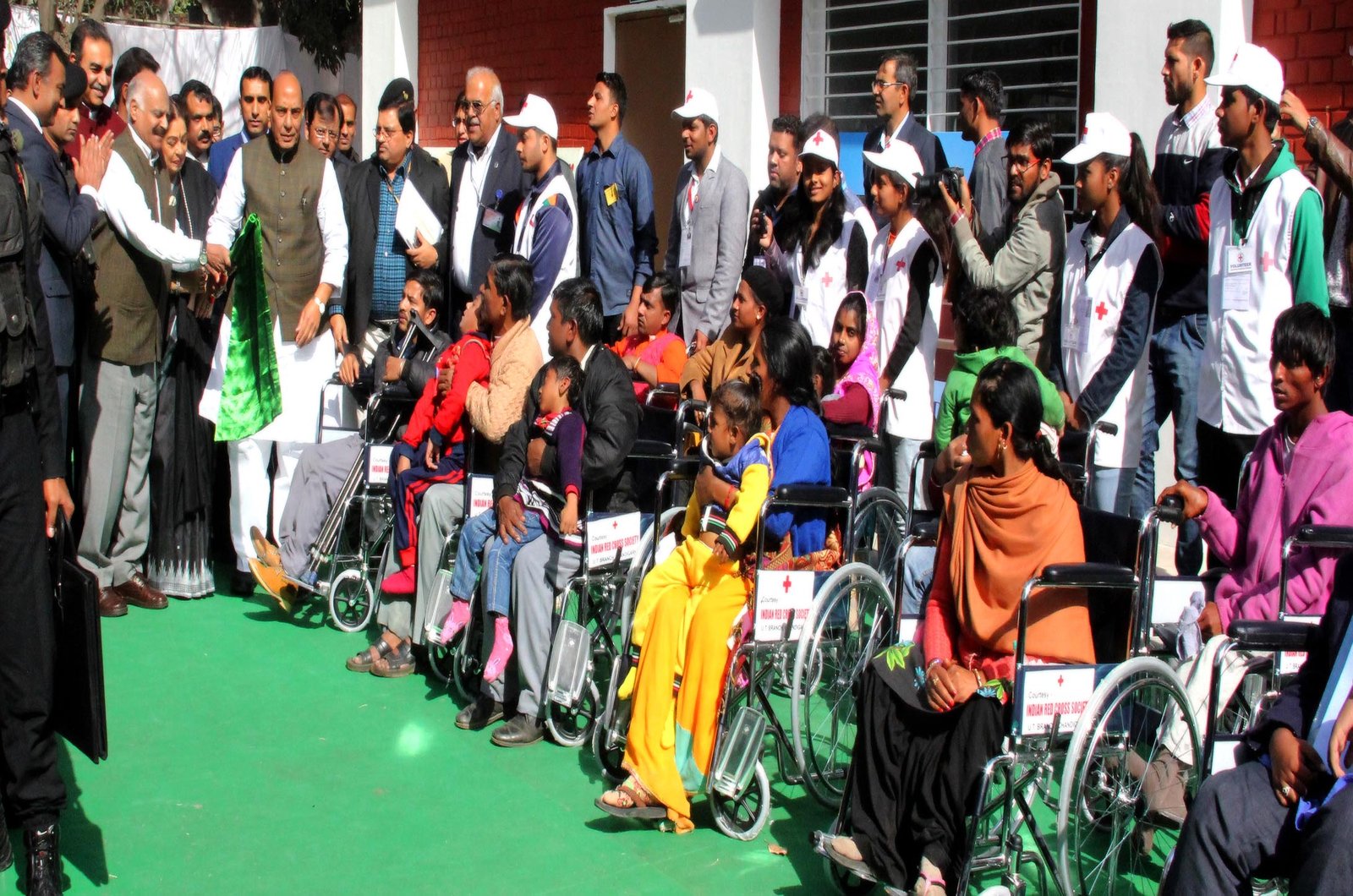 She informed that "Besides other philanthropic indulgences, the Infosys Foundation has helped raise sarais in Karnataka, Maharashtra and Orissa as well." On being asked whether the foundation will consider expanding its operations in this region, she said "we will see how this project goes, and depending on its outcome we will take a call."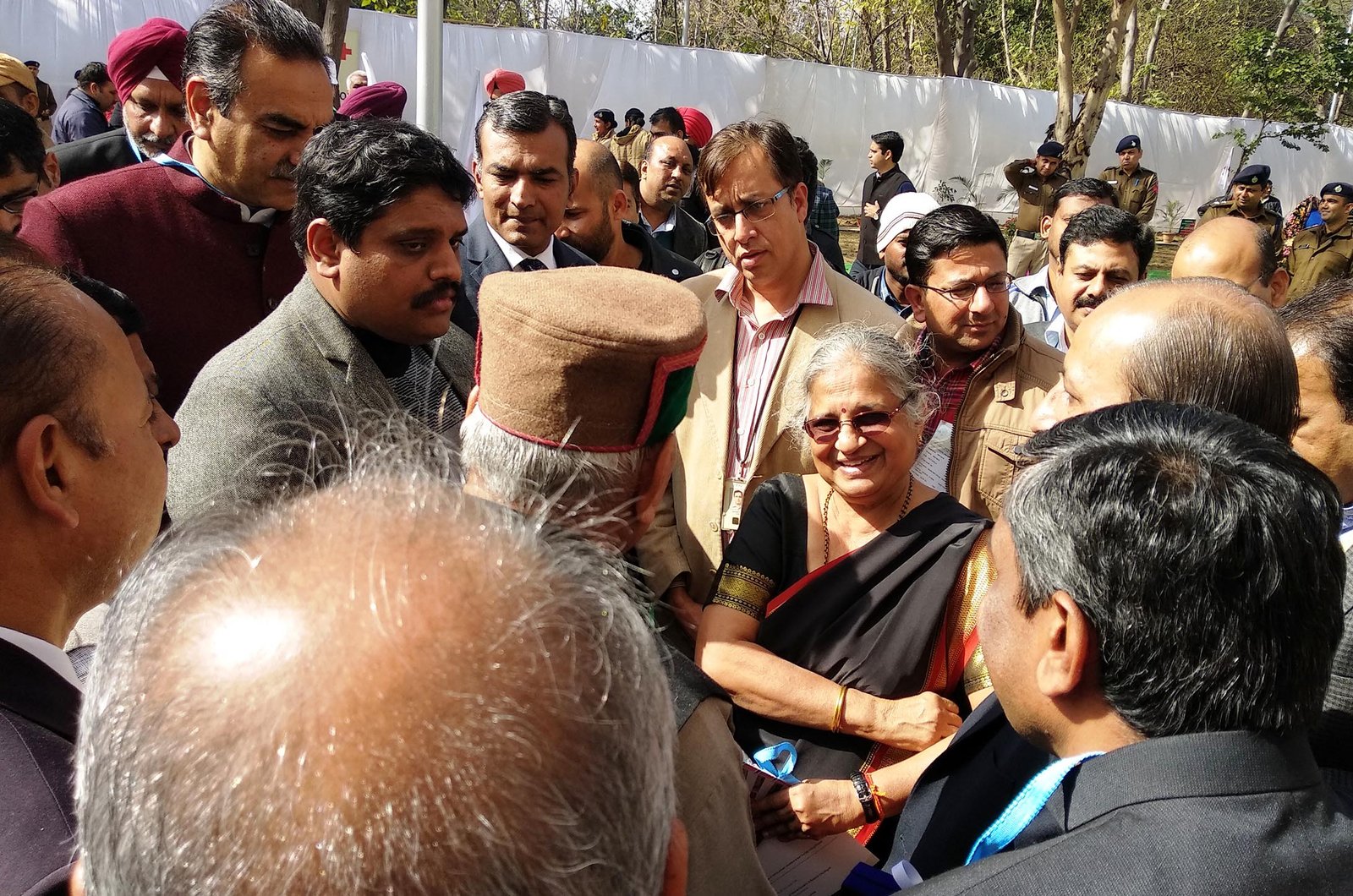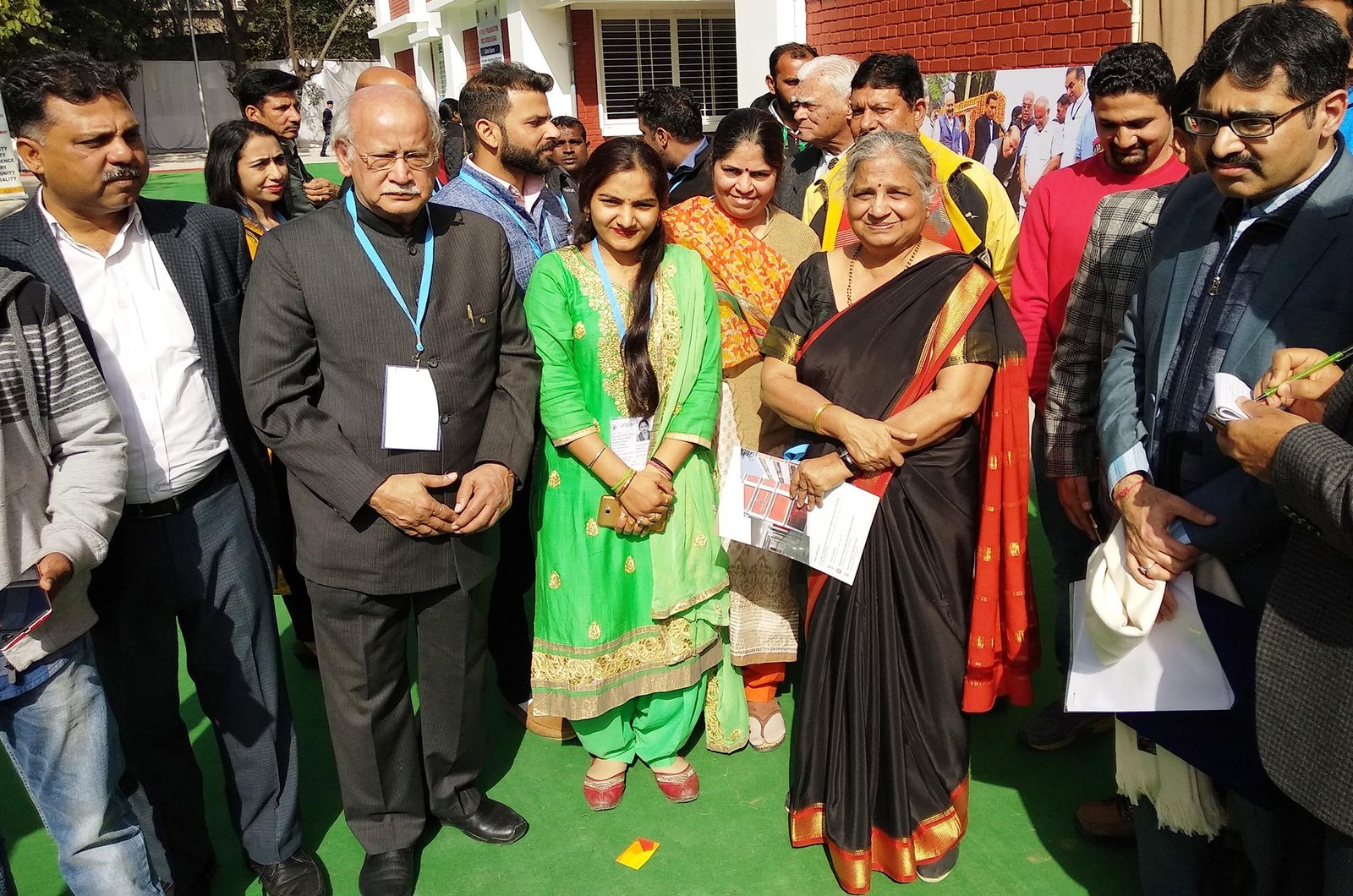 The sarai has 300 beds in 36 dormitories and 13 private rooms. A private room will cost a nominal Rs 500 per day. An entire floor has been reserved for women, considering their special needs. The building is serviced by VRV-based multi-split type air conditioning with facility of both cooling and heating.
Other features
· Backup examination room on each floor for emergencies
· Lifts & ramps
· Common areas, including 75-seater cafeteria, waiting hall and reception, administrative office, stores, service areas, etc.
· Extremely advanced and dependable electrical distribution system designed with highest safety standards
· Fitted with modern energy saving and energy efficient equipments.
· 20KVA solar photovoltaic plant
· 24X7 hot water supply; generator backup
· CCTVs, fire extinguishers, etc.
· Large open area around building for patients to stretch & relax
· Parking
· Facilities like ATM, food outlets to be added.
Admn Block & Audi in General Hospital
The Union Home Minister later inaugurated an Administrative Block in Government Multi-speciality Hospital (GMSH) Sector 16 built at a cost of Rs. 12 crore and covering an area of 54,537 sq.ft. with five floors and a basement. An Auditorium built on an area of 10,510 sq.ft. at a cost of Rs. 4.50 crore was also inaugurated. The double storey Auditorium consists of an administrative office, library, foyer and green rooms.
In a meeting with senior officials of the UT Administration at UT Guest House, Rajnath Singh was given a presentation on the union territory's achievements.
After a luncheon meeting with Punjab Governor and UT Administrator VP Singh Badnore and Punjab Chief Minister Capt. Amarinder Singh, the Union Minister spared a few minutes to be with members of the Bhartiya Janata Yuva Morcha.