The concluding day of the ongoing Randhawa Utsav at Punjab Kala Bhawan saw a befitting celebration of Baisakhi with the Punjab Arts Council honouring eminent personalities from the fields of art, literary and culture with the prestigious 'Punjab Gaurav Puraskar'.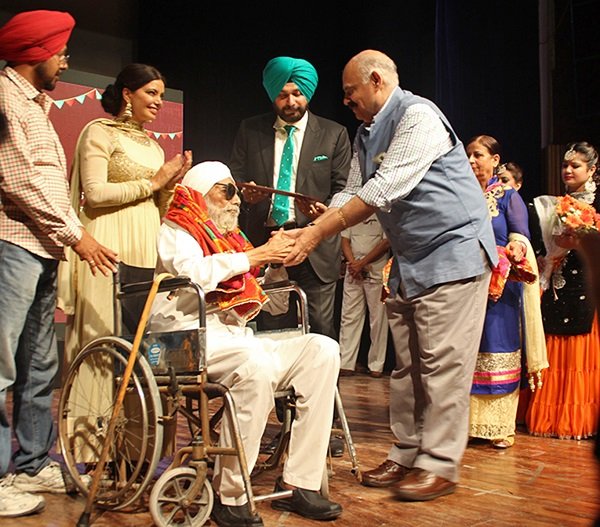 The Governor of Punjab, VP Singh Badnore was the chief guest while Navjot Singh Sidhu, Tourism & Cultural Affairs Minister, Punjab, presided over the occasion. Also present on the occasion was Punjab Arts Council Chairperson, Satinder Satti who honoured the chief guests.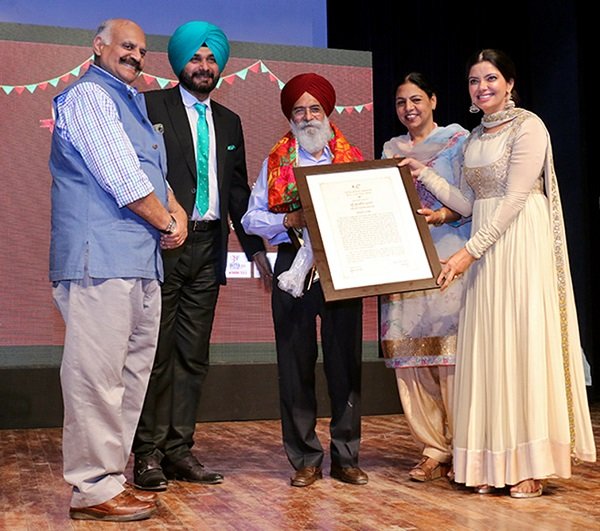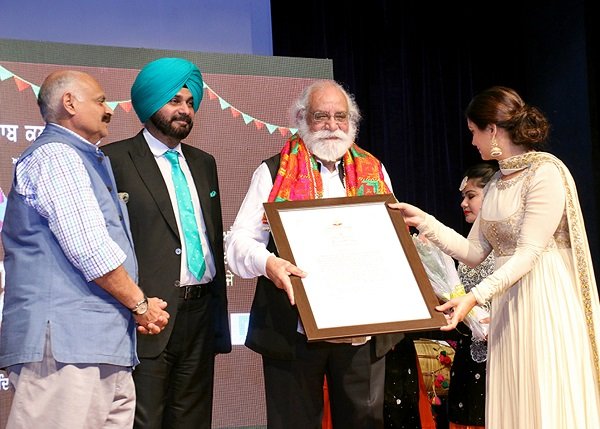 In his address on the occasion, Badnore said that Baisakhi has not only religious significance but it is also deeply connected with the peasantry of Punjab who celebrate it in a joyous manner when their crop gets ripened. He also congratulated the personalities selected for the award while lauding this unique initiative of the arts council.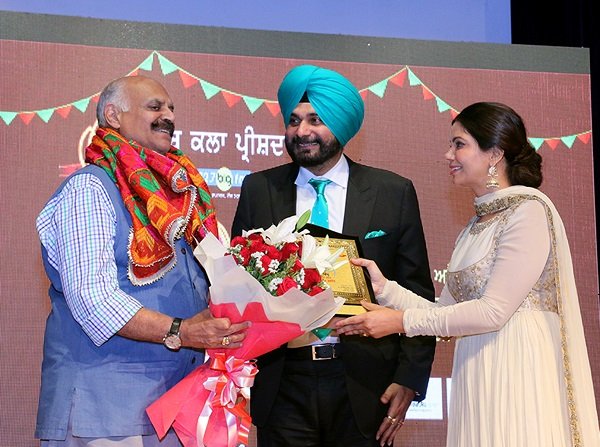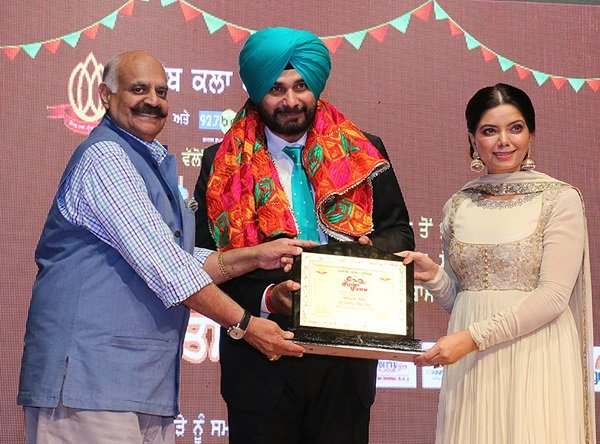 The dignitaries honoured three personalities selected by the Punjab Arts Council namely litterateur Kirpal Singh Kasel, thespian Oma Gurbaksh and artist Paramjit Singh. Apart from this, three academies associated with arts council honoured a luminary each which included sculptor Avtarjit Singh Dhanjal (Lalit Kala Academy Puraskar), poet Dr Surjit Patar (Punjabi Sahitya Academy Puraskar) and actress Preeti Sapru (Punjabi Sangeet Natak Academy Puraskar). These doyens were presented cash prizes, a Phulkari, commendation letter, momento and a bouquet.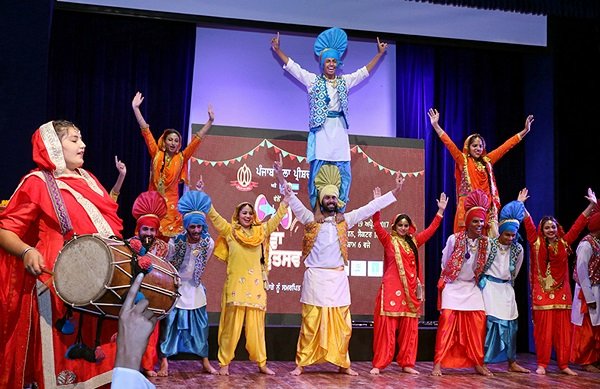 Addressing the gathering, Sidhu said that the personalities associated with the art, literary and cultural fields have contributed a great deal in keeping the originality of Punjabi culture intact. He also divulged that the first and foremost agenda of the department is to frame a strong cultural policy so as to herald a cultural movement. He also elaborated that connecting the modern day young generation with the rich cultural heritage of Punjab in this internet age would be his priority.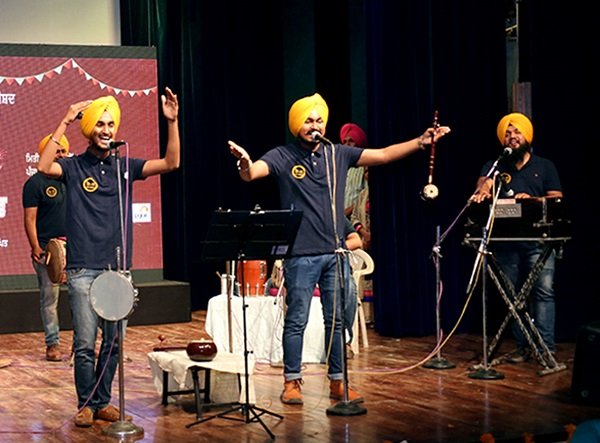 The occasion also saw Pammi Bai, Nachhattar Gill, Preet Harpal, Kaur B, Sukhi Brar, Kanth Kaler and Dolly Guleria being honoured who also regaled the audiences with their performances. The occasion was made memorable by the presentation of Punjabi folk songs with the assistance of folk orchestra by Raunak Band and Baisakhi Mela by Peter Sodhi Group which beautifully presented folk dances of Punjab in all their splendour. Steering the show was emcee for the day, Dr Satish Verma. Others present on the occasion also included General Secretary of Arts Council Dr Lakhwinder Singh Johal and Senior Vice Chairman Engineer SS Virdi.