Says Digital Series founder Nitin Rai Chaudhary, "Today's market is all about digital marketing. Traditional marketing is taking a back seat. From small setups to bigger corporate houses, all need to go digital. According to a recent Nat-geo US survey, 77% jobs will be based upon computers and digitization by 2020. If we don't learn or teach digitization today, we'll be left behind." He adds, "Digitization will improve employment and entrepreneurship opportunities.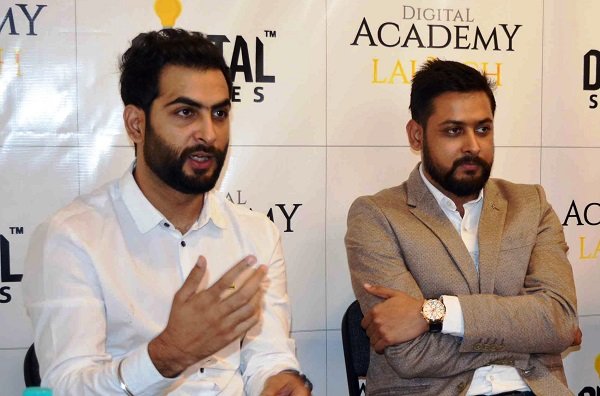 Photo By: Life in Chandigarh
Interacting with media persons, Vipin Rai Chaudhary, co-founder and Google Adwords certified search engine optimization (SEO) expert and trainer with 8 years of up-work and SEO experience, said the centre will provide Learn and Earn Google Certification concept of digital marketing training. There will be certified digital marketing courses - one 18-days crash course and another
2-months digital marketing professional program.
In both the courses the student will be provided on job training. "Students will be guided by Google certified trainers. They will also be trained to write effective content. The course will cover hands-on projects, weekly assignments, research based internship, pre reading material and industry interaction sessions, the Digital Series founders informed.
The three-month digital photography course includes Skype calls with international artists, international certification and on job training.
After the completion of each course, the centre promises to assist each student in job placements, the founders claimed, adding that the probability of getting a decent job is 99 percent. The price tag on 18-day crash course in digital marketing is Rs 15,000 and on two-month professional program Rs 35,500.
To foster creativity, the team behind Digital Series has crafted a quirky learning environment quite different from regular class rooms. Wall arts, which embellish the centre, are aimed at encouraging a positive thought process.