Interacting with media persons on the eve of the seminar RG Agarwal, Group Chairman, agrochemicals major Dhanuka Agritech Limited, said though various programmes and policies have been implemented to increase farm incomes, the spread of awareness among the farmers to convince them to adopt modern ways of agriculture and allied activities, has been slow considering the enormity of exercise involving 12 crore farmers in 6.5 lakh villages. The problem with Indian farming is that because of small land holdings the number of farmers is astronomical and to reach out to each of them in every nook and corner of the country is a herculean task, he added.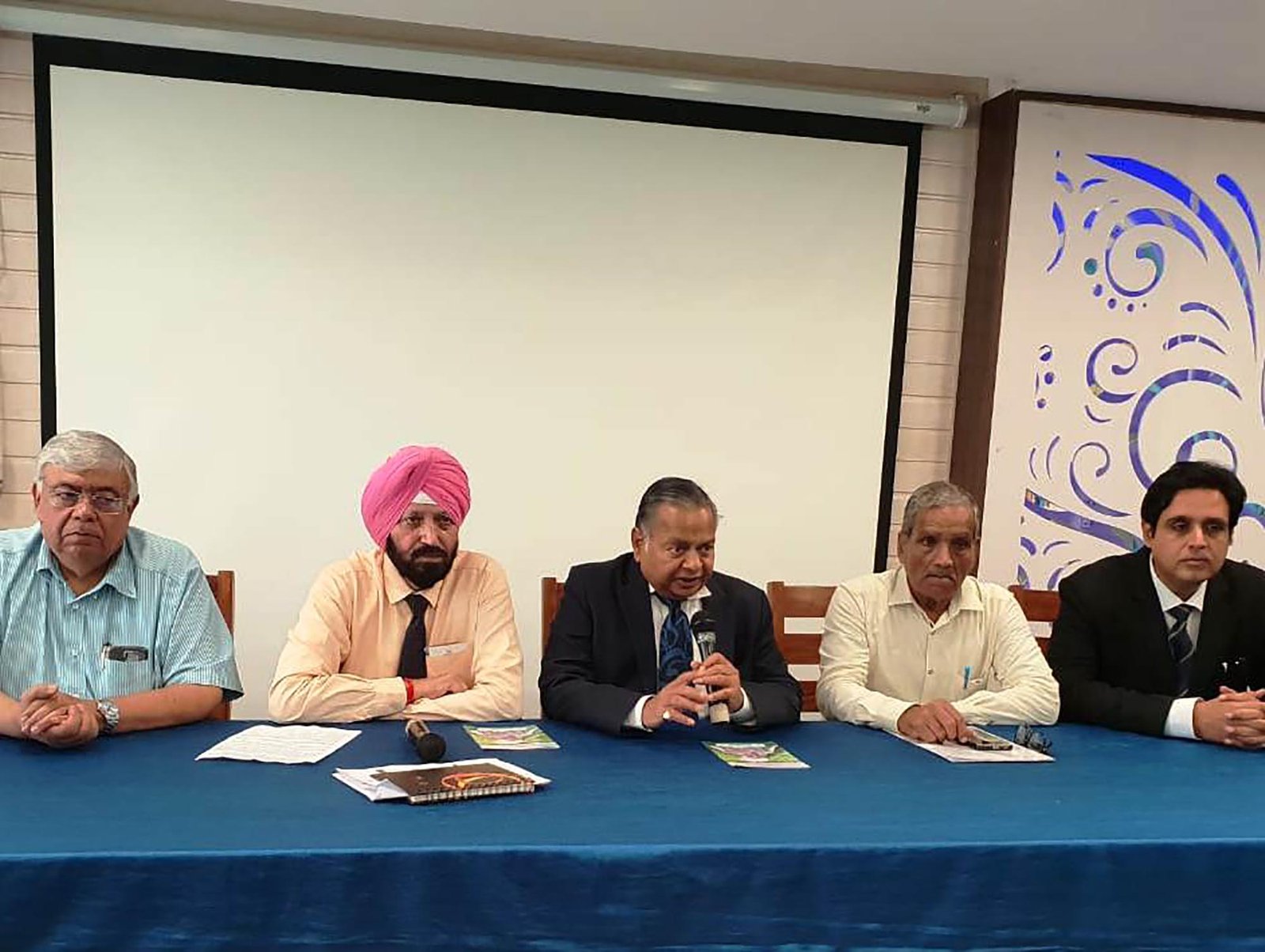 Photo By : Life In Chandigarh
He said government needs to move quickly to strengthen the farmers by giving them freedom to sell their agriculture or horticulture produce wherever they want and whenever they want to get a good price without taking recourse to middlemen. For this amendments need to be made in the Agricultural Produce Market Committee (APMC) Act and a wide network of storage facilities established. The increasing dependence of the country on foreign agricultural inputs and technologies is another cause of concern, and so is the lack of creditable farm extension services. India needs to focus on these two aspects as well if we are to come anywhere near achieving the 2022 target, he added.
Haryana Krishi Ayog member Dr Shyam Bhaskar felt that modern thought and practices were making significant progress in states like Haryana. Besides making a major dent in curbing stubble in the state this year, it was also adopting micro irrigation schemes in a big way. Quoting latest NCPAH figures of area under micro irrigation as against net sown area, he said, Haryana was placed only second to Andhra Pradesh by a razor thin margin in this regard. The northern state has 5,92,705 hectares under micro irrigation, which is 16.83 % of the net sown area of 35,21,751 hectares, while the southern state boasts of 10,54,381 hectares under micro irrigation, which is 16.91 % of the net sown area of 62,36,050 hectares, he added.
Brij Uberoi, CEO, CropLife India, a not for profit industry organisation focussed on promoting safe, responsible and judicious use of crop protection solutions, informed that his organisation had rolled out an extensive awareness drive in three states - Punjab, Andhra Pradesh and Maharashtra - for farmers on the importance and use of inexpensive Personal Protection Equipment (PPE) like eyewear, hand gloves and face masks while administering pesticides on their farms and responsible use of crop protection products.
In Punjab, the project had been initiated in five districts – Bathinda, Sangrur, Muktsar, Fazilka and Mansa. In each of these districts, the project implementation is being supported by local government bodies, farmers' associations and kisan unions and locally operational NGOs, he added.