The company is also feeding thousands of migrant labourers, who have been worst affected by the current lockdown, across geographies where it is operating, including Manesar, Gurugram, Faridabad, Delhi, Noida and Panchkula.
Photos By : Life In Chandigarh
A company release said that DLF is feeding over 1 lakh stranded migrant labourers. Cooked meals are being served to 85,000 persons and 15,000 family ration bags, each containing 5 kg atta, 2 kgs rice, pulses, spices, salt and cooking oil, have been distributed among migrant labourers. DLF Foundation has roped in Akshay Patra for delivering hot cooked meals prepared from their own kitchen.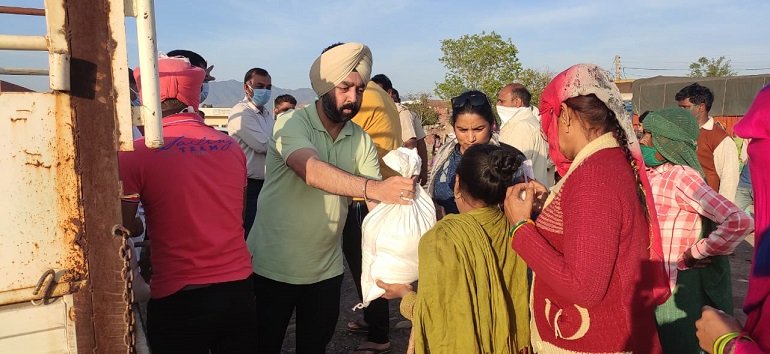 Besides, the company has also donated 75,000 masks and 3,00,000 gloves to the district administrations in Gurugram and Manesar.
Says DLF Group chairman KP Singh, "We are grateful to all stakeholders who are working tirelessly and selflessly for the welfare and safety of our citizens in this hour of crisis. We in DLF also feel that each Indian entity must whole-heartedly contribute in this national movement and challenge for India to emerge victorious, faced as we are with new hardships on the people of India and businesses together. DLF is fully committed to working with administrations in all the geographies that we operate in."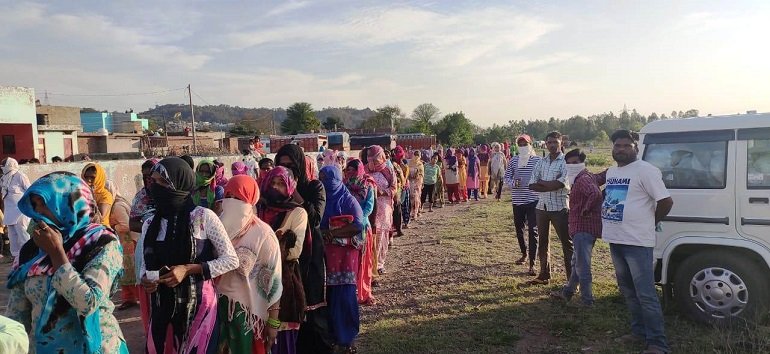 About DLF Foundation
DLF Foundation was established in 2008 as the philanthropic arm of DLF Limited under the direct patronage of DLF Group Chairman KP Singh. The Foundation's mission is to empower communities and create opportunities for the underprivileged by promoting inclusive growth which is holistic, sustainable and socially uplifting. The Foundation believes in 'Building India' from the grass roots by fostering innovative strategies in the fields of Education, Skill Development, Healthcare, Infrastructure Development, Community Development, Labour Welfare and Environmental Sustainability.
LifeInChandigarh.com by APR Media House is an enjoyable digital reading startup, which keeps you abreast of the latest meaningful happenings of interest to large sections of folks in Chandigarh tricity, and expats from the region. It has been promoted by a public spirited senior journalist and media consultant with a view to encourage good quality and healthy journalism, a dire need of the times.
To keep in touch, drop an email or call :
kochhar.apr@gmail.com
9815617676