Asserting that only transplant of the pancreas was showing promise of being a viable alternative to insulin intake for Type 2 diabetics in the future, he said right now there was a big question mark on the availability of suitable donors. PGI is the only public hospital in the country to be doing such transplants apart from an odd private hospital.
Photos By : Life In Chandigarh
Dr Ashish Sharma, transplant surgeon in the department, added: "We have successfully done 15 cases of simultaneous pancreas and kidney transplant on Type 2 diabetes patients who suffered renal failure and in all 15 cases the patients were discharged from the hospital within a month. They were taken off insulin immediately after the pancreas transplant. Four years after we first undertook transplant of the pancreas in 2014, the long term survival rate of such patients has been 73 %."
He expressed confidence that the long term survival rate was sure to improve further with more pancreas donors coming forward and doctors being able to handle more such transplant cases. "We are following the same procedures as in some of the advanced countries, but various post discharge factors, which are primarily in the hands of the patients or their attendants, need to be improved. Concerns still remain over these patients contacting infections post discharge or not regularly taking their immunosuppressant medicines, which they are required to take for life. In India we have done less than 100 such transplants, as against more than a 1,000 in the USA," he informed.
Chandigarh Diabetes Capital
Sharing details of latest surveys on prevalence of diabetes and prediabetes, Dr Bhansali said Chandigarh continued to remain the diabetes capital of the country, while China was now the diabetes capital of the world. Data recently published by ICMR-INDIAB study showed a diabetes prevalence of 13.6 % in Chandigarh as against a national average of 7.3 % in 15 states covered so far. This figure is in concordance with a previous study on diabetes undertaken by PGI in Chandigarh and published in 2009, which showed diabetes prevalence of 12 %. The situation demands further strengthening of the awareness drives in Chandigarh to persuade the people to maintain a healthy lifestyle with ample measure of daily exercising and avoiding junk foods, Dr Bhansali opined.
He said another cause for serious concern was the high probability of prevalence of prediabetes on a very large scale among the population in Chandigarh, but data which indicated to such a probability needed to be further reinforced, he said. If detected at a prediabetes stage, patients can hope to reverse the condition with suitable changes in their lifestyle, he said, adding that people above 30 years of age must get themselves tested for diabetes to rule out a prediabetes stage having set in.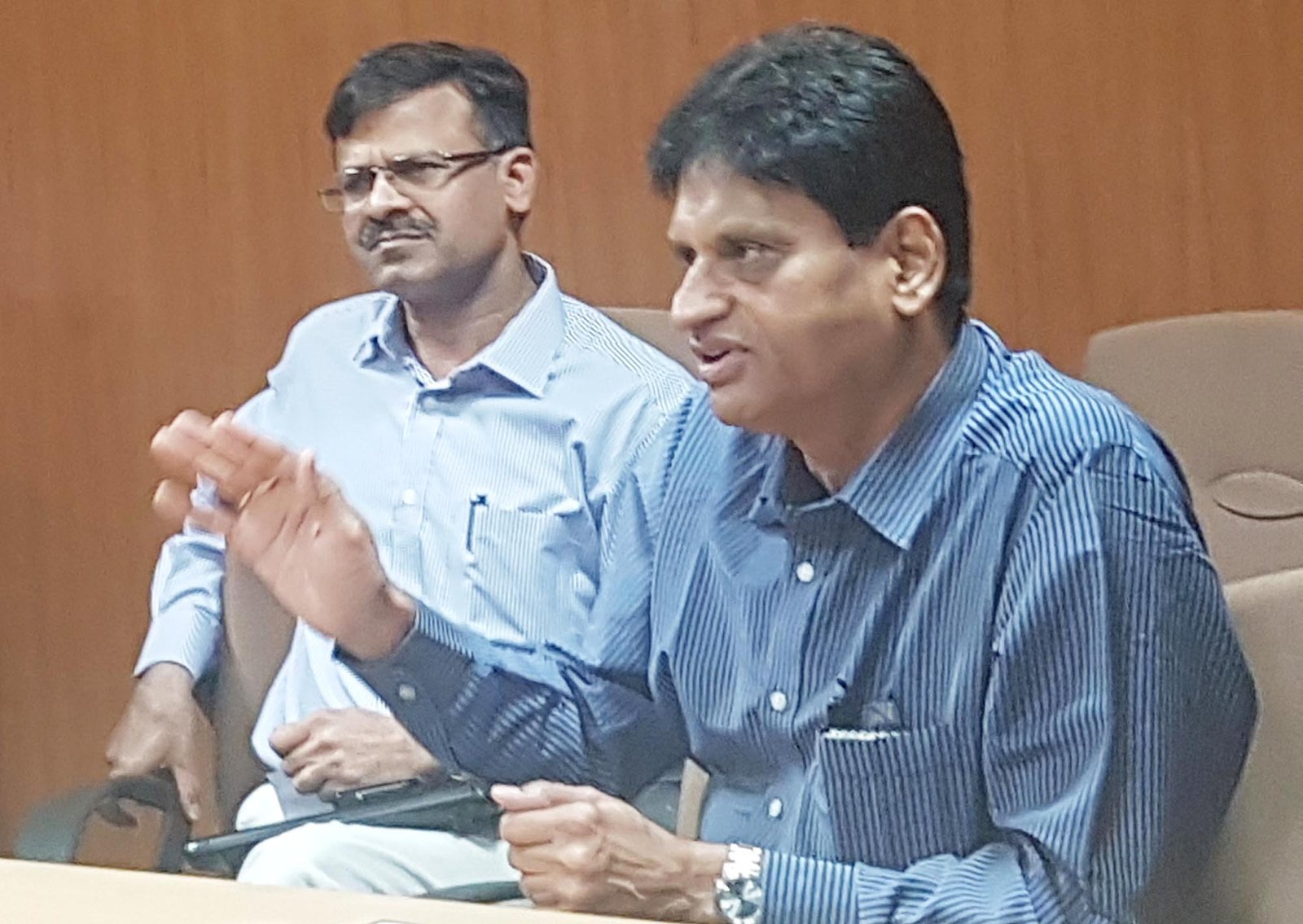 Spread Out The Pricks
Dr Bhansali also advised diabetics who are taking their daily doses of insulin to insure that each time they inject themselves at different points in a larger area around the navel and not just at one place. The distance between two consecutive pricks should be one cm. This, he explained, was necessary to prevent formation of fat lump over the abdominal wall which prevents optimum insulin absorption. The same needle can be used for up to six times, he said.
Take Care Of Feet
The senior doctors also cautioned diabetic patients against ignoring the health of their feet. The incidence of ulcers, gangrene and charcot foot (weakening of bones) is common among diabetics. "If there are 100 diabetic patients coming with foot complications, there will be approximately 15 % those who are suffering from charcot foot, 60 % will have ulcers and the rest gangrene. Charcot Foot, especially, goes unnoticed with just subtle symptoms like warmth to the touch (affected foot feels warmer than the other), insensitivity, redness, swelling, etc. All these complications if left unattended over a period of time can even lead to amputation, they warned.