The Punjab government also launched "Startup Punjab", a hub to build a strong eco-system for nurturing innovation and startups. The hub is proposed to be housed in Software Technology Parks of India's (STPI) newly constructed infrastructure at Mohali with a mandate to launch and promote the flagship program of Startup and Entrepreneurship in Punjab. A Letter of Intent (LoI) in this regard was signed and exchanged between STPI, the Punjab Secretary (Industries & Commerce) and ISB in the presence of the chief minister.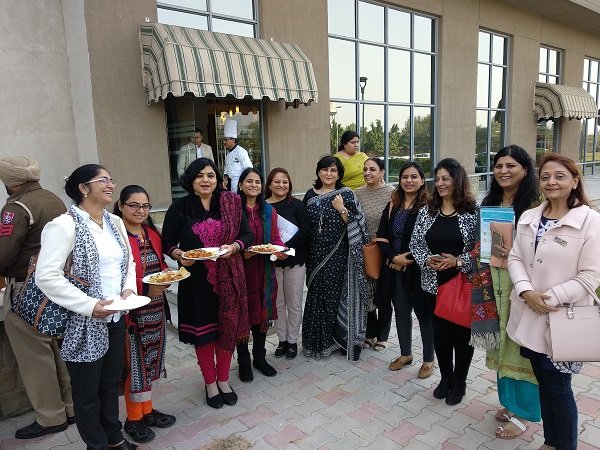 Photos By: Life in Chandigarh
The hub is expected to ensure necessary convergence and synergy in various central and state programs promoting innovation, entrepreneurship and startups. The startup hub will promote networking of various reputed academic institutions carrying out research and innovation and other organizations running incubators and accelerators.
So get ready enterprising women because the all important big push – knowhow, financial or otherwise - is coming your way both from the central government and the state government. And FICCI Ladies Organisation (FLO), which finds itself at the vanguard of the thrust towards women entrepreneurship, is readying itself to play a very important role in the startup arena. With members comprising entrepreneurs, professionals and corporate executives, FLO has created a consultancy and mentorship cell, SWAYAM, in all its more than a dozen chapters Pan India to provide support to new and existing women entrepreneurs, as also aspiring student entrepreneurs, in establishing new businesses and enhancing existing ones.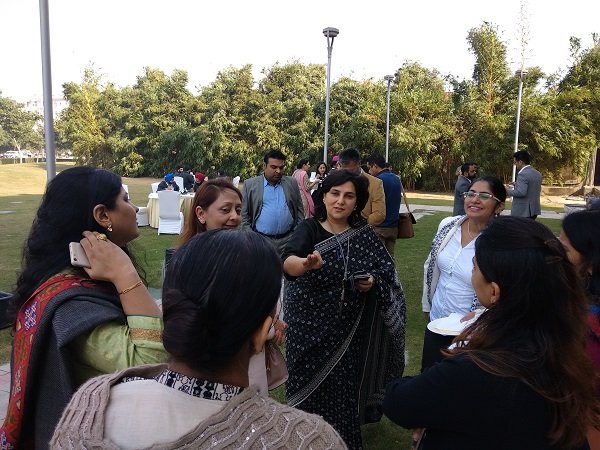 Incidentally, Punjab is hosting more than 200 delegates from across the country at the 3-day annual inter-state conference of FLO from November 27-29 in Ludhiana, Jalandhar and Amritsar.
Disclosing this in a conversation with Lifeinchandigarh.com on the sidelines of the ISB event, FLO's Ludhiana chapter chairperson Monika Choudhary said, "We have also opened membership to homemakers who are curious and creative and help them update their knowledge and skills to be in sync with global business practices and trends."
Sharing figures to drive home the point that women still had a long way to go to achieve some kind of parity with men in entrepreneurship and holding leadership positions in corporate, felt that nothing could hold back women who had grit and drive and the fire to excel professionally, while admitting that the social imbalances thrust on their minds "in the way we have lived and been brought up" cannot be wished away. "It's a reality we have to accept, but at the same time we should not be constrained by these challenges and strike a winning balance between our professional and personal lives, without losing the sweet experience of womanhood and motherhood."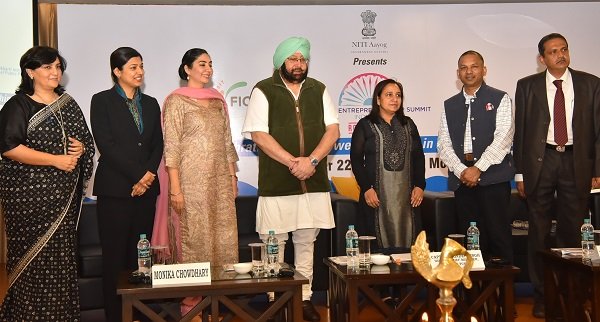 Admitting to the existence of a class divide in opportunities for entrepreneurship between women belonging to the effluent families and those belonging to the less privileged, she said, "it is just that the women in the effluent class tend to take to entrepreneurship more than others because it involves, by its very definition, 'the capacity and willingness to develop, organize and manage a business venture along with any of its risks in order to make a profit.' But that does not in any way put the others at a disadvantage. Can we say that daughters of all the business and industry bigwigs are necessarily good entrepreneurs? No. Nothing stops a woman from attaining success in entrepreneurship provided she has the fire, drive and gumption to do it, whatever the odds," she asserted.
Capt. Amarinder Singh in his address to the gathering said with a forward looking and pragmatic industrial policy, and now the proposed startup policy, Punjab would be attempting to make up for the lost time when its growth slipped far below the national average of about 7.2-7.3 percent. For decades Punjab concentrated too heavily on the primary sector to become the food basket of the nation, at the expense of other sectors, and now with the primary sector also stagnating, we need to look for a major thrust to the industrial sector to boost growth and generate employment opportunities for our youth, he added.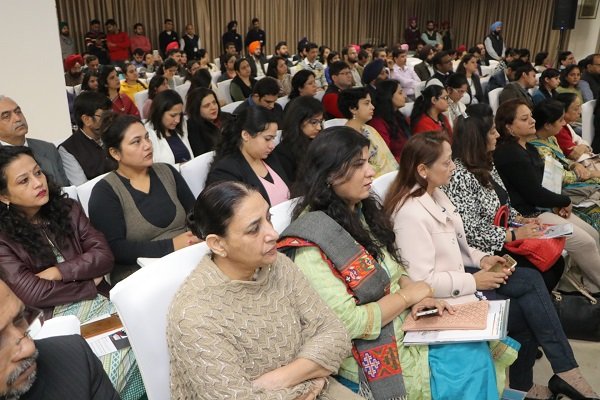 In a major step we are offering electricity at a flat rate of Rs 5 per unit to the industry and hope this along with other proactive steps to further improve the investors' ease of doing business in the state will go a long way in hastening the process of industrialisation.
He said within one month of taking over reins of the state government he had undertaken a tour of Mumbai to convince the captains of the industry to invest in the state. During a meeting with ICCI Bank CEO Chanda Kochhar he had impressed on her to help the state encourage the women in the farming communities to supplement their family incomes by engaging in activities related to animal husbandry, including cattle breeding, and she had responded positively to his suggestion. He pointed out that this was essential since currently 70 percent of the farmers in the state had land holding of less than five acres, which rendered the farming practice insufficient to make two ends meet, leading to the spate of suicides.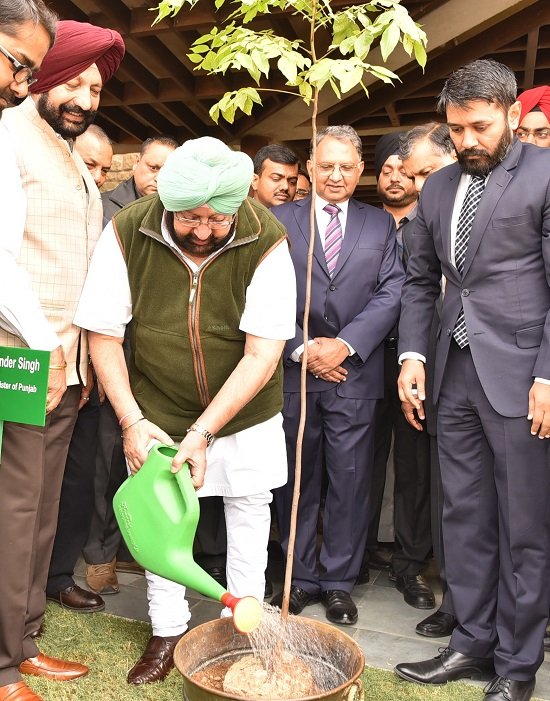 Assuring all possible help to women entrepreneurs and startups in the state, the chief minister said even banks and financial institutions would be far more willing to extend them loans as women were more committed towards their businesses than men and zealously paid back their loan dues within timelines.
FICCI Deputy Secretary General Vinay Mathur in his thanks-giving speech, while noting that Indian women entrepreneurs of today were chartering unknown territories with bravado, be it ecommerce, education, investment, travel, fashion, retail, fitness, hiring or anything else, felt they still needed a supportive ecosystem to get started and stabilise their businesses. Advising the state not to move away from agriculture, but from the water-guzzling paddy, he said moving forward horticulture, animal husbandry, chemicals and petrochemicals could be good focus areas for Punjab. He also wanted the state to focus on plastic waste management for profit and saving the soil from further degradation.