After getting a circular from ATS Maintenance Services – Casa Espana, the maintenance arm of ATS Infrabuild Limited, that due to "unavailable circumstances", the Flag Hoisting Ceremony, as scheduled earlier, has been "withdrawn", the Ladies Club of the community took up cudgels to defy the order and staged a power-packed and entertaining programme, immersed in patriotism, at the central amphitheatre, as earlier planned. The men also enthusiastically joined in support.
Photos By : Life In Chandigarh
In the absence of a flag post, which had been taken into custody by the maintenance company, the 50-odd strong gathering raised their own flags in flower pots and in their hands. To mimic flag hoisting the Chief Guest on the occasion, (naval) Commodore SP Singh (retd), one of the senior most members of the community, raised the tricolour high over his head with two other ex-Army officers.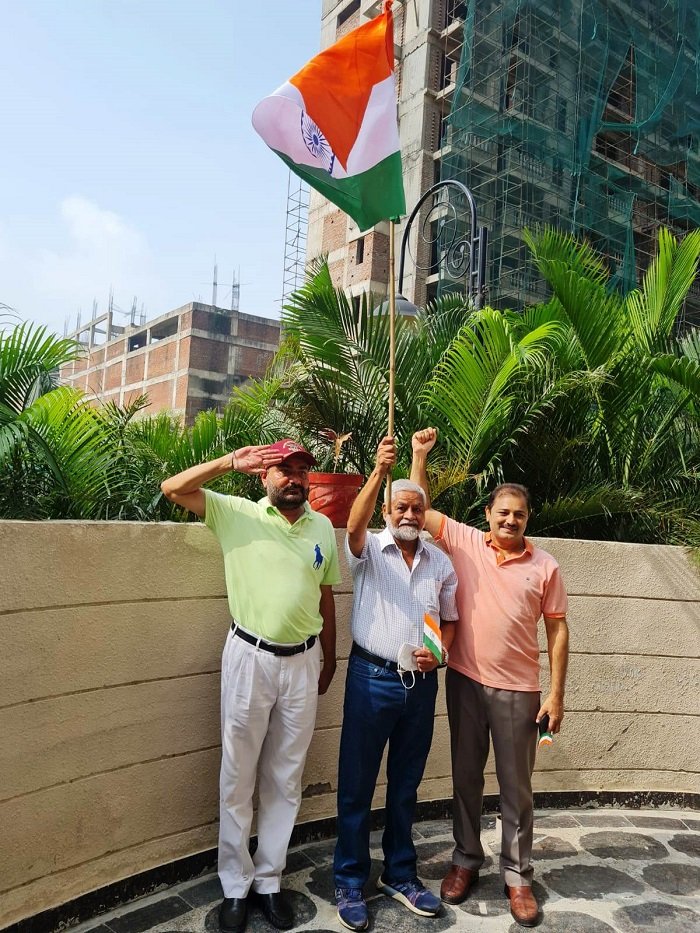 Ritually, the programme began with the singing of the national anthem and the national song, and later branched into singing and dancing to popular filmi songs of patriotism and pride like Chak De, Buri Nazar Na Hampe Dalo, Rangg De Basanti, Mere Desh Ki Dharti, etc.
The celebrations were rounded off with the distribution of ladoos.
The lives of residents in ATS Casa Espana, Sector 121, Bar Majra village, have been thrown into turmoil ever since ATS Maintenance Services – Casa Espana slapped a whopping 37% enhancement in the already high monthly Common Area Maintenance (CAM) charges.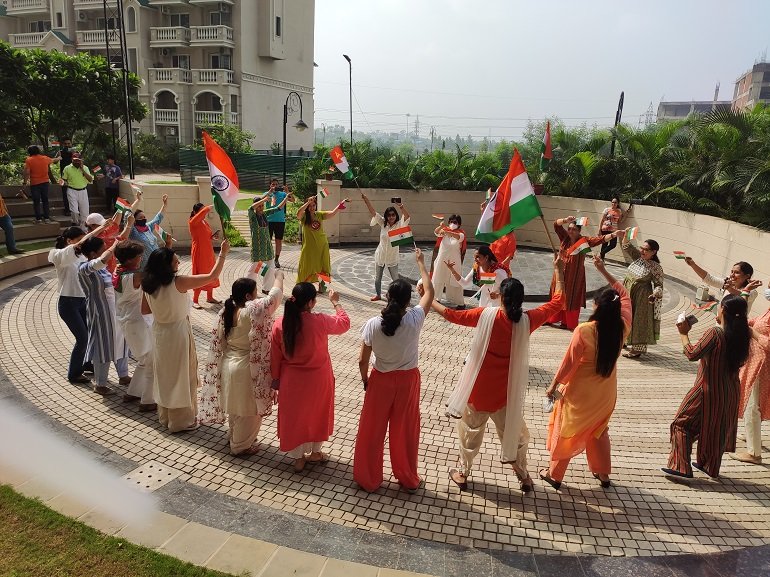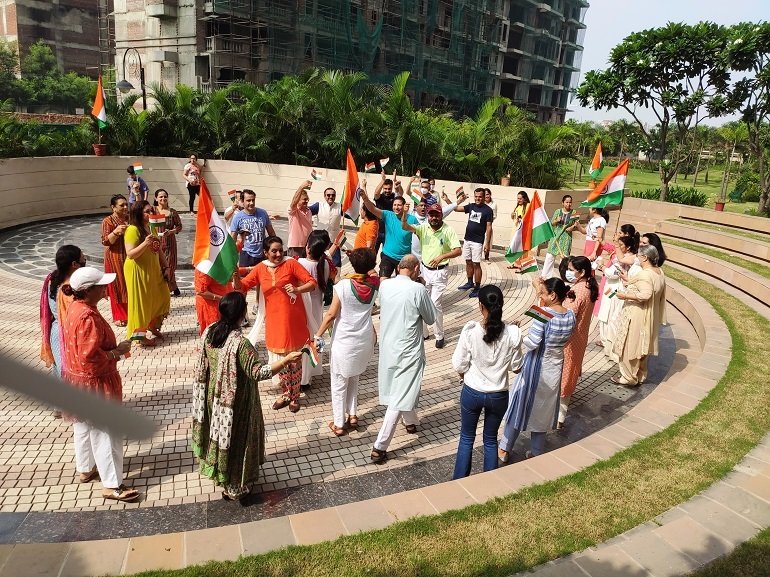 The residents have been waging a long struggle to rollback the enhanced charges which they are calling arbitrary. They are demanding details of accounts of collections and expenditures to arrive at a reasonable figure of monthly CAM charges, which ATS Maintenance Services – Casa Espana has been very slow in furnishing.
The residents have raised dozens of banners in their balconies spelling out their demands, which include, apart from the rollback of enhanced monthly CAM charges, early completion of the remaining six towers and the boundary wall on security grounds, etc.
LifeInChandigarh.com by APR Media House is an enjoyable digital reading startup, which keeps you abreast of the latest meaningful happenings of interest to large sections of folks in Chandigarh tricity, and expats from the region. It has been promoted by a public spirited senior journalist and media consultant with a view to encourage good quality and healthy journalism, a dire need of the times.
To keep in touch, drop an email or call :
kochhar.apr@gmail.com