The severe restrictions imposed by the courts for this year's Diwali celebrations do not appear to have led to any reduction in the cases of eye injuries as revellers apparently rushed though in trying to finish off their quota of crackers within the mandated two hours.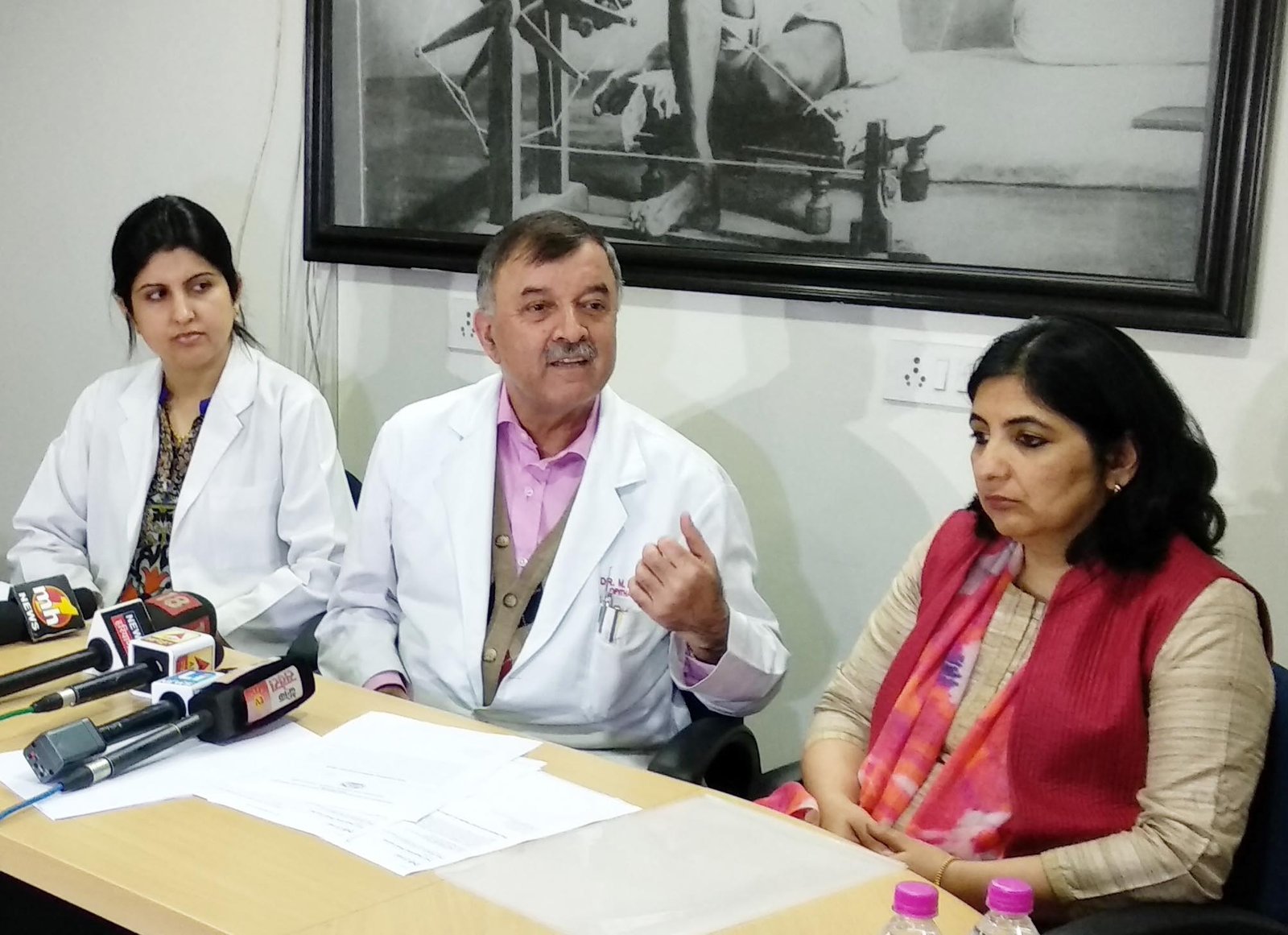 Photo By : Life In Chandigarh
Briefing media persons about the Diwali related eye injury cases this year, Dr. MR Dogra, professor and head, Department of Ophthalmology, PGI, informed that in all 26 cases of eye injuries were presented to the emergency services at the Advanced Eye Centre of PGI on Diwali day, while one case reported a day before Diwali. Out of the 27 cases, 11 were actually lighting crackers, while the rest 16 were either bystanders or passersby.
Most of these patients (17) were from the tricity and its adjoining areas, while the remaining 10 were from the neighbouring states of Punjab, Haryana, Himachal Pradesh and Uttar Pradesh. As many as 20 victims were males and seven females. Eleven of them were below the age of 16. The youngest was a two-year-old boy, who was enjoying the bursting of crackers from the sidelines.
Prof Dogra said out of the 12 patients who underwent surgery on Wednesday night itself, eight had critical injuries, threatening permanent loss of sight from the injured eye. The man in his 30s whose left eye was blown off was from the peripheral area of the tricity of Chandigarh, Mohali and Panchkula and did not want to be identified, he added.
Informing that apart from the 27 cases, four more cases from neighbouring states had reported to the Advanced Eye Centre on Thursday, a day after Diwali, he said it is usual for Diwali related eye injury cases to keep reporting to the PGI from other states till a few days after the festival of lights. "Medical college hospitals and district hospitals in these states do attend to serious cases, providing them preliminary treatment, but in case of complications which are beyond their expertise, they do refer such cases to the PGI, he explained.
Comparing this year's injuries reporting to the PGI this year with last year, he observed there was no real difference. Last year 28 cases were reported, out of which 21 were males and 14 of them were below the age of 16 years. The only difference was that compared to only one case reporting before Diwali this year, last year there were more cases. Measures to enforce pre-Diwali restrictions regarding bursting of crackers appears to have worked this year, he added.