His son Sandeep Talwar and his grandson lit the pyre as priests performed the last rites.
Sharing his memories of the Talwar family, which originally belonged to Hoshiarpur district of Punjab, one of the mourners, Arvind Jain of Cloth Palace, said the Talwars were among the first family to set up shop in Sector 22 in 1954 after them (Jains).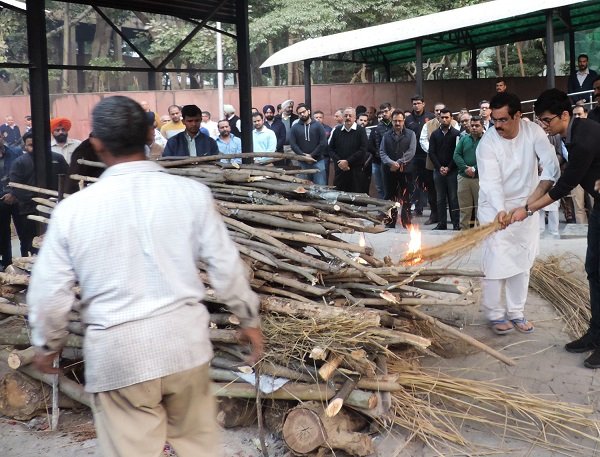 Photos By: Life in Chandigarh
Originally it was a joint family business, with Kailash Chand, his father and his two elder brothers Tarsem and Satpal in it together. "It was my grandfather and father who helped the Talwar family get a showroom on a monthly rental of Rs 240 per months, which in those times was considered quite high. Like others, business for Talwars was also lukewarm to start with and breaking even appeared a distant dream. Business had started picking up when the gold control hit the trade hard. But then as years went by the business flourished and Talwars became the biggest name in the jewellery business in the city," Arvind Jain recalled.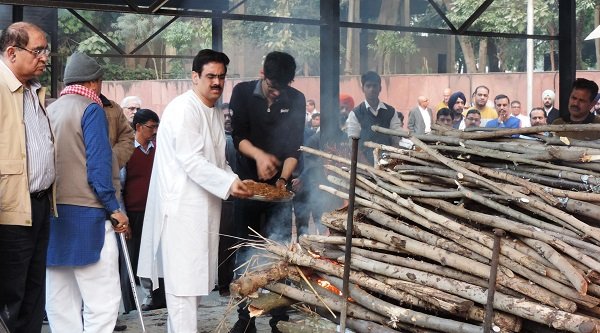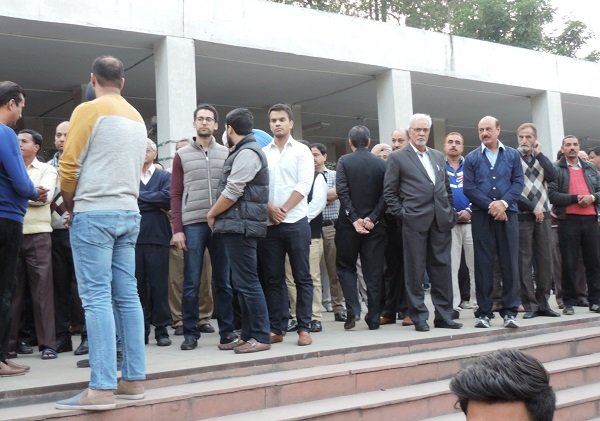 As the family grew the business was split among the three brothers with the eldest brother Tarsem Lal retaining Talwar Jewellers and the younger brothers Satpal and Kailash Chand opening Talwar Diamonds and Talwar Jewellery House in adjoining showrooms, becoming the most dominant businesses in the Sector 22-D market.
A prayer meeting is being held for the departed soul at the Sanatan Dharam Mandir in Sector 27 on Wednesday.