Bashir Badr's soulful ghazal "Agar talaash karon, koi mil hi jayegi, magar tumhari tarah kaun mujhe chahega" and some highly popular ones like "Ranjish hi sahi, dil hi dookhane ke liye aa" and "Baat niklegi to door talak jayegi" made memorable by Ghazal King Jagjit Singh set the tone for the inauguration of the much awaited mini theatre in Chandigarh's iconic Tagore Theatre Complex in Sector 18, on Wednesday.
Photo By: Vikram Joy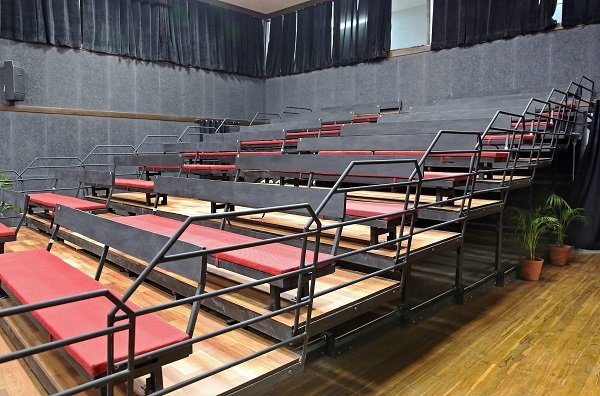 Photo By: Vikram Joy
Punjab Governor and UT Chandigarh Administrator Mr V.P. Singh Badnore, who was the chief guest, and a select gathering of the city's art lovers savoured every moment of their brief stay in the theatre as celebrated ghazal gayak Vinod Sehgal in his mesmerising voice rendered one ghazal after the other, some on his own choice and some on popular demand.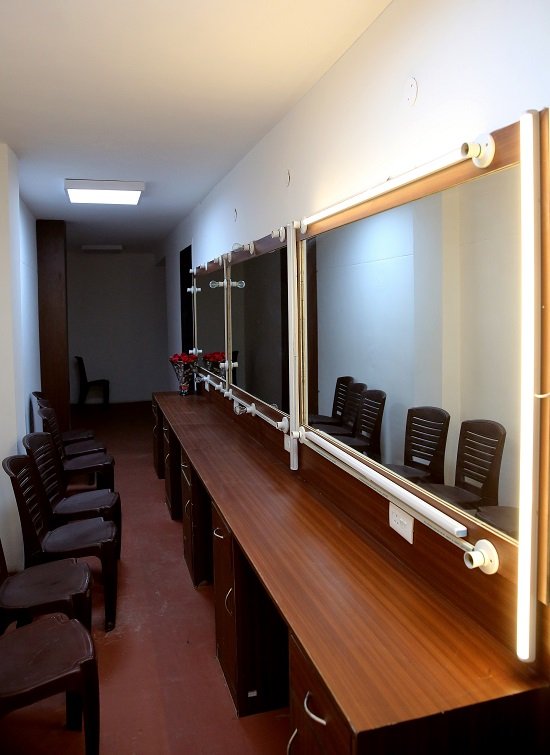 Photo By: Vikram Joy
Provision for a mini theatre had been made in the original architectural plans for the Tagore Theatre, which came up in 1962 under a Government of India sponsored scheme during the Guru Rabindranath Tagore Centenary Celebrations. But it took more than five decades to materialise. There was a huge demand for a smaller facility since the main auditorium with a seating capacity of over 800 was too large for organisers of cultural events expecting limited audience.
So now we have a 100-seater fully air-conditioned auditorium, with unique retractable seating blocks, which can be converted into an empty hall by retracting the stands fitted with wheels. It also has two rehearsal rooms and facility for make-up, etc. The lighting and sound systems are the latest available and there are more than half a dozen entry and exit points.
The auditorium is likely to be thrown open for bookings within a couple of days as soon as the booking rates are finalised.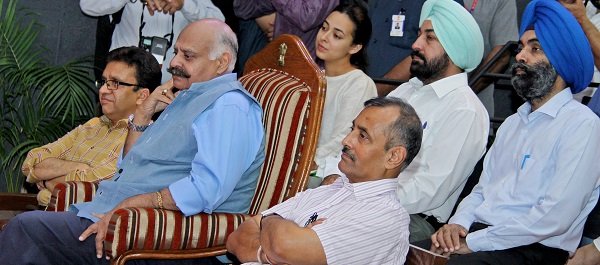 VIP culture persists
Is it necessary for a Governor to use his official high back chair with the emblem at social functions as well, especially at a time when governments both at the Centre and states are keen to project a 'No VIP culture'. On Wednesday, officials apparently specially carried the Governor's chair to the function so that he could sit at a higher pedestal and stand out among the audience. Though, they may be following a protocol, but isn't it high time the Governor himself take a lead in shunning such protocol.
Why do celebrated artists have to lower their stature by going out of their way to please the high and the mighty with sweet talk to the effect "mera saubhagya ki apke deedar huae."
Now for the rude part. As soon as the function was over, guests and members of the audience were invited to tea, but the doors to room where it was being served were slammed on them as soon as the VVIP and VIP invitees were in.