The police brass on Monday made Chief Minister Capt. Amarinder Singh to launch two initiatives – one aimed at bringing all crime data online real time for better tabulation, correlation and analysis of crime, and the other for establishing an interface with the public through social media.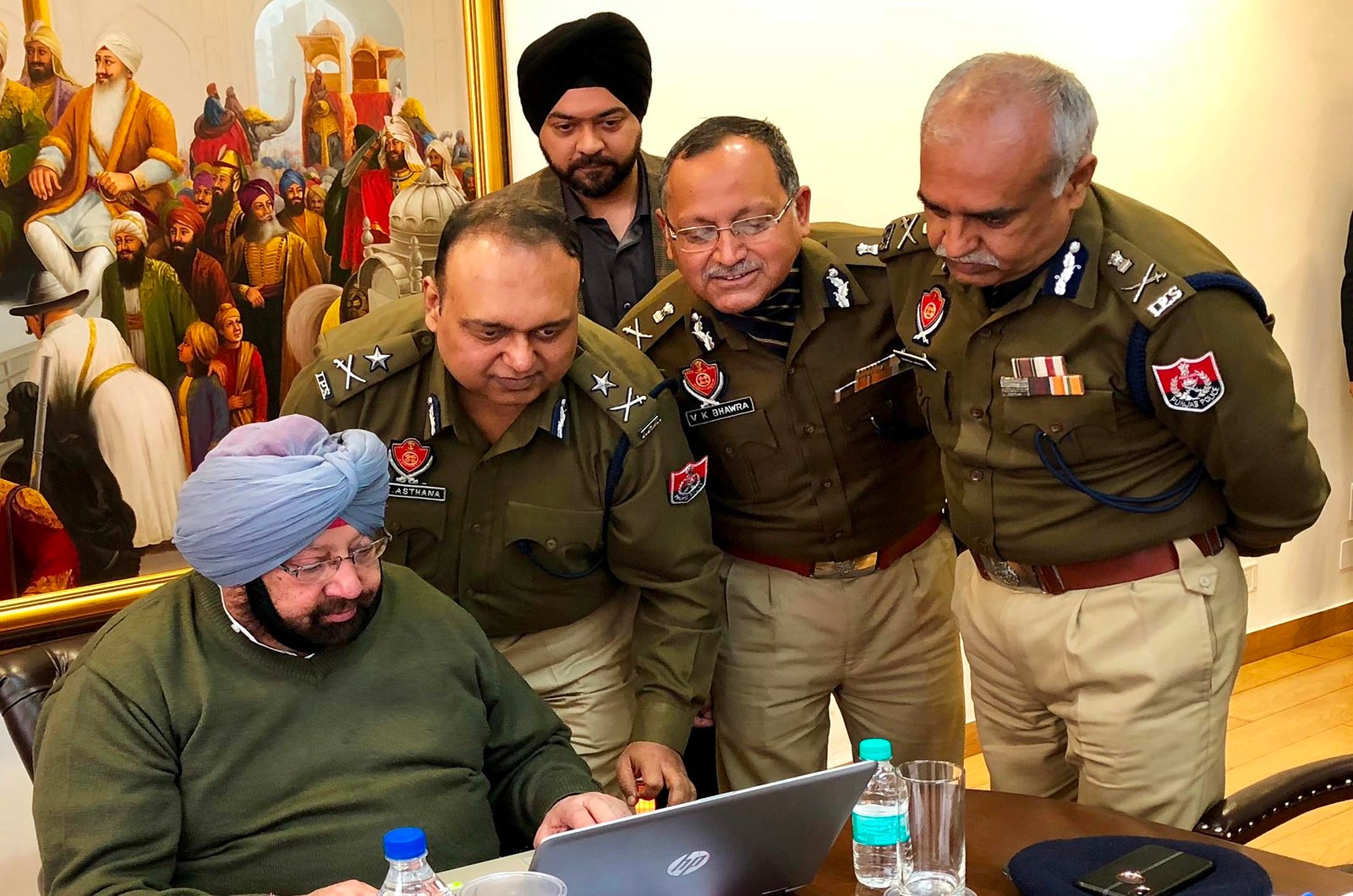 Photo By : Life In Chandigarh
The first phase of the Crime and Criminal Tracking Network & Systems (CCTNS) project for tracking of crimes and criminals provides for giving access to the database to officials at the police station level or at the higher supervisory level for searches, queries for any crime or criminal or for linking crime with criminal, and vice versa. Crime trends can be analysed and counter strategies can be evolved. Supervisory officers can monitor cases registered, progress of investigation and prosecution.
Going forward tablets are planned to be given to all field officers to enable data entry from anywhere, particularly from field locations. Development of mobile and web-based Apps for investigating officers and supervisory officers is also high on the agenda, said a press release.
The CCTN `Go-Live' roll-out has set the stage for the state to go paperless in terms of FIRs and General Diaries, which will now be updated online by the police officials. Already, 13 years' date (FIRs and General Diaries) have been digitized as part of this project.
However, time will tell how quickly the police officials at all levels are able to master the technologies. Most 'thana' level officials, not familiar with electronic devices other than their mobile phones, have a struggle on hand trying to understand the softwares, which themselves can be expected to hit several glitches as the usage and traffic increases.
At the same time, the Facebook page of Punjab Police (www.facebook.com/PunjabPoliceIndia), its Twitter account (www.twitter.com/PunjabPolice) as well as the Twitter account of the DGP and YouTube channel of Punjab Police also went live.
Through its social media campaign, the police feels, it can bridge the gap between the police and the citizens, and tackling the abuse of social media by gangsters and criminals. The social media accounts will provide an effective forum for information dissemination, feedback and complaint channelling, the release added.
Punjab Police Chief Suresh Arora, DGP (IT&T) V.K. Bhawra, DGP (Intelligence) Dinkar Gupta, DGP (Law and Order) Hardeep Dhillon, IG (Provisioning) Gurpreet Deo, IG (Crime) Inderbir Singh, IGP (IT&T) S.K. Asthana, IG (NRI Cell) Ishwar Chander were among those present at the launch.