Lindstrom India, a 100% subsidiary of Finnish Company, Lindstrom Oy which entered the country in 2007, clothes more than 3,00,000 work force across the country on a daily basis with more than 15,00,000 garments currently in circulation. It provides end to end work wear solutions, starting from providing appropriate work wear as per specific requirements of a customer to ensuring that employees always have enough clean and maintained work wear available in their lockers.
Photos By : Life In Chandigarh
Globally, Lindstrom, which operates in 24 countries in Europe and Asia and which clocked a group turnover of 358 million Euros in 2017, recently achieved a milestone of 1,00,00,000 work wear in circulation worldwide. It aspires to be a half a billion Euros company in the near future.
"More than the economic advantage accruing to a customer by contracting Lindstrom for the work wear requirements of his workforce, the arrangement frees the customer to concentrate on core activities and further his productivity and business. Our customers vary from businesses employing a workforce of up to 100 to as big as employing thousands," shared Anupam Chakrabarty, to which Juha Laurio added, "customers see a huge advantage when it comes to protecting their staff, protecting their products, especially when it comes to the pharma and semi conductor industries requiring high levels of cleanliness and hygiene, and the image of the company projected through impeccably dressed workforce."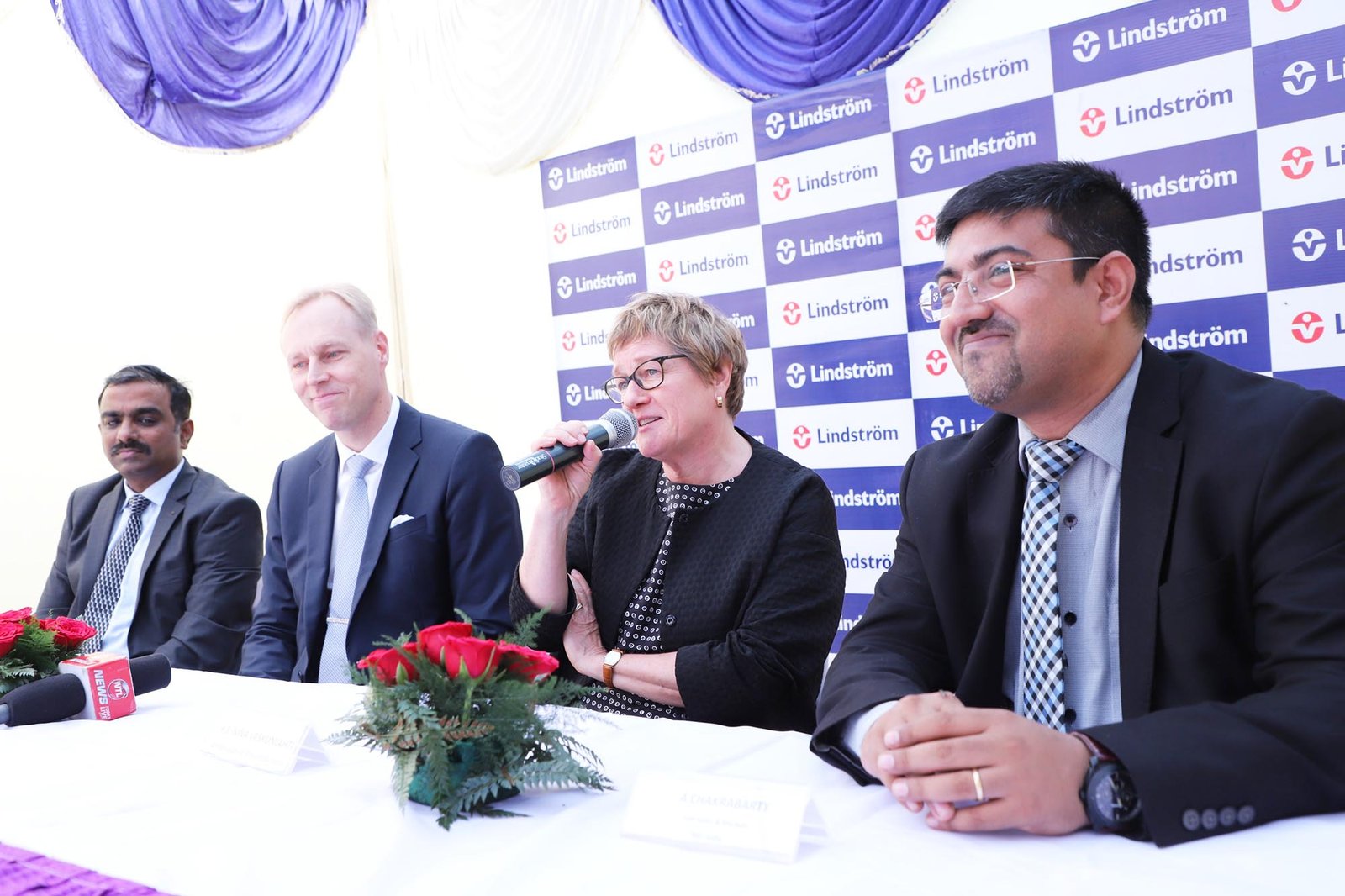 While globally Lindstrom Group is growing at nearly 10-plus percent year on year, in India, which is among the fastest growing markets, the company has been growing 30-40 % on a yearly basis. With the recent expansion of the Barwala facility the company is expecting business in the region to grow by 50-70 % in the next two years.
Giving her thumbs up to the expanded work wear service facility, Ambassador Nina Vaskunlahti noted with satisfaction that trade between India and Finland was growing at a steady pace and that more than 100 Finnish companies were not operating in India. A new phenomenon in the growing ties between the two countries has been an increasing number of Indian students enrolling in colleges and universities in Finland for their graduate and post graduate courses, she added.