Indiannica Learning also utilised the occasion to launch its latest CBSE ELT Curriculum Series of books 'Weavers'. Sister Mary Supreeta AC, Principal, Carmel Convent School Chandigarh, who did the honours, while addressing the teachers said the education fraternity must encourage books which have been compiled with thought and vision. All good books must carry compelling text and pictures which inspire values, creativity and self-reliance among the children. She hoped that the book series with its creative and fun-oriented content will go a long way in enhancing the quality of classroom teaching.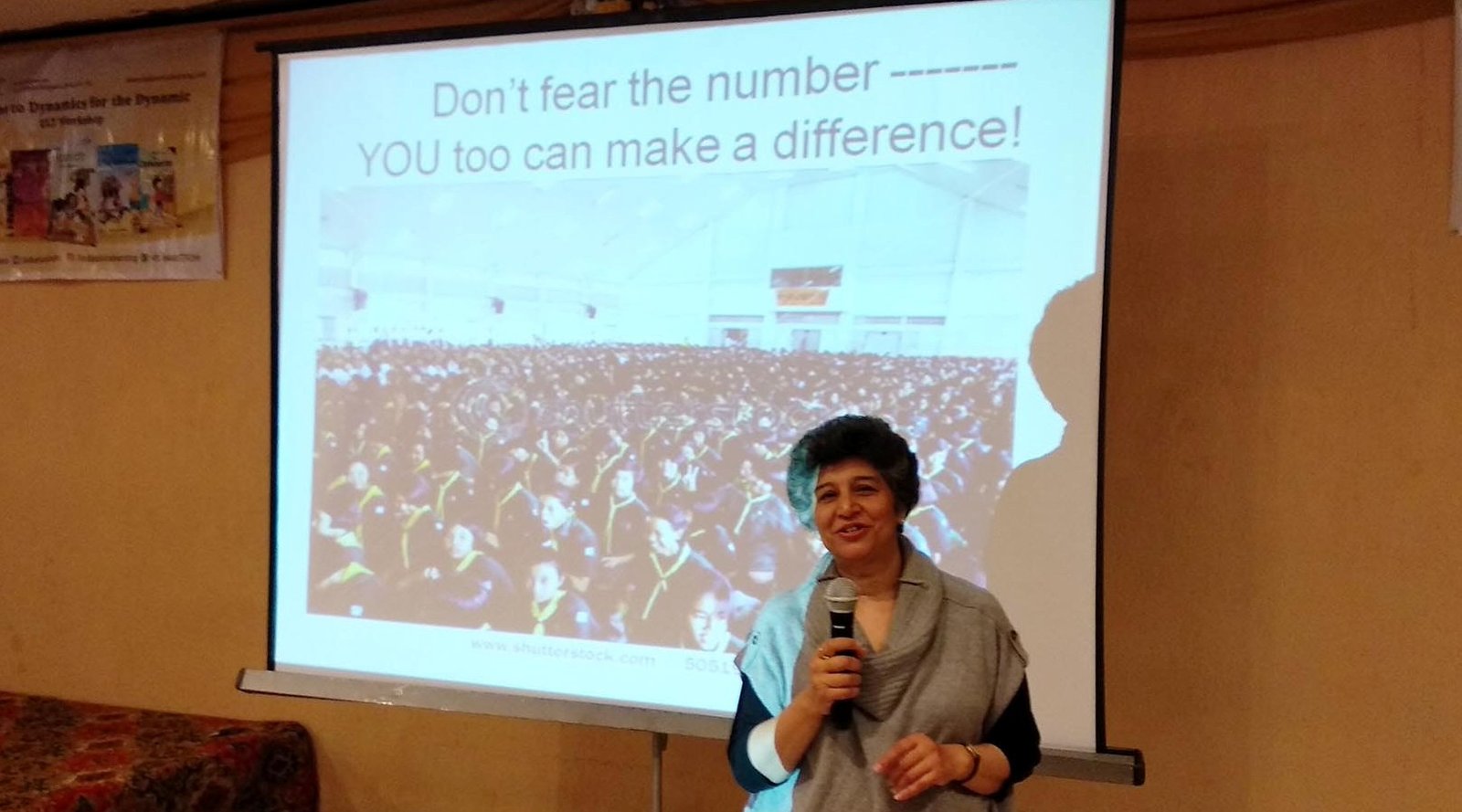 Photos By : Life In Chandigarh
In her presentation and interactive dialogue with the teachers, Illa Vij laid stress on encouraging group or collectively learning among students as a means to improve learning outcomes. Self correction within groups of buddies spares children the embarrassment of making mistakes, she added.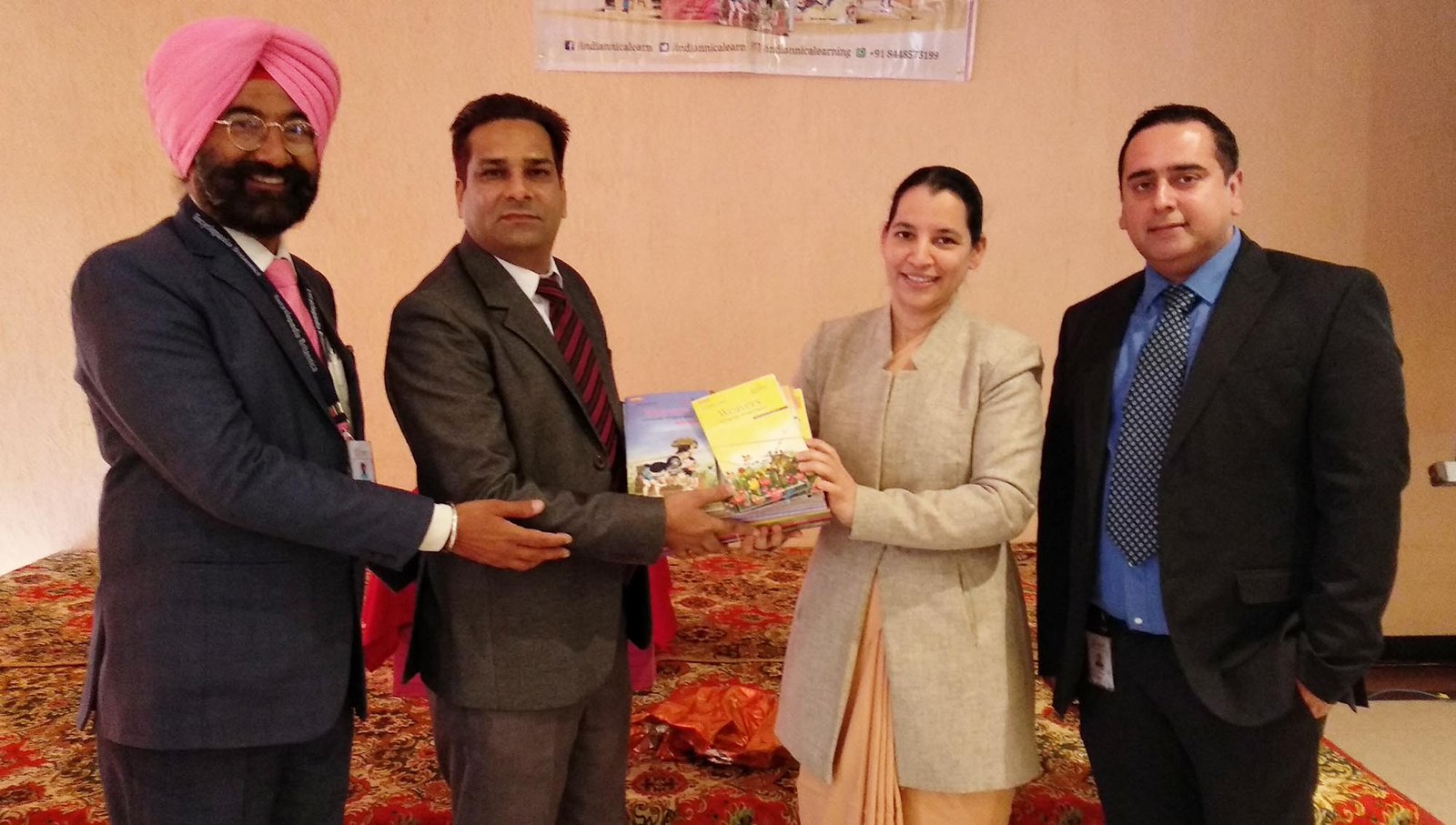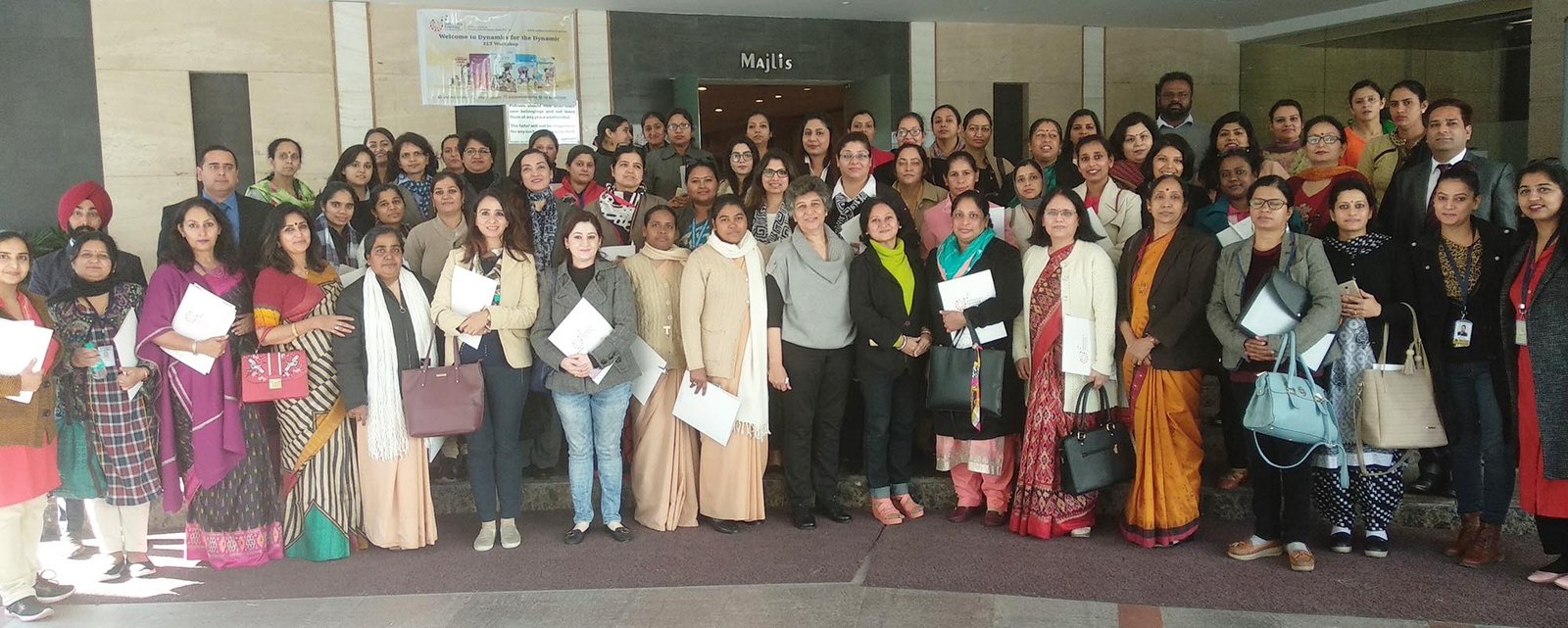 Emphasising on teachers not to blindly follow curriculum books in their entirety, she called upon them to exercise their own judgement and leave out or substitute content by adapting to their requirements. "All publishers are passionate about their course books, but it does not mean that they cannot make mistakes in their judgement," she reasoned.
To stimulate the creativity of teachers, the master trainer also put them through various exercises, one of them being 'Write A Poem, And Recite It On A Suggested Topic, Or One Of Your Own'. Surprisingly, a lot of teachers turned out to be good poets, too. An overwhelming majority of them indulged in kite-flying, so to say – their poems were on Kite-flying. A couple of others chose Hide & Seek as their topic.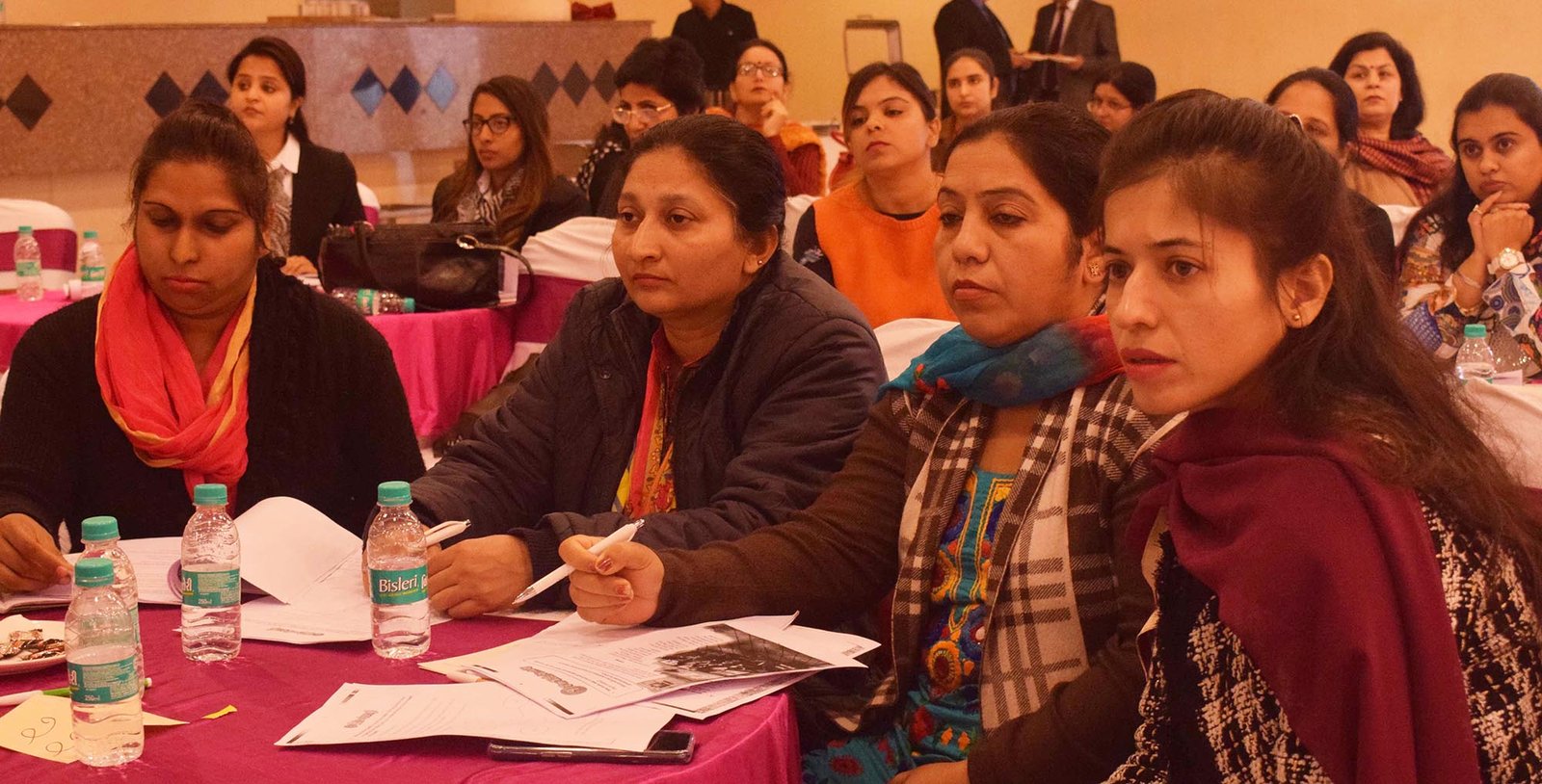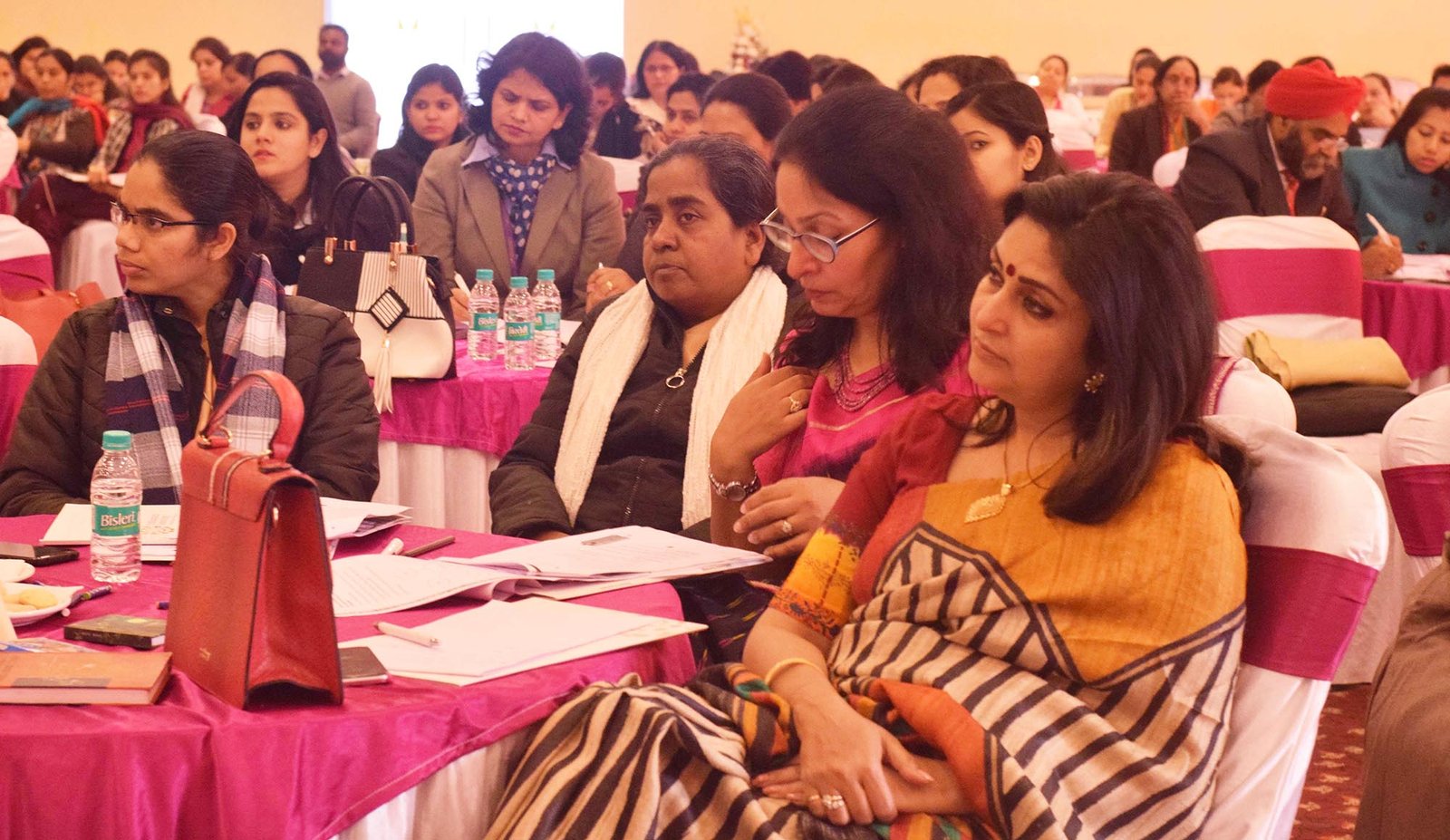 Quoting a few personal examples, and advising English teachers to zealously stick to their language and not turn bi-lingual in their teaching for ease of learning among their students, Illa Vij said by doing so they run the risk of losing the students' respect for them.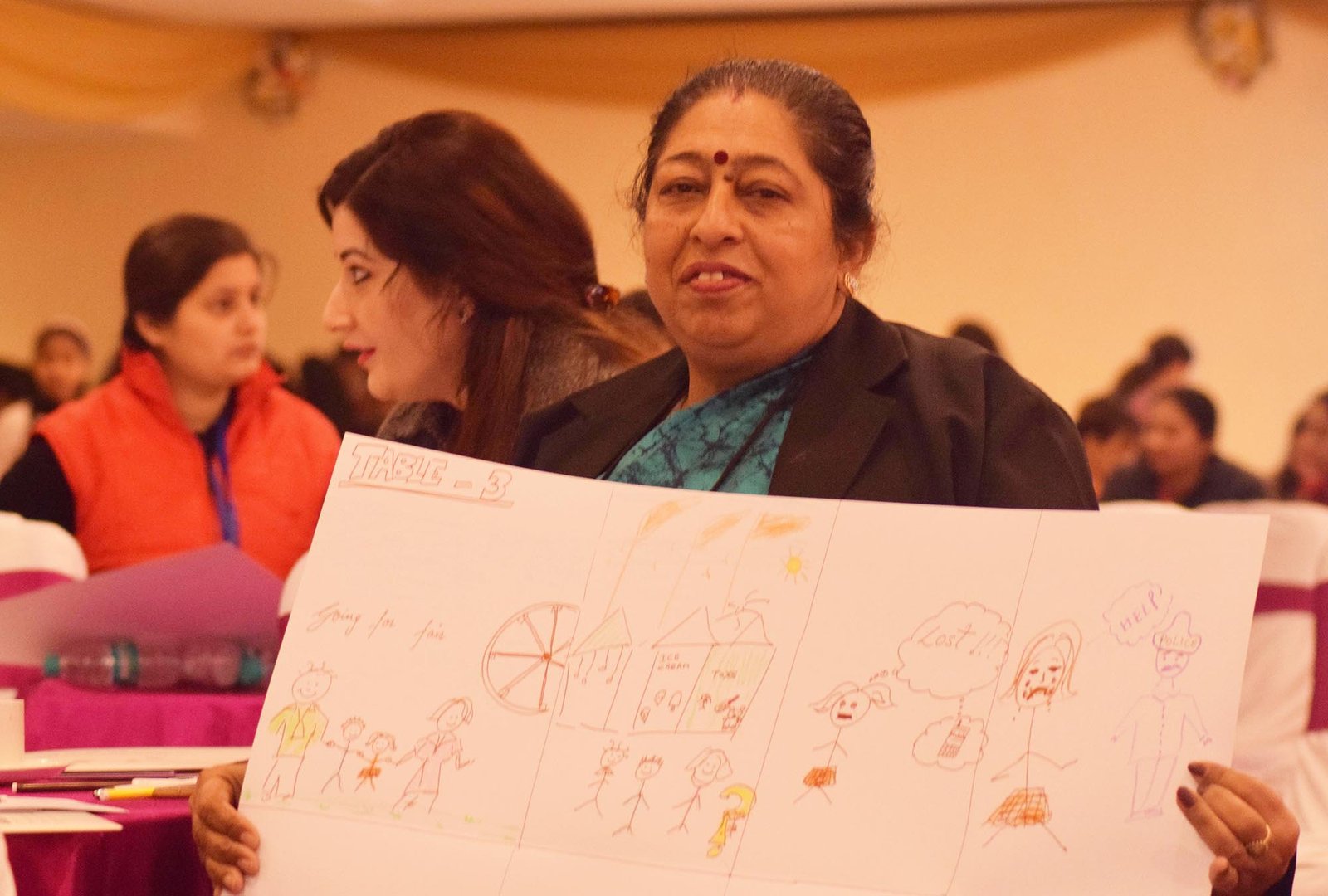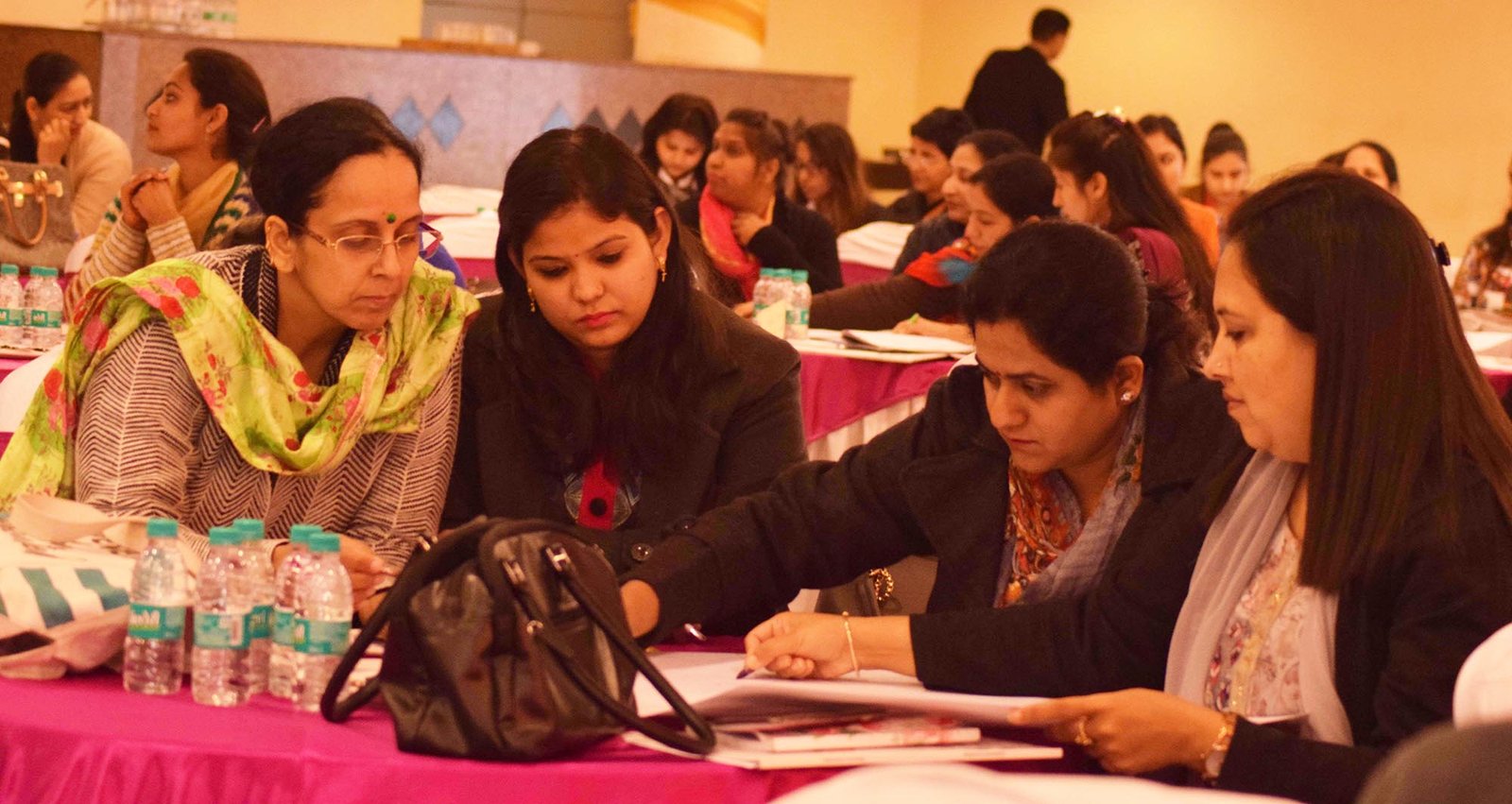 Advocating that teachers regularly indulge their students in learning activities outside of their text books, she put the teachers through another exercise of visualising activities for students revolving around photographs taken during vacations. Her own picture, taken during her stay in Rajasthan, of two donkeys named Romeo & Juliet standing face-to-face elicited laughter all around and a host of learning activities connected to it. Same went for pictures of a cute doggy at two different times of its life – when it was small and now as grown up.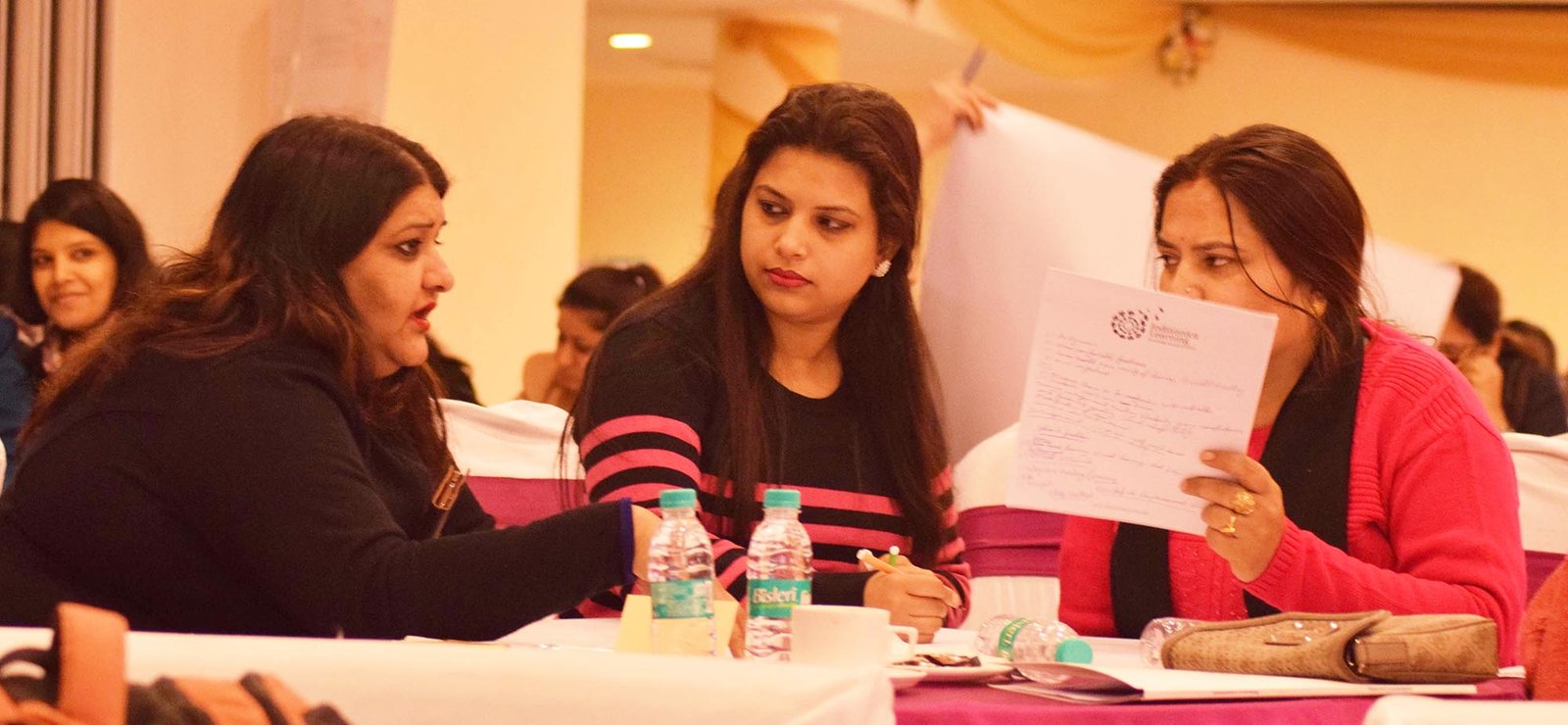 The author made an impassioned appeal to teachers to give chance to children to go beyond their course books and see how amazing they can be. "Our's is a journey of constant learning, and it's good to learn from children."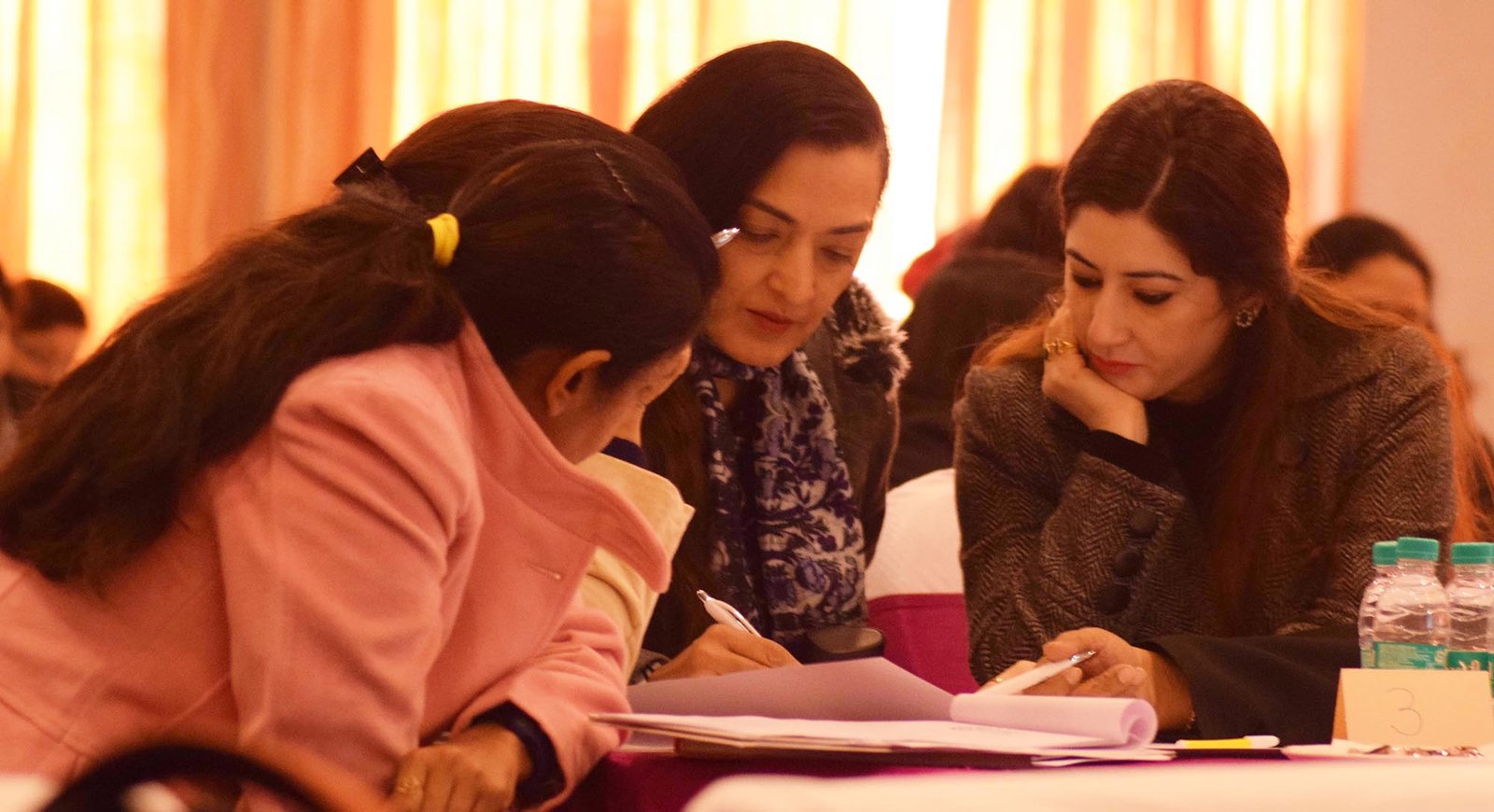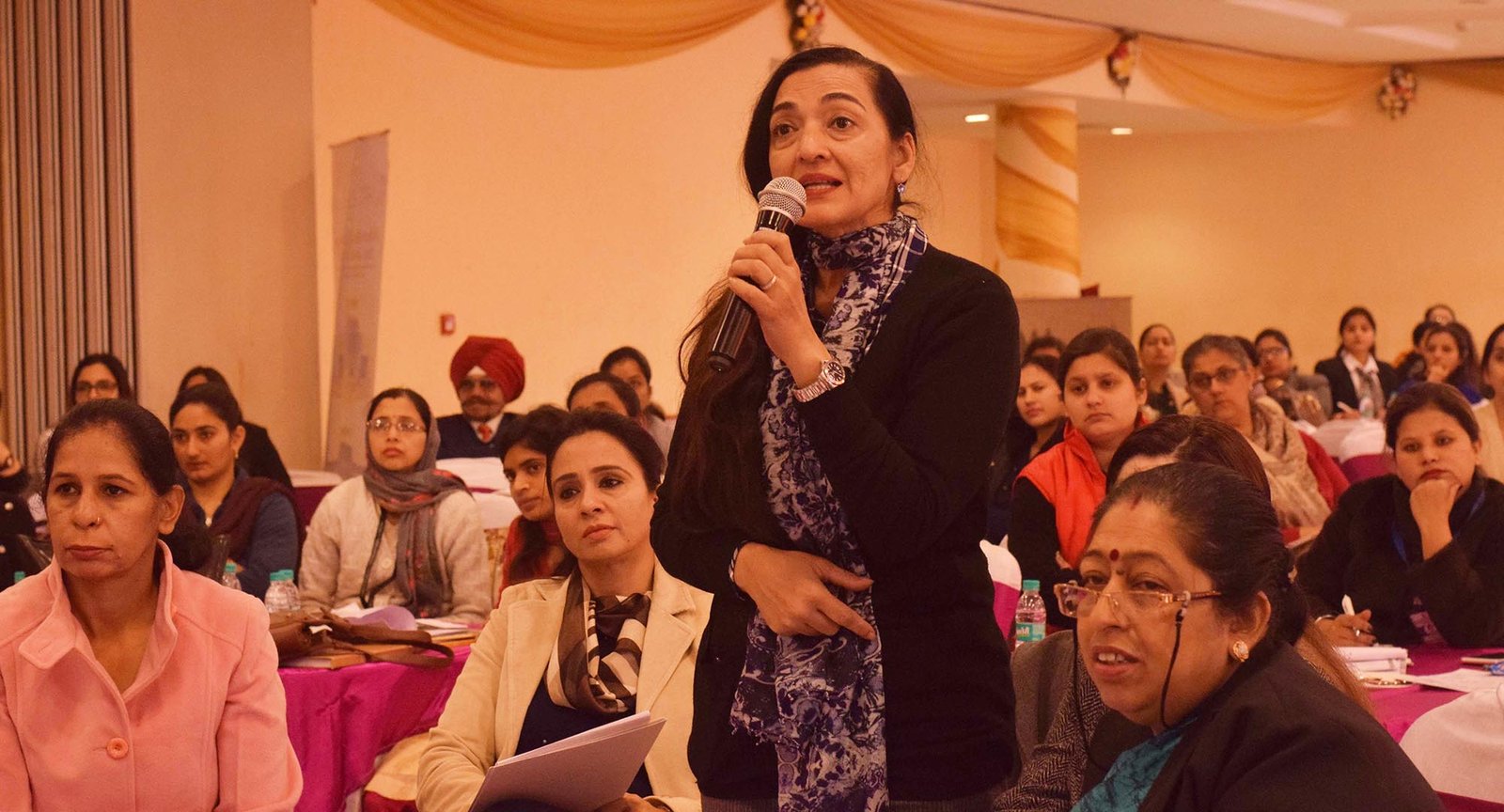 Propounding a formula for setting an examination paper which generates only success stories and not a single failure, she said the progression of the questions should be from simple to complex so that even below average students, by being able to answer the first few questions, are encouraged to attempt the more complex ones. Her formula was 20% questions – targeted at below average achievers; 30% - average achievers; 30% - above average achievers; and 20% - high achievers. "This way all children will become achievers," she asserted.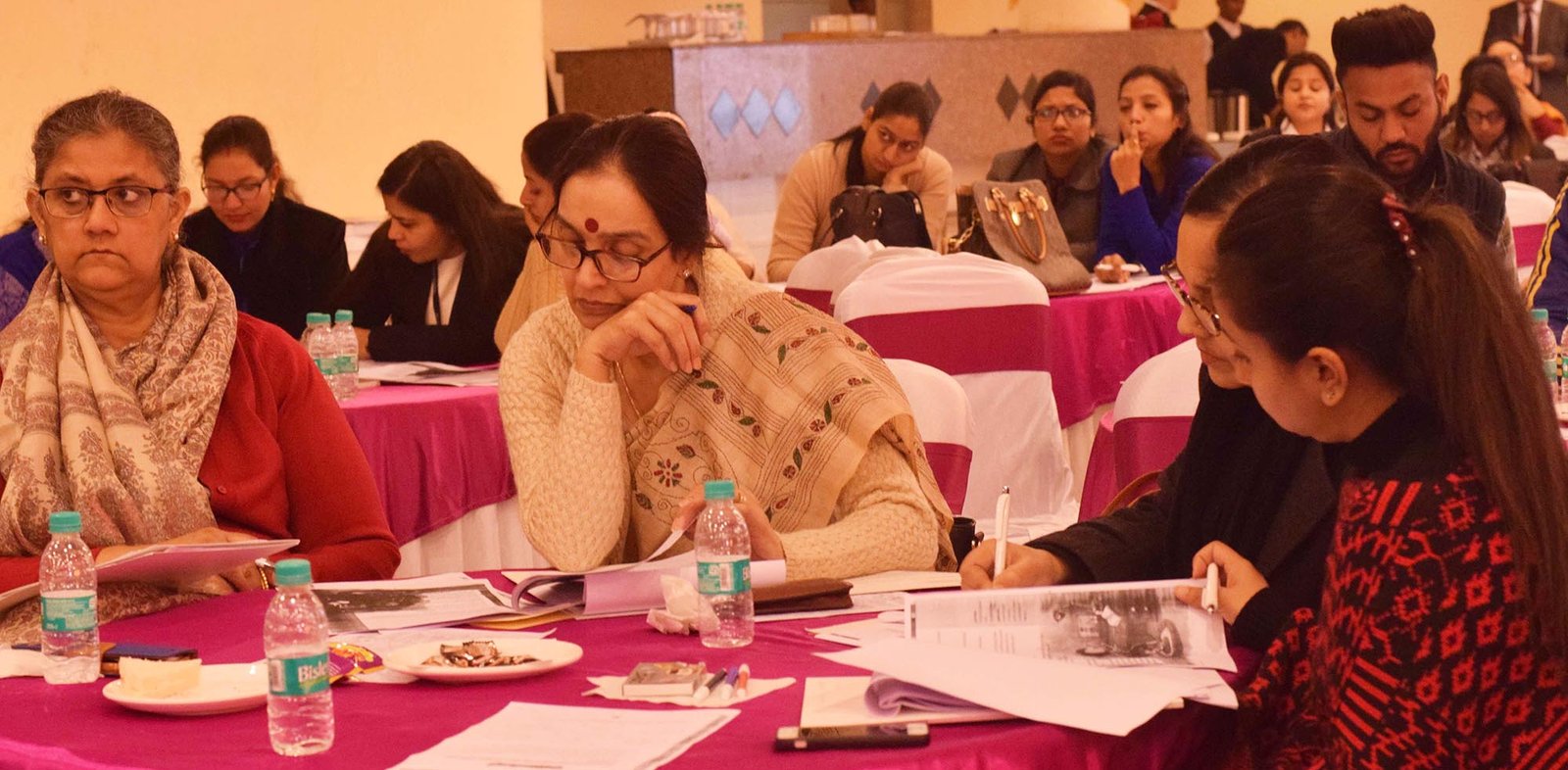 Illa Vij rounded off her presentation with the slogans 'Let Success Of The Children Begin In the Schools', 'Let Your Students Taste Success ....Through YOU !!' and 'You CAN Make A Difference!'. A spirited round of applause ended the highly rewarding and fun-filled sessions and the teachers proceeded for a much-deserved lunch and rounds of hearty chitchat.
LifeInChandigarh.com's Journalistic Input
To add to Illa Vij's 'guru mantras', LifeInChandigarh.com would like to suggest to all the English teachers that along with imparting all other good English language practices, please counsel your students to ensure preciseness and brevity in all their writings and communication for best outcomes.