Talking to lifeinchandigarh.com on the eve of a recent two-day update programme on gastrointestinal emergencies for resident doctors and practising physicians held at the PGI, Prof Kochhar said the root cause of creating imbalance in pancreatic acids is indiscriminate or untimely intake of food and unhygienic water and outdoor foodstuffs. "So, when we are eating out, we must ensure that the water we drink is safe and avoid eating sweets, milk products like paneer and curd, salads, etc, which are highly susceptible to bacterial infection," he advised.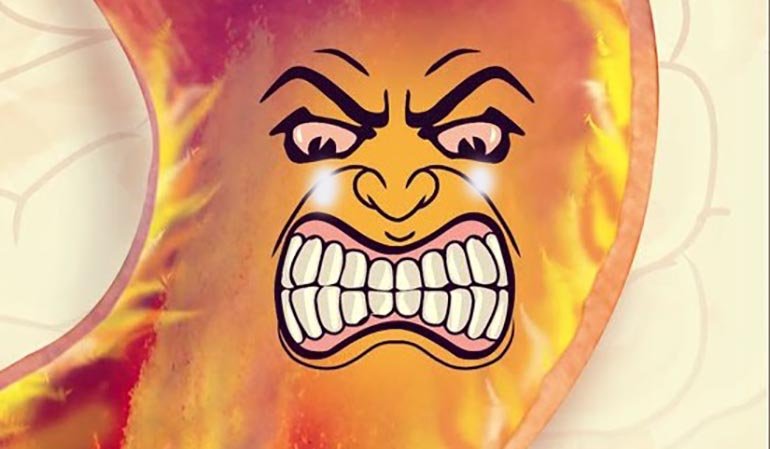 Prof Kochhar strictly cautioned against overeating. "Eat when you feel hungry and only as much as your appetite requires. The modern trend of eating late and not having breakfast at all is a strict no no," he added.
The senior PGI faculty also advised against routine intake of 'digestive tablets' like Pentocid, etc and asserted that these should only be taken in acute cases, that too under medical prescription. It is, however, safe to take Gelusil, Digene, Pudin Hara, Eno, 'ajwain', etc, he informed.
Commenting on frozen foods, he said these are safe so long as the entire cold chain in which these have been preserved is secure. "We can safely keep food frozen at home and keep eating it for up to six months."
Dwelling on another common problem, of constipation, he said it is largely caused by lack of fibre in our food and inadequate intake of water. "For this, fibrous foods should find a prominent place in our daily menu. Eating finely ground wheat flour should be avoided," he opined.
Dr. Usha Dutta, another professor in the Department of Gastroenterology, informed that rising problem of alcohol and drug abuse in the region, especially in Punjab, had lead to an increase in the frequency of gastrointestinal problems like alcohol related pancreatic and liver diseases and viral hepatitis. "Alcohol related pancreatitis is the most important cause of pancreatic disease seen in the region, and in severe cases it can result in high mortality rates," she said.
Prof Kochhar added that annually more than 300 cases of acute pancreatitis are seen at PGI Chandigarh and half of these are from Punjab. The patients often come to the hospital with sudden abdominal pain, usually occurring after a bout of alcohol intake. The treatment is difficult and costly, he informed.
Talking about other diseases, Prof Dutta said Hepatitis B and C are also important causes of liver disease in the region, and infections can occur from intravenous drug abuse, unsafe sexual practices and transfusion of tainted blood products. Viral infections can lead to liver disease which can further result in jaundice, formation of fluid in abdomen, bleeding from the mouth and disorientation. These complications can be life threatening and are common in the region. PGI, on an average, treats around 15-20 cases of gastrointestinal bleeding every week, she added.
Stressing that the medical management in emergency situations of this nature often makes or breaks the chances of good clinical outcome, she said "Many seemingly simple problems like gallstones can turn life threatening when complications related to them like pancreatitis, blockage of the bile duct, or cancer of the gall bladder surface. Since clinicians and emergency physicians encounter these problems first hand, they need to be trained and retrained in managing these conditions."