After being rendered jobless, penny less, without a shelter, staring at hunger and fearful of contacting the deadly disease in what suddenly appeared to turn alien lands for them, the lakhs on lakhs of labourers, forced to migrate hundreds of miles from their homelands to bigger and more prosperous cities in search of livelihoods because of failure of state governments to provide them avenues of employment closer home, found themselves forsaken and helpless as their pleadings to be sent back home fell on deaf ears for weeks on end.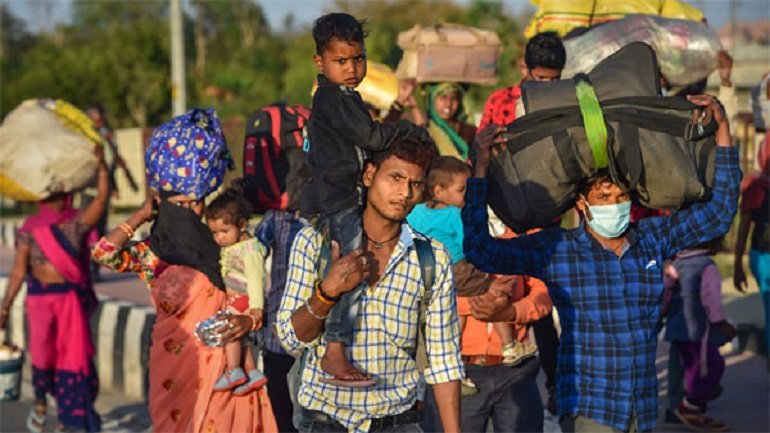 In fact their outcry, in the form of public protests, were met with disdain and quelled with a heavy hand by the local administrations, even as other more privileged sections of society like students from different states preparing for their competitive examinations at elitist coaching centres in Kota and other places and stranded pilgrims and tourists were given priority in evacuation to their respective states.
Television and social media visuals of dozens of groups of migrant workers with their families, including pregnant women and small children, and bag and baggage setting out on hundreds of kms of torturous journeys back home on foot or on bicycles to states like Bihar, Uttar Pradesh and Madhya Pradesh shook the conscience of the nation.
Too Little Too Late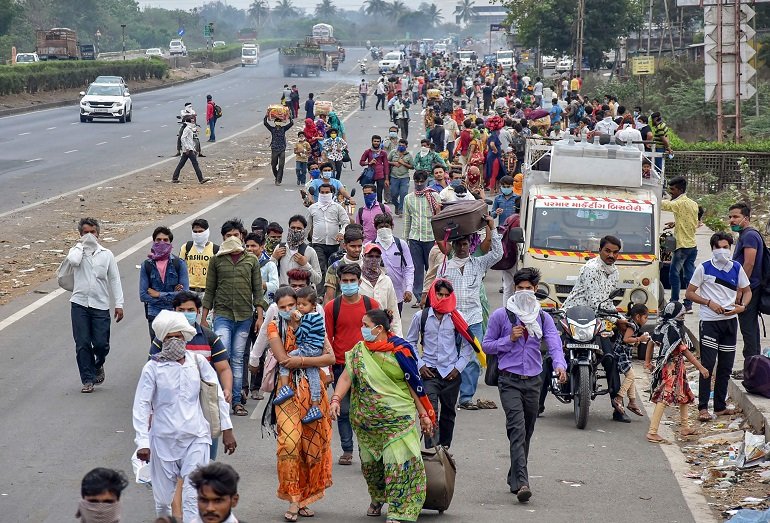 When eventually states stepped in to arrange buses for evacuation of migrant labourers from their respective states, and later persuaded the central government to run special shramik trains, it proved too little too late. The inadequacy of the curtailed capacity on the special trains and the mismanagement of the registration process further added to the pain and frustrations of the migrants, who were consequently forced to resort to whatever means of transport available to them in desperation. The resultant scores of tragic deaths in road/rail accidents were clearly avoidable.
This brings us to debate what was the right time for arrangements to have been made for evacuation of these migrants to their respective states. Whatever arguments decision makers might have in support of the delayed government response, considering the fact that migrant labourers are largely uneducated and unskilled, and their herd mentality and propensity to trust in and act on mere hearsay/rumours often leads to chaotic situations and even large scale violence, there should have been no doubt in their minds that under the circumstances setting in of panic was a certainty with further aggravation over passage of time.
Sadly, the authorities have apparently failed to learn lessons in minimising the devastating impact of uncertain times and crisis situations on this highly vulnerable and volatile community, as happened in the aftermath of demonetisation and imposition of GST. Despite an outpouring of compassion from concerned citizens, even students, and various NGOs in support of the relief efforts, the authorities at local, state and national level miserably failed in reassuring the shelter less and penny less stranded migrant labourers of a reasonable existence with much needed financial and material support.
Failure Of Timely Relief
The implementation of the promised transfer of a meagre amount directly to the bank accounts of affected families through DBT and free shelter, besides regular distribution of additional free dry rations to ration card holders and cooked food packets to the stranded migrants was always going to be a daunting task given the gaping loopholes in the system. And expectedly the relief failed to reach where and when it was required the most, leading to panic. This was perhaps the time, when the first indications of extreme stress among the community became visible, that the authorities should have begun planning the safe passage home of the migrant labourers.
Sending these people home in the midst of a massive escalation in the number of Covid-19 cases across the country defies all logic and has exposed the receiving states to the danger of a sudden spurt in the spread of the disease with an imminent possibility of a high percentage of these returnees being carriers. This has already happened at a few places, forcing the authorities to declare new containment zones.
The returnees, pained by the bitter experience of being forsaken and left to their fate for long weeks by their employers and local authorities at their work places, now may not have the intent and the will to return any time soon.
Had the authorities been adequately sensitive to the gravity of the distress among the migrant labourers, and taken timely action to ensure their safe passage home, which they eventually did, these migrants would have had enough time to overcome their trauma in the safe and secure confines of their homes and family and favourably considered returning to work when the wheels of the economy began to move again following easing of lockdown restrictions.
Employment Closer Home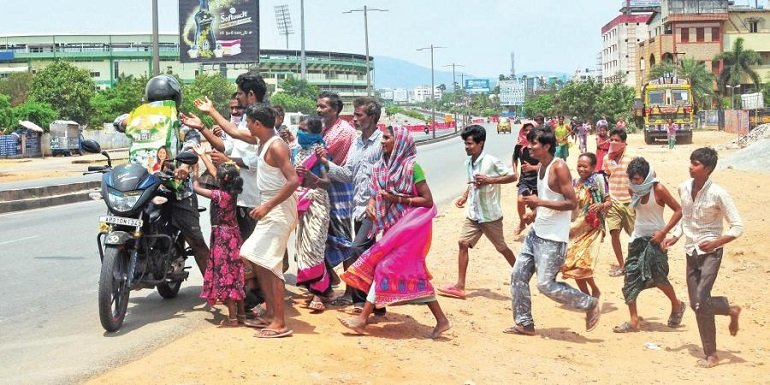 The respective governments in their parent states would be under pressure to provide them work nearer their homes. Only those who do not find work to their satisfaction are likely to consider returning to mega business hubs for a livelihood in due course of time. Till then, along with lack of demand, labour shortages are sure to retard the pace of return to normalcy of businesses and industry.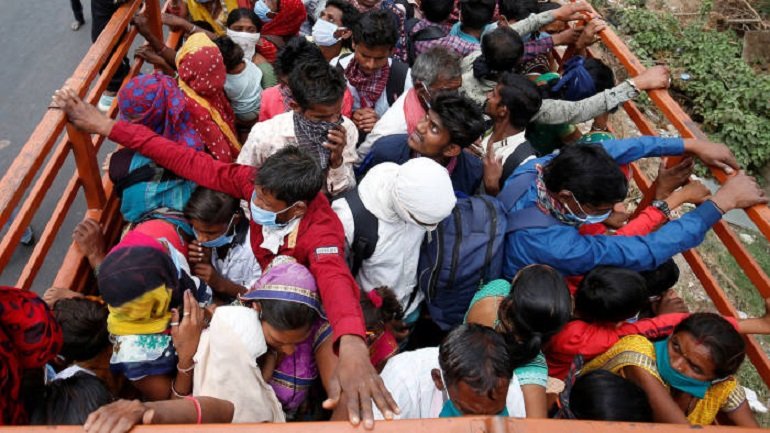 The central and state governments would be well advised to take corrective steps in an effort to erase the lingering memories of the nightmarish experiences of the migrant labourers. Timely provision of adequate financial and material support to the families of returnees at their doorstep to make life comfortable for them appears to be the key in such an endeavour by the authorities.
Governments in states which account for the largest chuck of these migrants, like Bihar, Uttar Pradesh and Madhya Pradesh, need to redouble their efforts to provide more gainful employment opportunities to their own people by strengthening their economies and re-skilling people with skill sets most suitable for their states. The central government, on its part, also needs to support these states adequately. At the same time, the traditional host states for these migrants need to lessen their dependence on migrant labour by massively reinforcing their own domestic blue collar force.
Meanwhile, a massive nationwide exercise needs to be undertaken to plug the gaping loopholes in dissemination of various welfare and relief measures for these and other vulnerable sections of the society. This exercise should include ensuring that all remaining members of this, and other vulnerable communities, get ration cards, aadhaar cards and Jan Dhan accounts for purposes of DBT.
Rewarding Employers
It would certainly be a good idea for the central and state governments and local authorities to reward those employers who stood by their employees and supported them with direly needed physical and emotional help to weather this storm.
LifeInChandigarh.com by APR Media House is an enjoyable digital reading startup, which keeps you abreast of the latest meaningful happenings of interest to large sections of folks in Chandigarh tricity, and expats from the region. It has been promoted by a public spirited senior journalist and media consultant with a view to encourage good quality and healthy journalism, a dire need of the times.
To keep in touch, drop an email or call :
kochhar.apr@gmail.com
9815617676