With the click of a mouse, the camera system was activated by Punjab Governor and Administrator UT Chandigarh V.P. Singh Badnore at the Government Postgraduate College for Girls in Sector 42, and the pictures of police personnel posted outside the venue came alive in four windows on the screen. The live streaming can be captured by any senior officer on his or her mobile.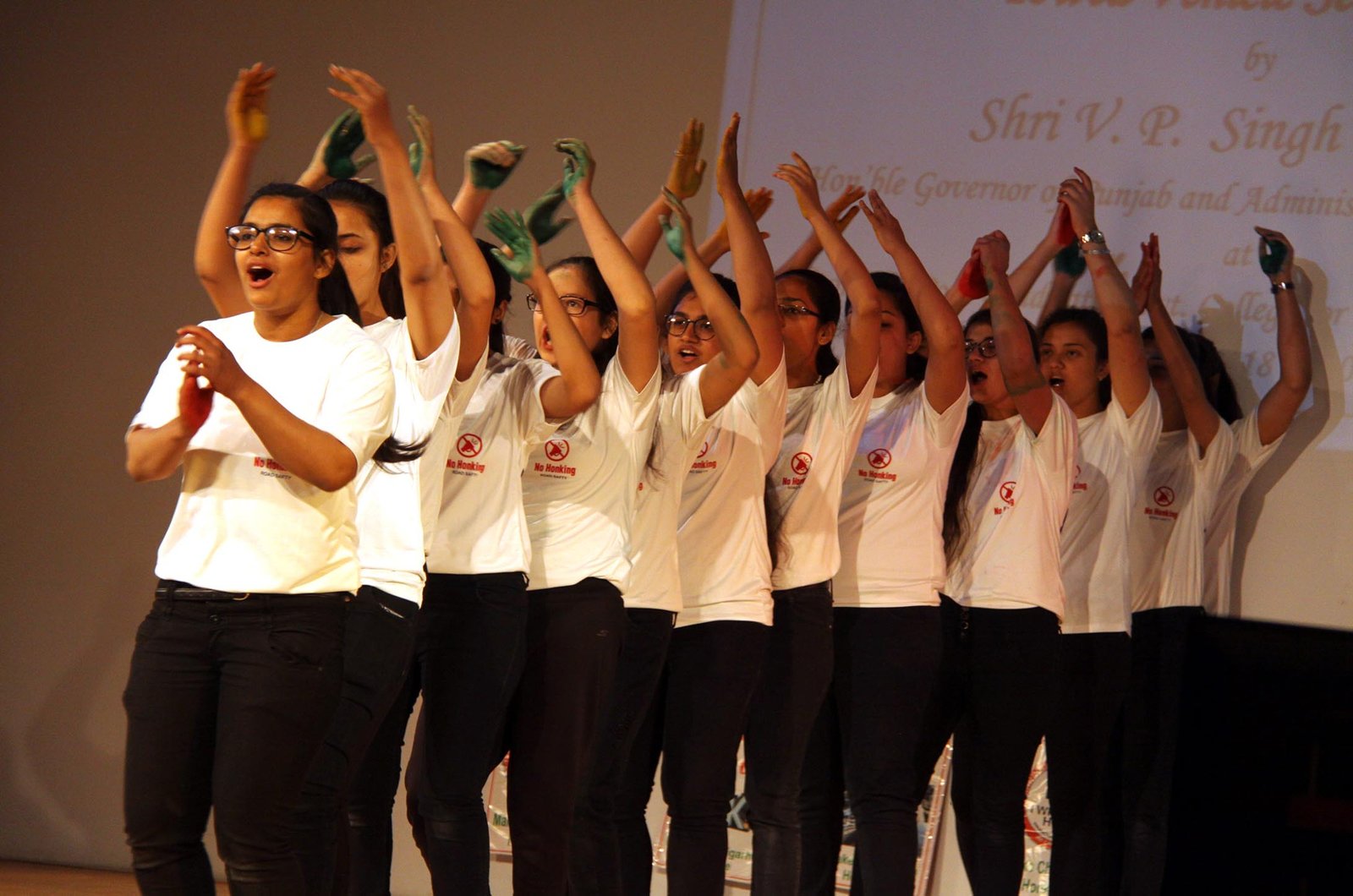 Photos By : Life In Chandigarh
The 'Divya Drishti' camera system is expected to go a long way in infusing transparency and dealing with both the persistent complaints of harassment and bribe taking by the traffic police personnel posted at 'nakas' and of unruly behaviour by motorists with the 'naka' staff.
Also unveiled at Tuesday's programme was a "Towed Vehicle Search App" developed free of cost for the Traffic Police by a team of developers from the Infosys Chandigarh campus. Downloadable from Google Play Store, the app guides a motorist to the location of the wrongly parked vehicle towed away, and the formalities to be completed and fine to be paid to take it back.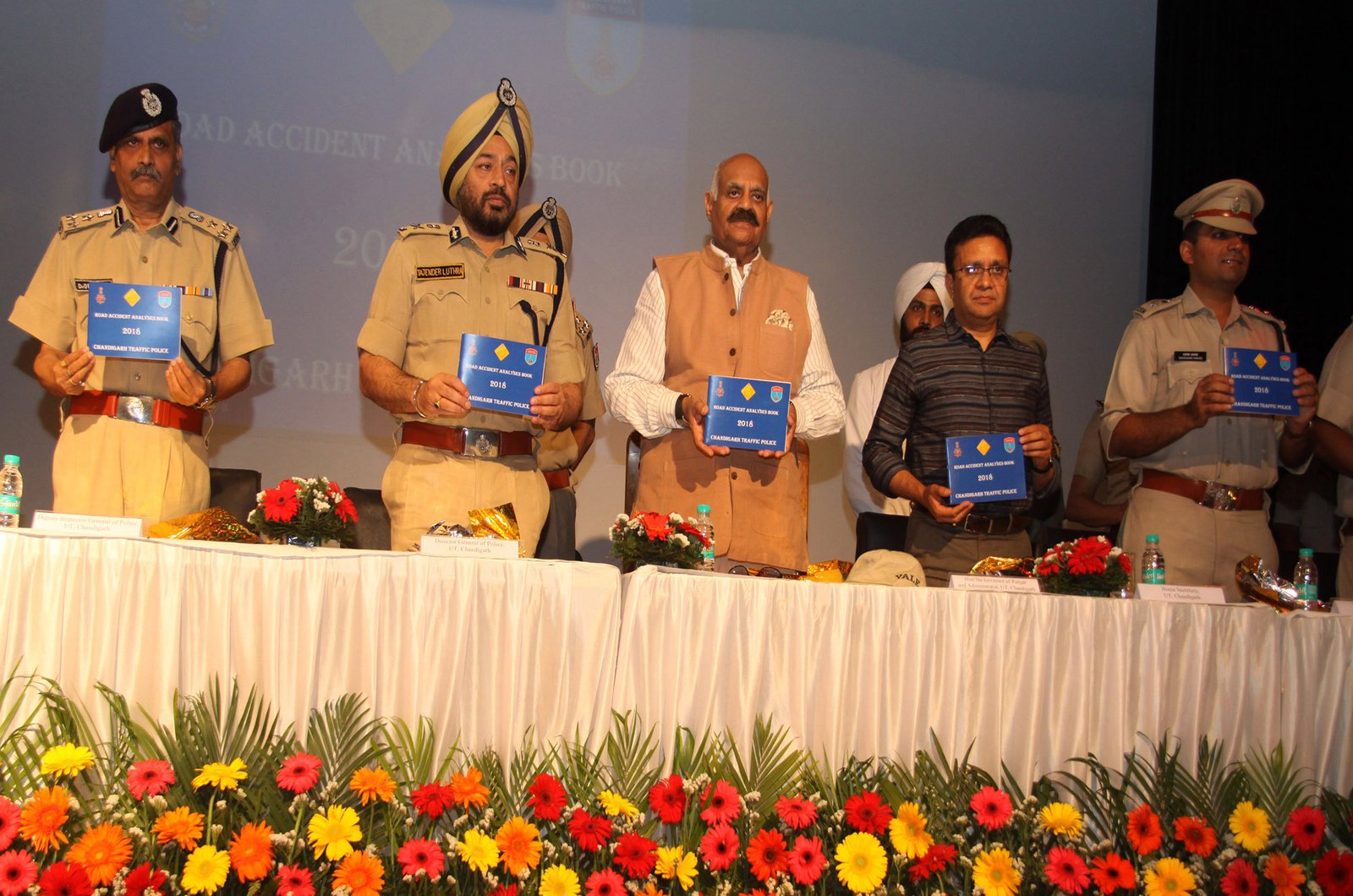 The Governor also released a comprehensive "Road Accident Analyses Book 2018" prepared by the Road Safety Cell of the Traffic Police. It is to serve as a ready reckoner on road accidents that have occurred in Chandigarh over the past five years and analyses of their causes to facilitate all other departments involved in prevention of road accidents to take corrective steps. The compilation is also an effort to generate a public debate and discussion on the issue of preventive measures to be adopted.
Lauding the Chandigarh Police's initiatives, Governor Badnore cautioned the force against resting on its laurels and egged it on to strive for zero accident Chandigarh with active participation and cooperation of every citizen. He sought Infosys' indulgence in developing another app where every law abiding citizen becomes a traffic police officer and posts every recorded small traffic violation for punitive action without his identity being revealed.
Badnore also pushed the Chandigarh Police to actively explore with the insurance companies if differential vehicle insurance premium can be charged from multiple traffic rules violators. If it can happen in advanced countries, why not here, he asked, and added that Chandigarh could take a lead in this regard in the country. The observation elicited an immediate reaction, with the top brass of the police present seen going into a quick huddle.
The Governor also reiterated his earnest wish to see police forces of the tricity working in close liaison down to the grassroots level on issues of traffic management and other aspects of maintaining law and order. The tricity concept has to happen and we have to learn to work as one unit, especially on the issue of law and order, he emphasised.
Earlier, Chandigarh Police DGP Tajender Singh Luthra said concerted campaigns by the traffic police have had a major impact on incidences of drunken driving. With the number of drunken driving offenders being penalised more than doubling till date in 2018 (2300-plus) as compared to the corresponding period in 2017 (1,000), we are seeing a behavioural change among the drinking motorists. More and more such motorists are now either asking accompanying non-drinkers among family members or friends to drive their vehicles from parties or hiring app based taxi services to drop them, he added.
Deputy Inspector General of Police O.P. Mishra informed the gathering that because of various measures initiated by the traffic police, and executed with the help of concerned departments, the number of non-fatal and fatal accidents had come down drastically during 2017 as compared to the previous year. As against 423 accidents reported in 2016, there were 342 accidents in 2017. In fatal accidents, 103 people lost their lives in UT Chandigarh in 2017 as compared to 144 in 2016. Efforts are continuing to minimise the number of accidents, he assured.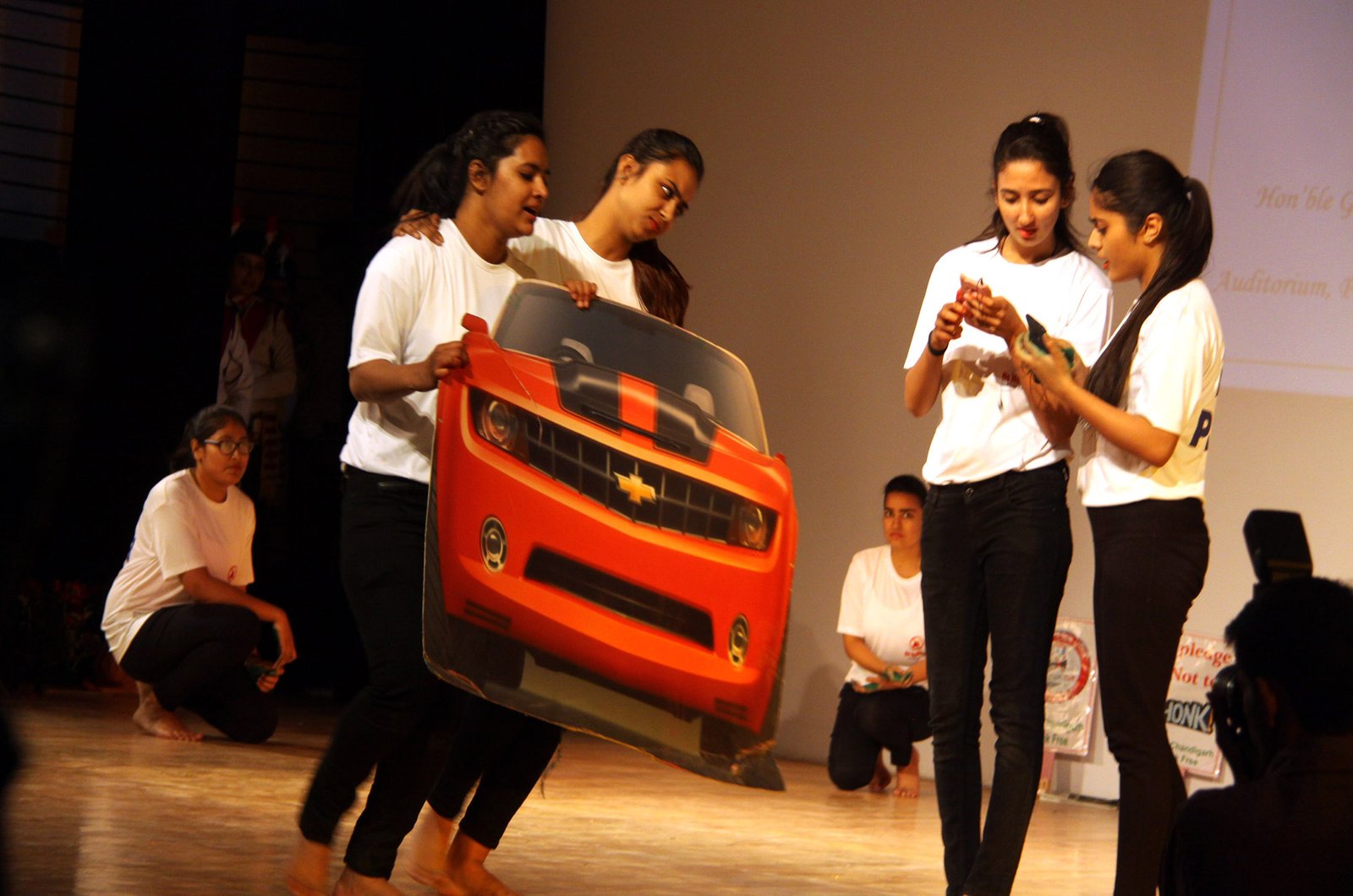 The function was not without its artistic moments.
Traffic Police head constable, and no mean singer, Bhupinder Singh sang a touching 'chhalla' portraying a Punjabi village youngster coming to Chandigarh to study and enjoying the good life in the city. Every day he takes rounds of the city on his 'Bullet' and dares the traffic cops helmetless. One day the inevitable happens and his motorcycle crashes. Motionless, he is taken to hospital, where doctors helplessly shake their heads. His grieving mother wails over his body.
Students of PGI Chandigarh's National Institute of Nursing Education (NINE) used popular Bollywood songs to great effect in presenting an entertaining but thoughtful skit portraying the dangerous consequences of underage driving, drunken driving, selfie culture, talking on mobile while driving, road rage and indiscriminate honking. The skit had the audience glued and peals of laughter right through the act spoke volumes of the quality of the production. No wonder, when the nursing students concluded their act and appealed for a pledge "Say No To Honking", the indulgent audience raised their hands in unison.