The junior team, comprising Yajan, Chaitanya, Bhavin, Zoravar and Digvijaye of classes 7 to 9, won the first prize in a field of 17 teams from over a dozen countries, mostly Asian, for their project 'Plastrics' which entailed making bricks from soft plastic used in wrappings of candies and chips, etc. The senior team of Livkirat, Akshit, Jaskaran and Rehmat of classes 9 t to 11 won the third prize in their category for their project "No Stubble, No Trouble'. Their concept revolved around making bricks from stubble, which is burnt by farmers causing massive pollution.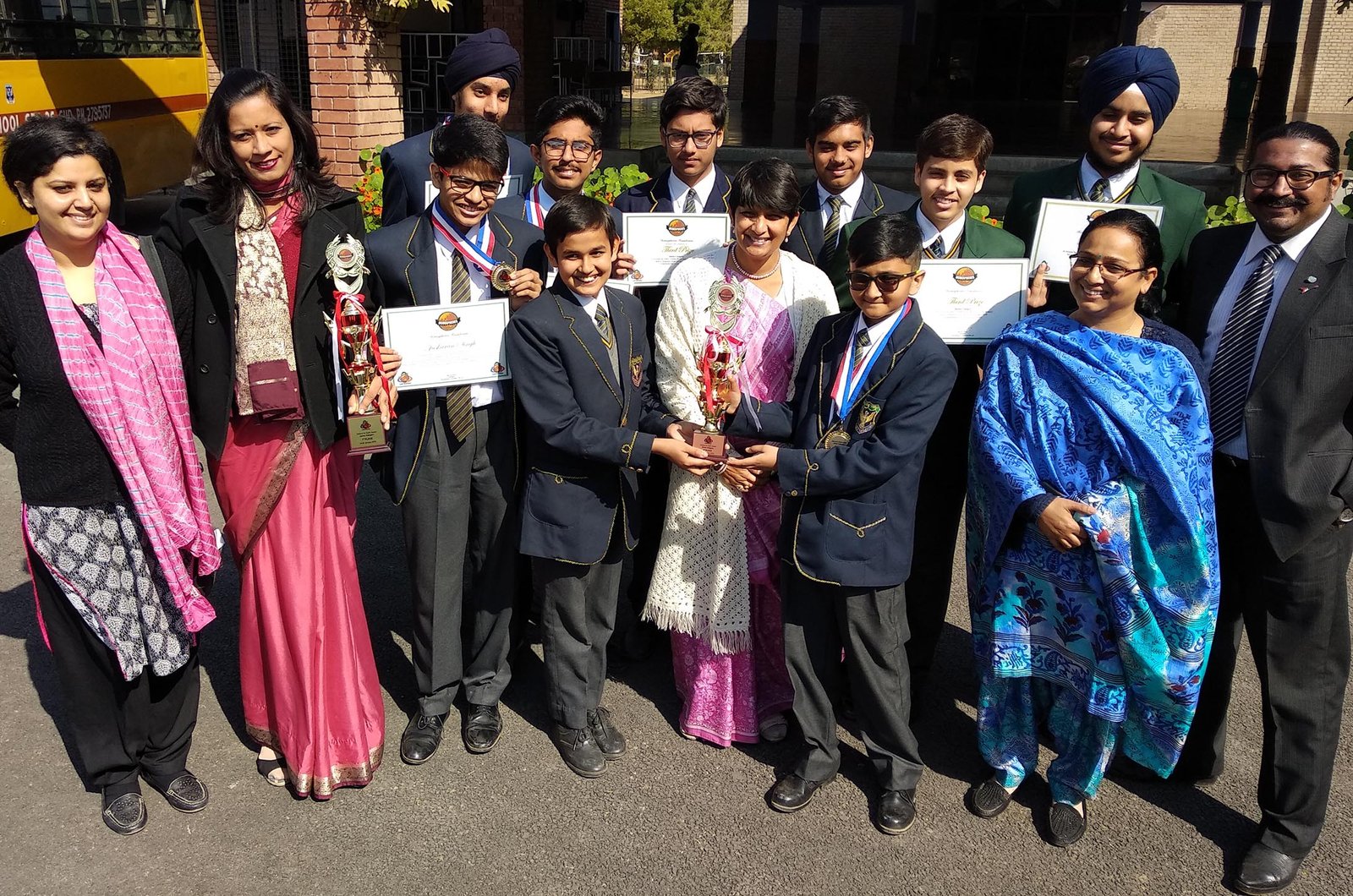 Photos By : Life In Chandigarh
Giving a brief presentation of their award-winning projects at the summit to invited media persons, in the presence of their guiding teachers and the school principal, the team members in the age group 12-15 years said both the projects were inspired by the idea of providing inexpensive bricks for constructing houses for the economically disadvantaged population. Students from the school are deeply involved with 300 odd friends from the economically disadvantaged sections as part of their social outreach programme.
Encouraged by the recognition of their efforts at the summit, held in Singapore from January 18 to 20, the members of the two teams have expressed their firm commitment to take their concepts to their logical conclusion by working hard to convert their thoughts into technically viable and low cost solutions for housing requirements of the people from economically disadvantaged sections of society. That, however, will have to wait till their final examinations are over by March-end.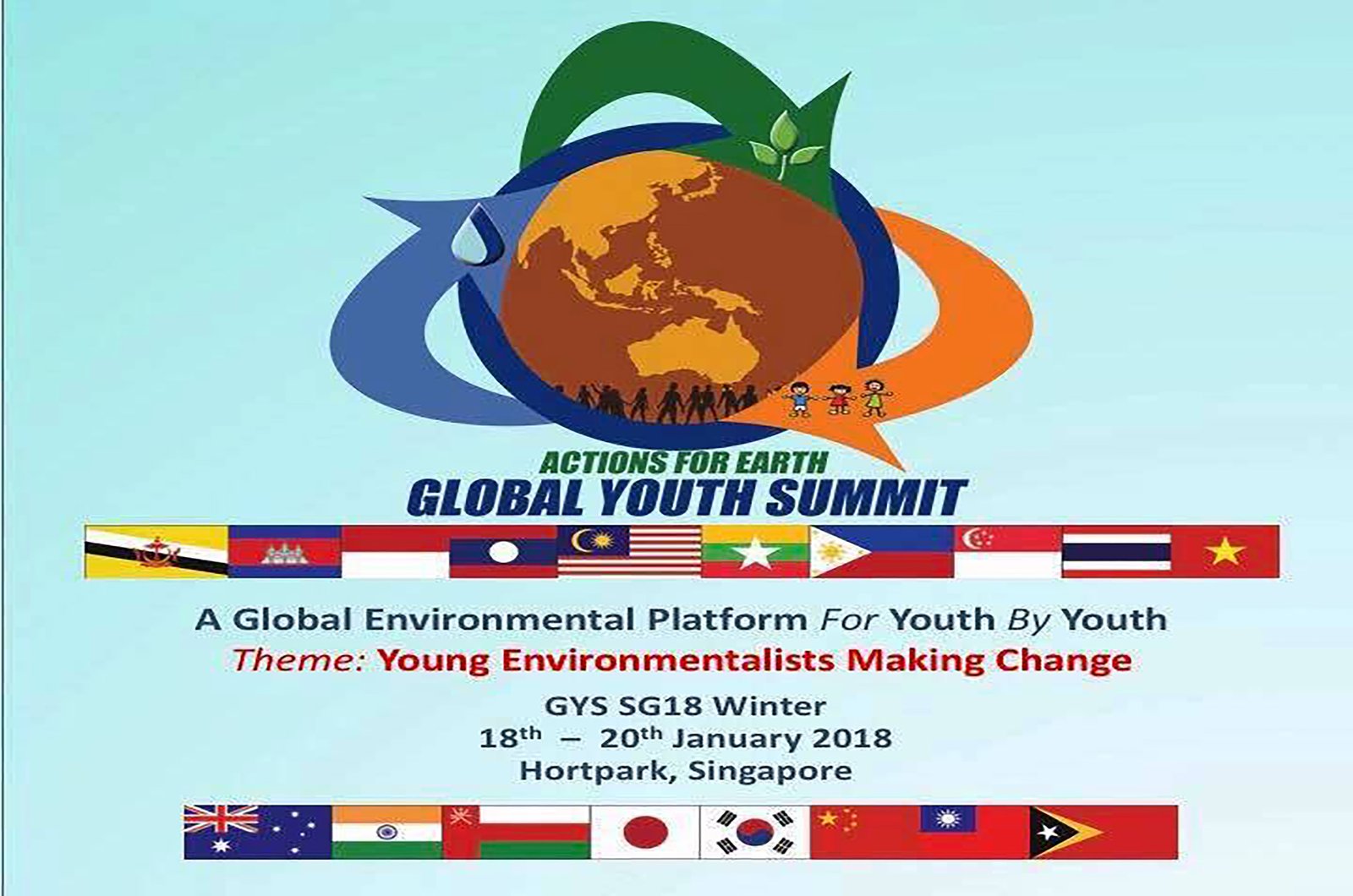 Principal Kavita Das and teacher guides and mentors Neeru Sood Abrol and Michaelangelo expressed confidence that the members of the two teams with support from other students, including the school's eco club, and old boys of the school, will prove their worth. The two teams have been invited again by the foundation to present their final products in the next World Youth Summit in 2019.
Hemispheres Foundation
The Singapore based Hemispheres Foundation, inspired by its passion for nature and community involvement, has been organising Nature conservation and Environmental education programmes for schools, engaging students on environmental issues and climate change since 2000. The Global Youth Summit, held twice a year – in winters and summers – was first held in 2014 which witnessed participation from 13 countries.
The summit is aimed at developing environmental leadership and activism among the youth. The participants, aged 12 to 21 years old, during the summit learn about successful sustainable initiatives in Singapore city-state, as well as other solutions they can implement back in their home countries. It also focuses on enabling the budding environmentalists to develop waste reduction solutions of their own.
The foundation feels that the world is facing serious problems with our natural environment and these problems need to be addressed now. Solving air and water pollution problems, as well as managing waste requires commitment, not only from our leaders, researchers and the industries, but also from the community.