Interacting with lifeinchandigarh.com on Friday, Reekrit, showed us the 3D printers and some of the Pokemon characters students of the senior school had made using special plastic wire rolls. "The students make 3D designs on a computer using special softwares. These are transferred to a chip which is slotted in a 3D printer, to which the plastic wire roll is also fed. The printer makes real life characters or models as the case may be, using the plastic wire in molten form with the help of an inbuilt heating device."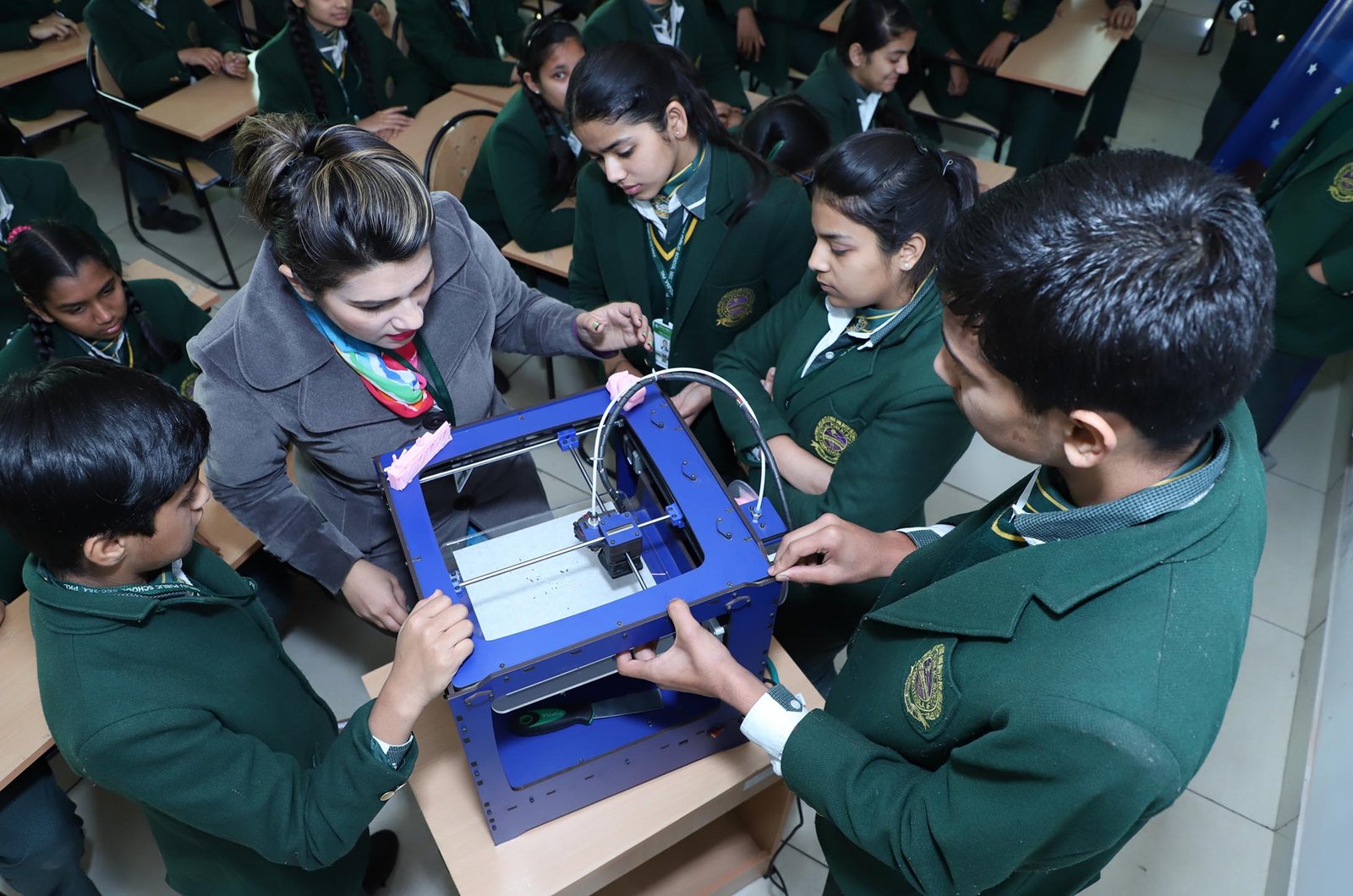 Curious Satluj Public students take turns to understand the features of one of the 3D printers in the school lab.
Photos By : Life in Chandigarh
According to Reekrit, Satluj Public was the first school in the region to start EduCom smart classes as early as in 2001-02. "The new initiatives are in-sync with the Satluj ethos of being at the forefront of educational innovation. The 3D lab, and the other labs to follow, will become new technology play fields where NCERT topics will be taught to students as a part of a developed progressive curriculum. These initiatives will change the way teachers teach and students learn, and will further enhance the learning outcomes. We are also training students to be thought-leaders of tomorrow."
For the school's transformational approach, it had been recognised as one of the most innovative schools in the country. "The prestigious Fortune magazine has also ranked us among the Future 50 schools of the country," Reekrit informed.
"We have a full fledged innovations team, which is tasked with keeping tabs on all futuristic technologies and practices emerging at the global level and passing that on to the teachers and the students in a structured manner. True to our motto 'Global Vision Is Our Tradition', our global connect is very strong, and it helps our students become global citizens, armed with skill sets ahead of the times. Before they pass out they are ready for the real world both at the personal and professional level," he maintained.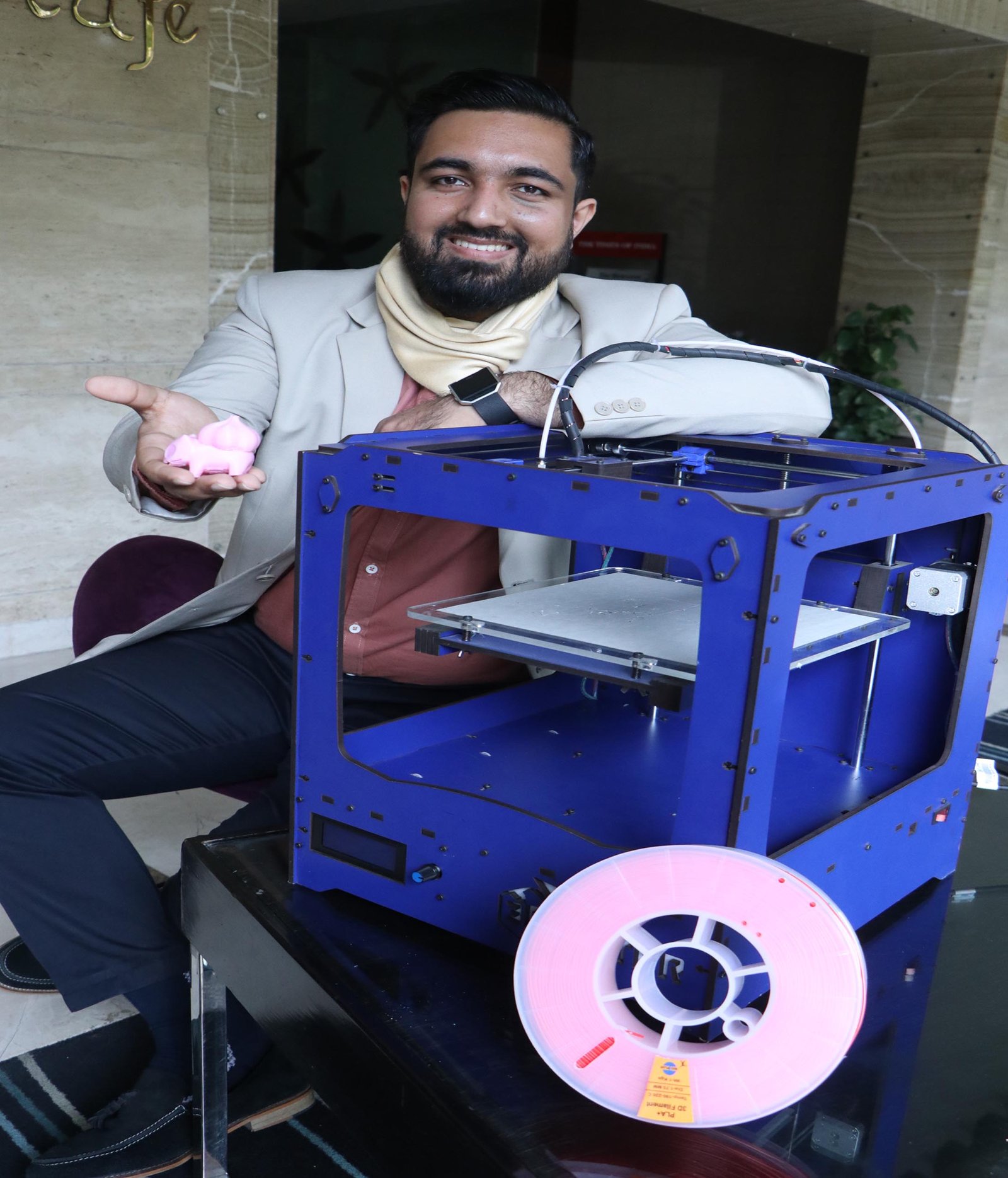 Dean of the school Reekrit Serai explaining the working of the 3D printer.
Besides keeping the students abreast with the latest technological developments, the school's focus on sports is equally strong. "We have very strong cricket and football teams which excel in all tournaments. Besides being the education partner of Minerva Punjab FC, the school is closely engaged with the world's best football and basketball clubs – Arsenal and NBA – to maintain high stands in these games in the school," Reekrit added.
The future of education is here, a well-rounded approach to education …. An inspiring story, indeed !!