In pursuance of Prime Minister Narendra Modi's vision of making India a cashless society, city-based Pumpkart.com, a start-up selling water pumps (B2B segment) online, has announced the launch of its mobile App that empowers retailers, industries and institutions to order and pay for pumps electronically.
Keeping in mind the demonetisation and a world going cashless, Pumpkart has introduced some more payment options in collaboration with Paytm, where users can pay directly from their wallet or on delivery with the help of Paytm's new mobile app PoS service. To make business much easier and successful, Pumpkart has also announced payment options such as cheque, NEFT/RTGS, etc. "To coincide with the launch we are offering a 30-day credit service to all B2B buyers. The user can pay for the purchased material anytime within 30 days after the purchase.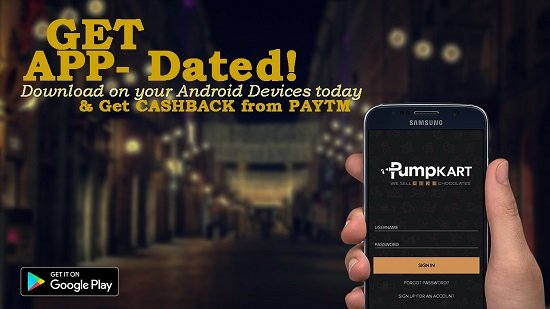 Photo By: Life in Chandigarh
The company is currently focusing on expansion in the northern region through its app, primarily in Chandigarh, Punjab and Himachal Pradesh. It has an expected forecast of getting associated with 10,000 retailers in this region by end of this FY," says KS Bhatia, founder and CEO, Pumpkart.com.
Categorized into three user bases -- retailers, industries and institutions, the app is very user friendly. The retailers simply need to sign up and upload the relevant documents and get access to thousands of pumps at a single place. The users can buy pumps from different categories, browse through product details for every pump and once the pump is selected, the user can get it delivered to any address they want. But what if you don't know which pump suits your requirements? The app resolves this problem too. It offers a very simple yet smart feature which is called the 'Select Your Pump'. One needs to just fill in his or her requirements and a suitable match is suggested by the app.