Three different solutions targeted at different segments - Nukkad Shops Elite (for super markets), Nukkad Shops Pro (for segment B retailers) and Nukkad Shops Aspire (for segment C retailers) – enable large, medium and small retailers to manage every aspect of their business, including quick billing, inventory management, customer engagement, purchase management, sales management, remote access to store, online sales and delivery, and GST ready accounting.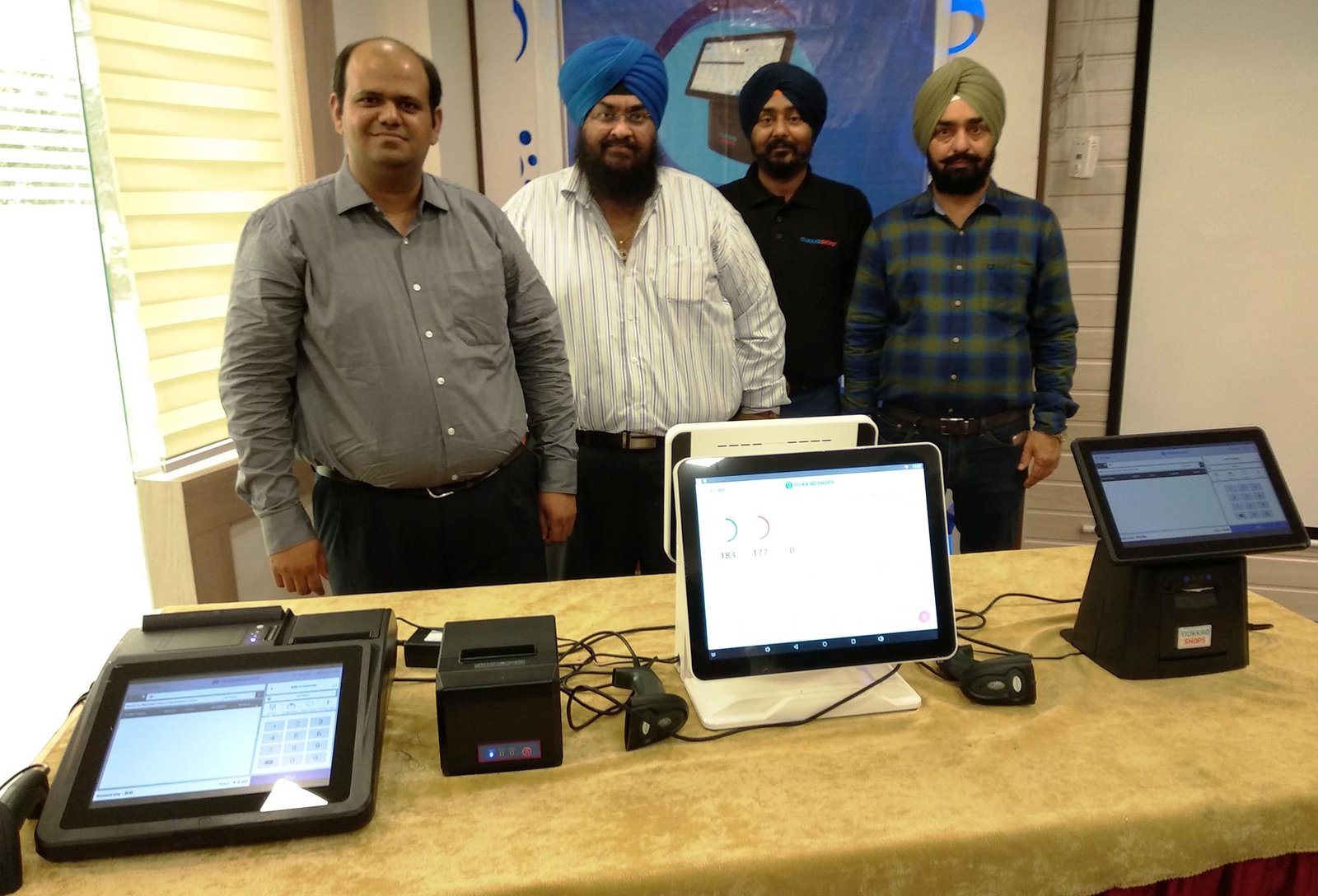 Photo By : Life In Chandigarh
In Chandigarh to launch the latest product Nukkad Shops Aspire, targeted at the medium and small retail segment with low inventory, and announce stockists for Punjab, Haryana, Chandigarh, Himachal Pradesh and Jammu & Kashmir, one of the founders of the company and its CEO, Varanasi-born Vivek Shukla, said all Nukkad Shops products are easy to use android-based cloud-connected systems.
"They enable a retailer, for example, to create a profile of each customer, his average basket size, customise promotional campaigns, manage bonus points, etc. Using an app, the customer can place online orders of daily use items, get them delivered at their doorstep and keep an e-bill in case of exchange or return. The retailer can also keep an account of credit, if any, given to a customer and also send reminders via SMS," he added.
"The first system Nukkad Shops Aspire, targeted at super markets, was commercially launched in 2017 and since then, starting from Hyderabad, we have been able to bring on board 2200 retailers in Vishakhapatnam, Vijayawada, Bangalore, Mumbai and Delhi. The target it to raise this figure to 5,000 by the end of the current financial year and to 1,00,000 by the end of 2022. This is a conservative target, though we are confident of doing much better considering that there are more than 1.5 crore retail stores in the country and we estimate that 15 percent of these are ready for our solutions," Vivek informed.
He further shared : "we have launched a pilot project involving 500 stores in Hyderabad for bulk purchases from suppliers at better negotiated prices. So, if we are currently getting a 10 percent margin from the suppliers, we are negotiating for an additional 2 percent. Once successful, this project will be replicated across the country."
Vivek said the company was also aggressively making efforts to raise the strength if its channel partners from 70-plus, as at present, to 200 by the end of the year. Also, currently 70 percent of the retailers on board are based in cities, with the remaining 30 percent in Tier-II & III towns, which the company is conscientiously trying to change to 50:50 ratio by the end of the year, he added.
The POS machines with printers are prized at Rs 45,000, Rs. 35,000 and Rs 23,000 respectively, with customised software subscription extra.
For Queries, Ring : 8146322069