Don't despair. "Fast & Fixed", a new dental treatment concept, promises to provide you a fully functional set of new fixed teeth, all in a day! Imagine - removal of failing teeth, placement of dental implants and immediate attachment of a fixed bridge, all in one day! You can eat immediately after surgery and participate in social life, as usual.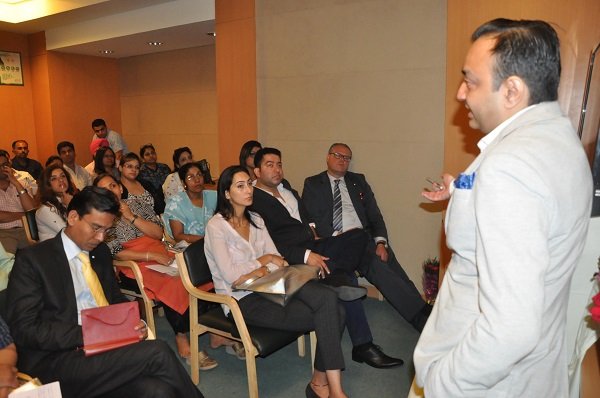 PHOTOS BY: LIFE IN CHANDIGARH
Max Hospital, Mohali on Tuesday, claimed to have introduced the facility for the first time in the region North of National Capital Region (NCR).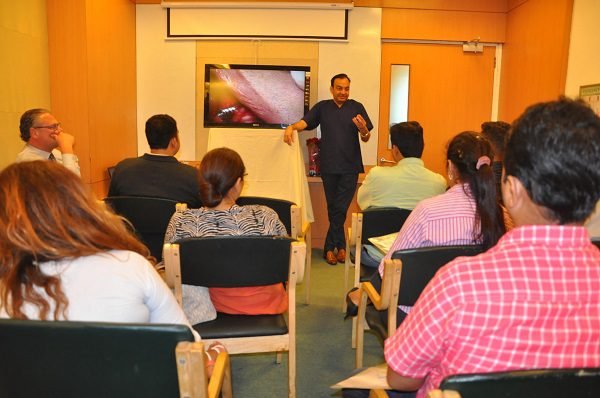 The Department of Dentistry of the hospital also held a workshop to showcase the latest "paradigm-changing dental treatment protocol". Well known implantologist Dr. Praful Bali performed a live surgery at the Dental OPD which was beamed real time for workshop delegates. Dr Bali is Director of Centre of Advanced Dental Education (CADE) & International Centre of Excellence in Dentistry (ICED). He is also Fellow of International College of Oral Implantologists (ICOI, USA).
Dr Gaurav Malik, Director, Dentistry, Max Hospital, explained, "Patients with considerably 'damaged residual dentition' are fearful of traditional implants as they have to stay without teeth for at least 6 months. Added to this they are not willing to receive conventional dentures. 'Fast & Fixed' offers an answer to such patients. The reason: Without any complex surgery this protocol allows the implantological team to offer fixed restorations in form of an 'immediate fixed bridge'. What's more, this treatment offers a quick solution to patients who cannot do without functional & aesthetic restorations for long periods due to their positions in public life".

Dr Praful Bali added, "The patient is enabled to leave the hospital on the day of surgery with a fixed & appealing bridge. He or she can participate in social life again without any limitations and has instant aesthetic & cosmetic gratification along with function".

What exactly is 'Fast & Fixed'

The procedure uses dental implants to secure a full set of new teeth on a fixed bridge. The implants are placed in such a way that the bridge can be successfully secured even where the natural structures of the jaw have been eroded after years of wearing dentures. Traditional implants and crowns need
bone grafting, which can be avoided in this new technique.

In comparison to traditional implants, 'Fast & Fixed' is less invasive. On the day of surgery, the dentist places 4 or 6 dental implants and after a couple of hours, the new teeth are be fitted over the top.

Advantages over conventional dental implant tooth replacement.
• Fewer practice visits
• Short treatment time
• No complex surgery
• Avoidance of bone grafting
• No need to wear dentures
• Fixed cost