The man was Barun Aggarwal, CEO of Breathe Easy Consultants, independent custom solution providers and official partners in India of Switzerland-based IQAir, one of the biggest worldwide air quality technology companies.
Photos By : Life In Chandigarh
IQAir came to the rescue of the Hong Kong authorities during the outbreak of the SARS (severe acute respiratory syndrome) viral disease in 2003, equipping 150 hospitals and other health care facilities with purification systems to help contain the virus.
In 2008, it was called upon by the US Olympic Committee to create an ultra-clean-air environment for the US contingent in their rooms and indoor training areas to tackle the challenging air quality in Beijing during the Olympics hosted by the Chinese capital city.
With the uncontrolled spread of the newly discovered coronavirus in China, the company has once again been called upon to equip hospitals in the most affected Wuhan area with air purifiers to help treat patients infected with the virus.
Giving a presentation on hazards of air pollutants at a continuing dental education (CDE) programme, organised by Chandigarh branch of Indian Dental Association (IDA) along with International College of Dentists (ICD), Aggarwal said while we as a society have realised the havoc contaminated and polluted water can play with our body, and are hence installing water filtration systems without any hesitation, we are still largely closing our eyes to the short-term and long-term health hazards of breathing highly polluted air even indoors.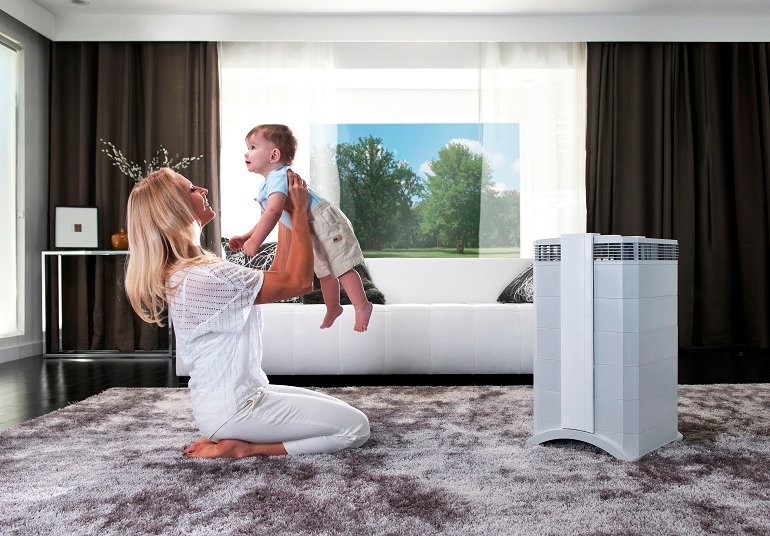 This despite the fact that compared to 2-4 litres of water consumed every day, a person daily breathes anything between 11,000-13,000 litres of air, thus exposing self to several times greater health hazards through air than water.
He said studies have conclusively proven that fine and ultrafine particulates (PM10, PM2.5), airborne bacteria, viruses and a wide range of gaseous chemical contaminants like carbon dioxide can in the short term cause allergic reactions, eye infections (conjunctivitis), irritation of nose and throat, bronchitis, pneumonia, headaches and nausea, breathing difficulties, skin reactions (eczema) and asthma attacks.
Among the long-term health hazards of air pollution are chronic respiratory diseases, lung cancer, heart disease, damage to the brain and nerves and damage to internal organs (e.g. liver & kidney), he shared.
Why Do We Breathe Easier in Europe?
Reiterating that the quality of air we breathe is of utmost importance for our well-being, he said the less allergens, microorganisms and chemical pollutants we breathe, the lesser the chance of falling ill. "Why is that frequent Indian fliers feel the change in the air as soon as they land in airports in US and Europe, or Dubai for that matter. It is because of the high air quality at these places that health issues like cough, cold, congestion and migraine tend to vanish on landing at these places.
Despite the high air quality index, the business of indoor air purification in these countries is very high because the people are much more aware of health hazards of air pollutants than we Indians, he added.
Claiming that IQAir offers the most advanced air cleaning solutions for indoor air pollution in homes, in cars, in educational institutions, corporate offices, hospitals and hi-tech laboratories, etc along with high quality individual face masks and testing machines, he said the high efficiency of the products is guaranteed.
Aggarwal informed that though the IQAir air purification products and solutions are priced much higher than other common products available in the market, there is no comparison of IQAir products in quality, which is value for money. Giving an example, he said the IQAir HealthPro 250 systems installed during the SARS outbreaks in 2003 are still in stable operation even after 16 years.
Aggarwal's Own Bitter Experience
Later relating his personal bitter experiences with air pollution in India, which subsequently led him to enter this business, Aggarwal told LifeInChandigarh.com that after living in the US when he returned to India, both his small children developed breathing problems. He took a yearlong sabbatical and went to Yamnotri where the clear blue sky, in stark comparison to the perpetual grey sky over Delhi, left a lasting impression on his mind.
On his return to Delhi, he tried to persuade his father-in-law, the famous Kamal Meattle, whose Paharpur Business Centre (PBC) building in Delhi was rated one of the 'Healthiest Office Building in Delhi' by the government with a 'living' air filtration system of over 1200 indoor plants, to do something by which people could breathe fresh and clean air, but the latter motivated Aggarwal to go for it. Thus, the portable solutions business was born.
In 2013, Barun Aggarwal launched Breathe Easy Consultants Pvt Ltd. "For eight months we had zero sales because of complete lack of motivation among Indians towards installing air purification devices to enable them to breathe clean air. However, the conversation began to change in 2014-15 when New Delhi began to figure on top of the list of most polluted cities in the world and health concerns were raised over US President Barak Obama's official visit," he shared.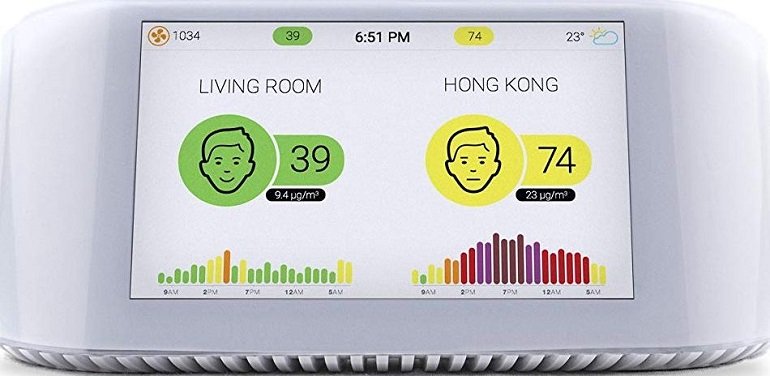 Today Beathe Easy is a busy company, executing air purification projects for American Embassy School, The British School and German School in New Delhi and DSB International School in Mumbai. It is also providing air purification consultancy at concept stage for buildings of large corporations like Infosys and Wipro, as also providing monitoring and maintenance services.
The company has a 50 odd strong team located in New Delhi, Gurugram, Mumbai and Chandigarh. Currently its business is estimated to be in the region of Rs 25 crore, but Aggarwal is confident that it is poised to touch Rs 100 crore in the next three years and Rs 500 crore in 8-10 years, riding on the wave of awareness among Indians, especially from the upper strata of society.
Aggarwal has also launched a Facebook group called 'On Air With Barun' wherein he posts a series of videos to increase public awareness about air pollution.
https://www.facebook.com/groups/OnAirwithBarun/
LifeInChandigarh.com by APR Media House is an enjoyable digital reading startup, which keeps you abreast of the latest meaningful happenings of interest to large sections of folks in Chandigarh tricity, and expats from the region. It has been promoted by a public spirited senior journalist and media consultant with a view to encourage good quality and healthy journalism, a dire need of the times.
To keep in touch, drop an email or call :
kochhar.apr@gmail.com
9815617676