Still at a nascent stage, the dishwasher category is already selling 1,00,000 units annually in the Indian market and this is expected to grow further at a fast clip in the coming five years to top Rs 667 crore in sales by financial year 2026. Godrej Appliances has targeted to claim 15% of this market share by the end of the current financial year.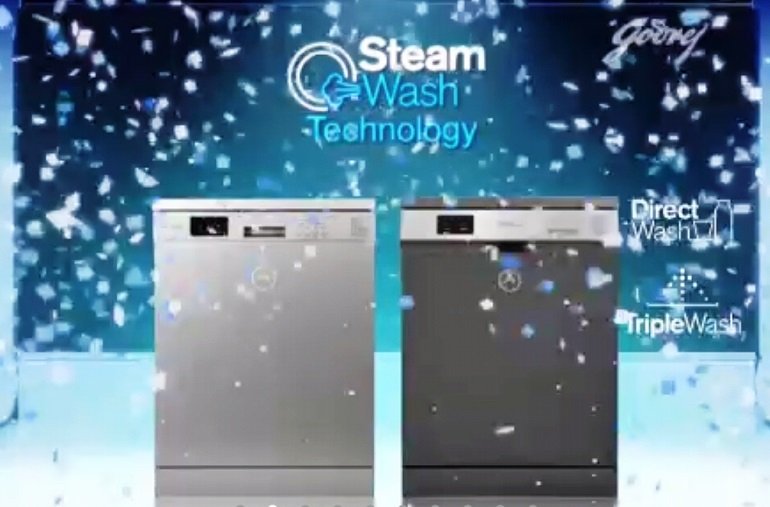 Photos Provided By : Godrej Appliances
Godrej Appliances had entered the market with the new Godrej Eon dishwashers for online sale in select cities exclusively on Amazon in October 2020 and seeing the encouraging response, the new range is now being offered pan India in offline stores as well.
Commenting on the launch, Kamal Nandi, Business Head and Executive Vice President – Godrej Appliances claimed in a virtual press meet, "The new Godrej Eon dishwasher range, powered by steam wash, anti-germ UV-Ion technology, smart wash technology and direct and triple wash functions, as well as turbo drying, delivers deep and hygienic cleaning, perfect for Indian kitchens and Indian cooking."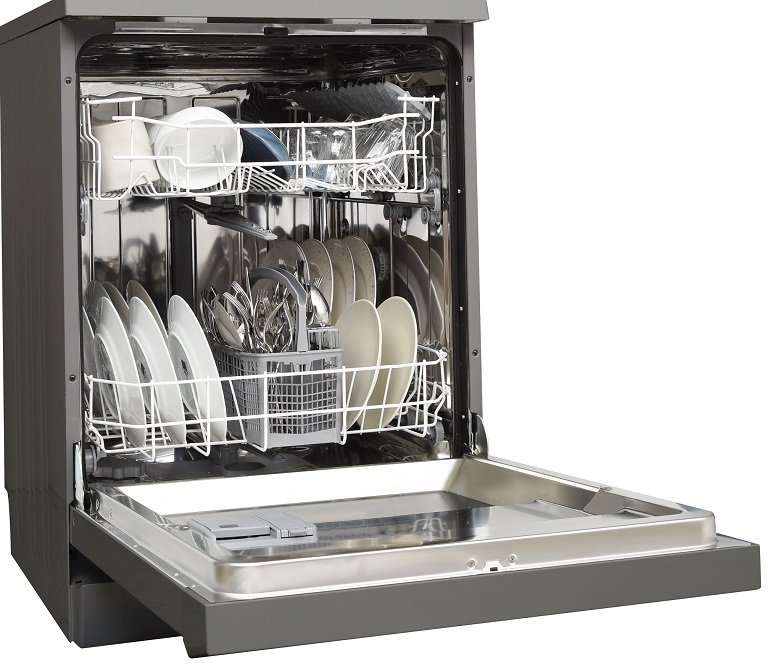 With 12 and 13 place settings to wash up to 91 utensils and cutlery at a go, including large pressure cookers, kadhais, pans, tawas and all the typical Indian cooking utensils, the new dishwasher range is also suited for expensive dinner sets and delicate cups and glasses. It can also wash Teflon™ non-stick cookware, ceramic, melamine, silicon and plastic ware which is marked dishwasher safe, he added.
Powered by "efficient BLDC inverter technology", Godrej Eon dishwashers are claimed to have the highest A+++ energy rating as per European standards for low energy consumption, better cleaning and drying performance, while saving water and time.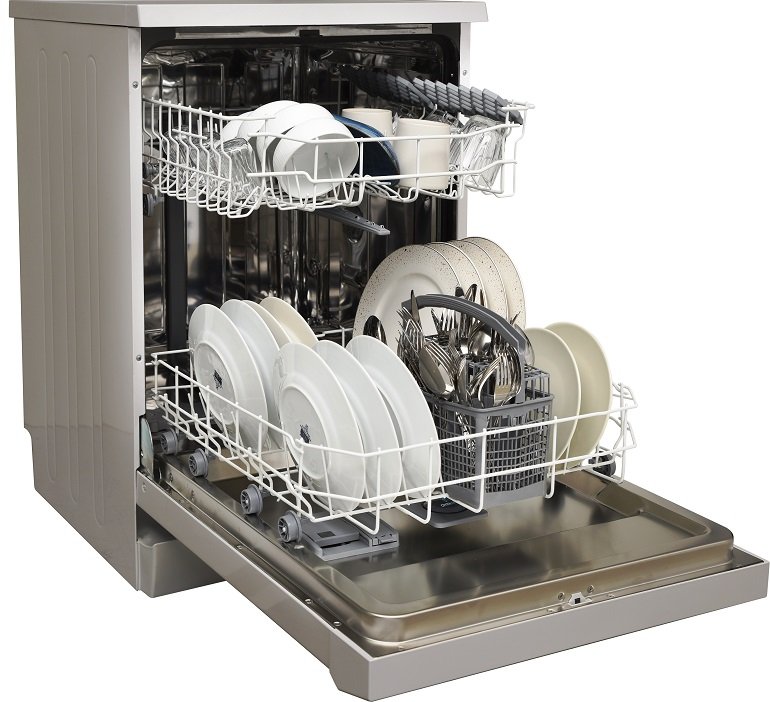 With a stainless-steel interior door and tub that ensures higher durability, Godrej Eon dishwashers come with a 2-year comprehensive warranty. Available in three variants, the new Godrej Eon dishwashers start from MRP of INR 37900 + taxes. The company is offering attractive finance schemes to give a push to sales in its quest to meet its target of selling 15,000 units by the end of the current financial year.
Rajinder Koul, Product Group Head – Dishwashers, Godrej Appliances, added, "Contrary to the popular belief that dishwashers consume a lot of water, all Godrej Dishwashers have Eco mode which saves energy and uses as low as 9 litres of water per wash cycle. It is suitable for Indian cooking style by being effective against grease and masala stains."
So far a large chunk of the dishwasher sales have been confined to metro cities like Chennai, Hyderabad, Bangalore, Mumbai and Delhi, but with more and more people realising the comfort and convenience of using the appliance, its sales are likely to pick up in tier 2 and 3 cities as well, he informed.
Main features
Steam wash

technology is tough on stubborn food stains while being gentle on the dishes – making it ideal for Indian cooking, which often leads to sticky grease and stubborn food residue.
The unique UV Technology eliminates the bacteria and disinfects the dishes and the built-in ionizer removes odour using negative ions.
Smart Wash technology

provides special turbidity sensors that detect the amount of particle matter in water and adjust the washing cycle parameters (temperature, duration, amount of water) accordingly, for an optimal wash every time. The machines can be adjusted for softness or hardness of water.
Direct Wash Function

washes glasses/ feeding bottles, etc. having a narrow opening more effectively, while the Triple Wash Function activates 2 extra sprays at the back of the machine for hard soiled pans, cookers, etc.
Special Turbo Drying Technology

activates a fan for powerful air circulation to draw out steam from the dishwasher and deliver efficient drying of the utensils. Coupled with the Intensive 65°C wash programme for heavily soiled greased dishes, consumers don't need to spend time wiping dishes or waiting for them to dry anymore and can indulge in the joy of taking out hot - dry and sparkling dishes from the dishwasher.
Auto Door Open feature

automatically

opens the door slightly during drying, reducing the energy required to dry the dishes significantly thereby making the drying process more efficient.
Powered by efficient BLDC inverter technology, Godrej Eon Dishwasher has the highest A+++ Energy Rating as per European Standards for low energy consumption, better cleaning & drying performance, while saving water and time.
LifeInChandigarh.com by APR Media House is an enjoyable digital reading startup, which keeps you abreast of the latest meaningful happenings of interest to large sections of folks in Chandigarh tricity, and expats from the region. It has been promoted by a public spirited senior journalist and media consultant with a view to encourage good quality and healthy journalism, a dire need of the times.
To keep in touch, drop an email or call :
kochhar.apr@gmail.com