Facing one onslaught after the other—first from online shopping giants such as Amazon and Snapdeal, and a cash crunch following demonetisation—the traders of the city decided to swim with the tide instead of against it.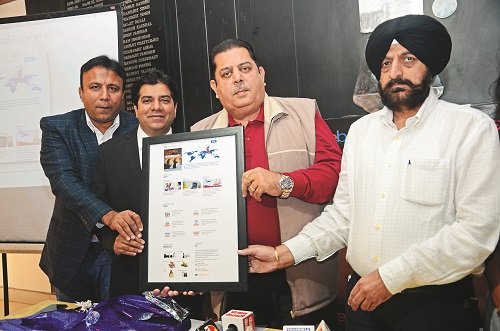 Photo By: TS Bedi
They decided to bite the bullet by joining hands with one of the online shopping portals that not so long ago they considered their avowed adversaries. They have signed a partnership deal with worldwide shopping giant eBay, under which a dedicated page has been created on the eBay site ebay.in for the Chandigarh Beopar Mandal (CBM) to give their business exposure to eBay's 164 million buyers worldwide.
Announcing the partnership, CBM president Anil Vohra, its chairman Chiranjiv Singh, and eBay's director retail exports Navin Mistry said some 30,000 traders from Chandigarh stand to benefit. "We were in talks with eBay for 7-to-8 months and finally we got the best deal," they revealed. While eBay's Mistry refused to divulge details of the deal, Vohra did say that the commission eBay would charge them would be less than their normal cut. Vohra and Chiranjiv said: "Exchange will be much more convenient because the sellers are local." Mistry said: "We will equip the sellers with the skill-sets for online business.