Launching the new refrigerator ranges - Godrej Edge Rio and Godrej Edge Neo - and semi-automatic washing machine range Godrej Edge Ultima in a virtual press conference on Friday, Kamal Nandi, Business Head and Executive Vice President, Godrej Appliances, and his team mates said they were bullish that the new models being ideally suited to changed requirements of post pandemic consumers will receive an overwhelming response from the market.
"After a washout of sales in April, and an average 30-35% of sales across all segments in May in comparison to corresponding period last year, there has been a very encouraging response for cooling products from the consumers in June. Till 25th June we have already logged 95% sales in refrigerators as compared to the corresponding period last year, thanks to the heat wave in the North, and we are confident that the trend will continue and we might end June with sales 20-25% higher than last year's corresponding sales," Kamal Nandi and Sanjeev Jain, National Sales Head of the company, shared with media persons.
The company made full use of these last three-and-a-half months of lockdown to upgrade features and technologies best suited to the changed environment post the pandemic in its products and become a front runner in creating a unique digital selling experience for its 5,000-plus business partners and customers.
"We have been successfully in quickly creating a comprehensive platform to enable our network of trade partners to reach customers digitally. We have been breaking barriers across all fronts – from product cataloging and showcasing, multiple cashless online payment facilities and digital financing to initiation of video-assisted remote selling initiative. By exploring alternative ways to communicate and engage, we were able to offer fantastic opportunities to our trade partners and they are very excited about it," Jain informed.
The company has plans to keep launching new range of products across all existing segments in its portfolio and also foray into new segments, the demand for which has been kicked up owning to the fact that households are increasingly indulging in daily chores themselves for which earlier they were dependent completely on outside help. However, for the time being the company is keeping its cards close to its chest.
Admitting that the current dangerous standoff between India and China on the borders, and the resultant national sentiment against Chinese goods, has thrown up an ocean of opportunities for indigenous brands like Godrej, which manufacture 90-95% of their appliances indigenously, he however felt that it will take at least two years of concerted efforts to create an ecosystem within the country for manufacture of key components, which are still being imported from China.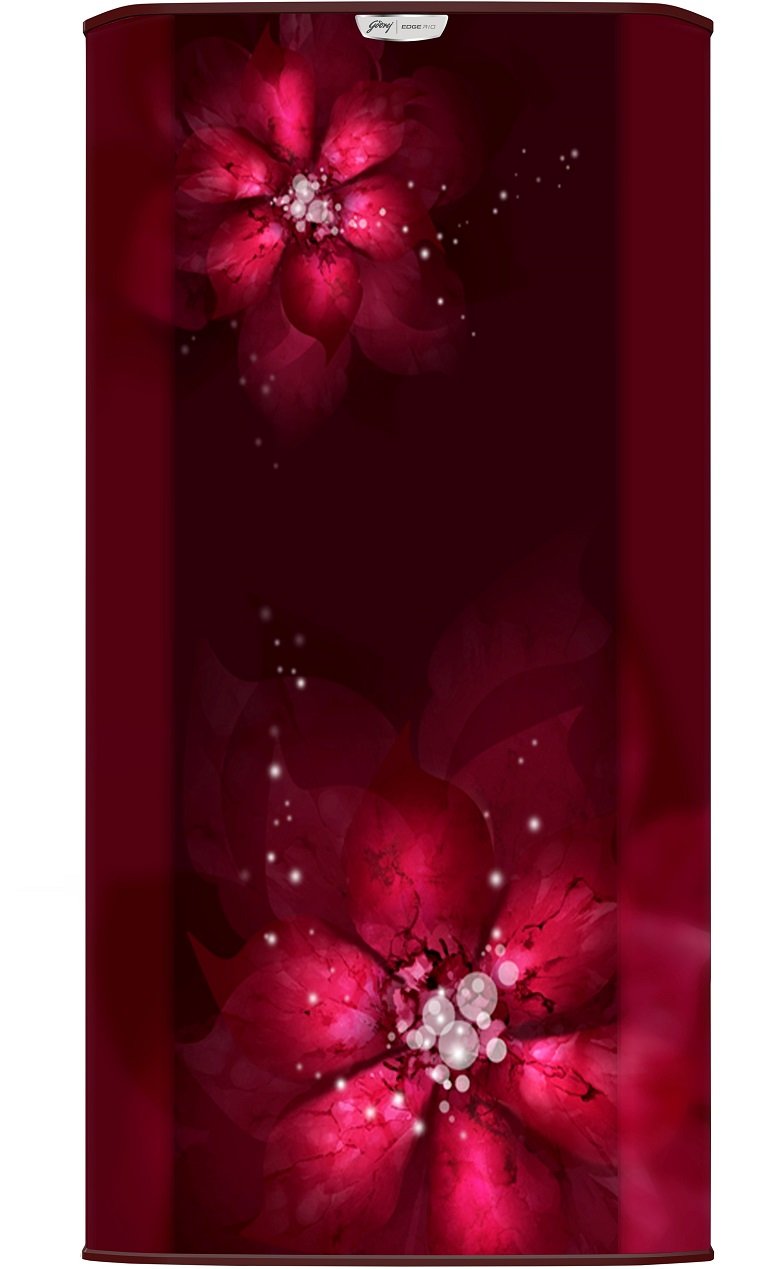 Godrej Edge Rio & Edge Neo
According to Anup Bhargava, Product Group Head – Refrigerators, Godrej Edge Rio and Edge Neo have been designed to cater to the underlying need for more storage for the discerning Indian consumers. These are the tallest refrigerators in the 192 litres single door category, standing at 1192 mm, with maximum space utilisation. It offers the largest freezer in the category of 16.3 litres capacity, and the largest bottle space of 13.5 litres, making it a perfect companion for the harsh summers. It also comes with a large vegetable tray of 16.4 litres which gives consumers enough space to store all veggies and also keeps them farm fresh for longer.
The 5-star rating as per the 2020 energy rating norms, coupled with the advantages of the advanced inverter technology, makes Godrej Edge Rio and Edge Neo refrigerators highly energy-efficient and power-saving. With the PUF thickness of 54 mm, the refrigerator models provide best-in-class cooling retention, even during power cuts.
The refrigerators are equipped with 'turbo cooling technology' that ensures up to 20% faster ice making and bootle cooling. Its gygiene+ inverter technology' ensures no defrost water spillage, convenient cleaning and no germ and insect breeding. In line with Godrej's commitment to environment and sustainability, the refrigerator uses the most eco-friendly refrigerant, R600a, with zero ozone depletion potential and thus helps in reducing its carbon footprint.
With a curved door design, alluring transparent interiors and an array of attractive and fresh floral facial/pre-coats, the refrigerators are a treat. Available in 192L capacity with 5-star, 4-star, 3-star and 2-star variants, the new Godrej Edge Rio and Edge Neo refrigerators are priced starting INR 14,000. A 5-star rated variant comes for INR 20,500.
The 190-195 litres capacity segment is 50% of the single door refrigerators, which in turn forms 77% of the refrigerator industry.
Godrej Edge Ultima
Ashish Sasidharan, Product Group Head – Washing Machine, says Godrej Edge Ultima ushers in new-age high performing semi-automatic washing machines, with mesmerizing looks thanks to its borderless design, generally associated with fully automatic machines. The 5 Star rated washing machine optimizes electricity consumption and provides higher savings.
Redefining the concept of cleaning, the range of Godrej Edge Ultima semi-automatic washing machines are designed to deliver a thorough and better wash with the 460W Power Max Motor, making it easy to wash heavy laundry as well as everyday clothes, while its 1440 RPM Spin Motor ensures faster drying, making it a must-have for your homes, especially during monsoons.
A superior wash experience is assured with many distinct useful features built into these machines.
·· Unique Active Soak feature to create turbulence in the drum during soak time, which helps in loosening tough stains.
· Spin Shower program to rinse clothes with a rainfall mechanism for better detergent removal
· Tri-Roto Scrub Pulsator that combines 3 ridges and 3 mini-pulsators to generate turbulence and scrubbing for a better wash every time.
· In-built Cartridge Lint Filter that collects lint, fluff, and particles even at low water levels, so that clothes come out clean and fresh after every wash.
· Soft-shut lid of Edge Ultima lifts and shuts gently to prevent any injury to the user.
The Edge Ultima keeps you worry-free with a 5-year warranty on wash motor, and a 2-year warranty on the entire washing machine.
Godrej Edge Ultima is available in 3 colours - Crystal Red, Crystal Black and Crystal Blue - in 8 kg and 8.5 kg variants. The washing machines are priced at Rs. 16,400 onwards.
Currently, the 8-8.5 kg washing machine variant contributes to 23% of the semi-automatic washing machine segment and this segment is growing at the rate of 11% for the industry. Godrej Appliances is the largest player in this segment in the country.
Surprisingly, of all the Indian households, 70% own television sets, 33% have refrigerators and only 13% have washing machines.
LifeInChandigarh.com by APR Media House is an enjoyable digital reading startup, which keeps you abreast of the latest meaningful happenings of interest to large sections of folks in Chandigarh tricity, and expats from the region. It has been promoted by a public spirited senior journalist and media consultant with a view to encourage good quality and healthy journalism, a dire need of the times.
To keep in touch, drop an email or call :
kochhar.apr@gmail.com
9815617676