Making the announcement in a virtual media conference recently, Kamal Nandi, Business Head & Executive Vice President, Godrej Appliances, a business unit of Godrej & Boyce, shared that these advanced medical freezers can preserve live-saving medical supplies, including critical vaccines requiring precise and constant temperatures as low as up to minus-80°C, and will help boost both Indian and global medical cold chains.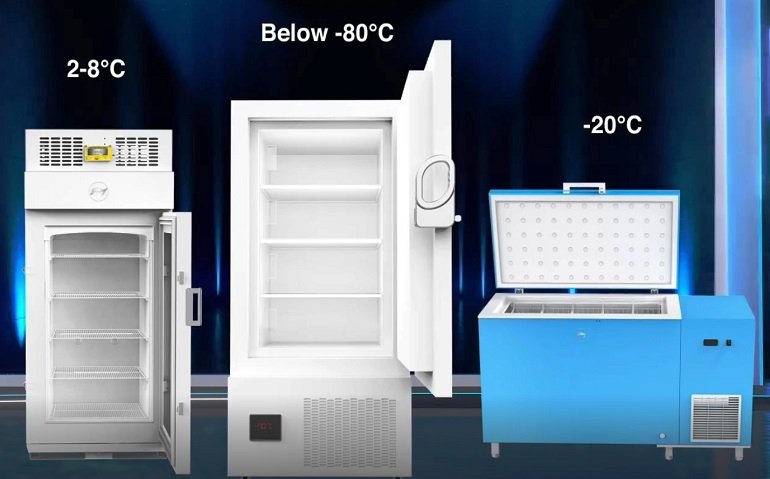 Photos By : Life In Chandigarh
He explained that these ultra-low temperature freezers come with a back-up system, like liquid CO2 or liquid NO2, to ensure safety of stock stored by maintaining a stable temperature for over 48 hours in case of a power outage or an unlikely system failure.
Godrej & Boyce is currently exporting medical grade freezers to 36 countries in Asia, Africa and Latin America.
Kamal Nandi
Nandi said Godrej Appliances has deployed vaccine refrigerators, which maintain a precise temperature of 2 to 8 degrees Celsius to store the highly temperature sensitive CoviShield and Covaxin vaccines being administered in India, as part of the national tender it won in October 2020. Medical freezers which maintain minus-20 degrees Celsius are also being deployed for diluents used while administering vaccines and ice packs needed for the last mile delivery in the Covid-19 vaccination drive in the interiors of the country.
He informed that there are two major challenges faced by the healthcare sector specific to the world's largest Covid-19 vaccination programme. One is, maintaining temperature stability in cooling devices, because of the highly instable power supply in interiors of the country. And two, the technology being used for storage of vaccines cannot maintain precise narrow temperature band, because of which the storage reaches freezing point of the vaccine, and it freezes, leading to massive avoidable wastages. Available statistics indicate wastages as high as 60-70% in the country, he added.
Nandi shared that the company during the last 5-6 years has been further developing its portfolio of medical refrigeration equipments and today what had been developed is WHO certified for quality and performance.
Giving details of the Rs 95 crore national tender won by Godrej Appliances in October 2020 for supplying 12,000 units of medical grade freezing equipments for deployment across the country, he said out of this 9,000 were refrigerators and 3,000 chest freezers. More than 2500 refrigerators and 500 chest freezers had already been installed in healthcare centres in various states, he added.
Apart from this the company had also received orders worth another Rs 55 crore to supply these equipments to international and state bodies.
All orders are expected to be delivered and installed at designated locations by the end of March this year.
Nandi said this past one year Godrej Appliances had also concentrated on augmenting its manufacturing capacities. The annual capacity of medical grade equipments has been enhanced from 10,000 units to 35,000 units and work is afoot to enhance capacities for manufacturing ultra low temperature freezers from 10,000 units per annum to 30,000 units anticipating a surge in demand from the international markets.
Simultaneously, the process of training the staff to handle these equipments and trouble-shooting is also in full swing with 600 personnel already trained. The entire exercise is scheduled to the completed by March-end.
The company claims to be geared to promptly service these equipments as well. The entire nationwide servicing network of Godrej Appliances, comprising 680-plus service centres and 5,000-plus technicians, is on standby to handle any service issue anywhere in the country within 48 hours.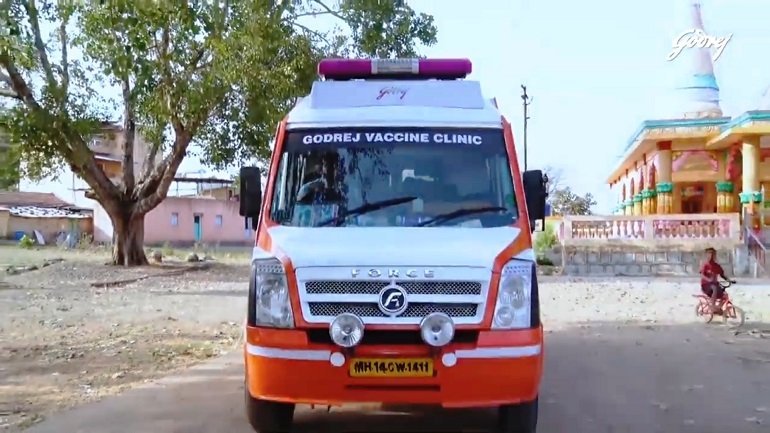 Godrej Appliances is also exploring other ways to assist in the next phase of vaccine deployment till the last mile. It has successfully piloted a mobile clinic in rural Maharashtra, running an ambulance equipped with a vaccine refrigerator, without connecting it to a power source for three days. The temperature was monitored every 2 hours and met the required temperature norms. As India accelerates the pace of vaccinations, more agile remote deployment may hold the key to success, the company feels.
The concept is not new for the company. It has in the past executed a similar programme called 'Boat Clinics' in Assam under which such freezers were transported by boat from island to island in the north-eastern state.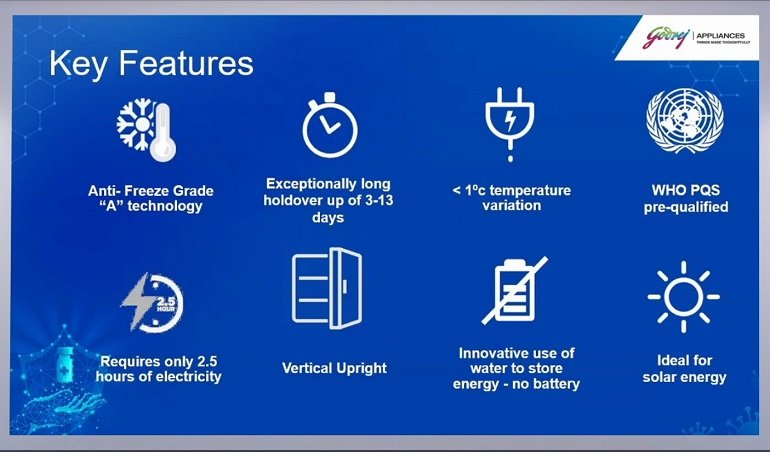 Answering a query, Nandi said though currently the market for the medical grade freezers is of the order of Rs 2000-2500 crore in the country, it is expected to grow at a fair clip in the coming years because of its use finding a place in many emerging fields. Currently this business accounted for just 5% of the company's total revenues and it is estimated to grow by 30-40% during the current financial year to increase its contribution to the company's total revenues to 7-8%, he added.
Earlier, in his address Jamshyd Godrej, CMD, Godrej & Boyce Manufacturing Co. Ltd., said beyond the context of the Covid-19 vaccines, there is a growing need for precise temperature controlled freezing solutions for several critical applications in vaccine administration centres, blood banks, organ storage banks, sperm banks, stem cell banks, eye banks, pharma cold chains and their testing labs, etc. All these applications need precise cooling in their day to day operations.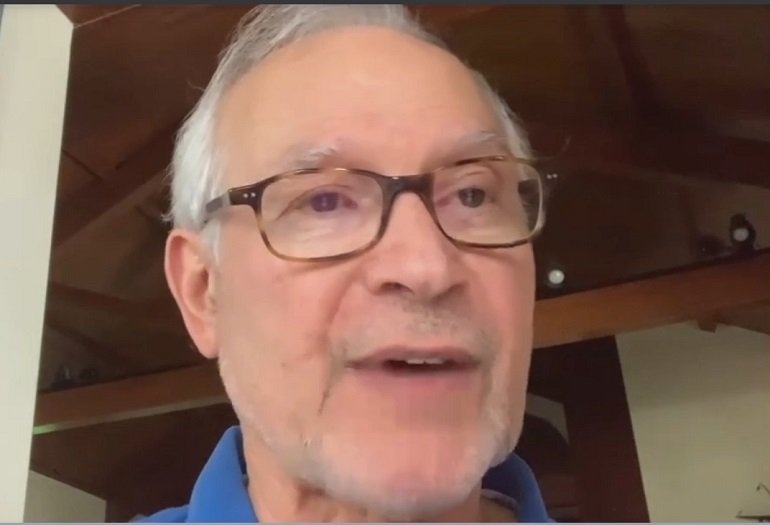 Jamshyd Godrej
Besides these, he said there are several applications in animal husbandry, like poultry farms and fisheries, etc. which also require precise cooling and storage. Food cold chain is another big area where temperature-controlled refrigeration units are required. Over and above, pharma companies are actively working towards fighting other potential viruses lurking around, like the H5N1 for example, and these vaccines will continue to need a cold chain, he added.
He further said, adult vaccines, growing lifestyle diseases, for example diabetes, etc which require temperature sensitive insulin vials, all these will increasingly require cold chain applications as well.
In fact, recent scientific reports are exploring promise by the mRNA technology to fight cancer. These mRNA vaccines will require ultra-low temperature freezers and it is important for all countries to be ready with appropriate cold chain infrastructure.
Reiterating Godrej & Boyce's commitment, the CMD said as healthcare gains critical importance the world over we aim to be close and trusted partners in this space not only in India, but also in the rest of the world.
To learn more visit: https://www.godrej.com/godrej-appliances
LifeInChandigarh.com by APR Media House is an enjoyable digital reading startup, which keeps you abreast of the latest meaningful happenings of interest to large sections of folks in Chandigarh tricity, and expats from the region. It has been promoted by a public spirited senior journalist and media consultant with a view to encourage good quality and healthy journalism, a dire need of the times.
To keep in touch, drop an email or call :
kochhar.apr@gmail.com