"Women - young, middle-aged and ageing - are increasingly travelling in larger groups, because this way they feel more secure, and it also leads to economising on costs. We make sure that women tour managers accompany them," Cox & Kings Branch Manager for Punjab, Haryana and Jammu Rishab Sahni shared at the inauguration of their company franchisee in Mohali (Phase 5) on Sunday evening. This is the company's sixth franchisee in Punjab market, the others being in Chandigarh, Patiala, Ludhiana, Jalandhar and Amritsar and more are on the way.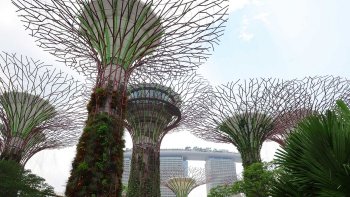 PHOTOS BY: LIFE IN CHANDIGARH
"Women are increasingly resorting to such tours since they can shed their mundane responsibilities of being wives, mothers, etc and freak out. They can set their own agenda and not be constrained by the availability of their husbands, partners or children. On an average we are sending one women-only tour to international destinations per week from this region. We seek a minimum is 25 women for each tour within Asia and 35 for distant destinations," Rishab told lifeinchandigarh.com.
"Another new area we are currently focussing on is physically challenged people for whom the company has specially designed packages to cater to their special needs of travel and stay," Rishab said. "Punjab is our biggest market in India and we are in the process of opening more and more franchisees here. Our target is to have an office after every 50 to 70 kms in the state. We believe in providing doorstep service to our customers for a personalised and satisfying experience," he added.
"We sent out more than 13,000 passengers to international destinations from the region last year and business is increasing at a fast clip, 30-35 annually. For greater convenience we are also arranging Punjabi-only tours as per demand," Rishab said.
"Mohali has been chosen because being a commercial hub and an emerging IT destination, its potential cannot be understated. It's a crucial market for us," franchisee owners Shalu Garg and her nephew Shivam Gupta told media persons. "As of now we will be the only international travel planner to have a presence in Mohali, and we are very optimistic about the response from people here," they added.

Rishab said among the international short haul destinations, Singapore, Thailand, Dubai and Mauritius continued to be the most popular. Packages to these destinations would start from anything between Rs 25,000-Rs 30,000 per head for economy tours and going up to a high of Rs 5 lakh-Rs 6 lakh for an luxurious experience. Among long haul international destinations, Europe and USA are in great demand, but India tourists are increasingly looking to travel to other established destinations and newer ones to increase the adventure quotient.