You don't have to be big in size to make big strides. Proving that well is the country's first small finance bank. Capital Small Finance Bank has brought to the Tricity the first facility of seven-day branch banking and extended public dealing hours of 10 am to 5 pm.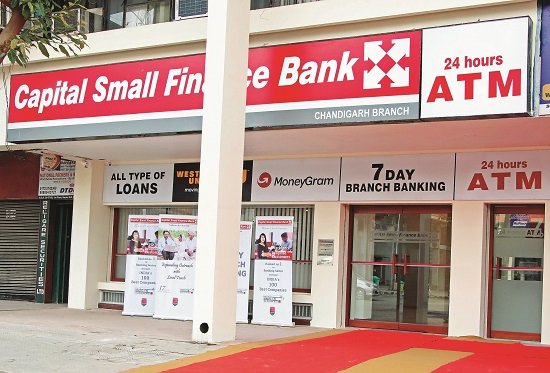 The bank's first branch outside of interiors of Punjab, its 70th branch overall, was inaugurated in Sector 9-D Madhya Marg by Reserve Bank of India's Regional Director Nirmal Chand recently.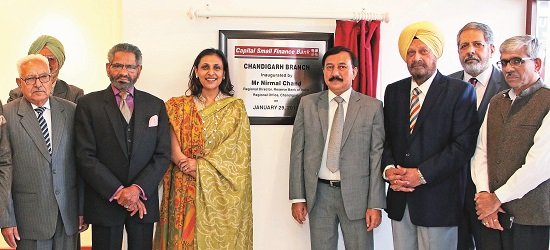 Managing Director of the Bank, Sarvjit Singh Samra told Life in Chandigarh that barring the mandatory offs on second and fourth Saturday, the bank will remain open on all seven days of the week. On Sunday, it will be open to customers from 10 am to 2 pm.
Speaking on the occasion, Samra said that converting from the country's first local area bank (when it was called Capital Local Area Bank), confined to a handful of districts in Punjab, to a small finance bank in September 2015 has removed the geographical barriers imposed on the bank and now it is set for exponential growth across Punjab, Haryana and National Capital Region (NCR) Delhi.
"The only difference between a small finance bank and a normal bank is that our overall loan portfolio should have minimum 50 percent loans in the small loans bracket of up to Rs 25 lakhs," he explained.
The Managing Director further informed that the bank transitioned from a local area bank to small finance bank with 47 branches. Another 23 branches have been made operational since then, taking the total number of branches to 70. Six more branches will become operational by the end of the current financial year, he added.
"By opening the Chandigarh branch, the bank's expansion journey beyond Punjab has started. Expansion to Haryana and NCR region is around the corner," he said adding that the total business of the bank had crossed Rs 3,600 crores with more than 4,20,000 accounts.
He said the bank had 80% of its business in rural and semi urban areas, with priority sector lending of 81.28% of the adjusted net bank credit as on March 31, 2016. The Bank is extending loans primarily to small borrowers and 57.50% of the total advances are up to the ticket size of Rs 25 lacs as on March 31, 2016. The business of the bank is expected to grow to Rs. 12,000 crores by March 31, 2021 with 220 number of branches, he affirmed.
Samra said that the bank had been ranked as No. 1 in banking sector amongst India's 100 best companies to work for the second consecutive year by 'Great Place to Work Institute'. The Bank pioneered in bringing modern banking facilities to the rural areas at low cost, he said adding that from day one 7-day branch banking was introduced with extended banking hours.
"The focus to serve common man and the local touch advantage has given the bank a competitive edge over other banks operating in the region. Within a short period, most of the branches became market leaders of their respective centres. The bank is providing safe, efficient and service oriented repository of savings to the local community while reducing their dependence on moneylenders by making need based credit easily available," he claimed.