Speaking to LifeInChandigarh.com at the news media launch of four different variants of the almond beverage – original (unsweetened), sweetened, chocolate (Danish chocolate) and vanilla – Managing Partner of the company Ayush Goel and its Business Head Devendra Singh said though a few similar products are already available in the Indian market, Almo Almond Beverage will definitely stand at an advantage since being farmers and one of the biggest importers of the world's top variety of almonds, they understand almonds as none else in the market.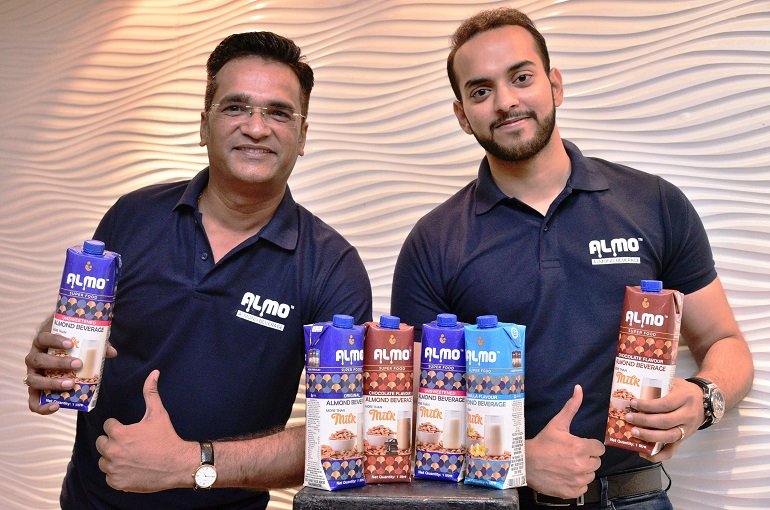 Photo By : Life In Chandigarh
Ayush added, "The USP of Almo Almond Beverage is that it's zero on calories, gluten, lactose and sugar, and maintains a low glycaemic index of 25 (for the original unsweetened variant). Apart from traditionally being known to aid memory, eyesight and brain health, consumption of Almo is perfectly suited for maintaining an acne-free and radiant skin," he claimed.
Almo Almond Beverage is also claimed to be a perfect base, only after water, to be consumed in protein shakes at gym workouts. The unsweetened variant is also touted as good for diabetics and the lactose intolerant.
However, the current price tag may keep the common man at bay, with a one litre screw-capped Tetra pack priced at Rs 345 and a 200 ml pack selling for Rs 80.
Keeping this in mind, the company plans to go into an overdrive with its awareness campaign to sensitise consumers who are looking for healthier alternatives to milk and wouldn't mind spending that much extra.
"Right now a large section of the nutritionist community itself is unaware of the availability of such a product in the market. So, apart from making our product available at all premium gourmet stores in the tricity and free sampling, we will be pitching it in the health and beauty domains, which means that we will convince premium spas, salons, beauty parlours, gyms and other health and beauty focussed institutions to retail the product," Devendra Singh said.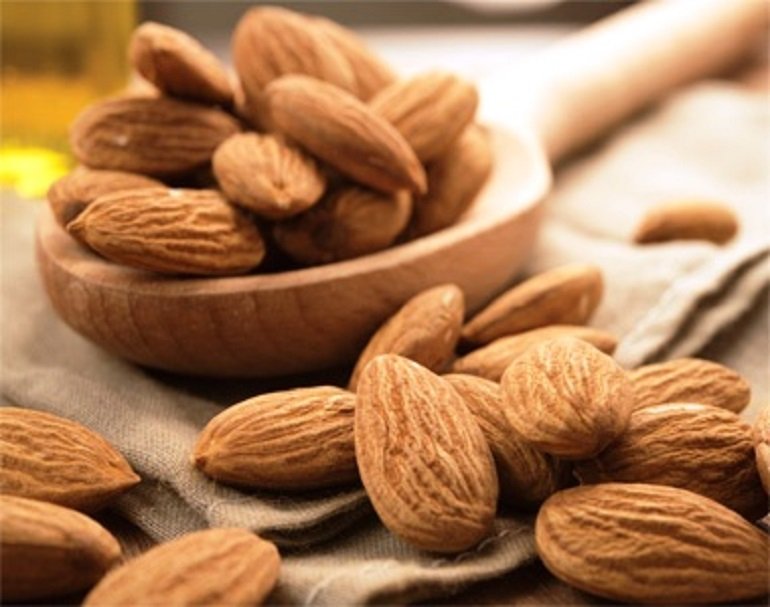 In a presentation, he claimed that worldwide the almond milk market is of the order of 18 Bn US $. In US, 50% of all coffee is being served with almond milk. But in India, the market is miniscule (Rs 80 crore annually and growing at 10.6% CAGR) because of the lack of awareness among the consumers. "We see a tremendous opportunity in this and are gearing ourselves for an aggressive marketing and awareness campaign to convince people, who can afford, that this is the drink for their daily diet," he added.
Spelling out the company's expansion plans, Ayush shared that out of 28 cities identified for marketing the product, in the first phase will cover apart from Chandigarh tricity, Jaipur, Gurgaon, Mumbai and Bangalore. After consolidating the market for Almo Almond Beverage, an expansion of the product portfolio is also on the cards. "Up next are Almond Butter or Spread, Almond Oil for cooking purposes and Almond Yoghurt," he said.
Till a plant of its own becomes economically viable, Vegantique Super Foods & Beverages LLP is getting Almo Almond Beverage manufactured and packaged from Silvermill Natural Beverages Pvt. Ltd., Colombo, Sri Lanka.
LifeInChandigarh.com by APR Media House is an enjoyable digital reading startup, which keeps you abreast of the latest meaningful happenings of interest to large sections of folks in Chandigarh tricity, and expats from the region. It has been promoted by a public spirited senior journalist and media consultant with a view to encourage good quality and healthy journalism, a dire need of the times.
To keep in touch, drop an email or call :
kochhar.apr@gmail.com