"We are here to offer internationally recognised curricula and graded certification in drama as a regular subject for students from standard 5 to 10 in English medium schools, to start with, since the curricula is going to be based on English literature and drama. Looking at how things pan out we may consider introducing Hindi poetry and drama in the curricula at a later stage, in which case we will also knock at the doors of Hindi medium schools," Deepak Luthra, Director of Admissions (South Asia), Griffith College, shared with LifeInChandigarh.com during a select news media interaction.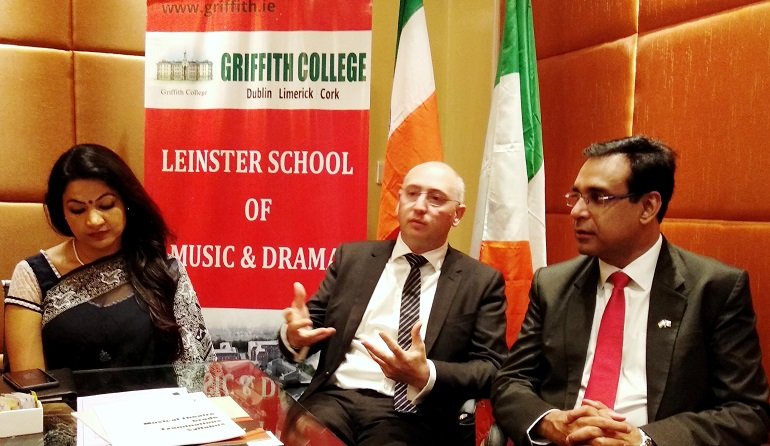 Photos By : Life In Chandigarh
Joining the interaction, Kevin Geoghegan, Director, International Office, Griffith College, said "Bollywood has been instrumental in creating huge awareness about careers in acting and music. Our initiative in India, which is the first country we are targeting in our outreach, will be to formalise education in drama using our expertise. We are looking for tie ups with regional and national drama and theatre organisations and schools and colleges. Apart from graded exams we are offering a formal curriculum, too."
Stressing on another aspect of formal drama training, Nisha Luthra, Head of Operations, LSMD and Founder of 'The Narrators', said "soft skills are an important aspect employers look for in a candidate for recruitment in the modern times. Formal training in drama polishes an individual's personality and makes him or her future ready for any challenge in life."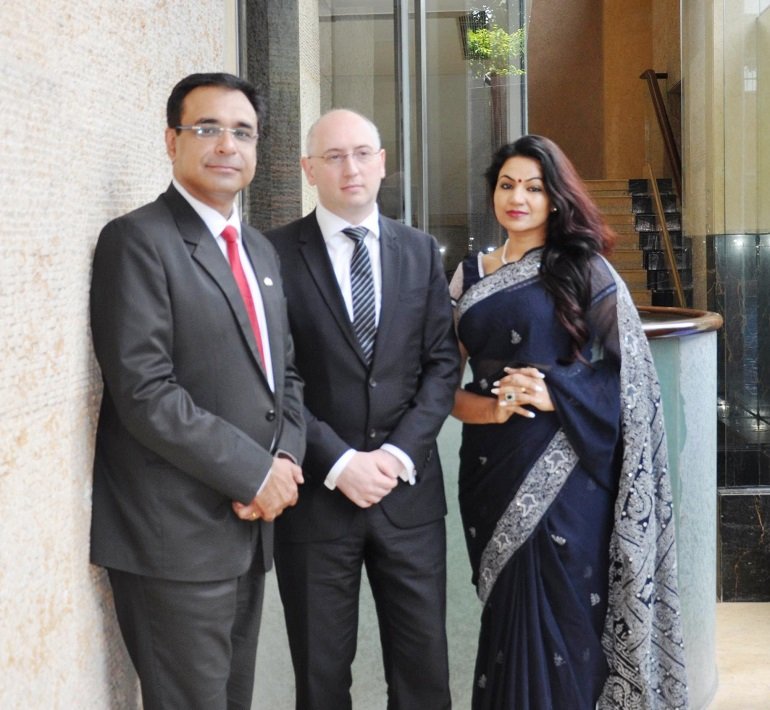 Deepak added, "On successful completion of LSMD grades, students will be aided in further admission to academic or practical programmes at the university level. They can also take direct admission to degree courses being offered by Griffith College."
Karen Casey, Head of Faculty, LSMD, and Sheila Nolan, Drama Examiner, LSMD, earlier this week assessed the rehearsal recordings of students at Vivek High School who enacted the play 'Thy Work Is Done', directed by The Narrators. The 86-odd participating students were awarded LSMD certificate of Junior Performance Grade, a sort of zero level of gradation.
Schools, educational institutes and theatre academies, etc interested in getting into an international gradation system and formal curriculum in drama can write in at india@griffith.ie.
LifeInChandigarh.com by APR Media House is an enjoyable digital reading startup, which keeps you abreast of the latest meaningful happenings of interest to large sections of folks in Chandigarh tricity, and expats from the region, It has been promoted by a public spirited senior journalist and media consultant with a view to encourage good quality and healthy journalism, a dire need of the times.
To keep in touch, drop an email or call :
kochhar.apr@gmail.com
9815617676