A recent visit to the tailors brought up a unique dilemma. As Masterji mumbled the change in measurements, he paused when it came to deciding the sleeve length. "This is wedding season," he rued as we told him we want full sleeves for a new outfit. "Please keep 3/4th length as wouldn't you like to show off your gold bangles," Masterji sounded miffed. He then pointed out the different kind sleeves he's been cutting up this season. "Even in suits, customers want bell sleeves and cape sleeves," Masterji sounded enthusiastic. And here 'cap' sleeves is not the same as 'cape' sleeves.
He might be a local ladies tailor in Sector 22 specialising in 'ladies suits' but Masterji has his information spot on. Be it the ramps of Milan or Mumbai, a variety of sleeves are now trending.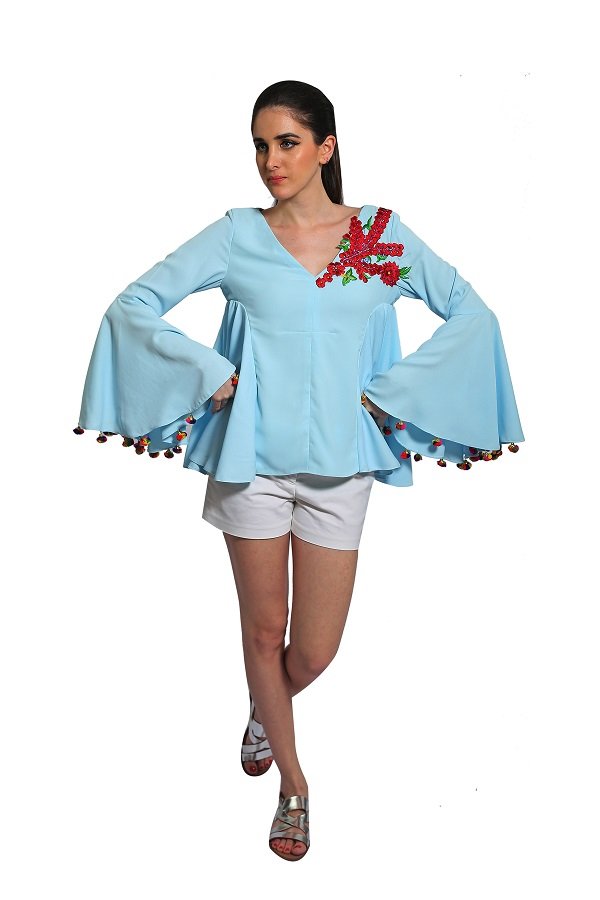 Firstly, big is in. And by big we don't necessarily mean all-out puffy but a variation of it. Not just in shirts, 'mega sleeves' and 'bat wing sleeves' come in chunky knit sweaters and cardigans too. Another variation is a fitted sleeve that is really loose elbow down. And did you know a sleeve with a 3/4th length is also called 'bracelet sleeves' as the intention, as Masterji so rightly pointed out, is show off your dainty wrists and jewellery. Bell sleeves are dominating as well. It adds a little drama to any outfit and is paired best with dresses and skirts.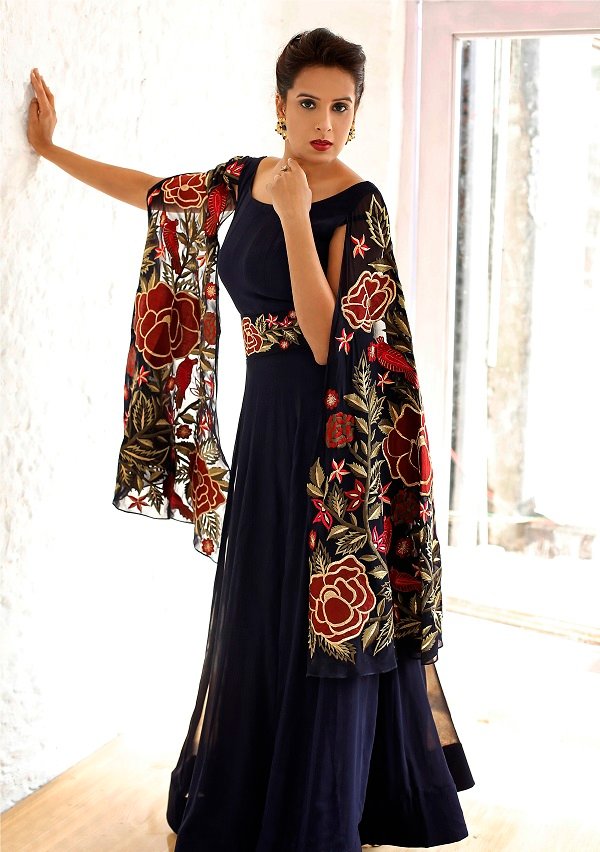 While summer is all about going sleeve-less or at the most wearing cap sleeve (one that just about caps your shoulder), this season the cape-sleeve has taken over. We often relate capes to winter wraps or Superman's billowing cape. In fashion, the cape comes in many avatars - as sheer and floor skimming attachments to gowns or as a short wrap over outfits. More recently, designers have brought in cape sleeves. Slim-fitted dresses and gowns are paired with fluttering cape sleeves to create dramatic silhouettes.
Have a look at designer Smriti Jhunjhunwala's new collection (pictured here). "A slit from the upper arm gives a faux illusion of the dress being a cape. The prints and colours are fun and dramatic," points out Jhunjhunwala. You could, of course, give a 'cold shoulder' to it all as that is yet another option for a sleeve.