Welcome to the wolfden! This is the tagline to Lobo Houz, touted to be the first "boiler room" in the tricity, 1500 square feet of premium floor area in the basement of Brew Estate in Sector 26, where complete privacy is assured to party freaks, as selfie/photography is strictly prohibited. The floor is claimed to accommodate 100+ guests.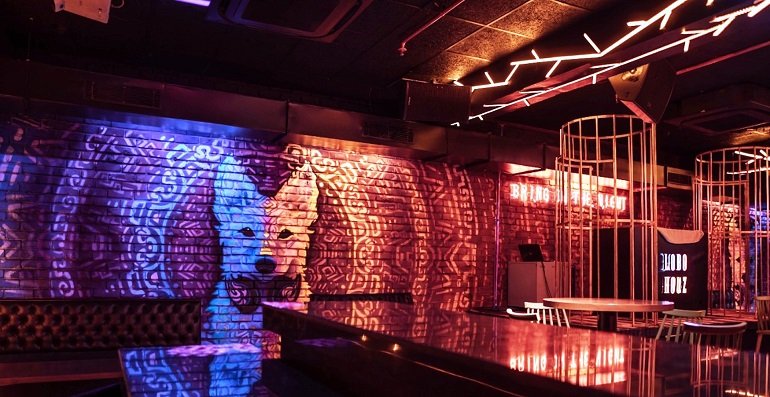 Photos By : Life In Chandigarh & Lobo Houz
Masculine Lobo in Spanish means wolf, which is the dominant "dark theme" splashed across the facing wall as you enter the dance arena.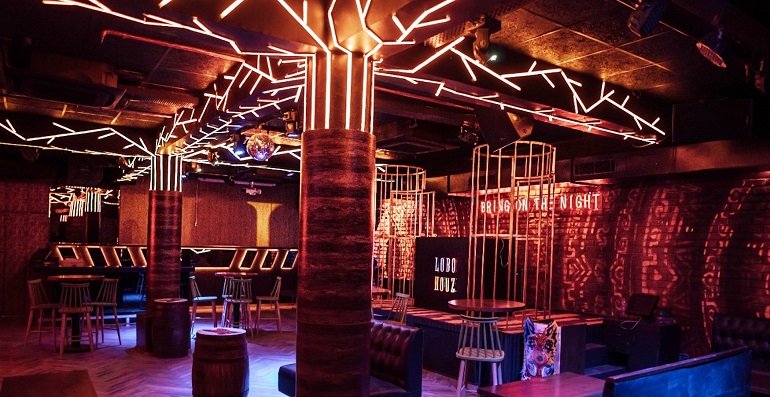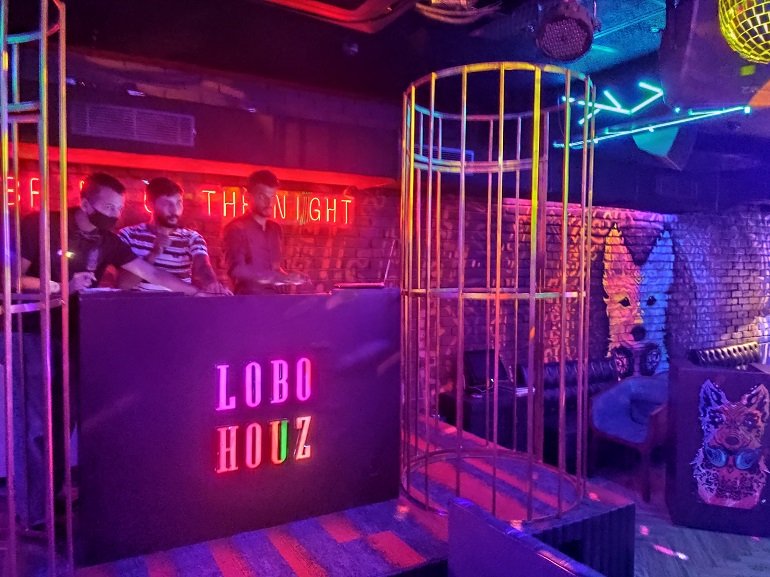 There are dedicated music genres for at least three of the five days in a week when the den is open for the "wolves".
So, Fancy Fridays are Techno nights. On Super Saturdays you unlock your vibe to hiphop. And, "Sun Daze" is UK Punjabi nights, when bhangra lovers can freak out to internationally flavoured 'desi' beats.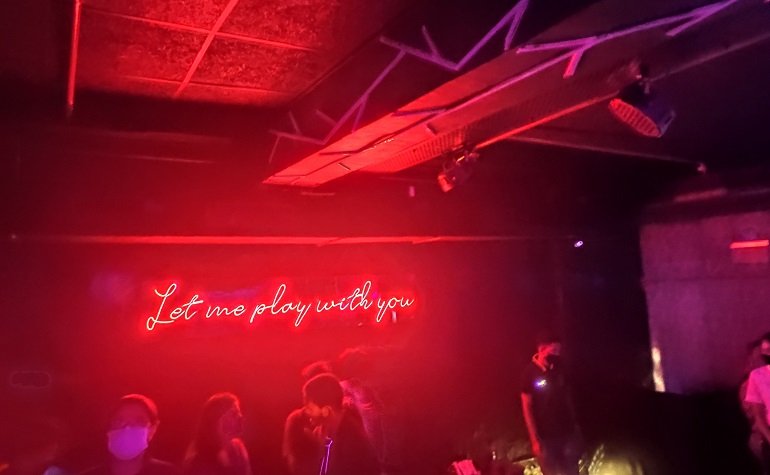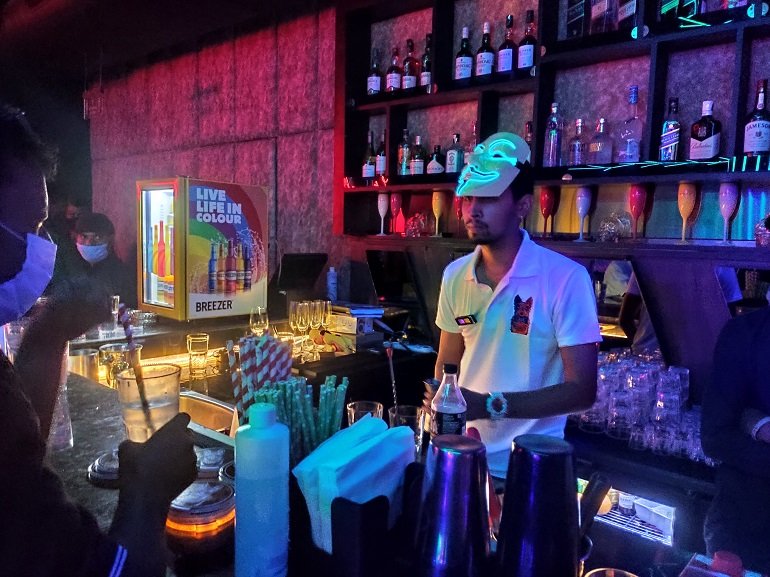 Dedicated to corporate sector clients, Mondays will see mixed songs to kick-start the week. Not to forget the lovely ladies, Wednesdays are exclusively Queen's nights. On these "bladder-burst nights", drinks for the ladies are complimentary.
On Tuesdays and Thursdays, the fagged out staff gets well earned breaks.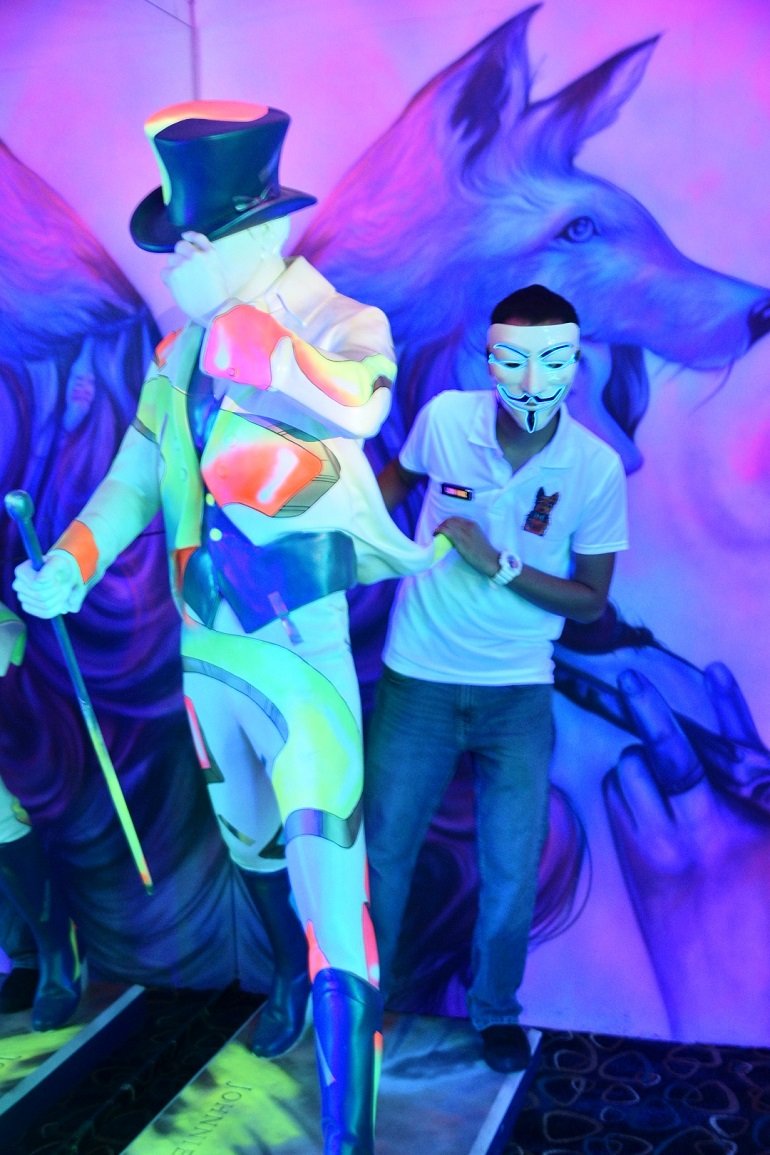 Speaking to news website LifeInChandigarh.com at the formal launch recently, Varun Singla, Director, and Naveen Dubey, Marketing Head, Lobo Houz, informed, "unlike many other places where you can be clicked and your pictures can be shared on social media without your knowledge, here you have no worries on this count as selfie/photography is prohibited."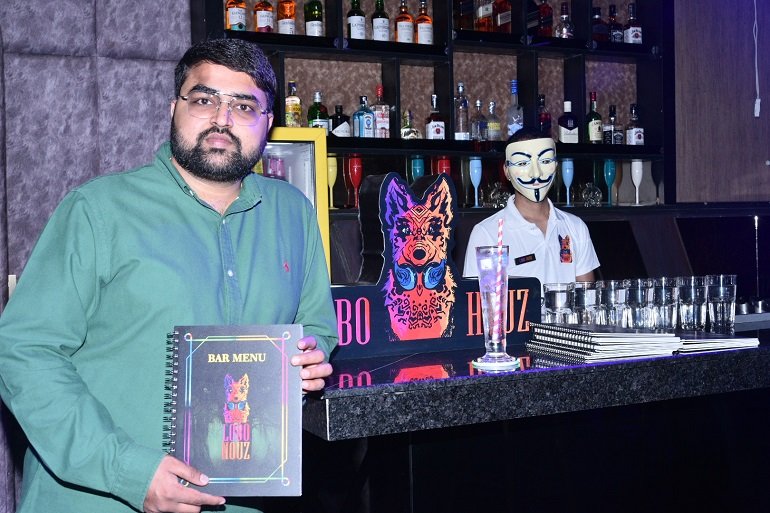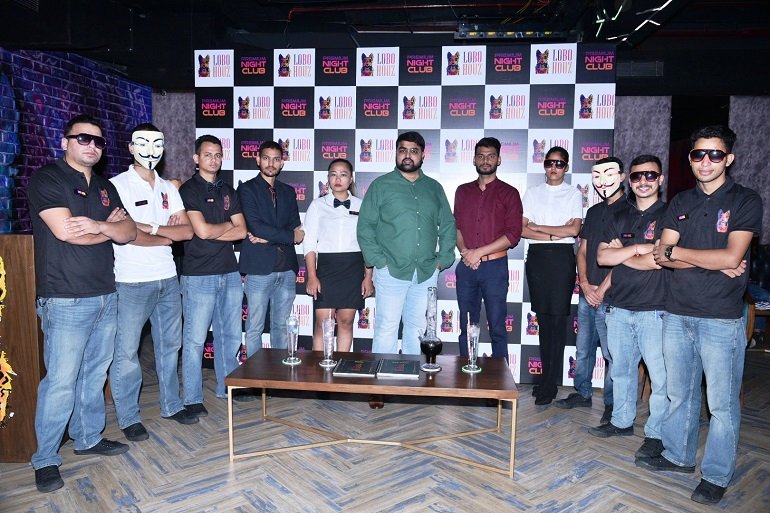 Varun promises that party freaks will surely experience a premium vibe in Lobo Houz. Apart from a plush ambience, theme-based techno, hip-hop and EDM (electronic dance music) on weekend nights, Friday to Sunday, guests will be profoundly served the finest quality of cocktails and cuisine in the bar and lounge.
The den is calling! Get ready to blow your mind!
https://www.instagram.com/lobohouz/?hl=en
For Reservation: 9101500002
LifeInChandigarh.com by APR Media House is an enjoyable digital reading startup, which keeps you abreast of the latest meaningful happenings of interest to large sections of folks in Chandigarh tricity, and expats from the region. It has been promoted by a public spirited senior journalist and media consultant with a view to encourage good quality and healthy journalism, a dire need of the times.
To keep in touch, drop an email or call :
kochhar.apr@gmail.com
9815617676