The gurus – Marc Tormo, well known speciality organic coffee entrepreneur, roaster and brewer from Auroville in Puducherry; and Vikram Khurana, celebrated coffee consultant from the National capital and only Indian to have won top rankings in two consecutive Annual World Barista Championships – appeared equally eager not to hold back anything.
Marc Tormo demonstrating the Pour Over method of making black coffee
Photos By Life In Chandigarh
The evening started with Marc, a speciality coffee master from Spain settled in India for the last two decades, running the gathering through some of the interesting and lesser known facts about the journey of coffee in India and the nuances of a good coffee culture, which is more pronounced down South and is slowly but surely taking shape in the North.
Then, with the help of the cafe's baristas, he went on to demonstrate how to make rich and flavourful black coffee using the Pour Over method which does not require much machinery.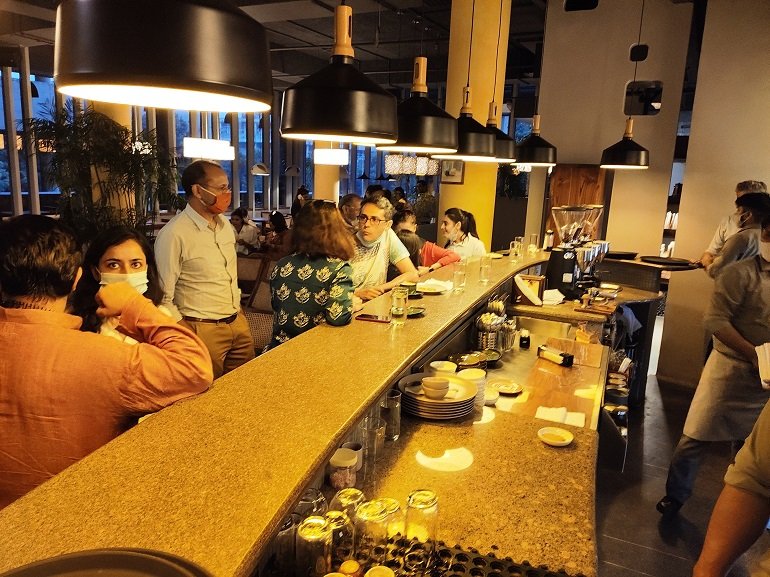 The process involved grinding fresh coffee beans in a small special home-use hand grinder and then slowly pouring water heated to a specific temperature uniformly through the coffee grounds filled in a cone shaped special paper filter. The water, poured with momentary pauses in between, drained through the coffee and filter into a tumbler made of special glass. The delight on the faces of guests who took a few sips said it all.
The floor was opened to tastings and guests couldn't wait to take their pick from a wide range of variants of the cafe's signature high quality speciality organic coffees from Marc's Coffees, being brewed under the expert supervision of Vikram Khurana himself, and an array of well laid out delicious accompaniments. Some coffee lovers were seen taking suggestions about coffees to order from the experts.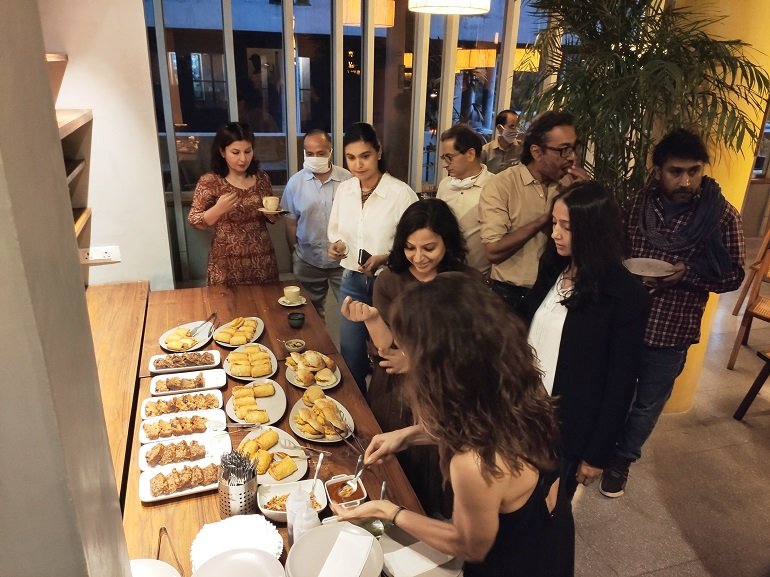 The guests, curious to know more, also vied with each other to informally interact with the two coffee gurus individually, apparently not wanting to let go this opportunity which may not come visiting again.
According to the coffee experts, the best method of making coffee for those who prefer to have their coffee with milk is Espresso. It's a very concentrated coffee drink (with origins in Italy) which is stronger than regular coffee. It's a much faster way of making coffee but requires and espresso machine.
Nitro Cold Brew Coffee has become the hottest thing in cold coffee. It's a cold brew coffee charged with nitrogen to give it a rich, creamy head of foam similar to draft beer. It requires assembling a complex series of faucets, tubes, hoses, gas tanks and keg connectors.
Aero Press is a simple machine for home use which quickly presses hot water through the coffee, and a special paper filter gives a clear cup of coffee without bitterness or the unwanted leftover sludge at the bottom of the cup or mug. The coffee that is produced is strong and concentrated, but at the same time ultra smooth.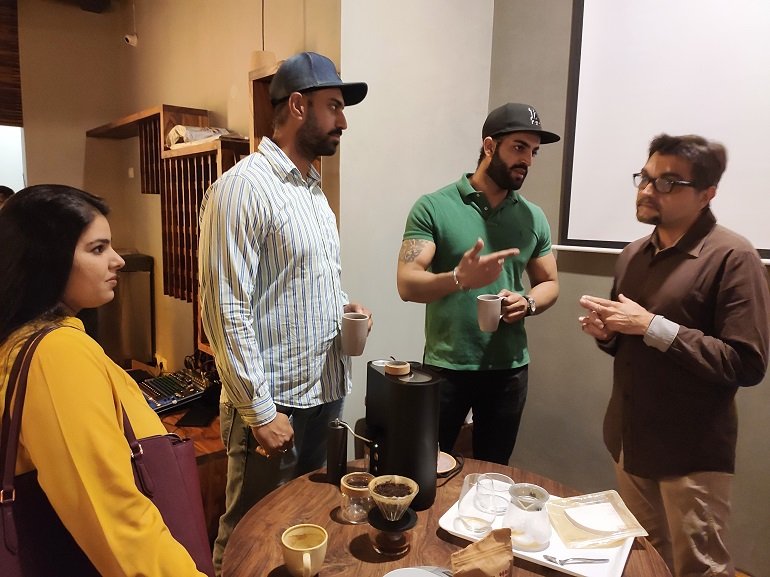 Later talking to LifeInChandigarh.com, Marc and Vikram gave the following exclusive tips to readers:
* Get fresh coffee beans from a brand of your choice, and sourced through a reliable vendor, for its authenticity. Speciality organic coffees are the best choice.
* Grind the beans every time you make coffee, preferably with a coffee hand grinder, to retain its original flavour profile and the strength of the flavour.
* The water you use should be in its purest form
* Whichever method you use for making your cup of coffee – Pour Over, Espresso, Nitro Cold Brew coffee or Aero Press - make sure you do it the proper way.
* For concentrated coffee, the ratio of coffee to water should be 1:3 (i.e. 3 grams of water with every 1 gram of coffee). For reduced concentration, keep increasing the ratio, like 1:5, 1:10, etc.
* Coffees should never be consumed too hot, otherwise the taste buds become numb and the flavour of the coffee is lost to a large extent. Ideally, a hot milk coffee should be consumed at 65-68 degrees Celsius and black coffee at around 72 degrees Celsius.
* Simple things to keep at home for best coffee outcomes: A small steel coffee hand grinder (a good one costs Rs 4000-4500), a pour over coffee apparatus for black coffee and an aero press apparatus.
Vikram Khurana patiently listens to queries and observations from coffee lovers
Marc, who all these years, has been engaged with coffee growers in different parts of Southern India, which, he says, can be divided into 14-16 coffee regions, is a great admirer of Indian coffee beans. "Indian coffee beans stand out in the world because these are grown under the shade of trees and hence retain the natural moisture content. This type of cultivation also ensures that the ecology does not get disturbed or destroyed."
The Spanish origin coffee expert is among the earliest coffee entrepreneurs and roasters to get into speciality organic coffees, in 2008. His brand Marc's Coffees picks up the best coffee beans from some of the coffee regions in South India. These are processed, roasted and largely consumed in the country itself.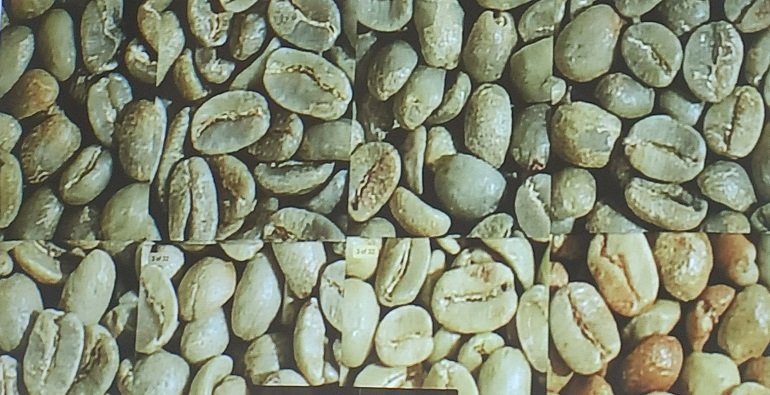 The various colours and shades of coffee beans
Pointing out, with apparent disappointment, that currently green coffee beans are being exported on a large scale from India, and after value addition, some of it is coming back to the country, he is of the view that coffee processing and roasting is slowly coming of age in India and that the best coffees should be reserved for the country.
"But for that, coffee education in the country has to happen in a big way first so that a mature coffee culture is generated. There is also a need to bridge the wide gulf between coffee consumption in the South and North, for which coffee tasting sessions like this one are of great help," he adds.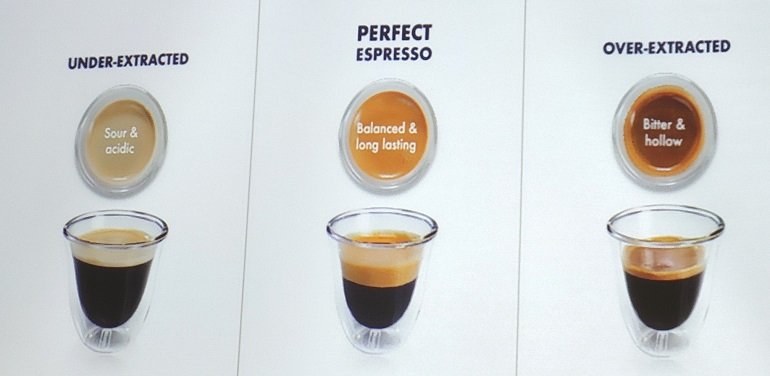 Highlighting the distinctions between commercial, premium and speciality coffees, Marc says most of the top mass consumption brands make coffee on a massive scale, in which process the intrinsic qualities of coffee are lost. These coffees also cannot be traced back to their source. But the quality of coffee is good enough for a decent cuppa and the price tag is attractive for mass consumption. "I would say drinking commercial coffee is like drinking Bourvita .... the taste does not linger," he emphasises.
On the other hand, premium coffees are an outcome of better selection of beans with these being graded on the basis of size and colour, and hence of superior quality.
Marc asserts, "The best off course are speciality coffees, organic the better, which can still be described as rare in the country. The painstaking way in which the beans are selected and then processed and roasted brings out the real flavours and goodness of coffee. These coffees rise above the distinction of light, medium and dark coffees and cater to a global culture, have more subtle flavours and are thicker and more flavourful."
In speciality coffees different flavours can also be generated from the same beans. The taste lingers on for a while. Such coffees, the entire value chain of which can be traced from the farmer to the cup, are produced in limited quantities - a couple of hundred kgs annually at the most - hence are quite expensive, he informs.
A parting question, which would have crossed every coffee drinker's mind: Among all forms of coffee consumption, why Cappuccino continues to remain the most popular worldwide? Pat comes the reply from the coffee guru, "Because it brings together two contrasting flavours, the bitterness of coffee and the sweetness of milk. It has everything a good coffee should have – frothy, creamy and very smooth. It's akin to a small meal, providing you the energy to keep you going!"
LifeInChandigarh.com by APR Media House is an enjoyable digital reading startup, which keeps you abreast of the latest meaningful happenings of interest to large sections of folks in Chandigarh tricity, and expats from the region. It has been promoted by a public spirited senior journalist and media consultant with a view to encourage good quality and healthy journalism, a dire need of the times.
To keep in touch, drop an email or call :
kochhar.apr@gmail.com
9815617676