With 18 'shakahari' (veg) and 'masahari' (non-veg) biryanis on the menu, and more to come, biryani lovers will be spoilt for choice. Hyderabadi Sabz Chilmann Dum Biryani, Saat Nizam Biryani, Kathal Ki Biryani and Vilayati Sabziyon Ki Biryani among veg biryanis, and Hyderabadi Dum Murg Biryani, Awadhi Chicken Biryani and Malabaar Biryani among non-veg biryanis are just a few to excite your taste buds.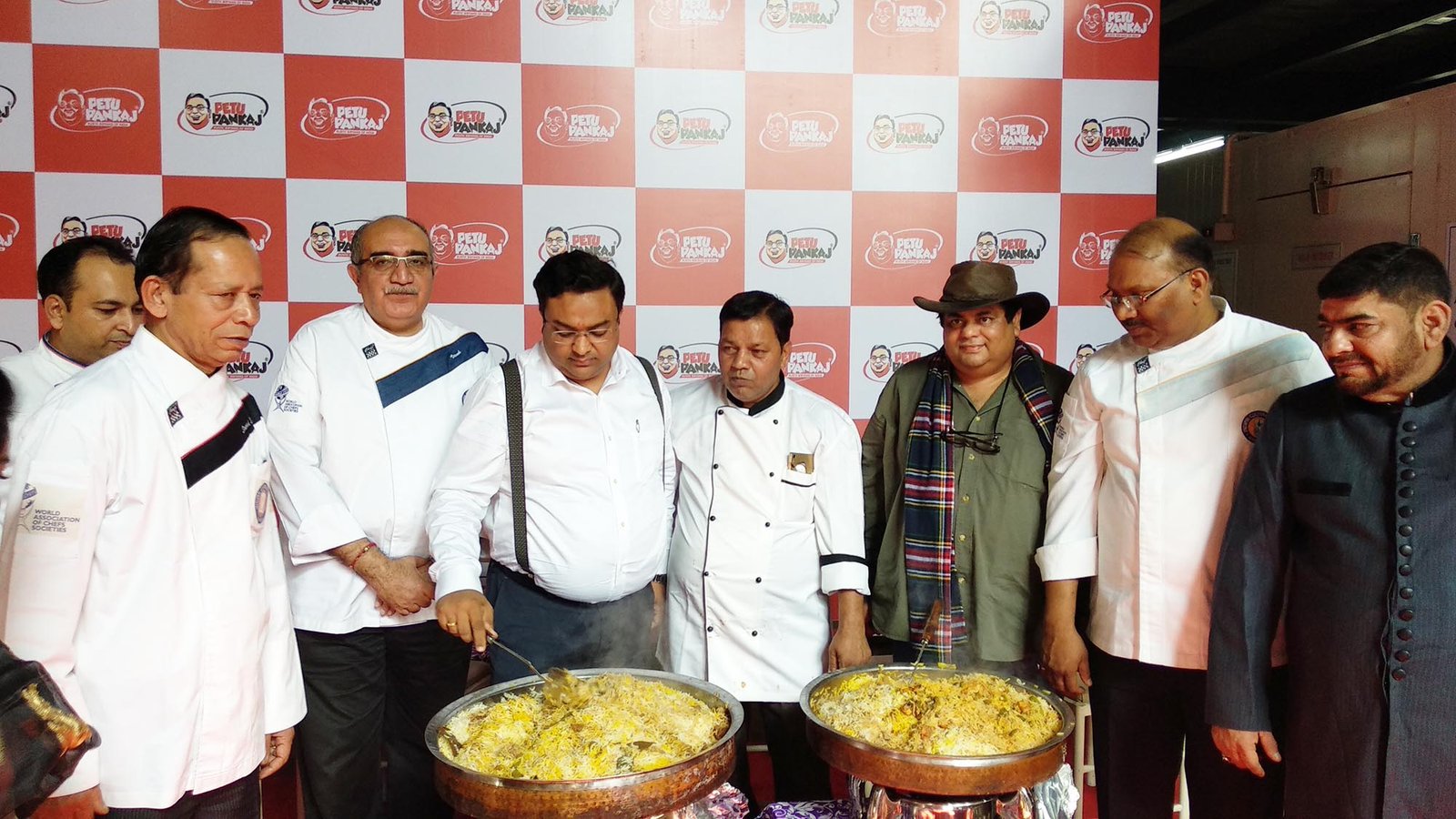 Photos By : Life In Chandigarh
Apart from the biryanis, the restaurant, which also entertains home delivery requests with no minimum order, has on offer lip smacking curries, dals, kebabs and burra, Indian breads, accompaniments, desserts and non-alcoholic and without fruit juice beverages from the 'bunta bar'.
Pankaj Gupta, the chartered accountant director of Pangu Hospitality Services Pvt Ltd, which owns the QSR venture, informs that utmost care has been taken to ensure that all the preparations being offered are healthy. "So, the use of common salt has been substituted with other healthy and natural salts, and some ayurveda certified ingredients have been added for digestive effect. There are no added colours. The biryanis we prepare are a complete meal with proteins, carbohydrates and mineral in ample measure, with an enchanting taste and flavour to boot."
Four signature biryanis, including Sone Ki Biryani, Chandi Ki Biryani and Kadaknath Ki Biryani, and several other signature products, solely developed with self-generated 'secret recipes' by Corporate Chef Sandeep Bansal, will be introduced shortly, he adds.
Gupta shares with us an interesting story behind naming the venture 'Petu Pankaj': "In school, I was notorious for eating from friends' tiffins and won the dubious title of 'petu', hence the brand Petu Pankaj."
The venture claims to use eco-friendly and bio degradable materials for packaging, nearly eliminating the use of plastics. The signature products will be served in signature takeaway pots, a souvenir for the customers.
The newest brand, which is expected to uplift the restaurant scenario and concept of traditional foods, is hoping to open four more outlets in the tricity and around by the end of the current financial year before branching out to other parts of the country.
Among those who had especially come down to the city to bless the venture were Chef Vivek Saggar, General Secretary, Indian Culinary Forum, Ashish Chopra, noted culinary historian, Chef Sireesh Saxena, former vice president, ITDC, Chef Arvind Rai, Corporate Chef, ITDC, and celebrity chef Dr. Izzat Hussain.
Call 6230505050 to place an order with no minimum limit, or visit website petupankaj.com. It will also be on all major food delivery apps.