Invited for a media preview on Friday, our eyes gorged on the uniqueness of the ambience. The interiors are articulate and the entire space is in a Marine theme with boats, ropes, paddles and fishing nets making up the décor. Blue hues of waterways are the inspiration for the glass mosaic terrazzo floor recreated on the ground floor with a mix of boathouse loungers and dining tables. Free form solid wood community tables complete the bar zone which houses the fermentation and beer storage tanks.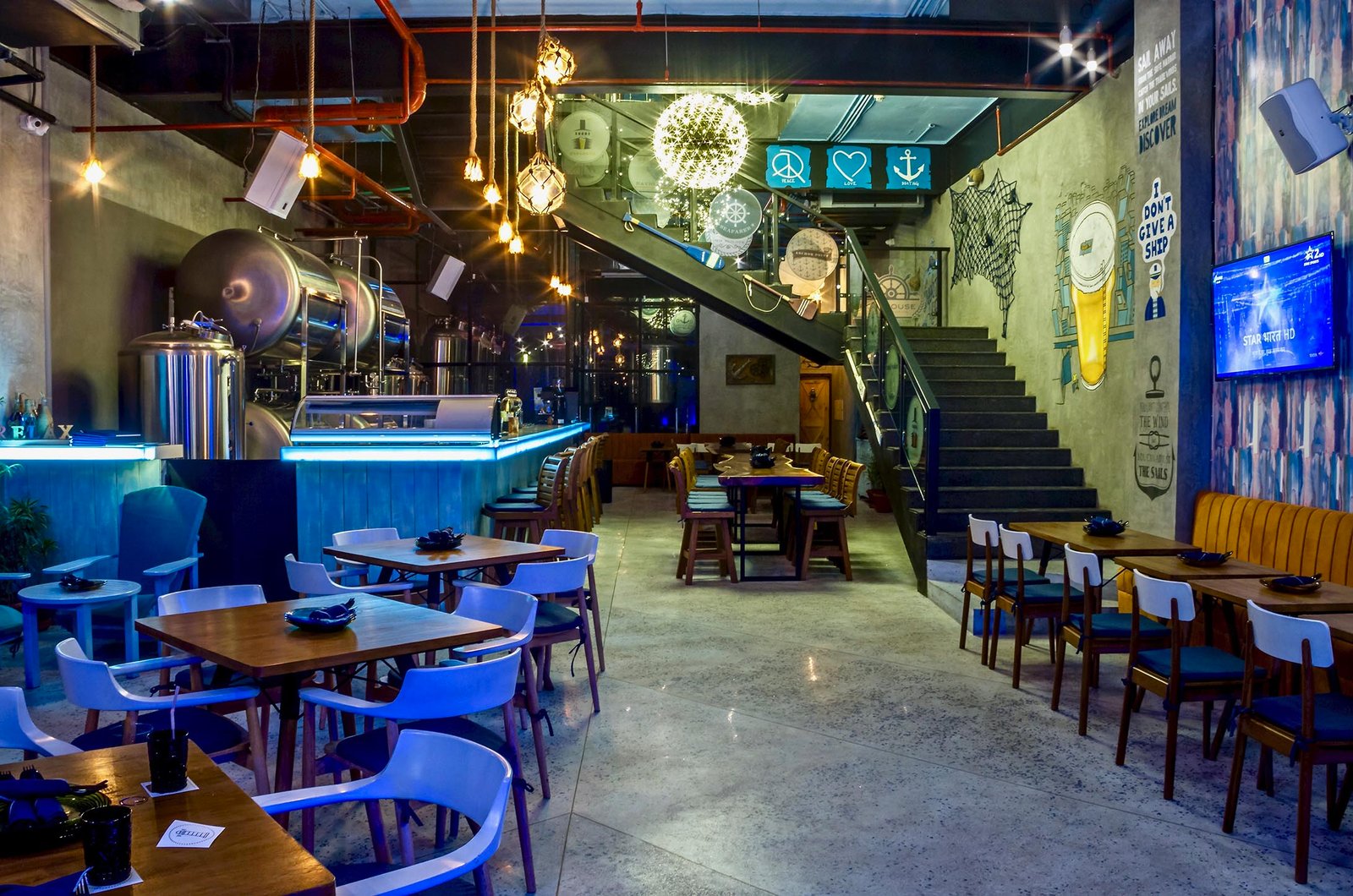 Photos By : Life In Chandigarh
The first floor accommodates The Brew House along with live kitchens cooking up an array of beers and foods from across the renowned brewing cities of the world. It houses two private Cabanas for large gatherings. The amphitheatre styled casual seating with a convertible dance floor provides an ideal setting to shake a leg while enjoying your favourite craft brew. Live DJ on Wednesdays and weekends and a range of other fun activities beckons a free flowing visitor.
The Sharma family is gung ho about their first large format food and beverages outlet. "Being in an upscale catering business for so long gives us a deep insight into the business of taste, quality and service. Some of the cuisines we are bringing on the palette from the world over you won't find anywhere in this region. Plus an extraordinary variety of seven of the top European fresh beers will just tip the scales in our favour."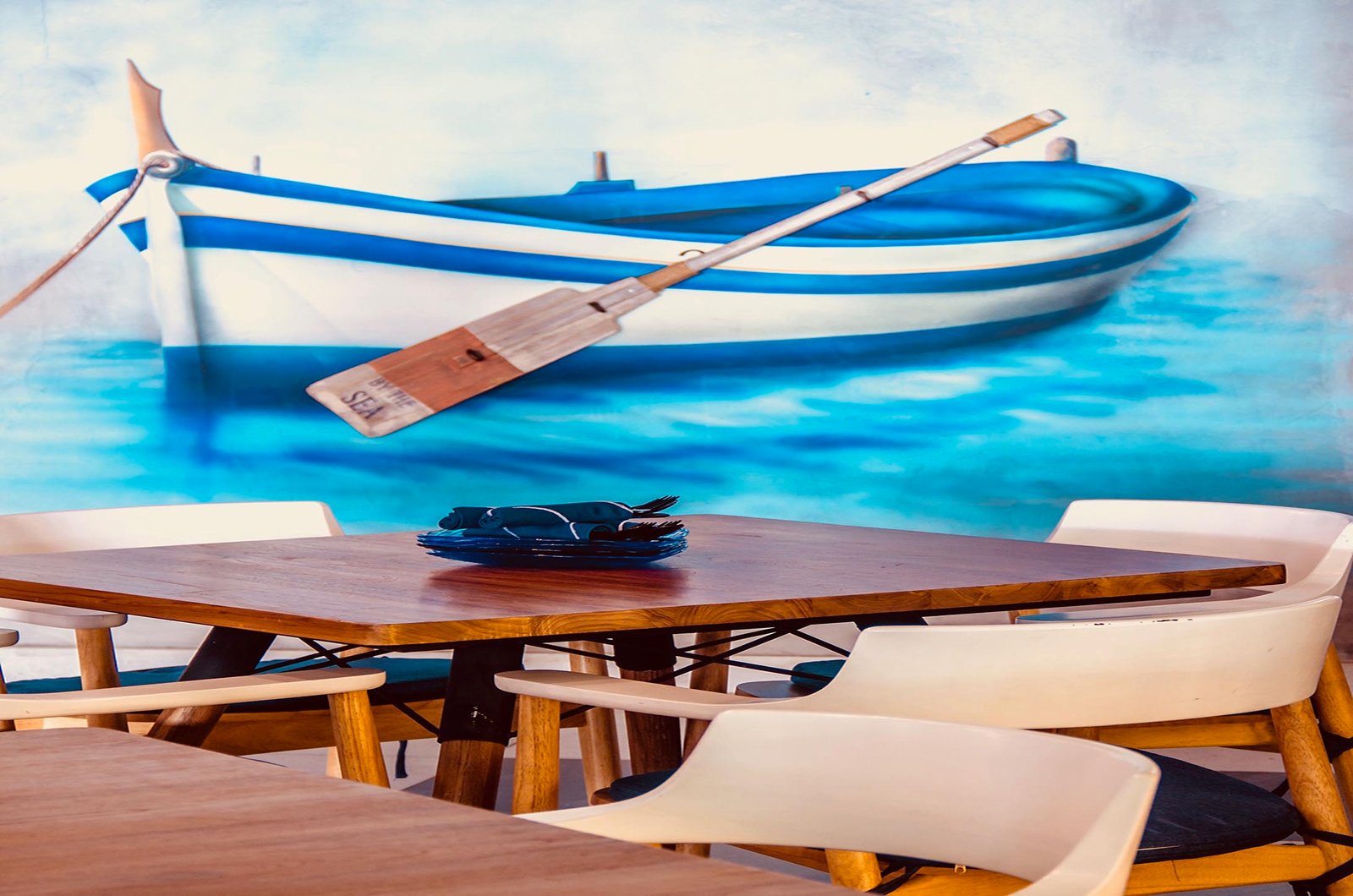 Sandeep Bhatnagar and Vikas Chandra, who have been in the business of spirits for long, and who are guiding the Boathouse in brewing fresh beers, told lifeinchandigarh.com that some of the beers to be offered to guest at the microbrewery from February end have never been served anywhere in the country.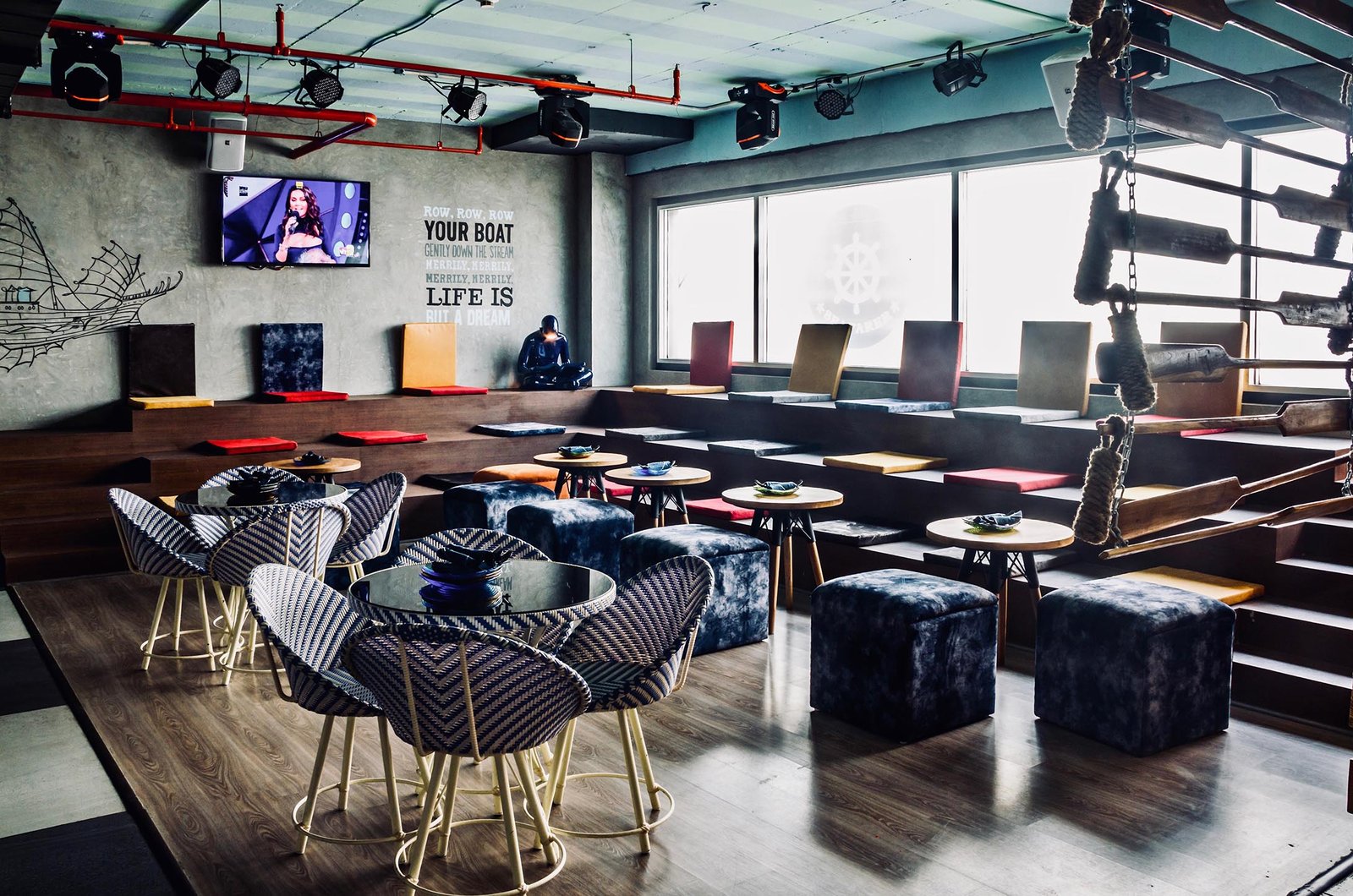 Spelling out the beers to be on offer, the consultant duo said there will be German Hefeweizen, Belgian wheat beer, Raddler, Indian Pale Ale (IPA), Apple Cidar, Munich Lager and Irish Whiskey Scout.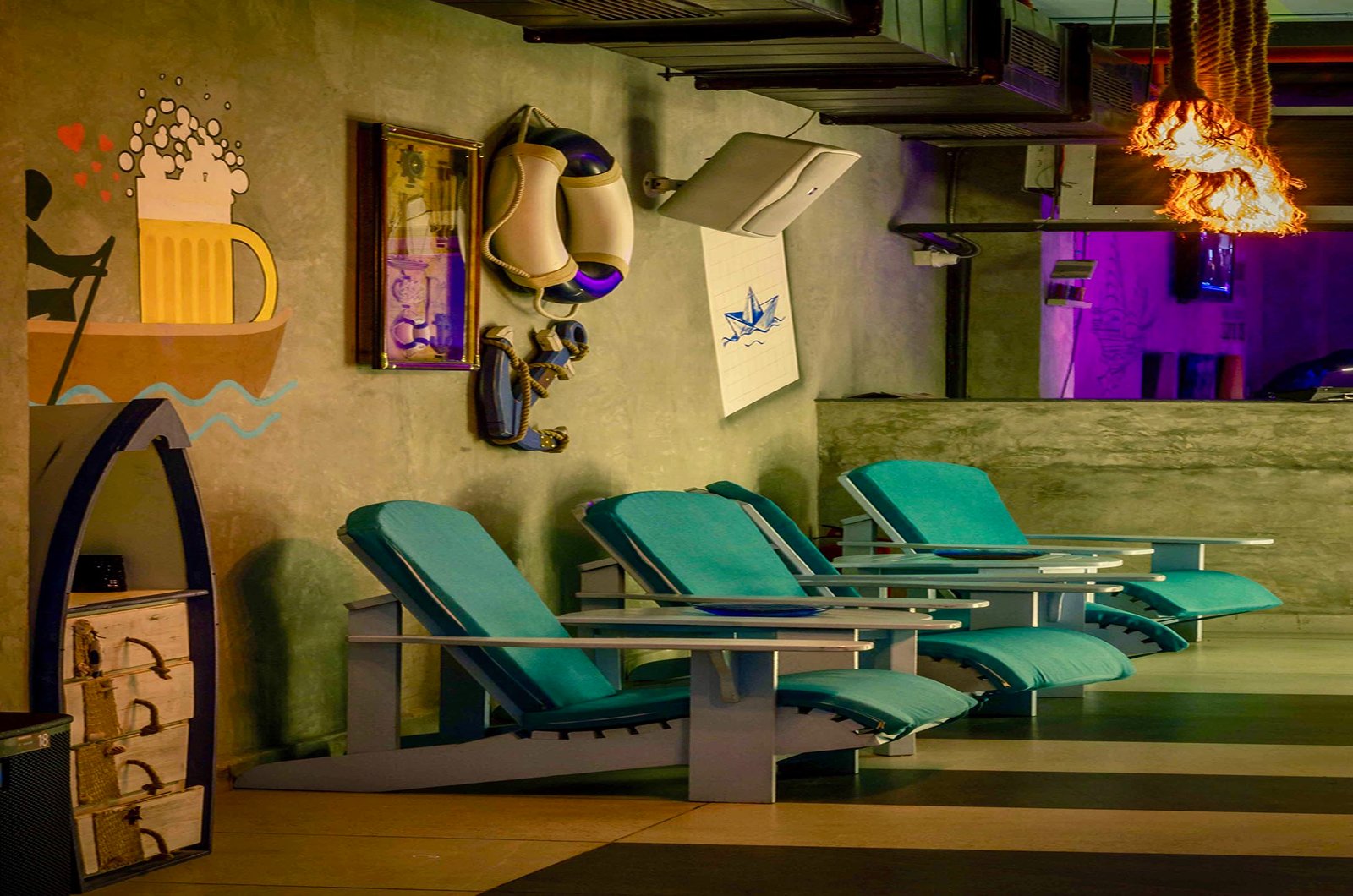 Shubham gushed with excitement when he shared, "While the microbrewery promises zest and rejuvenation with chilling beer experiences from the map of the world, Boathouse will also be a treat for the tea and coffee lovers. With Boathouse, an array of coffees have been introduced to the region including Kona coffee, Vietnamese coffee, and Turkish coffee. Other recipes like Malay Laksa soup, Bibimbap, Swiss-style Cheese Fondue, Som Tam Salad and Beer, Chocolate and Gulab Jamun cake will add the zeal to a visitor's scrumptious gourmet meal. The microbrewery also incorporates a Live Sushi Bar."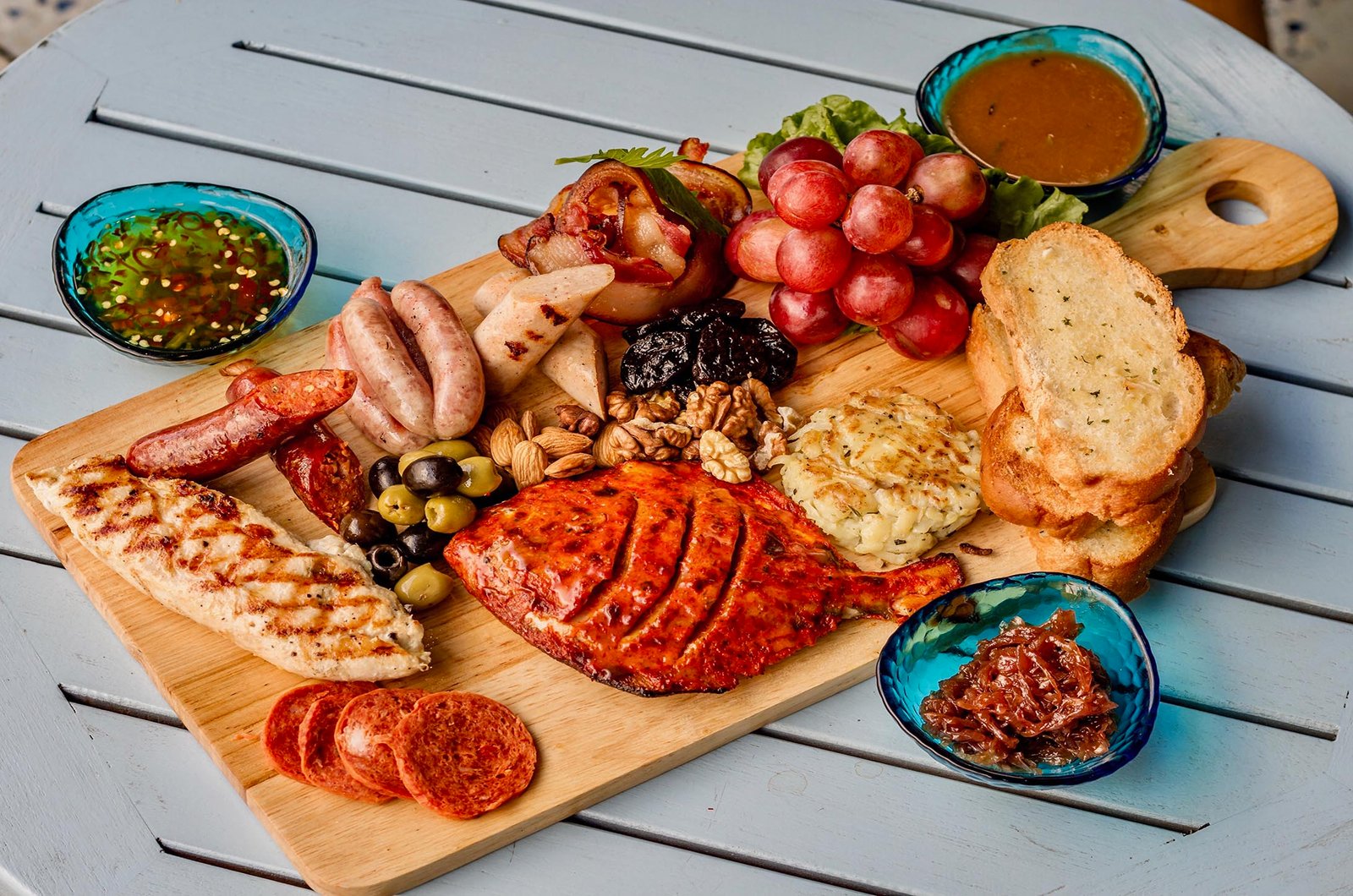 Sandeep and Seema said, "We were lucky to find everything related to the theme of Boathouse during a shopping trip to Thailand. Whatever you see in the interiors, crockery and cutlery have all come from there. So we have all cutlery which is titanium coated, there are pure bamboo glasses, theme based plates, all very unique to this region."
As the stewards served us the best specialties of Boathouse dressed as sailors, Sandeep Sharma introduced us to Duttmaddy, who has been drafted in as the master chef. Duttmaddy, who brings his rich experience of working in luxury properties of Marriott Group in Dubai and Abu Dhabi, informed us that the microbrewery's signature meal dish is 'Bibimbap', which literally means mixed rice. It's a Korean rice bowl dish mixed with vegetables or lamb and Asian spices. Visitors have a choice between veg, chicken or lamb.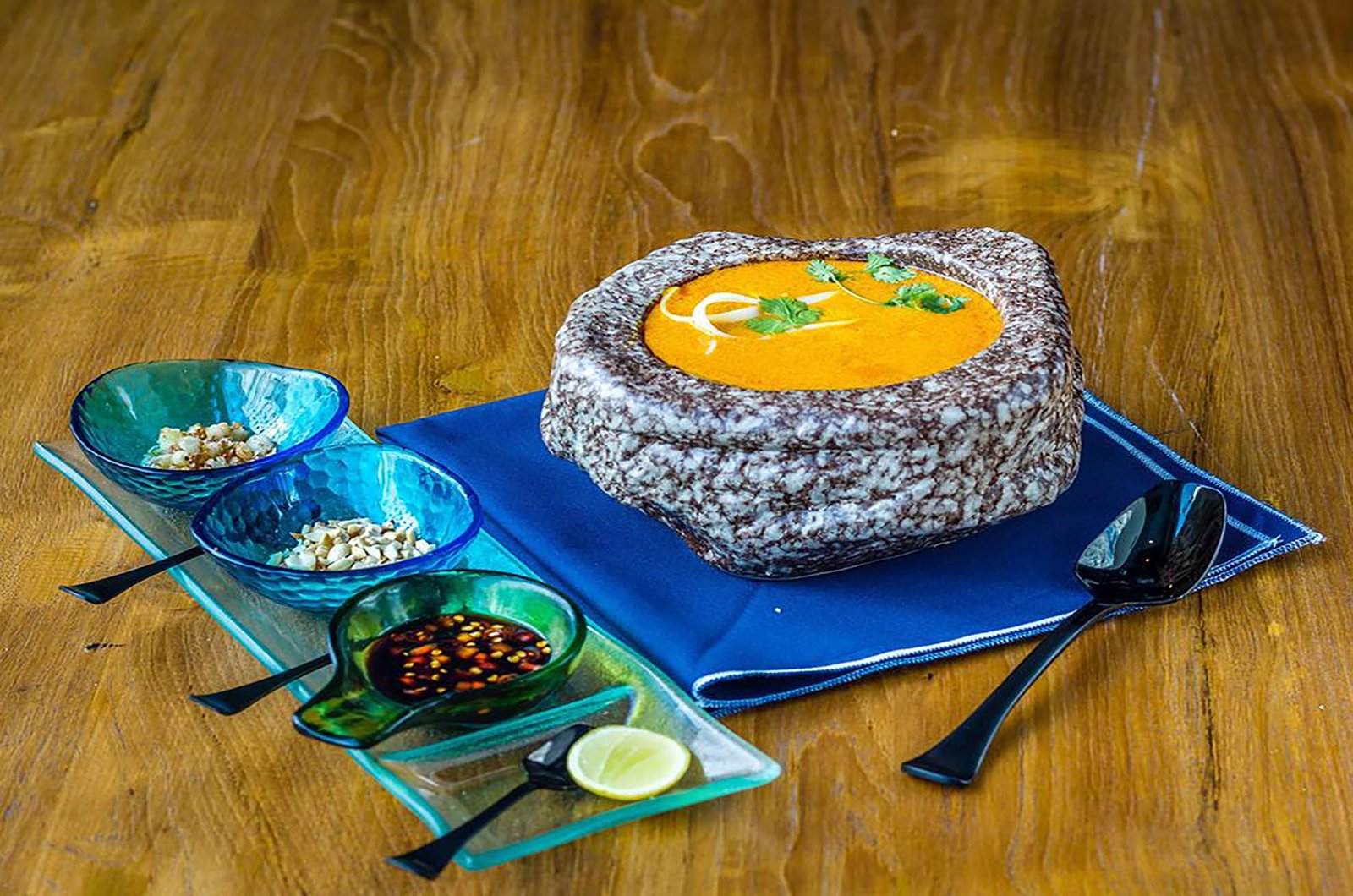 Among the bar bites, there is Swiss-style Cheese Fondue, a traditional Swiss fondue made with cheese and white wine and spiked with kirsch, giving it a toasty alpine flavor. The Malay Laksa Soup is a rich Peranakan spicy curry soup with rice noodles, mint, kaffir lime leaves, chilli soya, fried garlic, fresh cilantro, crushed peanuts and a lemon wedge. There is a choice between veg, chicken or prawn.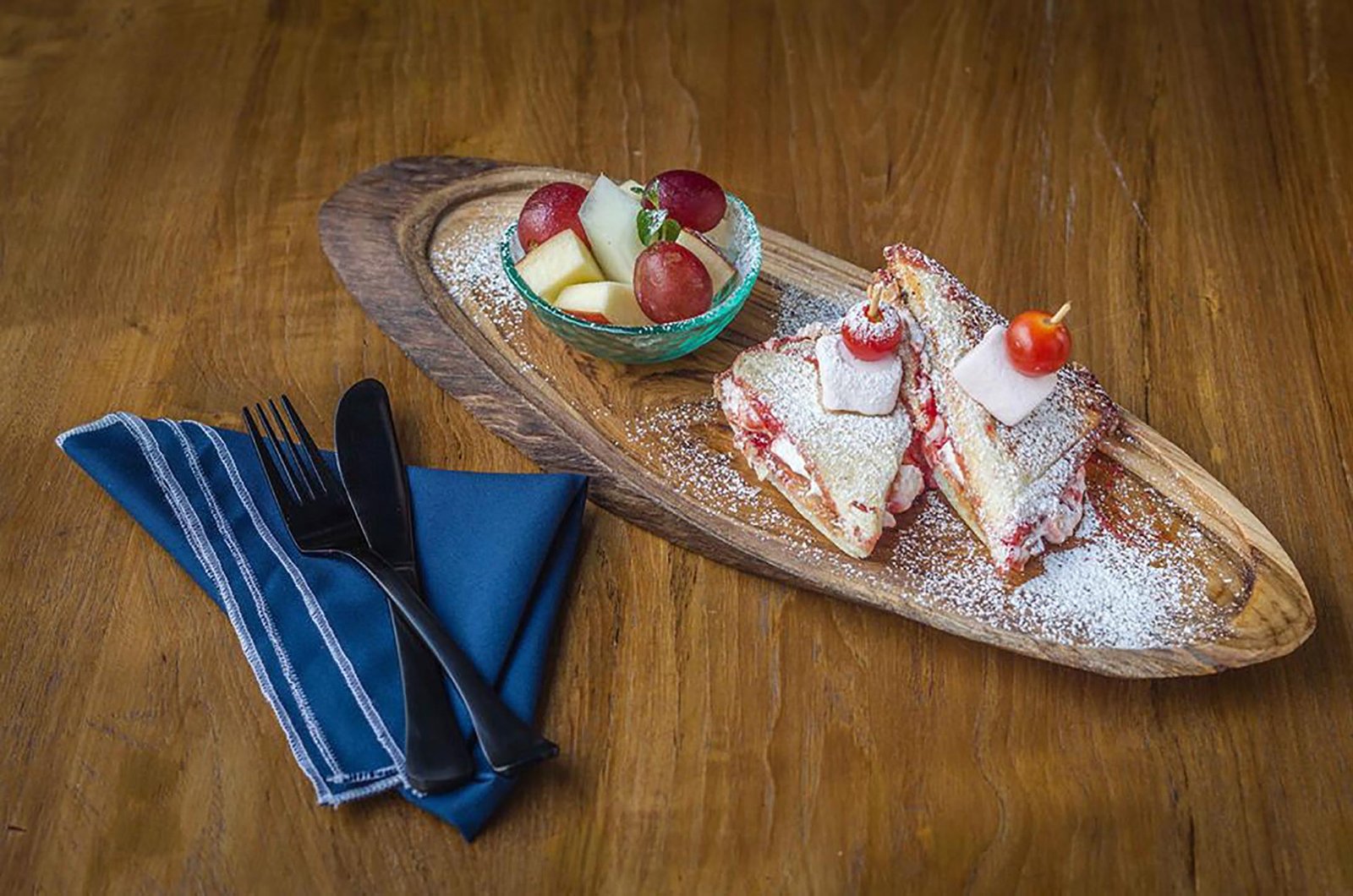 The experience of devouring a rich and unheard of Beer, Chocolate and Gulab Jamun cake slice and savouring a Kona coffee being brewed right before your eyes and getting a whiff of its enticing aroma were worth cherishing for a lifetime.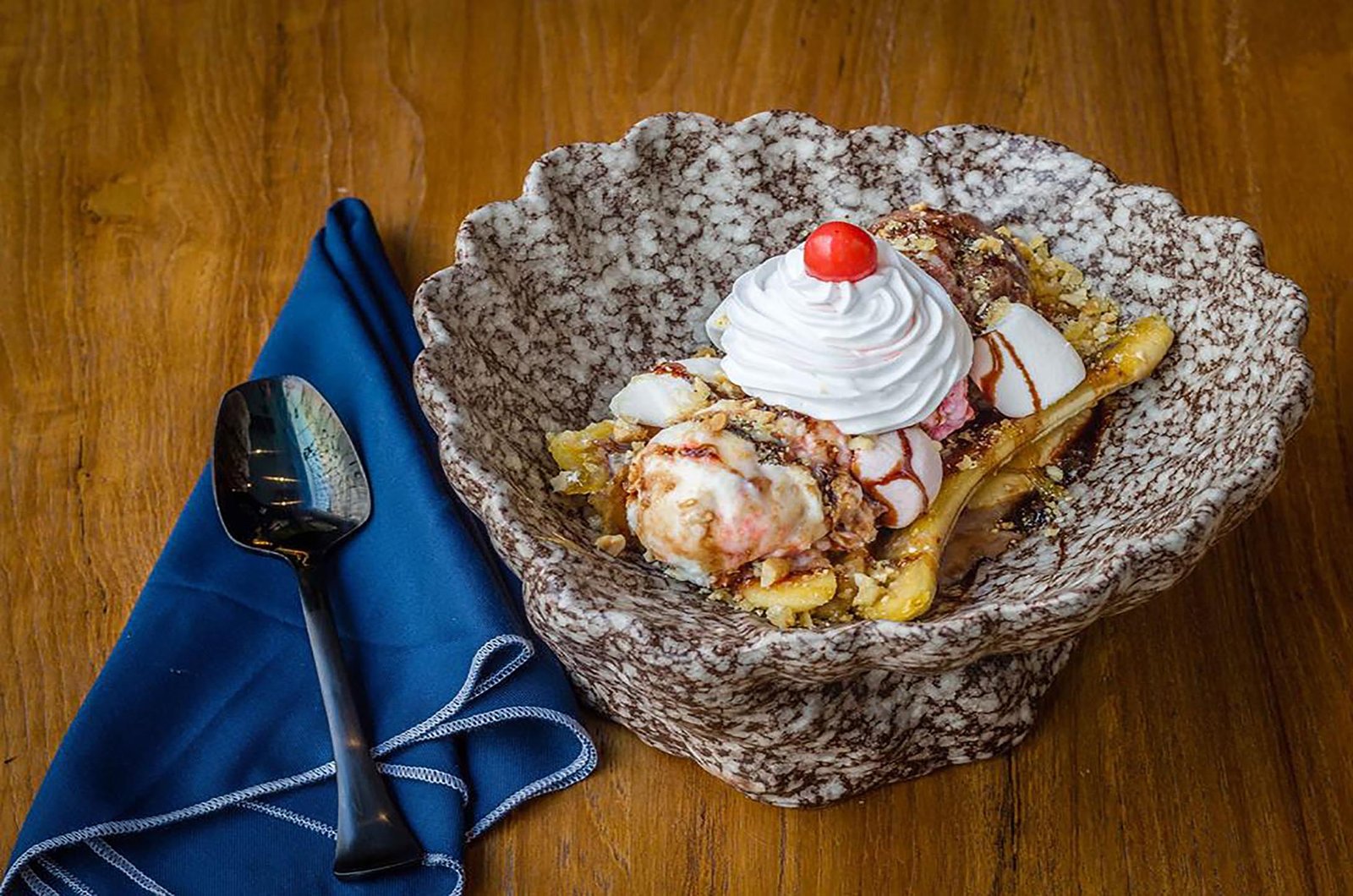 Poster Says It All
A poster hanging from one of the walls at Boathouse says a lot for the free spirited experience :
ROW, ROW, ROW
YOUR BOAT
GENTLY DOWN THE STREAM
MERRILY, MERRILY,
MERRILY, MERRILY.
LIFE IS
BUT A DREAM !!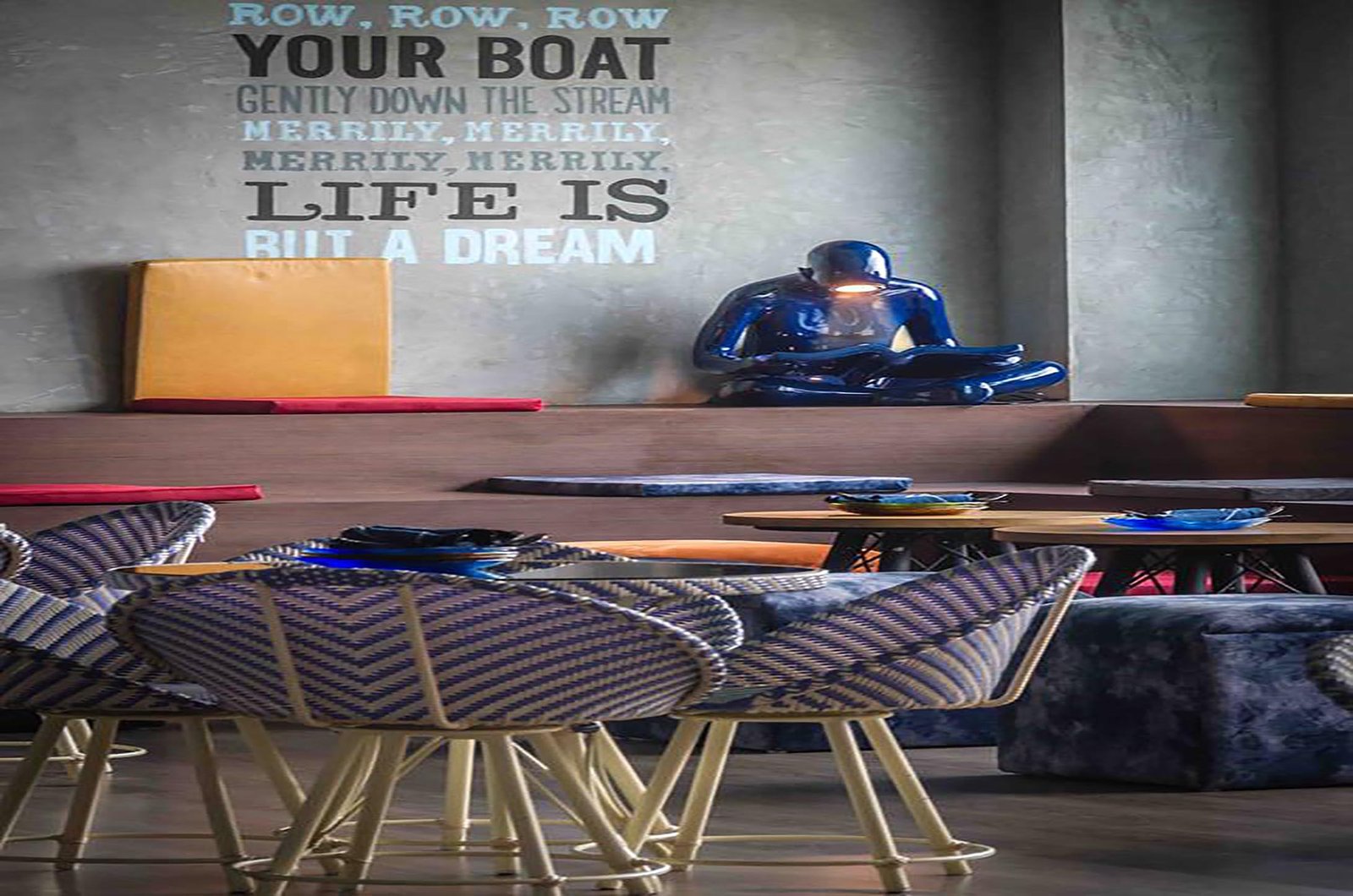 Valentine Week Special
With the approaching Valentine Day starting to take hold of the fun loving crowd, Boathouse has a Valentine Week Special offer going for its guests from February 10-14 with all days' complimentary cocktails for ladies and straightaway 50% off for first five tables. Also avail complimentary valet parking from the nearest Elante gate (No. 3) till the end of March.
So, hop on to the boat for the best brews and bites. Expresses yourself the romantic way!
Reservations : 7087003028