When it comes to merriment and partying, most occasions are incomplete without a round or two of cocktails or mocktails. It is worth mentioning here that beer is one of the extensively consumed alcoholic beverages across the globe and Tricity has seen a huge transition in the beer industry in the last five years. The craft beer culture has grown steadily and is booming progressively.
Some years ago there were just two microbreweries — Hops & Grains and Ooze-The Brauhaus, in Panchkula but today there are more than six of them including outlets in Chandigarh and Mohali such as The Brew Estate, The BrewMaster, Malt & Co et al. This clearly denotes that the sector is booming and moving away from the usual bottled lagers.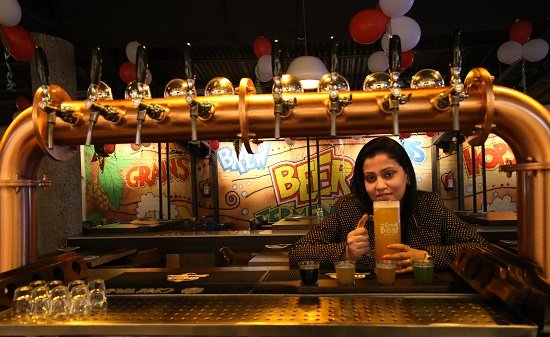 Photo By: Vikram Joy
That's something Deb Dip Chatterjee, General Manager, Hops & Grains (Panchkula) and The Great Bear (Chandigarh) agrees with. "I believe craft beers have gained popularity as they are prepared with passion, interest and excitement. Personal attention is required for small-batch production to produce brews that are flavourful and distinct. I believe this is one of the reasons that the industry has grown multi-fold in the last five years' span. We have entered into our seventh year of brewing and we have literally seen the industry growing by the day. With people becoming more health conscious, they are gradually switching to craft beer and prefer it over the bottled beers."
Toeing the same line Sandeep Kondal, General Manager Ooze-The Brauhaus in Panchkula, says, "Ooze is the first microbrewery based on German technology and as people here are well travelled they understand the variation in beers. Most of them are aware of the health benefits of craft beer."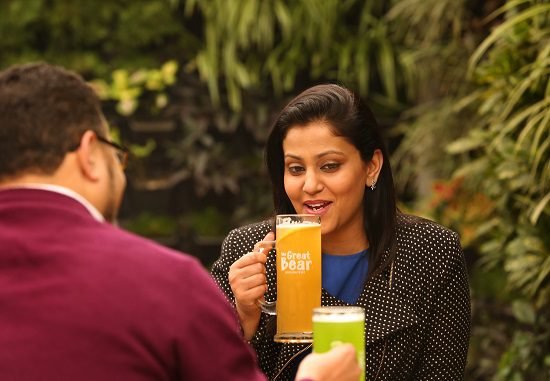 Photo By: Vikram Joy
The popularity is on the rise. Ask Gaganpreet Singh, a regular visitor at The Brew Estate and he admits, "I was introduced to craft beer by one of my friends and I never felt like having bottled beer after that. A fresh brew is not only flavoursome but healthy as well."
While explaining the different beer flavours, Chatterjee says, "Taste and flavours are the biggest USP of microbreweries. You can attempt and introduce numerous flavours of beers at a microbrewery. Currently we are serving Wheat, Dunkel Dark and Redberry (special seasonal beer) at Hops & Grains and Wheat, Bock, Peach (special seasonal beer) and Paan (special seasonal beer) at The Great Bear outlet."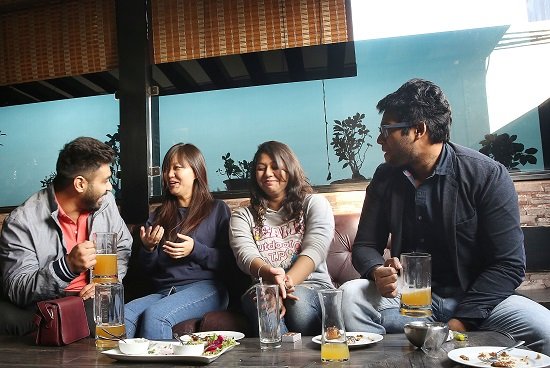 Photo By: Vikram Joy
Rachna Goyal, a HR professional admits that apart from the innovative flavours, craft beer is low in calories, which adds to its appeal. "We love hanging out with our friends at microbreweries and the best part of having a craft beer is that it isn't fattening. The paan flavoured beer that they are serving these days at The Great Beer is indeed a great quencher," says Goyal.
When it comes to serving authentic Pale Ale, Kondal adds, "We are serving Hefeweizen (Wheat Beer), Pilsner (Czech Lager), Trappist (A rare Belgian Ale) and we recently launched IPA (India Pale Ale) which is a popular beer globally and contributes 60 per cent to the consumption of IPA worldwide."