"I am positioning Raajiya's as tricity's one-of-a-kind trousseau destination. My forte is trousseau ensembles. Brides to be and their family members can come in and pick out outfits for any occasion, all in one studio. We also customise cuts and embroideries as per client requirements," Rajni told LifeInChandigarh.com in a one-on-one interaction.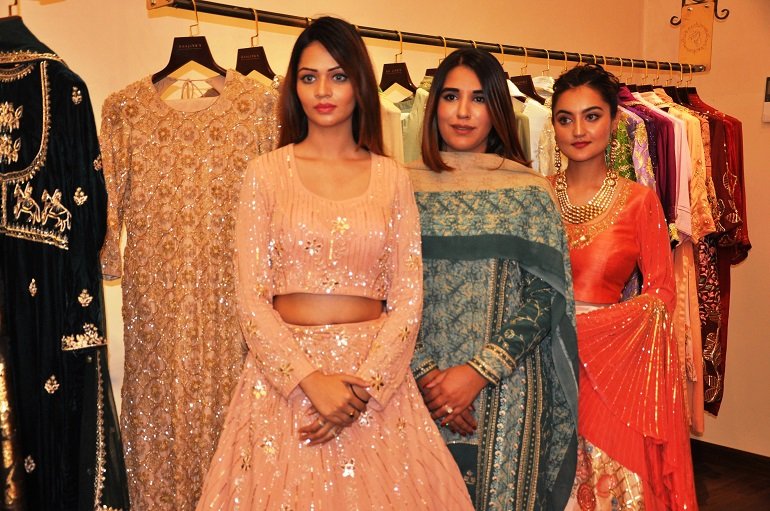 Photos By : LifeInChandigarh
Her bridal collection has a range of shaharas, anarkalis, cape style gowns, Indo-Western gowns, bridal dresses, and more. "The USP of my designer wear is quality of fabric and handicrafts. I use 100% pure fabrics like crepe, silk, georgette and velvet. My team of 20 expert artisans create elaborate designs with embellishments, using embroidery materials such as 'dabka', 'napa dori', 'zari', 'cut dana', 'mukaish', etc," adds Rajni.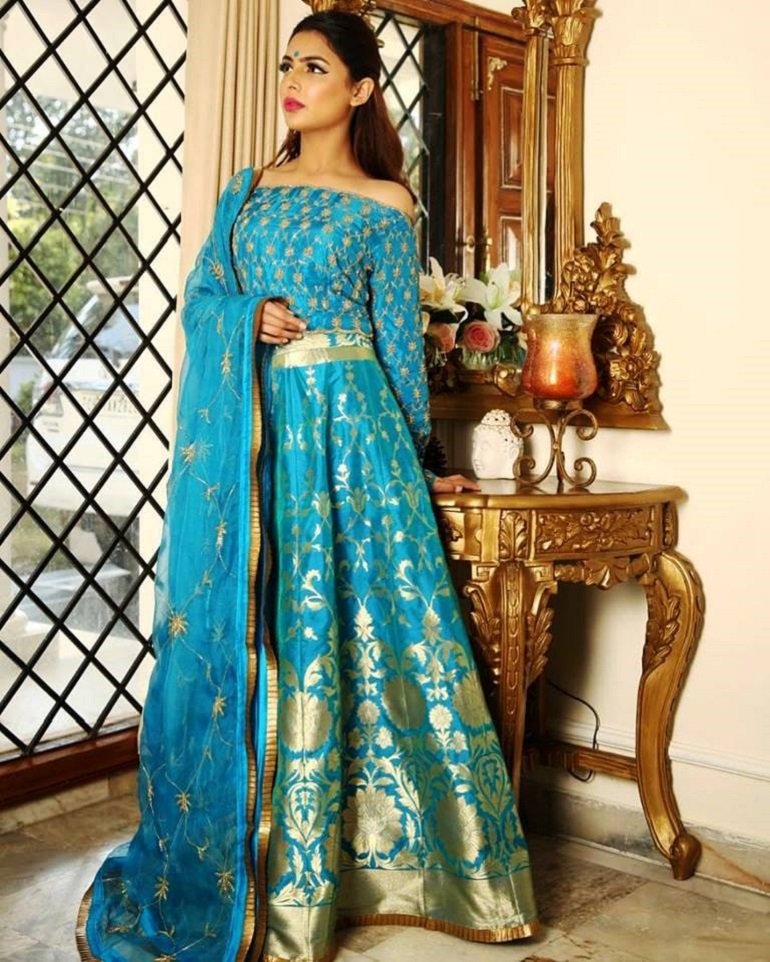 She also has 10 people working for her in the stitching department. The price tag starts from Rs 5,000 and goes up to Rs 3-4 lakh. Not just traditional and heavy work base outfits, Raajiya's also has pieces which can be best described as 'ethnic wear with a twist'. In this category, there is a wide array of fun and quirky outfits for the younger lot and regal wear for the classy ladies.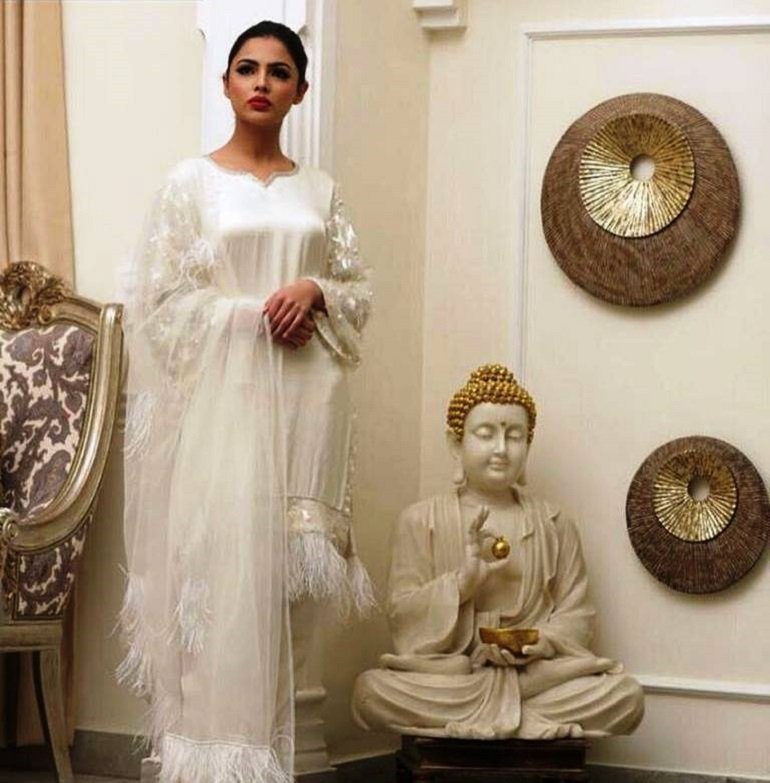 Sharing her thoughts about the bridal couture trends this wedding season, Rajni says, "We have had brides ask for customisations to add a special something representing their love story, which I find very personal. These tiny personal touches make the outfit entirely a bride's own."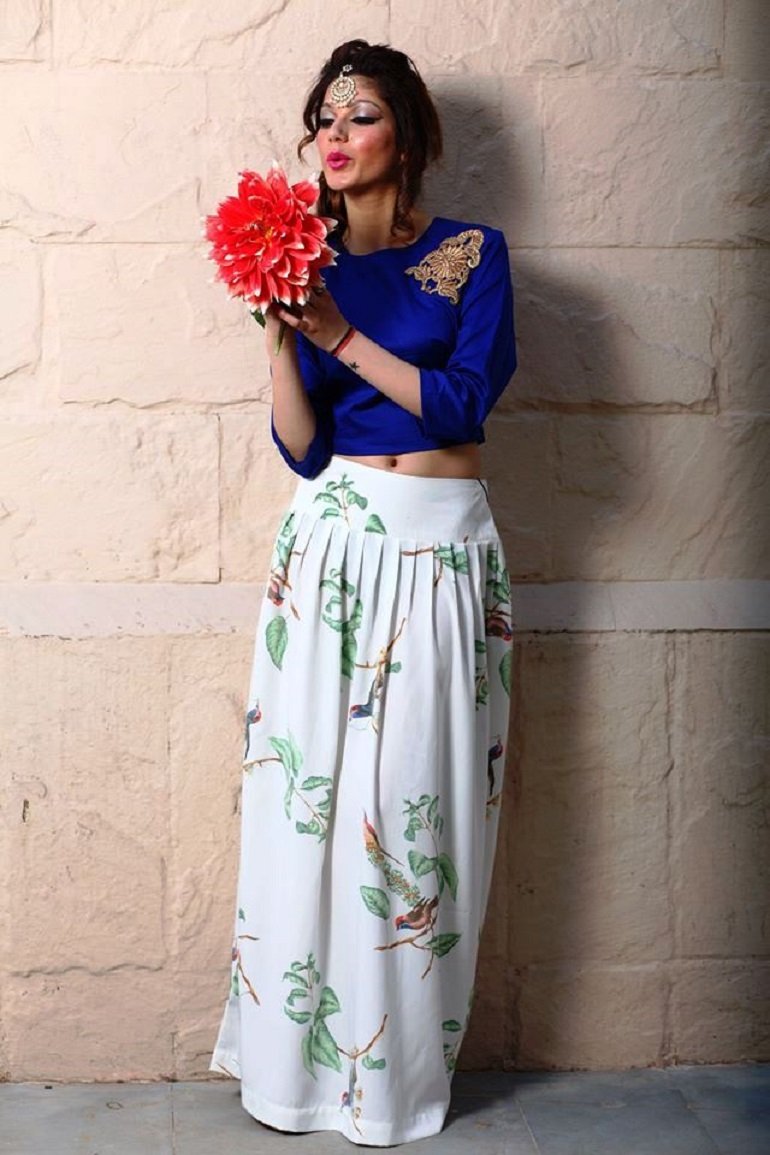 Though not formally trained in fashion designing, Rajni feels that it is something which comes naturally to her. "I remember, even as a small girl of 7-8 years, I used to passionately follow the fashion, like I was mesmerised by what Kareena wore in 'Kabhi Khushi Kabhi Gam'. I wanted that outfit with a cut up to the waist for myself."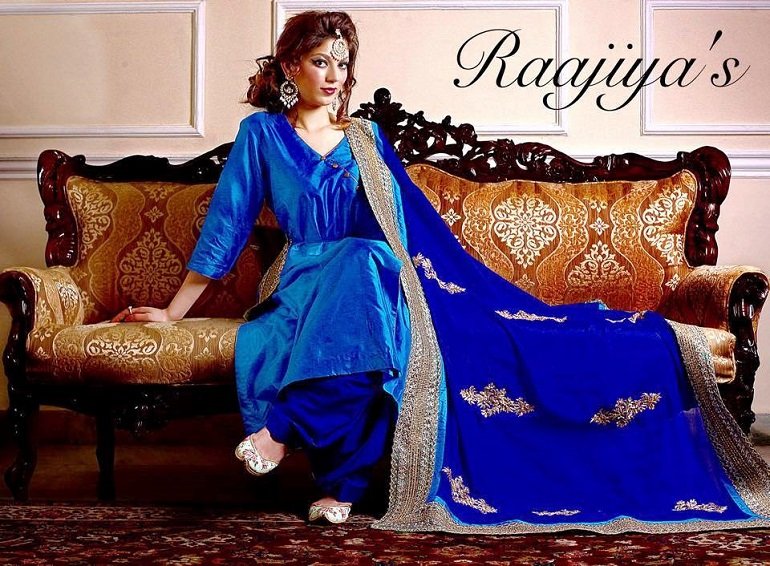 She is quick to add though that she does not believe in following trends. "I love to design what appeals to me most. Personally, I like soft colours with embroidery that is heavy, but at the same time not overstated. But to cater to the different tastes, I do use bold colours in my outfits."
So, what does she have to say about the competition she would have to face. "My sickness, which left me paralysed for four months, gave me a chance to rethink my life. God blessed me with a new life, and I am now a stronger and more confident me. With my flair, and the unflinching support of my family and my husband, who designed Raajiya's with me, I am sure I will carve a niche for myself. And not the least, the love and support showered on me by my existing clients, who patronised my Sector 5 home studio, is a source of immense strength to me," she asserts.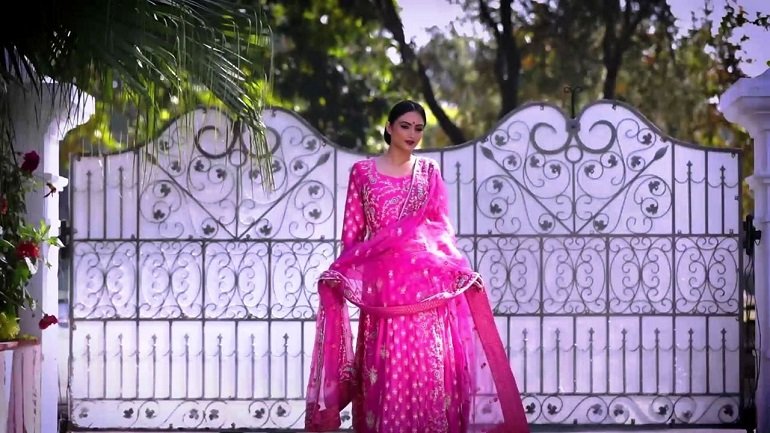 Rajni is preparing to launch a summer collection by February end and a fresh wedding collection for the next wedding season. "I did design my husband's outfit for our wedding and the reception, so maybe at a later stage I might start designing men's wear as well," she says, wrapping up the interaction.