Designed by Suvrita Bhardwaj and Nikhil Pratap Singh of city-based Loop Design Studio, who also remodelled the Elante outlet of Playground after MOCHA pulled down the curtains and was rebranded, the two entrances to the Sector 26 restaurant are unique and major focal points in terms of design. The messages splashed across the front entrance to the hangout facing the Madhya Marg "Alchohol You Later" and "There is More Than Light At the End of the Tunnel" prepare us for what awaits inside.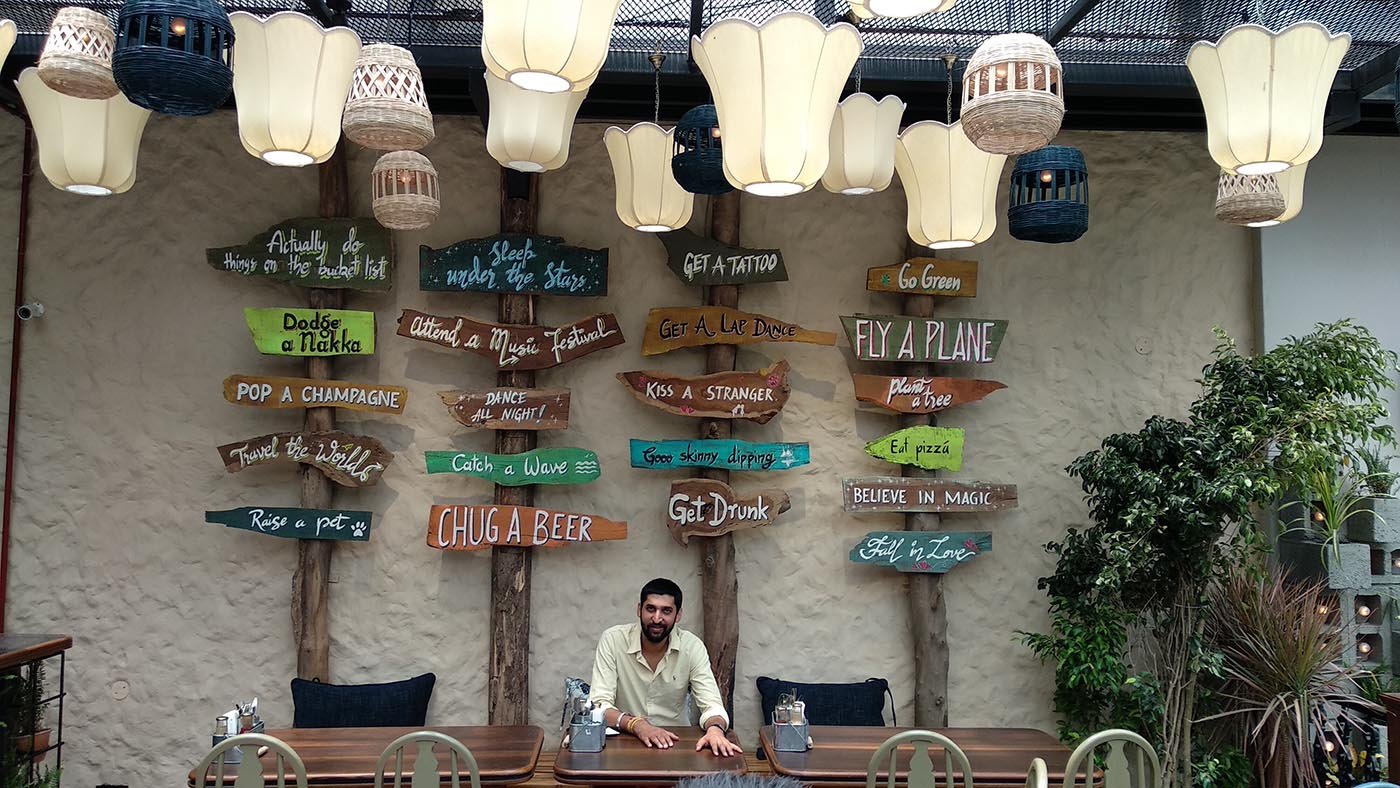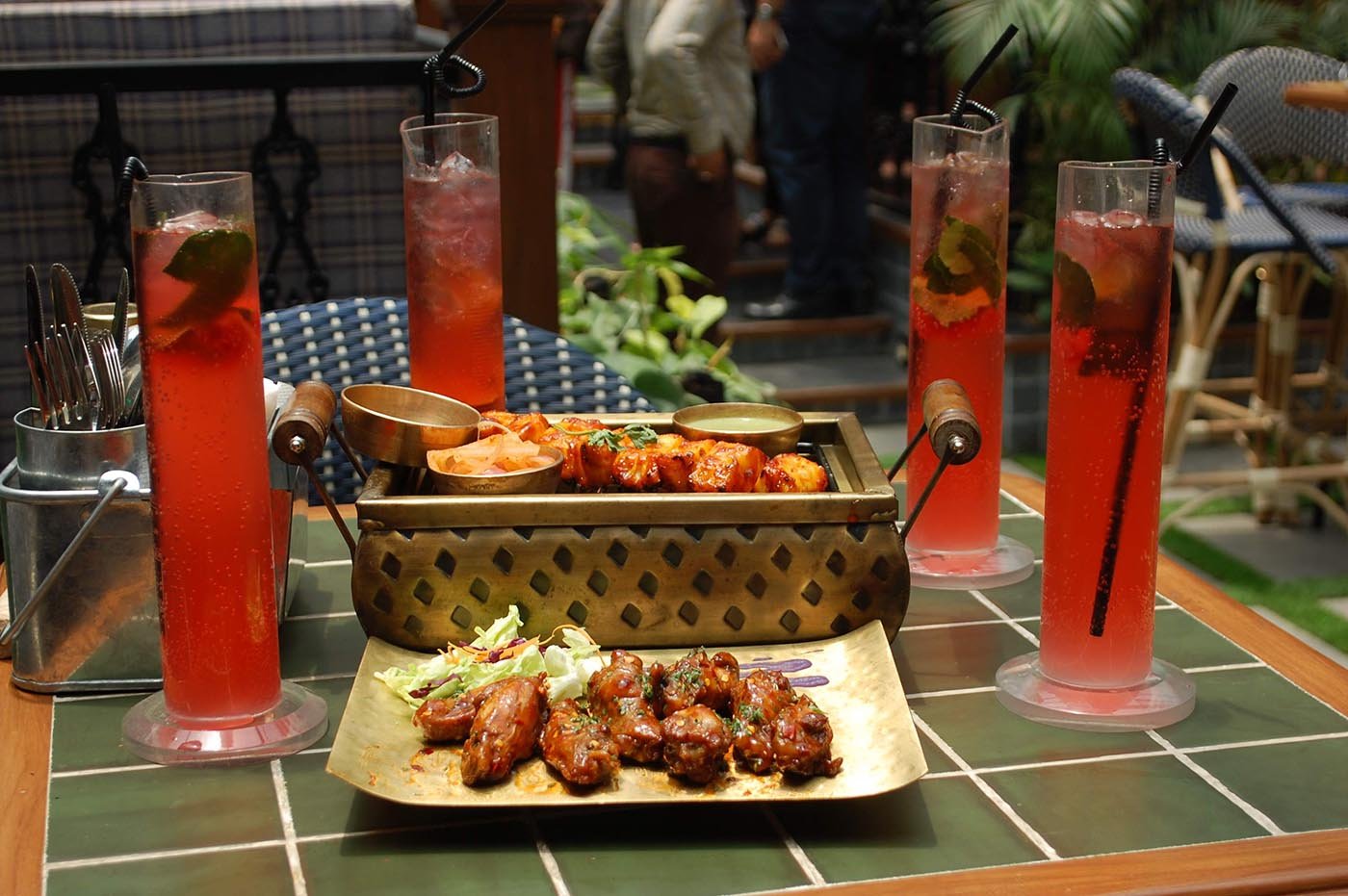 Photos By : Life In Chandigarh
Indeed a 50 feet long, three feet wide and 20 feet high tunnel like passage, lined with 2,000-odd empty liquor bottles of top brands on either side in front of illuminated mirrored shelves and roof, mesmerised us. At first glance we could not figure out the back entrance. A 90s style Music Shop stacked with empty cassette labels of music of the era, complete with music system and speakers, television set, etc hit us. Just a plate with PUSH written on it indicated a concealed door in one of the racks leading us to a vibrant expanse with discrete and tastefully decorated levels taken up by a well stocked bar, a cafe, lounge, a pizzeria with a wood-fired oven, stage, etc.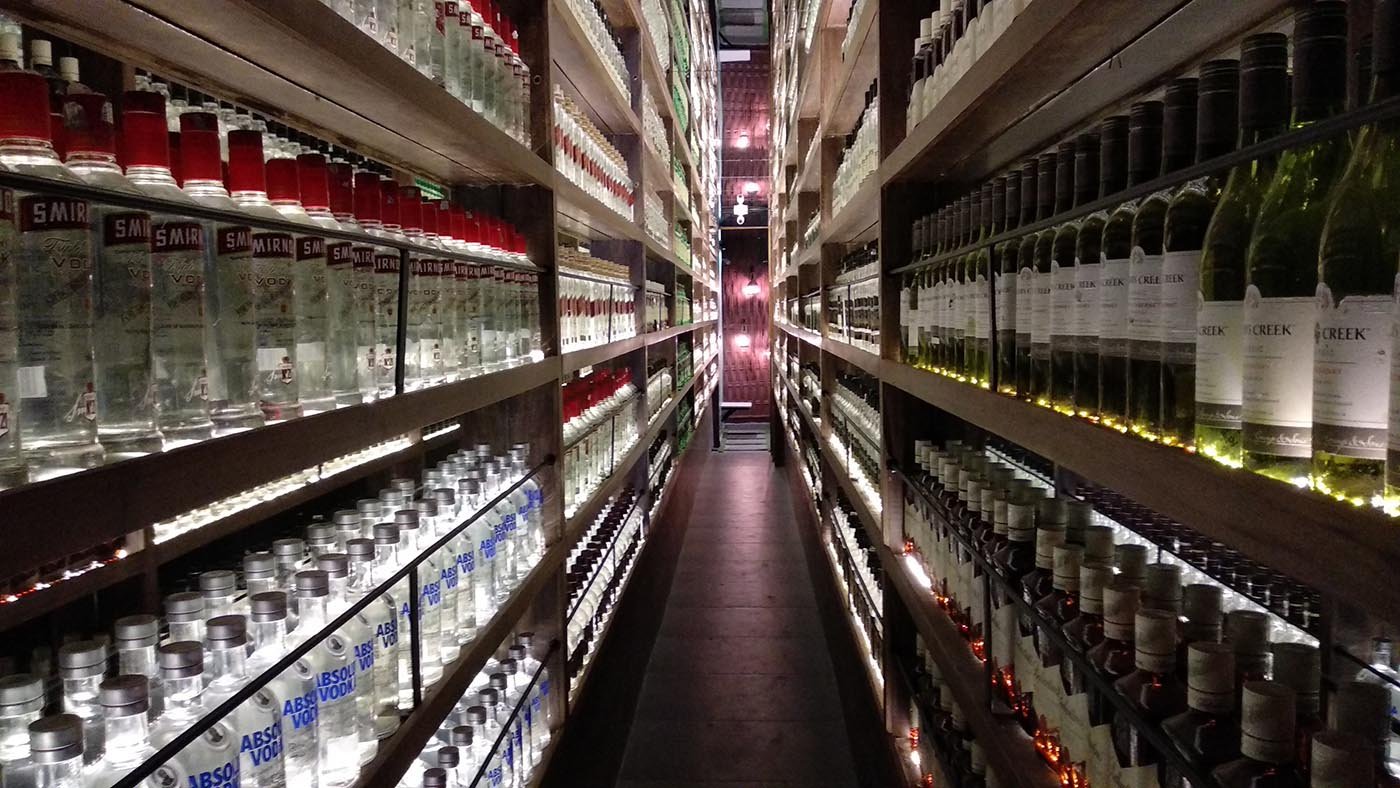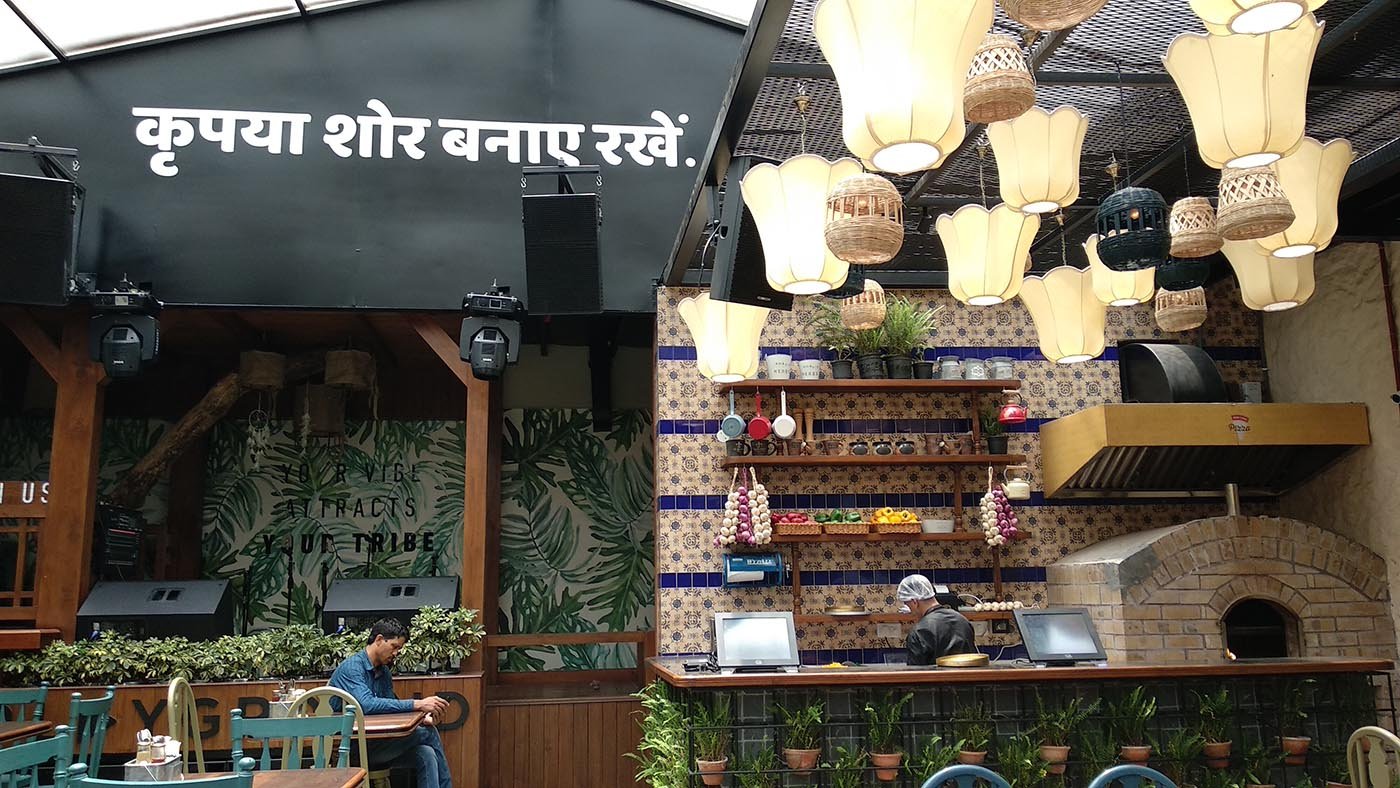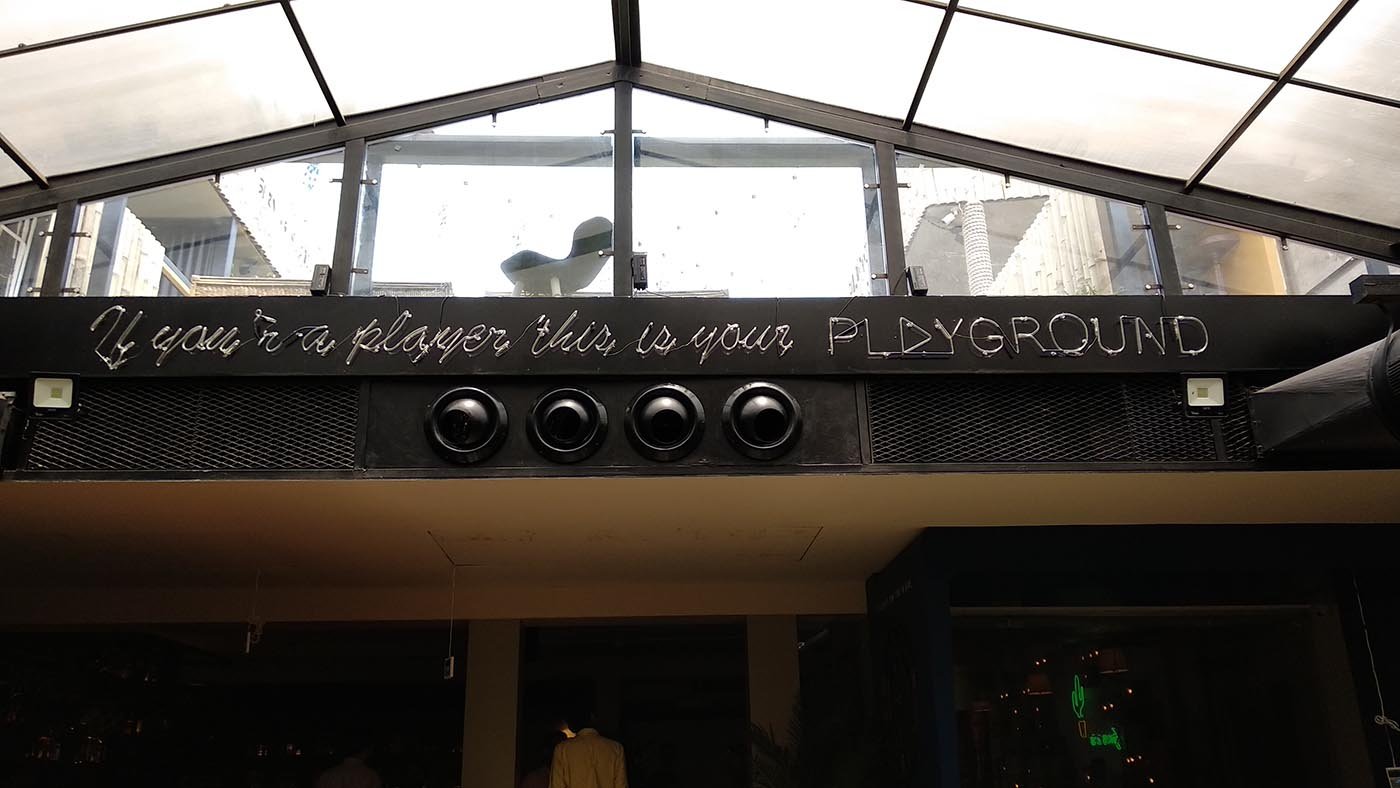 Large-sized portraits of the poster boys of world politics – Donald Trump, Vladimir Putin and Kim Jong-un – adorn the central wall with velvet-upholster sofas making the seating slightly more formal.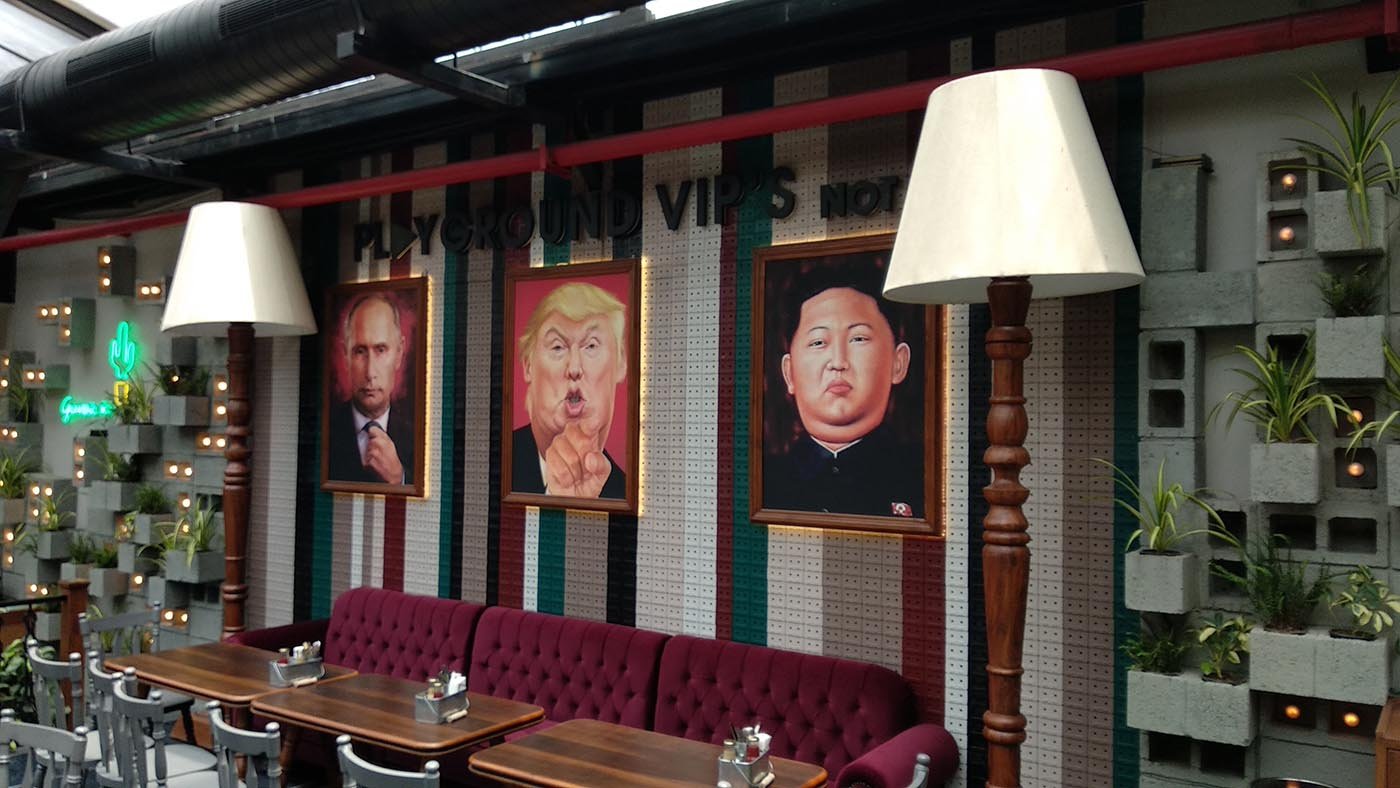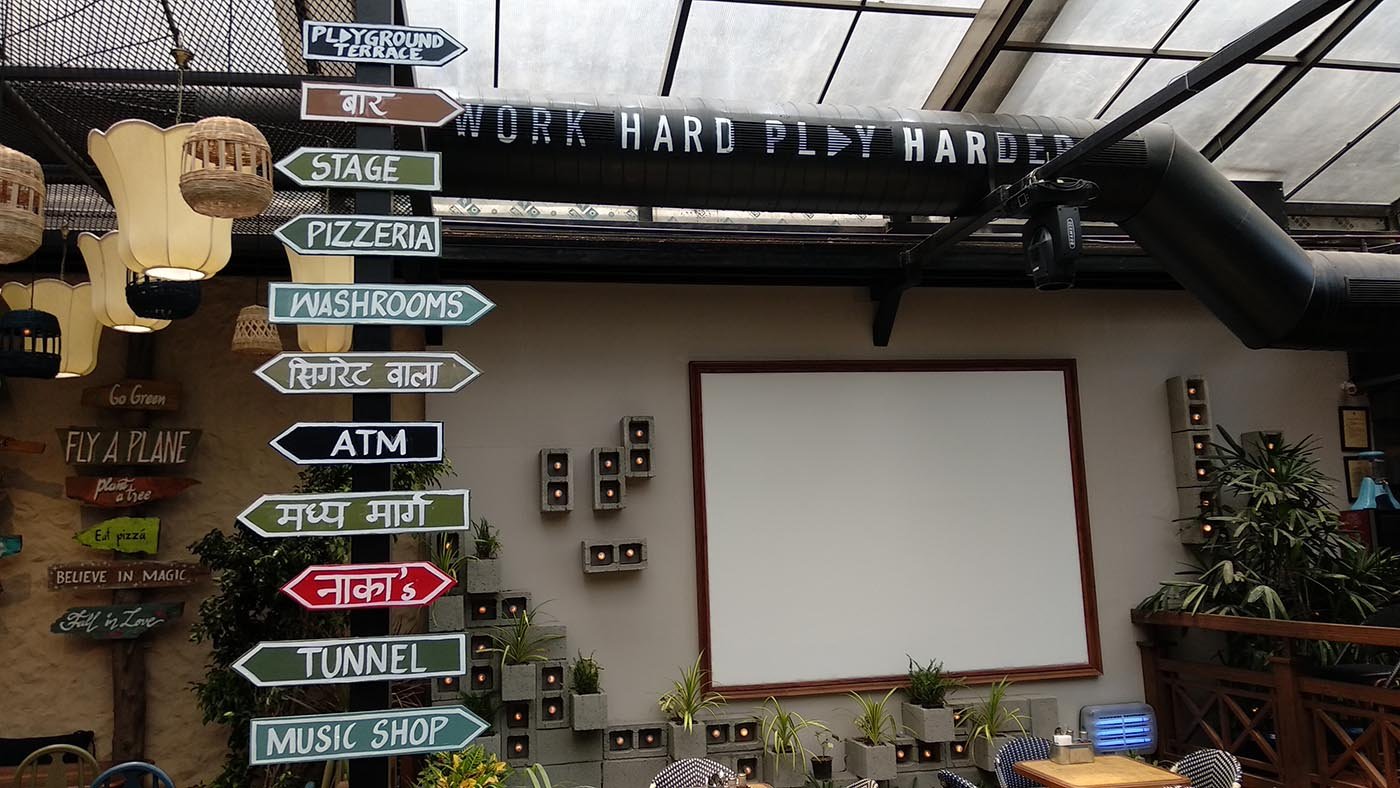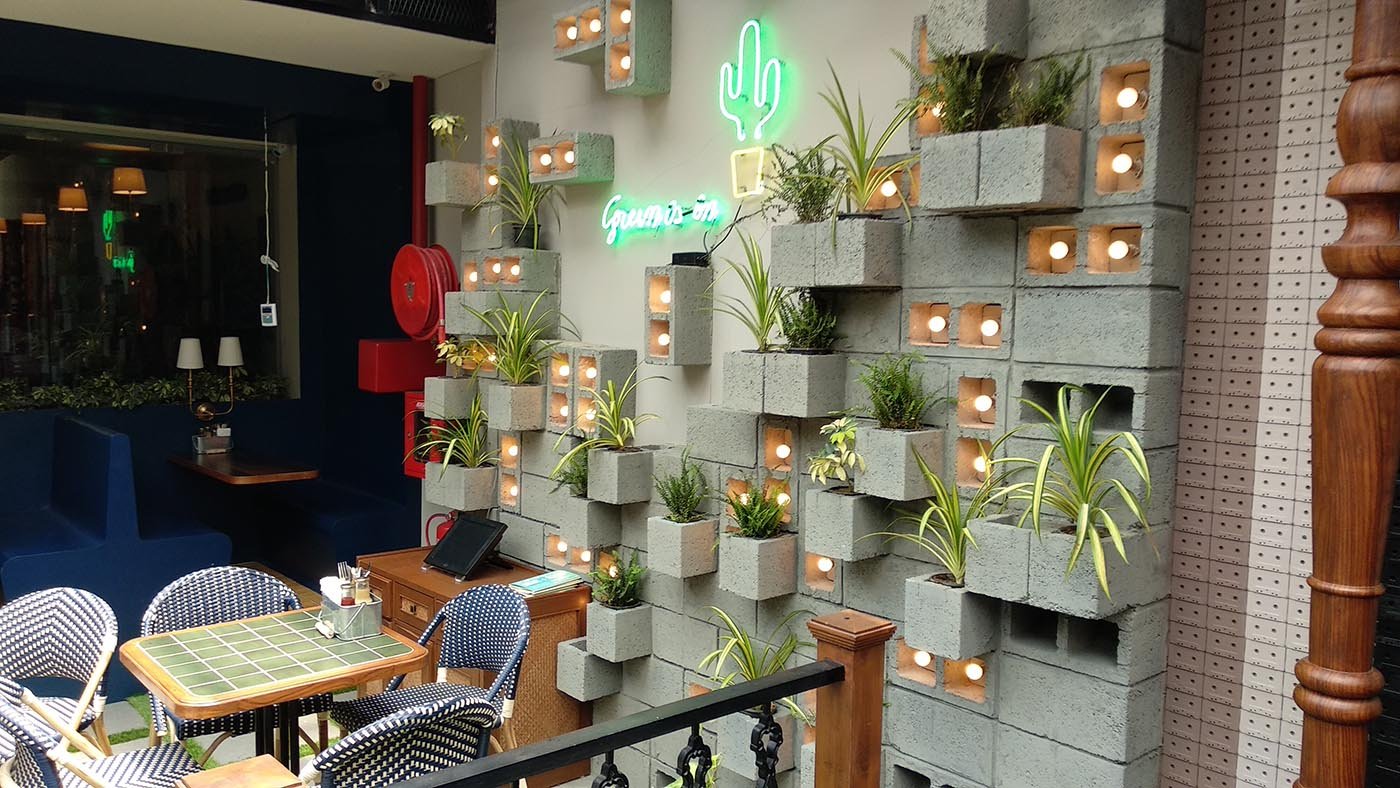 Says Ayush, a first generation restaurateur who did his schooling from Lawrence School, Sanawar and BBA from Symbiosis, Pune, "a spacious courtyard, Playground is a cafe-bar with food and ambience worth spending an entire morning, afternoon or evening. The intent behind creating Playground 26 was to break the conventional setup and outlook of a typical Sector 26 restaurant. The inside-outside concept was dropped and the restaurant has been treated as a single translucently-roofed envelope that flows from one end to the other. The expansive single surface has been divided into multiple levels and sections with their own peculiar vibe and spatial characteristics.
"Whether you're looking for an after work drinking place, a great sit-down dinner or that perfect date, Playground is the answer to all your plans. From a drool-worthy menu to some outrageous cocktails, great live music and live sports screening this cafe-bar has its all. The restaurant is submerged in a thick cover of 'greens' that have been carefully engrained as a part of the design."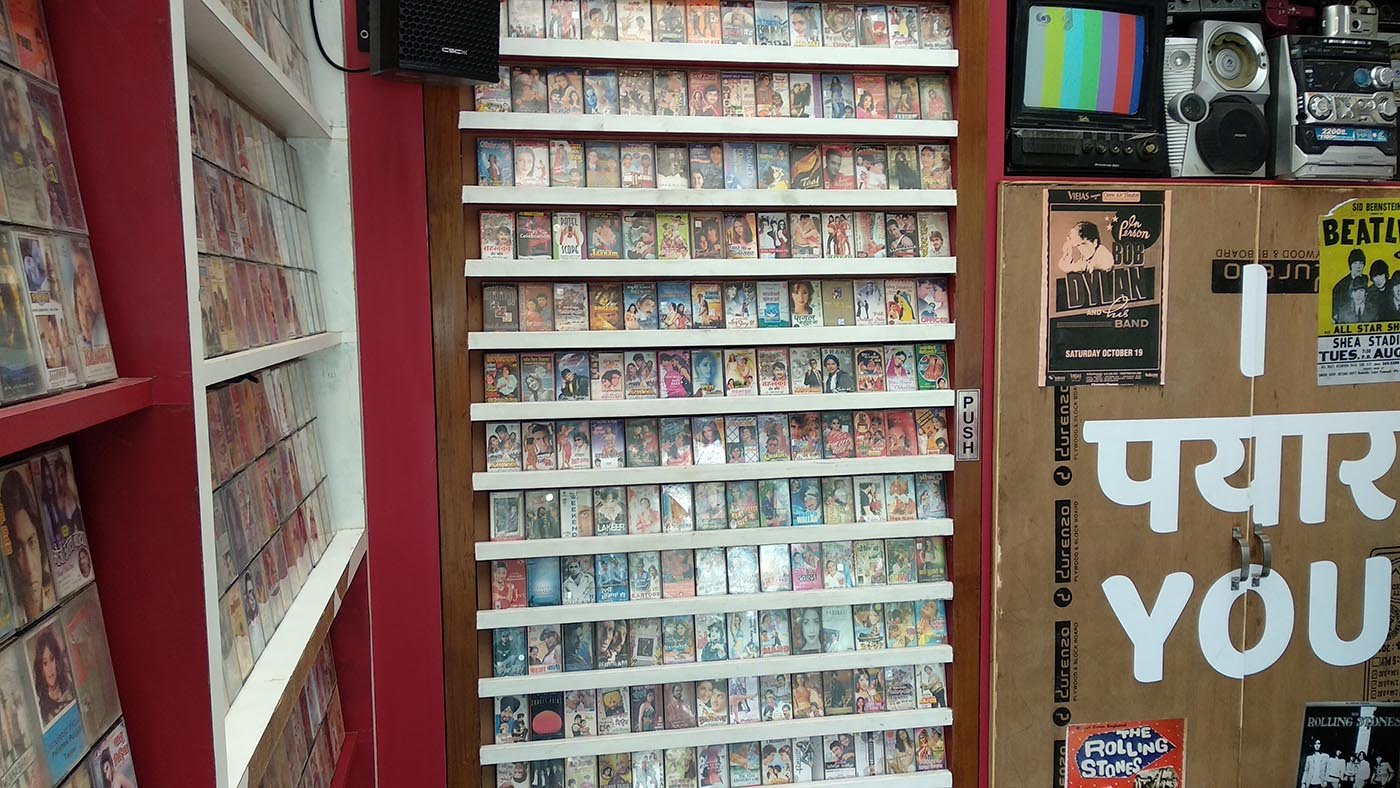 "We have tried not to go over the top as far as food and decor is concerned. We have not experimented with the food too much. We feel that the food should be simple, just as it should be – cooked in a healthy medium, tasty and served smartly and with warmth. But we have a huge variety – 200-odd items on our cuisine, the best of Indian, Chinese, Middle East, Asian, Continental and European," asserts Ayush.
Open 9 a.m. to 1 a.m.