A 5-city chain of centres equipped with such biomedical equipments and devices, Abhinav Bindra Targeting Performance (ABTP) rehab & fitness centres, a brainchild of India's only individual Olympic gold medallist and five-time Olympian Abhinav Bindra, has in the past four years provided permanent solutions to physical and neurological problems and issues of 20,000-plus medical patients and athletes. The centres, which provide advanced physiotherapy and high-performance physical training, are located in Mohali (sub centre Chandigarh), New Delhi, Pune, Bhubaneswar and Bengaluru.
Photos By : Life In Chandigarh
Heading the ABTP facilities is one of the most qualified sports science experts in the country, Dr Digpal Singh Ranawat, who has worked with athletes across the world. The centres are manned by well trained physiotherapists who specialise in, among other fields, orthopaedic rehabilitation, neurological rehabilitation, women's health, cardiopulmonary rehabilitation, paediatric rehabilitation, high performance training and injury management.
During a visit to review ABTP's Mohali facility in Sector 82 on Airport Road, LifeInChandigarh.com was impressed with the ambience, the world class equipment and the highly qualified and trained staff. A firsthand experience on some of the Italian machines was a real eye-opener.
"The biggest advantage of the technology used at our centres is to give an accountable and objective assessment of physical parameters. Akin to a weighing scale, which gauges the weight of a person, the array of devices can provide data on 30-plus parameters. From this our expert physiotherapists, trainers and data analysts can identify the root cause of a problem and help correct that. So an issue is addressed permanently," shares Ranawat,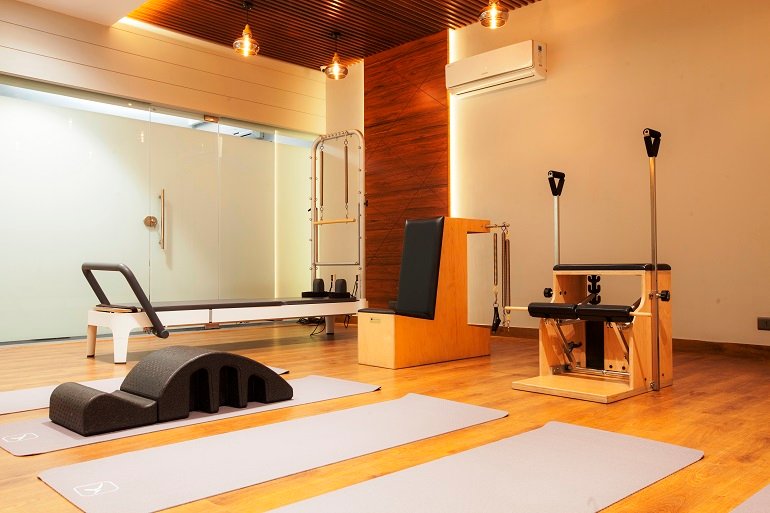 The centres have a wide range of world class biomedical equipments and devices from TecnoBody. With more and more people understanding the impact of data-driven technology in physical and neurological rehabilitation for medical patients, as well as in peak performance of athletes, the centres are becoming increasingly popular with the passage of time. Tie-ups with global brands like Lode and AEI Technologies ensure that the centres are regularly updated with the best of technologies.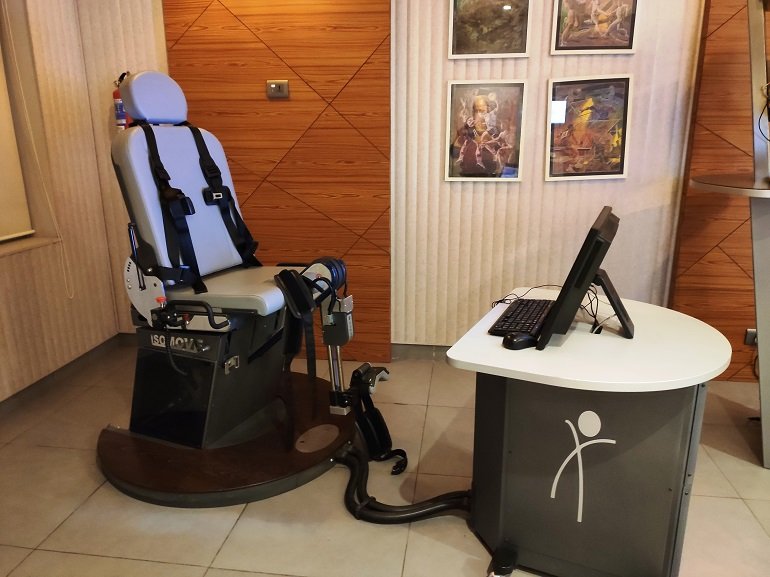 Encouraged by the impactful benefits being derived by medical patients and athletes from ABTP centres across the five cities, Abhinav Bindra has plans to expand access to such facilities and technologies across the country.
How did it all start!
The demure Bindra opens up thus: "I have had the opportunity to lead a life involved in a high performance sport for over 20 years and was fortunate to get the best support with cutting edge science and technology abroad. It played a big part in helping me avoid injury and become physically more self-aware. These ABTP centres bring the same opportunities to India. Here both athletes and physical rehabilitation patients can receive the best of science and technology and bring values of sport and high-performance into everything they do!"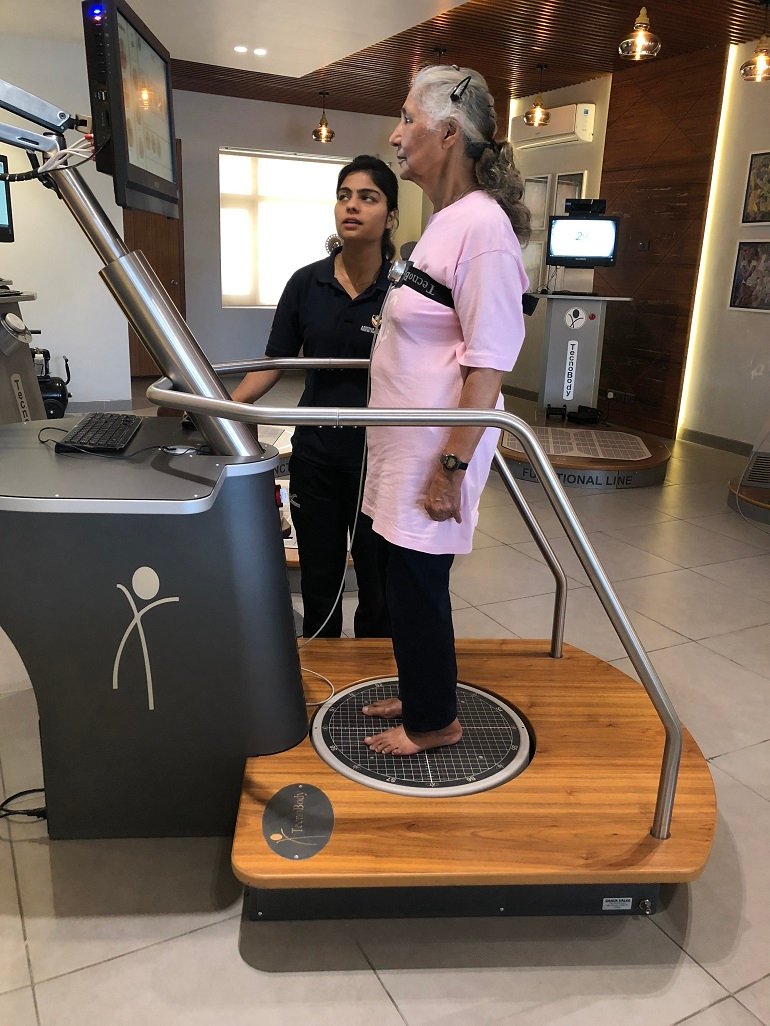 What does a typical assessment entail!
Explains Dr Rohit Kalyan, Centre Head at ABTP Mohali, "At each ABTP centre, the assessment is divided into two parts, first, physical assessment, which involves physical examination of a client, and second, bio mechanical assessment, in which 16 types of tests are conducted – static, dynamic stability, pelvis stability, gait/run analysis and functional testing for upper limbs and lower limbs, etc. The various facilities and equipments are provided in four different labs – biomechanics/postural lab, functional lab, gait/physiology lab and recovery & rehabilitation lab."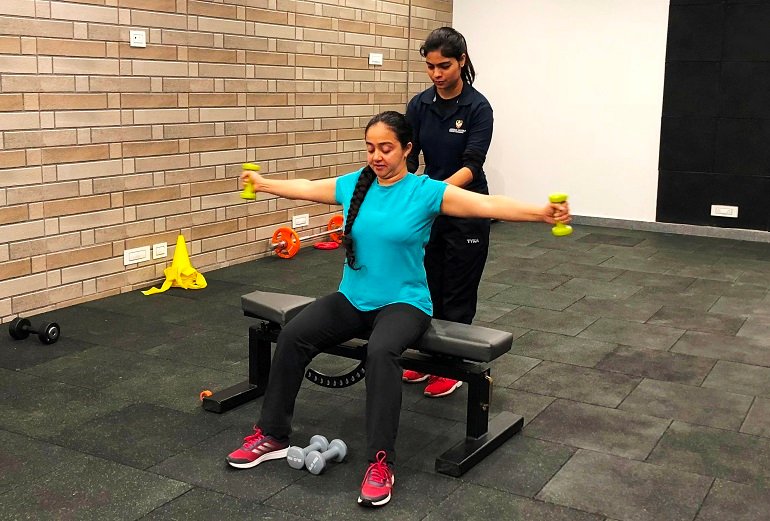 Though ABTP offers packages for various assessments and rehabilitation therapies ranging from five sessions at the lower band to 30 sessions at the upper, with charges depending on the medical condition of clients, patients with chronic knee issues may require 20-40 sessions and those with chronic back issues between 15-30 sessions. Each session can cost Rs 1100 for 30-minute session and Rs 2000 for hour-long session.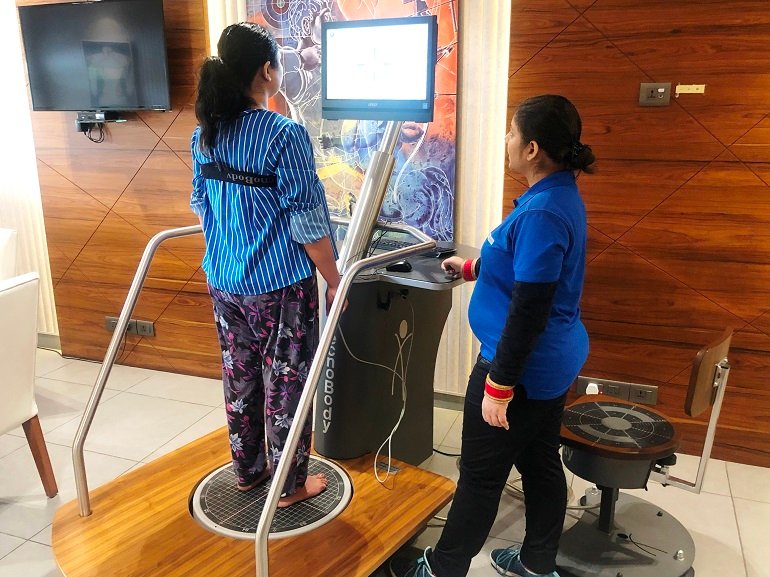 Giving a couple of examples from across centres to buttress the effectiveness of data-based accurate assessment and rehabilitation, Rohit says "There was this patient of knee osteoarthritis, a senior citizen from Panchkula, who came to us complaining of severe pain and not being able to even walk properly. After 30 sessions, designed specifically for him based on his scientific assessment, his pain is now minimal and he walks 2-3 kms daily.
"Another patient from Mayur Vihar Delhi was so troubled by persistent stiffness in the body that he could barely ride a bike. In this case too, after 30 sessions, flexibility in his body has been restored and for him bike ride is now a breeze."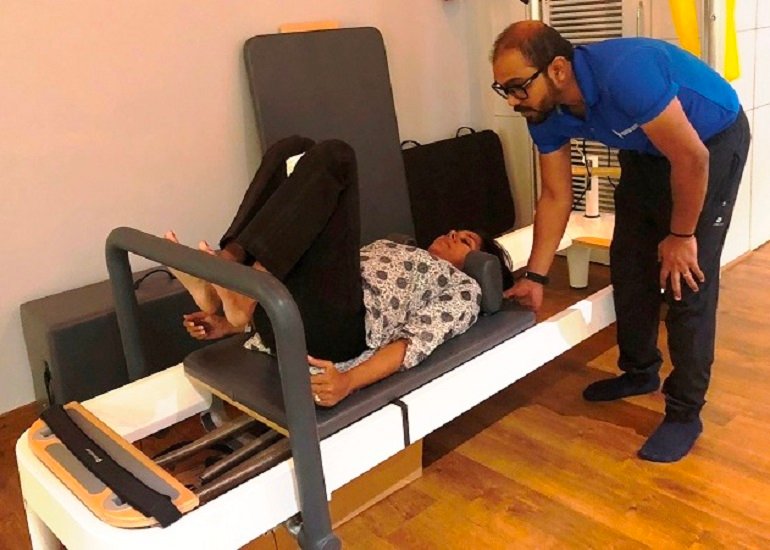 Like them, ABTP claims to have permanently rehabilitated hundreds of other medical patients. Their list of permanent clients among national and international level athletes and entire sports squads, including India Super League (ISL) franchisees FC Goa, Mumbai City FC and Odisha FC, is also unending.
Corporate Wellness Programme
The chain of rehab & fitness centres has also curated a Corporate Wellness Programme targeted at typical 9 am-5 pm employees who for most times remain glued to their seats. Apart from simple, time-effective interventions to prevent common issues among them like back/neck pains, this programme also helps in increased productivity by achieving better fitness and endurance levels. The programme involves full body bio-mechanical assessment, strength & endurance, cardiovascular health and ergonomics.
Physio At Home
Where the patients for any reason are unable to travel to an ABTP centre, and at places not yet served by the chain of centres, there is an arrangement for organising video sessions by the staff. A "Physio At Home" programme has also been initiated in various parts of the country wherein physiotherapists with basic training by ABTP experts attend to the needs of clients at home.
ABTP has recently opened a sub centre at Apollo Clinics in Sector 8 Madhya Marg to extend its facilities closer home to people in Chandigarh.
LifeInChandigarh.com by APR Media House is an enjoyable digital reading startup, which keeps you abreast of the latest meaningful happenings of interest to large sections of folks in Chandigarh tricity, and expats from the region. It has been promoted by a public spirited senior journalist and media consultant with a view to encourage good quality and healthy journalism, a dire need of the times.
To keep in touch, drop an email or call :
kochhar.apr@gmail.com
9815617676