Compulsions of a fast-paced modern lifestyle have helped hasten innovation by people in the business to constantly add to the list of these irresistible foods. One such passionate food entrepreneur and innovator is Parveen Gupta, whose brand DLG's is making waves in the frozen foods business in Chandigarh tricity.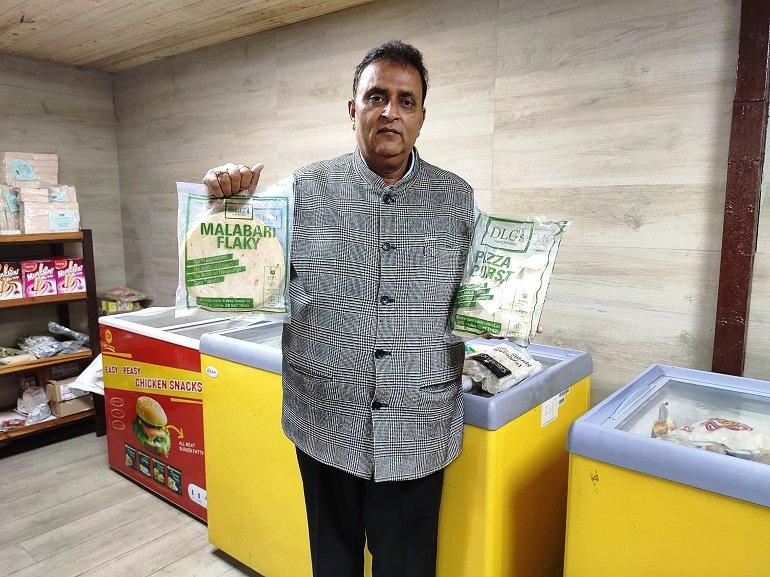 Photos By : Life In Chandigarh
A third generation torch-bearer of Haryana Stores (estd 1948 in Ambala by his teacher-turned-businessman grandfather Master Panna Lal Gupta), Parveen (58), considered the king of frozen foods in the tricity, jumped into this business as early as in 1991 and is now supplying an astounding 650 frozen items of more than two dozen brands, including his own, to practically all the known names among hotels, restaurants, caterers, clubs, corporate institutions and to individuals for marriages and other special occasions.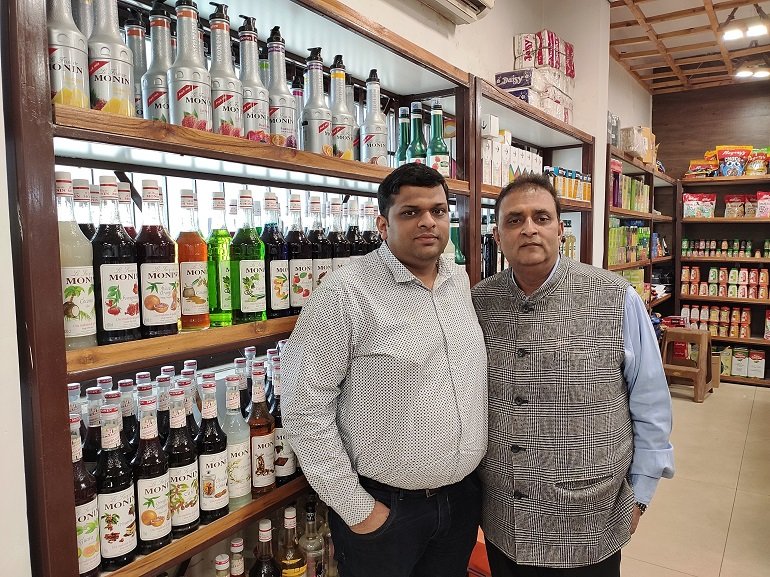 Parveen Gupta with his son Piyush
Parveen Gupta was just 14 years old when he joined his father Devinder Lal Gupta in the food business while continuing with his studies (the family shifted to Chandigarh in 1964), and now his sons Piyush and Pranav are adding a youthful zing to the family business.
In a conversation with LifeInChandigarh.com about his passion for and romance with the food business, Parveen fondly and proudly relates his long and continuing association with troops posted on Siachen glacier ever since they were first deployed to the icy and barren heights in 1984. "In the initial years we had the honour of supplying our soldiers with limited food stuffs with a long shelf life like chocolates, gazzaks, squashes and soups in powdered form. Currently we are catering for butter paneer masala, Haldiram gulab jamuns, Haldiram chikki and Bikano rasgullas, etc," he shares.
He adds, "We were the first to introduce several top brands to the Chandigarh region like Amul, Fortune, Ruchi Nutrela and Dhara. I still remember having personally sold Amul butter in public transport buses in Chandigarh. Haryana Stores became a private limited company in 1984 and there was no looking back thereafter. In all we are currently dealing with 100 brands, including in the frozen foods space."
Till a couple of years back Haryana Stores Pvt Ltd was also dealing heavily in a variety of oils, but it has now decided to concentrate more on frozen foods, for which it has launched its own brand DLG's. "We are already getting custom made two dozen odd high quality and reasonably priced frozen items, including a wide variety of chicken and vegetable snacks, combo meals and chicken dishes."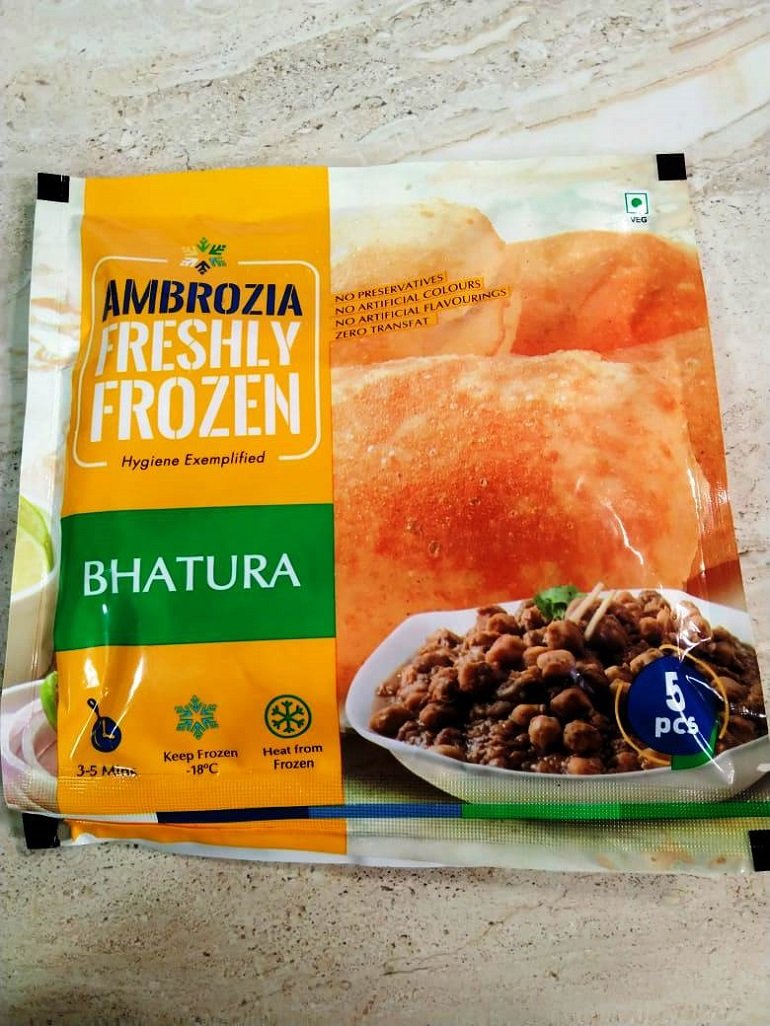 Among DLG's frozen snacks are momos/dimsums, kebabs, kaathi and spring rolls, pizza pocket and burst, Punjabi samosa, Kerala's famous layered malabari parantha, Punjabi dal peethi-stuffed aloo tikki and paneer burger patty.
The veg meals include frozen fried rice with veg manchurian, veg biryani with muglai gravy and chawal with either of yellow dal, rajmah or channa. In chicken preparations there are chicken curry boneless with rice, chicken biryani with mughlai curry and butter chicken boneless with rice.
A latest edition in DLG's frozen food range is raw peeled and chopped potatoes in cube form.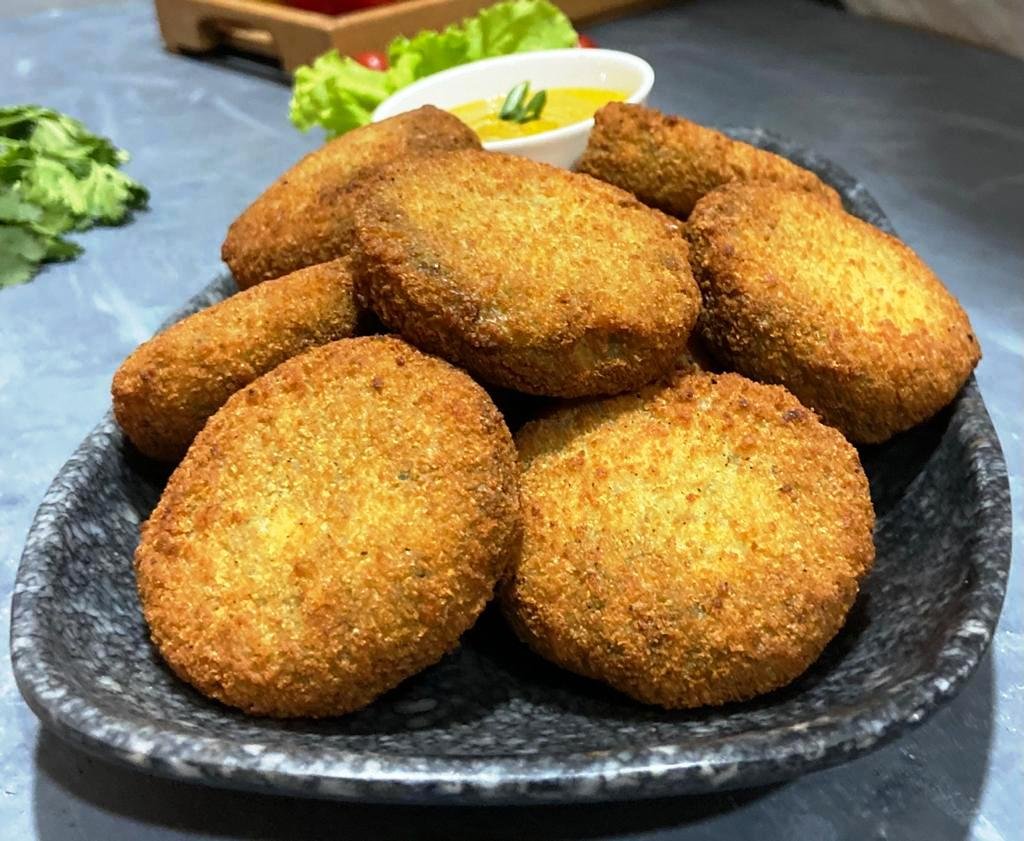 Ambrozia's Railway Chicken Cutlets
The frozen range is endless if we combine all brands supplied by Haryana Stores, including Ambrozia, ROC, Buffet, CP, HY Fun, Treveni, etc. Besides frozen raw chicken, mutton and fish, it includes a wide variety of frozen chicken and vegetarian snacks, momos/dimsums, burger patties, naans, chappatis, kulchas, paranthas, spring rolls, prawns, pork snacks, fish snacks, and many more.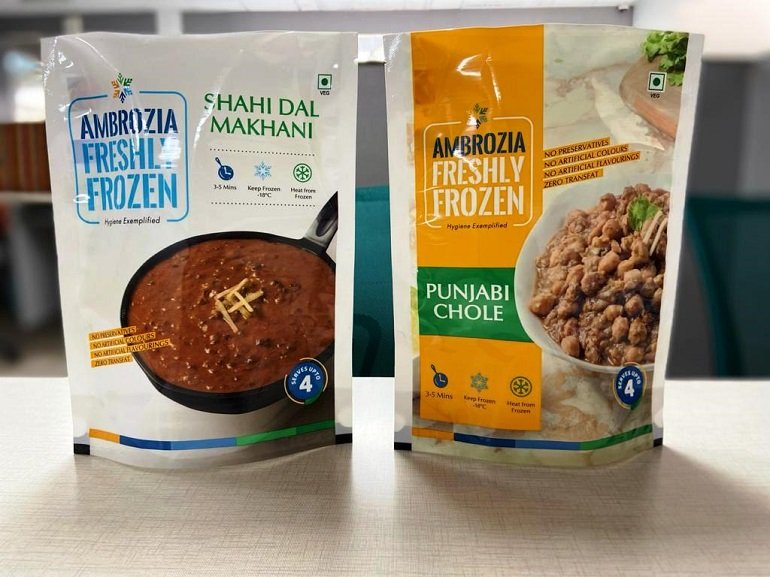 Also available are frozen peeled and cut vegetables, fruit berries, desserts, Indian curries, dals, biryanis, chutneys, wholesome tiffins, south Indian dishes, frozen breads and a whole lot of Indian and imported cheeses.
Says Parveen Gupta, "We also have ingredients for all international food menus - Japanese, Spanish, American, Arabic, Mexican and of course Chinese. All kinds of imported cheese, including goat cheese and non-veg cheese, are also available."
So what is it that is fuelling the frozen foods business! "With life in the fast lane, working couples are increasingly drifting towards quick and convenient foods and what better than frozen raw and cooked foods (which beyond doubt have been proven to be clinically safe and as nutrient-rich as their fresh counterparts) in their freezers. The work from home culture necessitated by the pandemic has further provided impetus to frozen foods," is Parveen's response.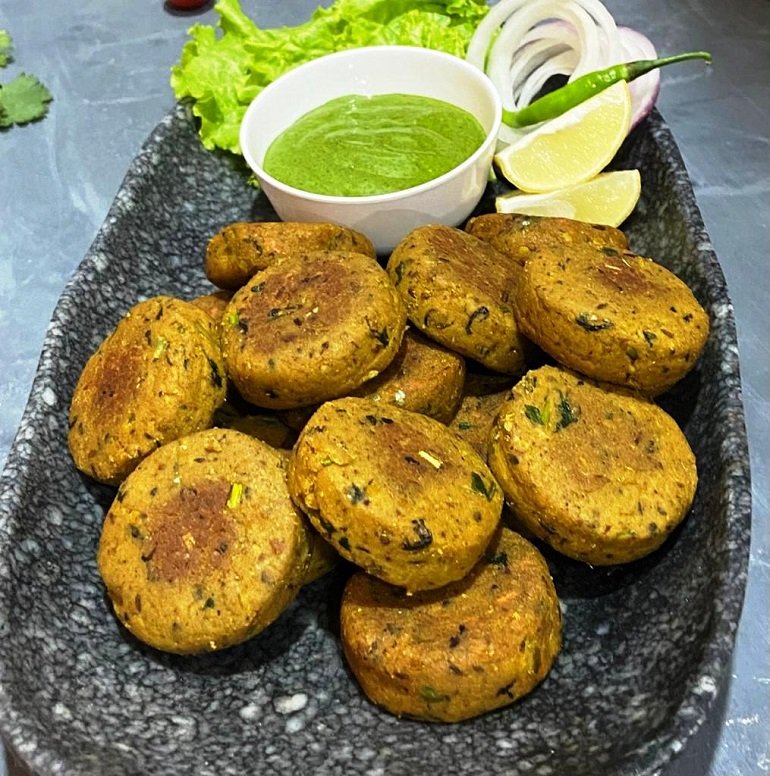 Ambrozia's Chicken Shami Kebab
"Sitting right here you get to taste the famed layered malabari prantha from God's own country Kerala and the Andhra pepper chicken. All at much less the amount you spend for them in a good restaurant. Most restaurants too are any way dishing out menus from these frozen foods," he adds.
So what does he have up his sleeve next! "Currently we are working on adding frozen puri stuffed with peethi to the DLG's brand. People can expect more and more frozen foods from us in the coming months and years," is what the frozen foods entrepreneur and innovator promises.
Expert tip on frozen foods
Never thaw or defrost frozen food on the counter top. To defrost, either put it in the refrigerator or in cold water or in the microwave. Food defrosted in cold water or in the microwave should be cooked immediately.
LifeInChandigarh.com by APR Media House is an enjoyable digital reading startup, which keeps you abreast of the latest meaningful happenings of interest to large sections of folks in Chandigarh tricity, and expats from the region. It has been promoted by a public spirited senior journalist and media consultant with a view to encourage good quality and healthy journalism, a dire need of the times.
To keep in touch, drop an email or call :
kochhar.apr@gmail.com
9815617676