Currently, the Punjabi music industry is flooded with similar sounding vocals and even similar looking singers! In this me-too milieu where most artistes love to ride the 'trending' wave, you have to credit Navv Inder for being 'wakhra' (different). He's lived up to the theme of his first chartbuster – Wakhra Swag followed by Att Tera Yaar, both of which have garnered over 80 million views on Youtube.
Photo By: Vikram Joy
As we meet up with him in Chandigarh, Navv Inder tells us he's ready with his new song, which is unlike anything he's done before. The singer, so far known for his completely different combination of mixing urban and desi music, has sung his first romantic number. 'Tu Meri Ki Lagdi', as Navv says, is a tribute to all his female fans. "I like to experiment with new sounds and styles. I don't want to restrict myself to one genre," says Navv.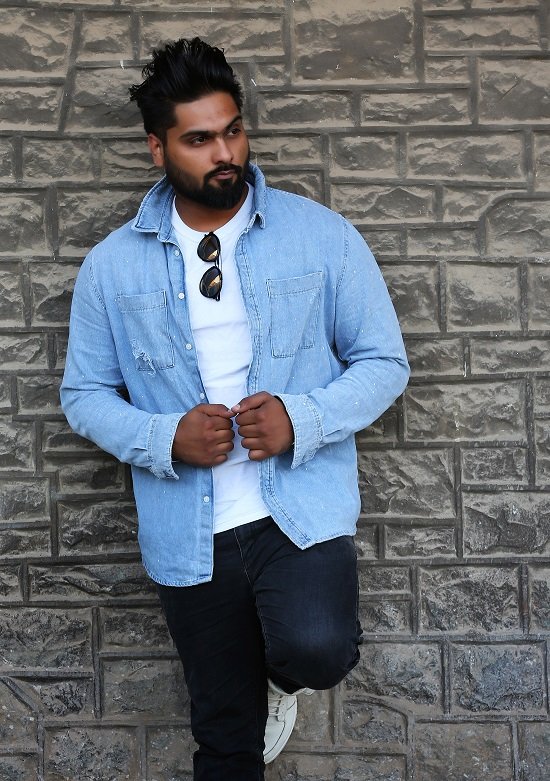 Photo By: Vikram Joy
The track will be launched on April 15 in association with Times Music, while the video for the song goes live on April 17. Written by Navi Kamboz and composed by Mr Nakulogic, 'Tu Meri Ki Lagdi' (we got a sneak preview) is indeed different from what the artiste has done before, though it has his signature folksy-meets-urban vibe. "I grew up listening to the legends of Punjabi music and at the same time I was influenced by folk songs. I love the sounds of traditional instruments and have always made sure that my songs incorporate them," says Navv.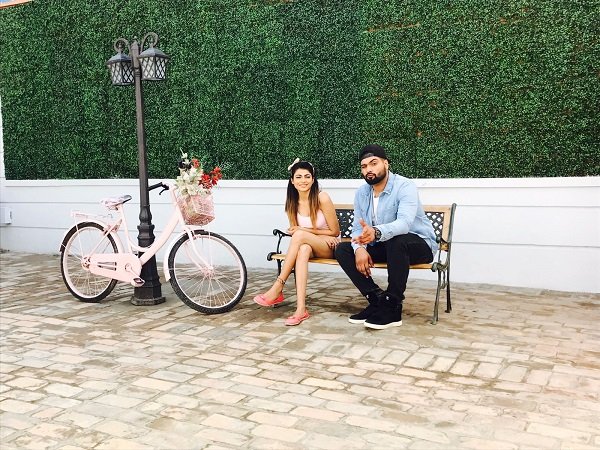 Stills from the video 'Tu Meri Ki Lagdi'
Traditional instruments, such as tumbi, sarangi, daff and others, therefore, feature prominently in all his tracks. Touted as the bridge between modern sounds and folk notes, Navv Inder insists on being true to his own self when it comes to his songs. "My songs are my way of introducing who I am. The lyrics have to make sense to me before I can expect others to make sense of them. I will never cut off the umbilical cord of my roots that has nourished me with music, culture and the ethos of where I come from," says Navv.
As we hear 'Tu Meri Ki Lagdi', we realise what the singer means when he says he hasn't done this before. The song has a lilting score and a softness that comes as a surprise from the R&B singer. Credit to Mr Nakulogic too for the music that is a far cry from the noisy sounds we hear in most Punjabi love songs.
Not one to follow a trend or stick to a 'what works' plan, Navv Inder is keen to explore his voice in different genres, including singing in Hindi. "It doesn't matter what language you sing in, as long as you are true to it," sums up Navv. We sure like the sound of that.