Built on 22 acres, VR Punjab is one of the biggest malls in Punjab, with an already built up leasable area of 1 million sq. ft. and additional leasing and further development potential of 600,000 sq. ft. Ever since being acquired by VRSA, the retail arm of Xander Group, in May 2016, the property is being reformatted and repositioned as a community-centric VR flagship for the residents of the Chandigarh area, and as a regional lifestyle destination for residents of nearby cities like Ludhiana and Jalandhar.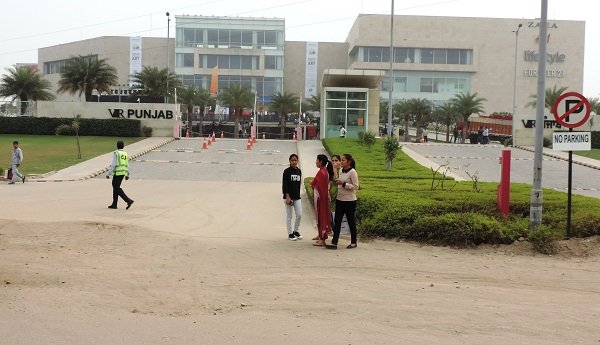 PHOTOS BY: LIFE IN CHANDIGARH
During the festival, curated by Sumi Gupta, Director, International Marketing & Product Development, Virtuous Retail in association with artchutney.com, the thousands of visitors will get to view 130 art installations by well known national level artists and art students from the region and elsewhere in the country, displayed in the lawns and other vantage points across the landscape of the mall. There will also be curated events like concerts, which are touted to "make this an unmissable 45 days". The festival, which began on November 1, will continue till December 15.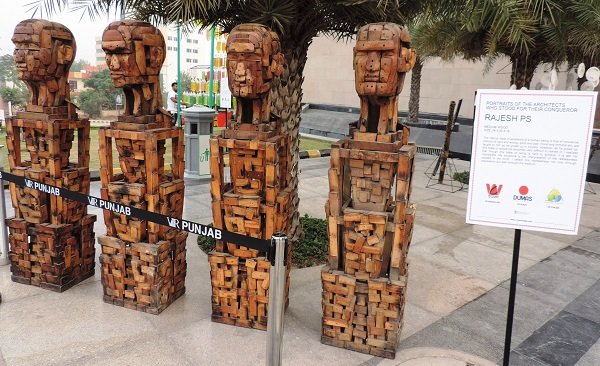 Says Sumi Gupta, "PAI 2017 will host an immersive art experience, away from a typical gallery setting, where patrons can meet artists and interact on their art and installations. This year's inaugural edition features a unique collection of installations and fine art work created by established and emerging artists from across India, including Gigi Scaria, George Martin, Murali Cheeroth, Vikash Kalra, Nilesh Kinkale, and Yati Jaiswal among others. Importantly, students from The Government College of Art, Chandigarh, The College of Architecture, Chandigarh, Lalit Kala Akademi, College of Art, Delhi, MSU Baroda, and JJ School of Art, Mumbai will also share space with the independent artists over the duration of the festival.
"We want to give our visitors a multi-dimensional experience when they come to VR Punjab for shopping or for entertainment. We have created a premium hospitality like landscape on our premises and want to give visitors the feel of a public plaza. It's a great place to display public art. Artists will get to display their high quality creations on a platform where the eyeballs will be phenomenally more than in a professional gallery, visited by a handful of connoisseurs of art. Plus, the students of art and architecture will get an opportunity to rub shoulders and interact with the senior artists," Sumi added.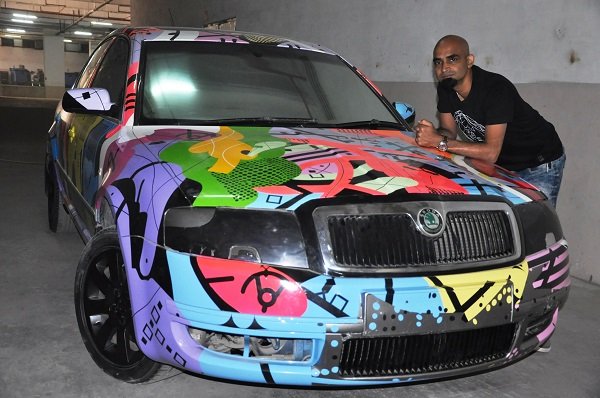 "We are mindful that some of the visitors will react favourably at seeing the artworks, and others will not, but at least they will have an opinion, which is fine. We want to see more people appreciating quality art," she said.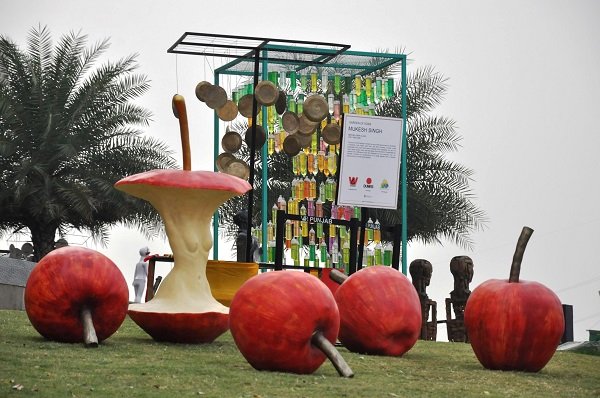 Sumi informed that they started the annual Dumas Art Project at VR Surat, where five editions of the art festival have been held since 2013. The Whitefield Art Collective at VR Bengaluru is a similar event of which two editions have been held since 2016. VR Punjab is the third property where this art festival is being held and it will be replicated in a fourth property at Chennai which opens next year, she added.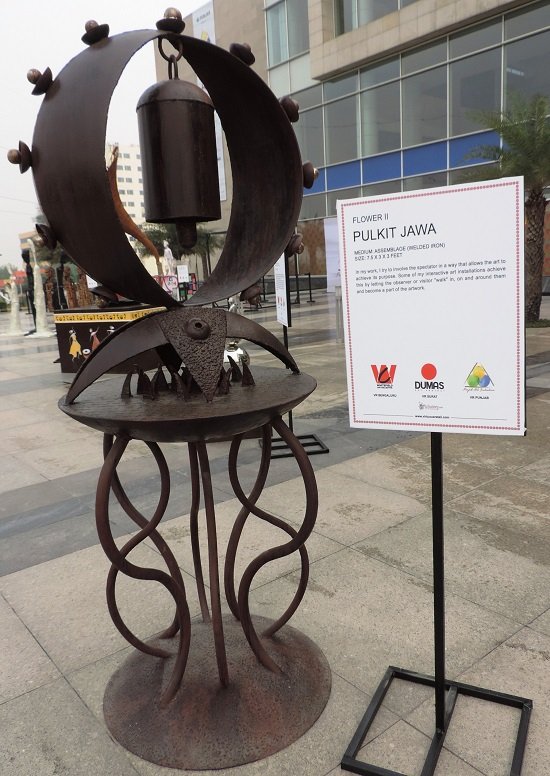 To mark the launch of PAI 2017 on Wednesday, VR Punjab, apart from showcasing other impressive art installations, unveiled the VR Art Car Project that featured a Mercedes Benz painted by renowned artist Gigi Scaria. It was followed by a performance art feature by senior contemporary artist Murali Cheeroth. The day concluded with a music concert by 'The Local Train', a leading Indian rock band originally from Chandigarh.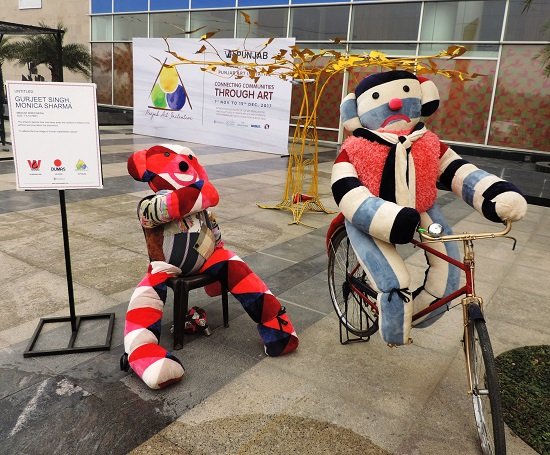 Going forward, PAI will also feature unique art related events, including performance art by Chandigarh based Manjot Kaur, who recently showcased her work at the Swiss Biennale 2017. The basements at VR Punjab will undergo a metamorphosis, courtesy the Basement Art Project undertaken by the students of the Government College of Art, Chandigarh who will showcase their artistic interpretation of Connecting Communities across a concrete canvas. The festival will conclude with a children's art competition where over 300 budding young artists from schools across the tricity area will get an opportunity to showcase their talent.
All the reformatting and repositioning appears to be aimed at increasing footfall in VR Punjab, which has apparently lagged behind the more advantageously located Elante Mall in the heart of the tricity in Chandigarh.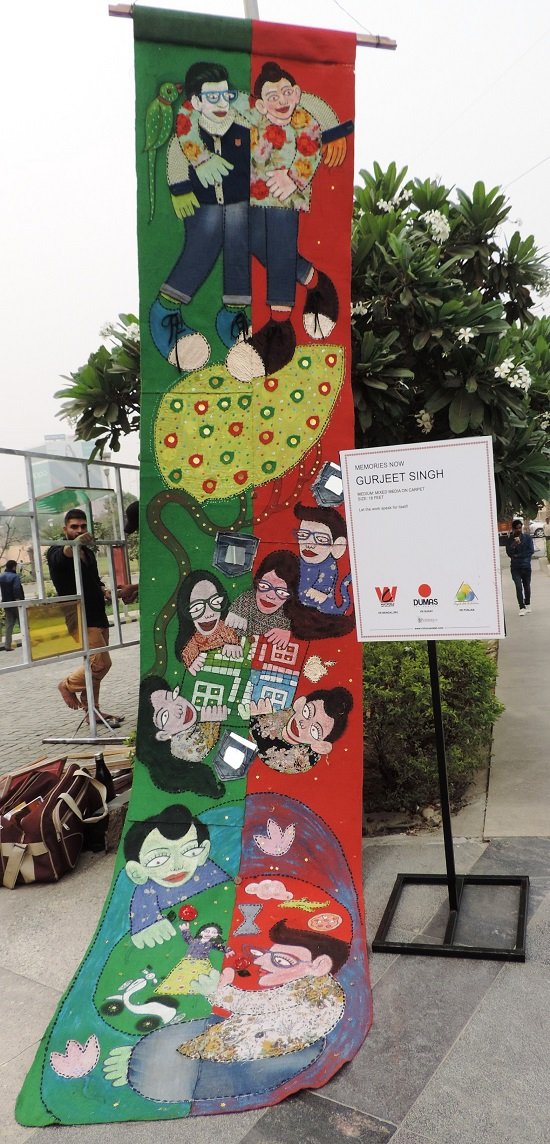 The new thought process is amply explained in VRSA chairman Sid Yog's words : VRSA has redefined the spatial retail experience for consumers by delivering innovative centers that seamlessly integrate shopping, hospitality, food, leisure and entertainment (music, performances, theatre). The properties are designed and operated by VRSA as social hubs that are Connecting Communities and celebrate local heritage and culture while enhancing the overall brand image of the city they are located in.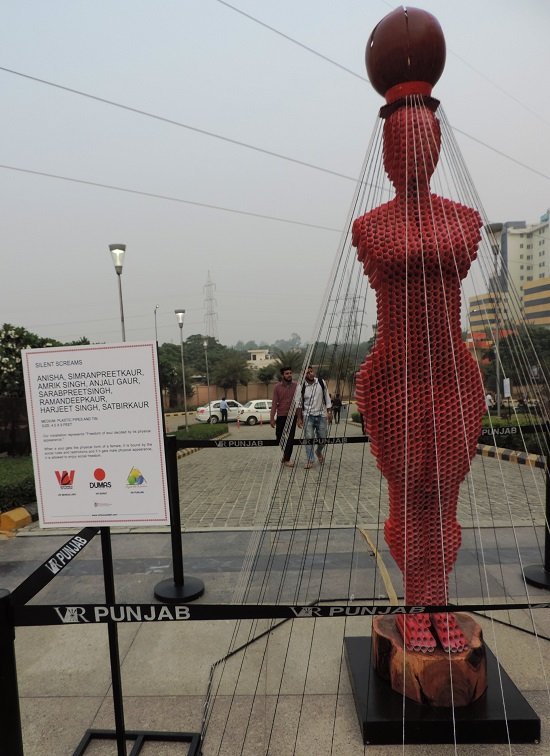 Commenting on the locational disadvantage, Sumi Gupta says "Shopping is a experiential thing, and if the experience is good, then location does not matter."

Lifeinchandigarh.com wishes VR Punjab all success !! Let healthy competition bring good tidings to visitors !!