The first newly launched flagship Sony full-frame digital cinema camera with internal X-OCN recording and 8.6K sensor - VENICE 2 8.6K – was delivered in North India to Saya films, a Chandigarh-based production house and leading camera rental company of the region, at a ceremony held in Industrial Area Phase 1 in the city on Thursday.
Photos Courtesy : Sony India
In a conversation with news website LifeInChandigarh.com, Ashwani Chaudhary, Branch Manager, Sony Chandigarh, shared that VENICE 2, priced Rs 70 lakh for the 8.6K image sensor variant, is an ungraded and improved version of its highly successful original VENICE 6K cinema camera launched in 2017 and has been developed by leveraging the company's latest imaging and sensor technologies.
VENICE 2 is claimed to have been build upon the strength of the original VENICE with new features. A compact, lightweight and modular design facilitates faster set up for handheld or mounted shooting. The internal recording allows for more creative freedom and the option of seamlessly switching between the newly developed full frame 8.6K image sensor block and the original 6K VENICE sensor block does not need any additional hardware.
The new 8.6K sensor can capture images up to a maximum resolution of 8640 x 5760, while the original 6K sensor offers up to 6048 x 4032.
On his choice of VENICE 2 8.6K, Gurpreet Singh, Director, Saya Films said "We are majorly into camera rental services, though during the last two decades in business we have also belted out some 45 productions, including six feature films and a number of music videos and short films. We have our own studio and 15 odd different models of cameras of brands like Red and Arri.
Regarding this very model VENICE 2 8.6K from Sony, the biggest advantage, besides being compact and lightweight with internal recording and facility of seamlessly switching between two image sensor blocks, is that instead of taking 3-4 different shots for every shoot, in this camera you just need to take one wide angle shot which can then be edited into close up and other requirements without compromising on quality. This saves immense amount of time, energy and money, he added.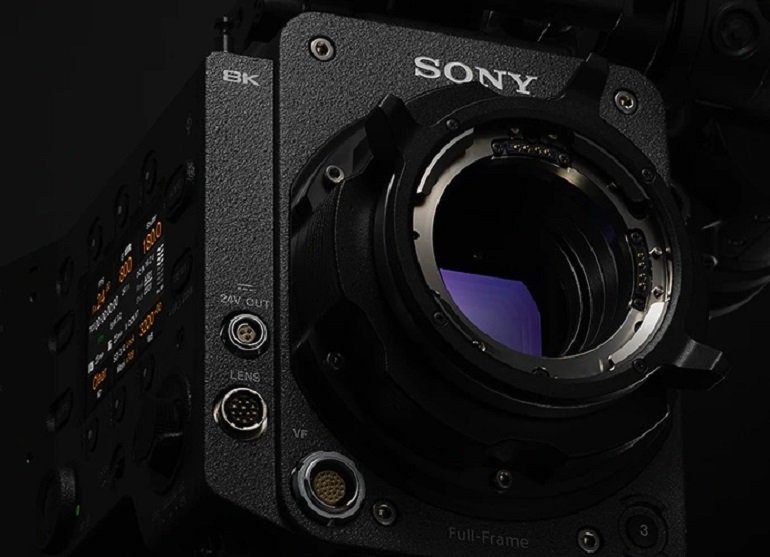 Bob Hardy, international director of photography, in his testimonial has said that the biggest gain in VENICE 2 is that now we can shoot at high speed even in low light conditions because of its incredibly low light sensitivity.
The worldwide launch of VENICE 2 happened in March 2022 and, in India, it was launched in Mumbai in mid-July. There are 25-26 booking in India already, says Branch Manager Chaudhary, but the waiting period for delivery currently is around 3 months on account of the worldwide challenges in supply of sensors and chip sets.
So far, we have been able to deliver just one unit of VENICE 2 8.6K in Mumbai and this one today in Chandigarh. Currently only the 8.6K sensor variant is available in the country and 6K sensor variant will be added in due course. We have two more bookings from Punjab awaiting delivery, Chaudhary added while expressing optimism that VENICE 2 will prove a game-changer for Punjabi film cinematography.
Apart from the outstanding features of VENICE 2, the company claims to have a strong network of 100-odd service centres manned by its own engineers across the country, with at least one service centre each in most of the states.
According to a company handout, the original VENICE, launched in 2017, has been used to shoot more than 300 threatricals and broadcast, cable and streaming releases. A few among Hollywood releases are Top Gun: Maverick; Avatar sequels; Black Widow; The Crown Season 4; Reacher and Ozark Season 3. Indian feature films and series shot on VENICE include Bell Bottom; Jersey; Runway 24; Dhaakad; Mahaan; A Suitable Boy; Rudra; Special Ops and Scam 1992.
LifeInChandigarh.com by APR Media House is an enjoyable digital reading startup, which keeps you abreast of the latest meaningful happenings of interest to large sections of folks in Chandigarh tricity, and expats from the region. It has been promoted by a public spirited senior journalist and media consultant with a view to encourage good quality and healthy journalism, a dire need of the times.
To keep in touch, drop an email or call :
kochhar.apr@gmail.com
9815617676