The smartly crafted ramp, varying patterns of entry of models, and the high decibel music and triple LED displays in perfect sync with the themes of the awe-inspiring collections left the audience spell-bound right through the more than an hour-and-a-half long shows.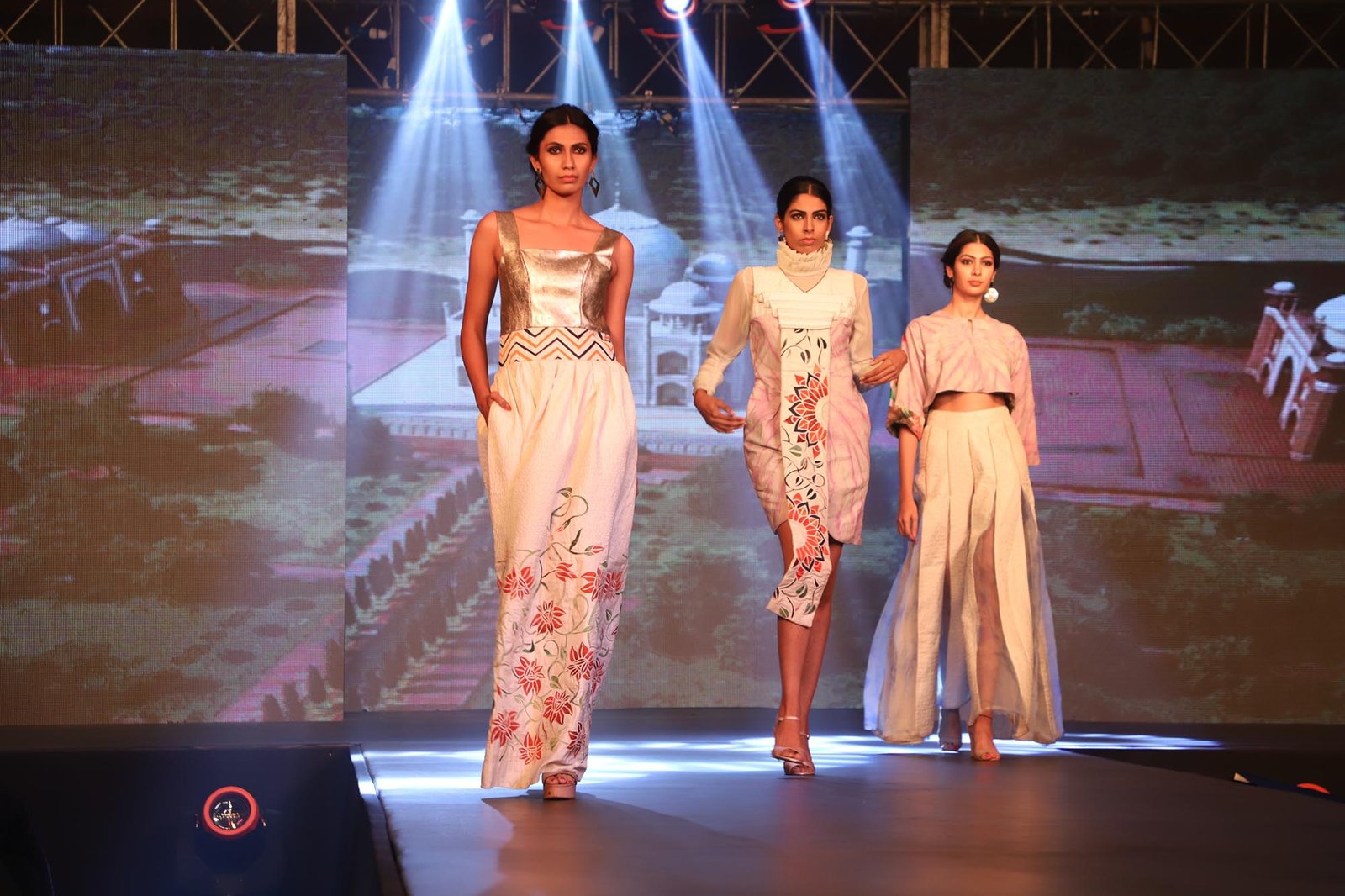 Photos By : Life In Chandigarh
The batch of 49 passing out INIFD budding designers presented 29 design collections at Fashion Day Out ranging from Ethnic to Western to Indo Western, Street Look, Funky to very wearable garments. The collections were variously titled as Reminiscence, Bridal Brigade, The Heritage Legacy, Majestic Mithila, The City Beautiful, The Coronation, Magic of Dandelion, Dastaan-E-Noor, etc. Their themes among other things were inspired by Kalidasa's story 'Meghdoot', Persian art, marvel of inlay work at The Taj, traditional art of 'Madhubani Paintings', drama of playing cards and elegance of British Royalty of Tudor Dynasty.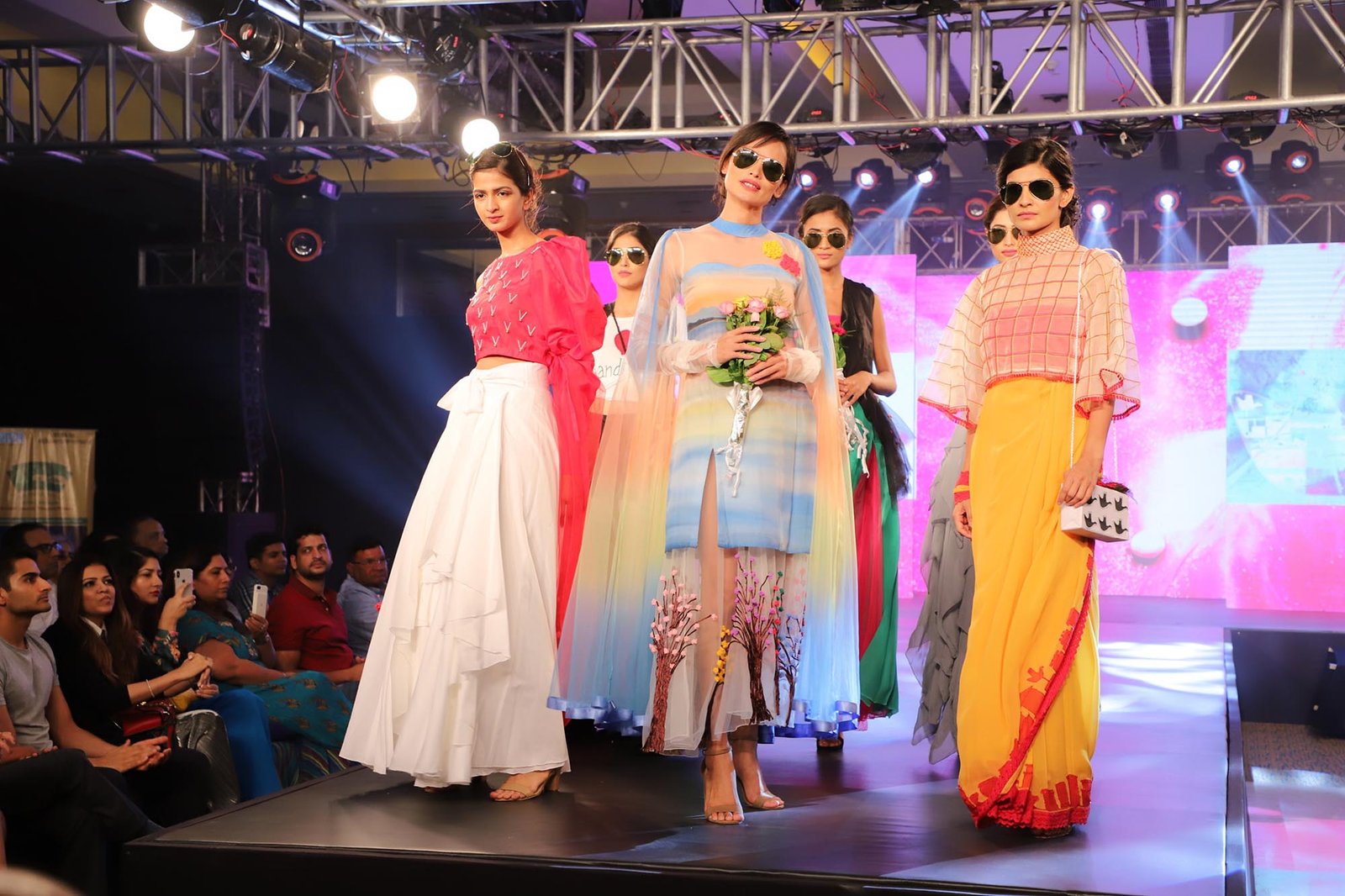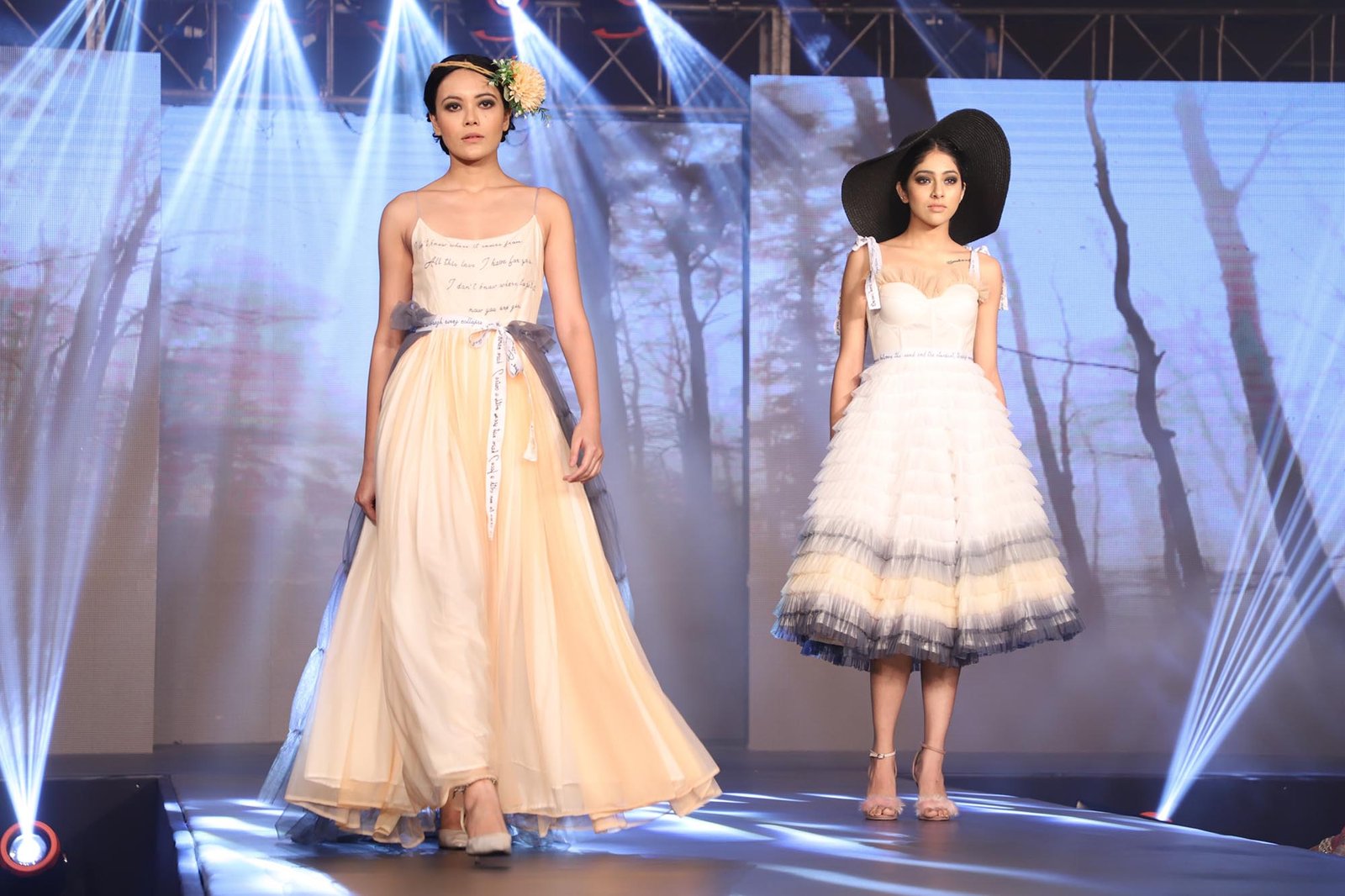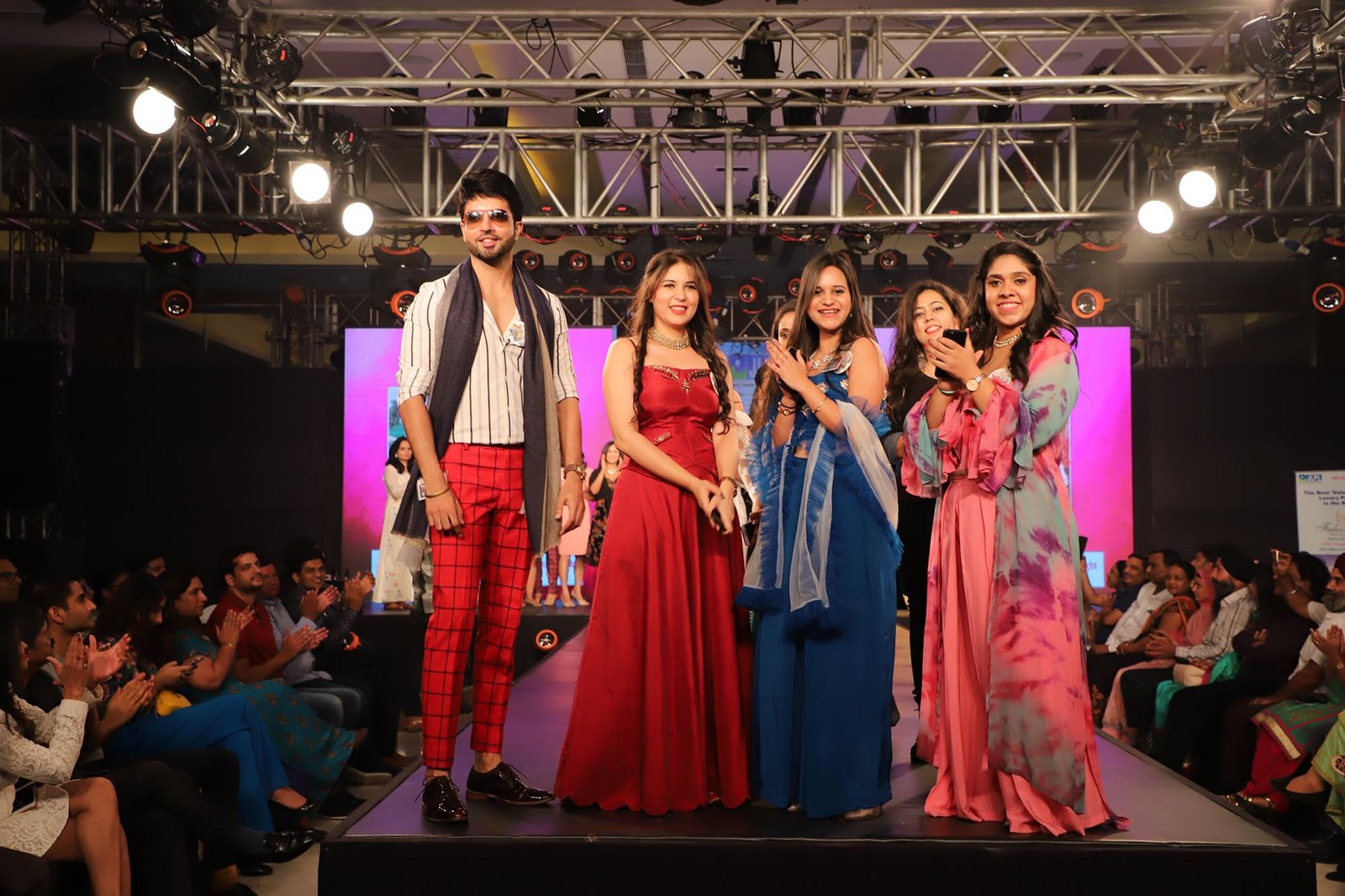 Some of the student designers
The passing out INIFD student designers created silhouettes in impressive fabrics and exciting colours with exquisite embroidery details and different painting techniques by giving their flight of imagination a distinct vision.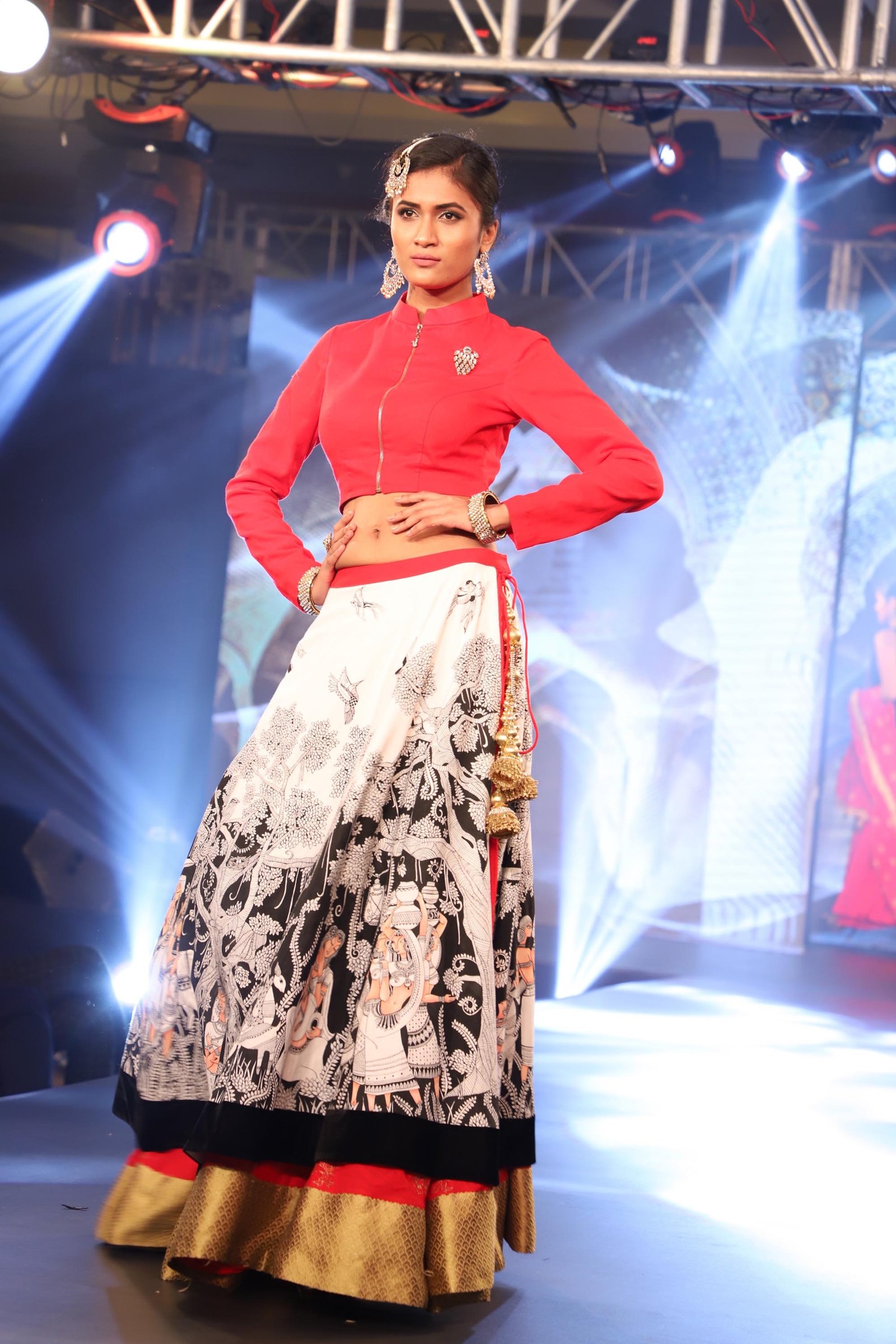 Among the collections showcased were those by INIFD Chandigarh passing out student designers Sonam Aggarwal, Shobhnas Bajaj and Pooja Vikram Singh which also adorned the ramp at London recently.
Official Show Director and Fashion Choreographer of Lakme Fashion Week Vahbiz Mehta was the choreographer for the show. Her entire Lakme Fashion Week team travelled with her from Mumbai.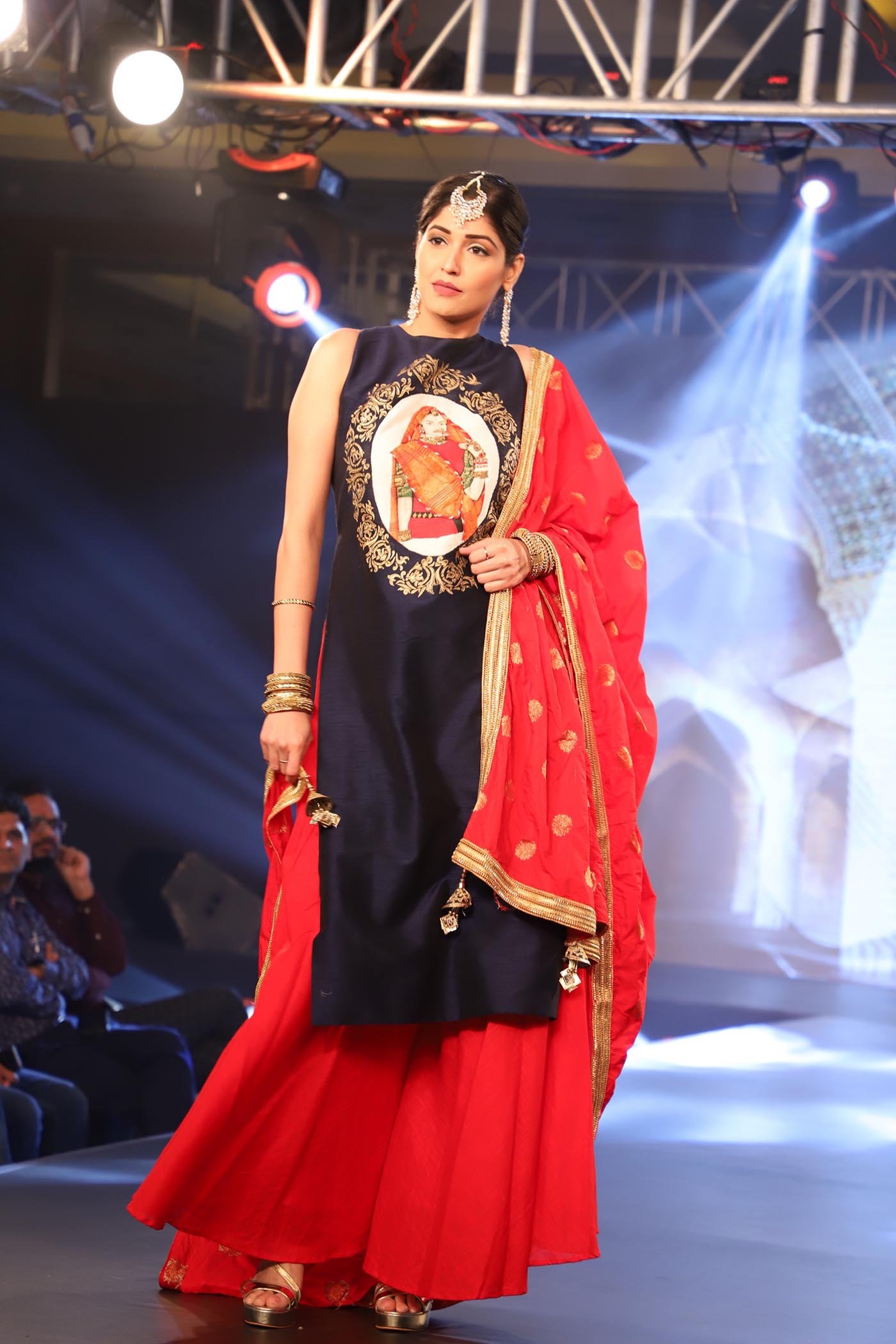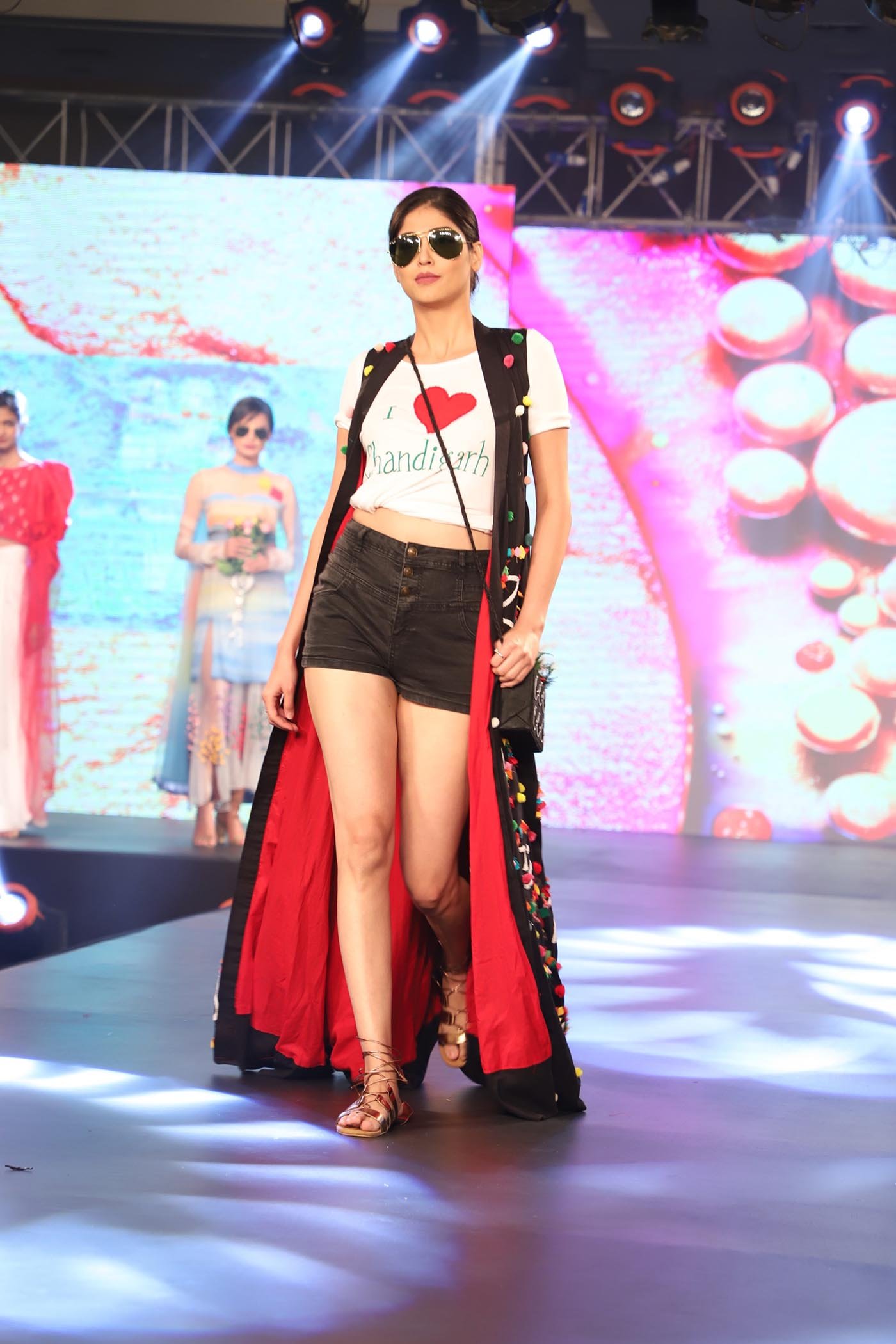 Top international and national fashion week models, including Anjali Lama, Shruti Chauhan, Roma, Rewati Chetri, Printi Jana, Akanksha Maurya, Meher Chahal, Amardeep Kaur Syan, Satvika Goyal, Preet Singh, Kimmi Kukreti, Kaanan Kumar walked the ramp to showcase the creativity of INIFD students.
To Commemorate INIFD's participation in London Fashion Week and upcoming New York Fashion Week, the first edition of the magazine INIFD Verve was unveiled on the occasion.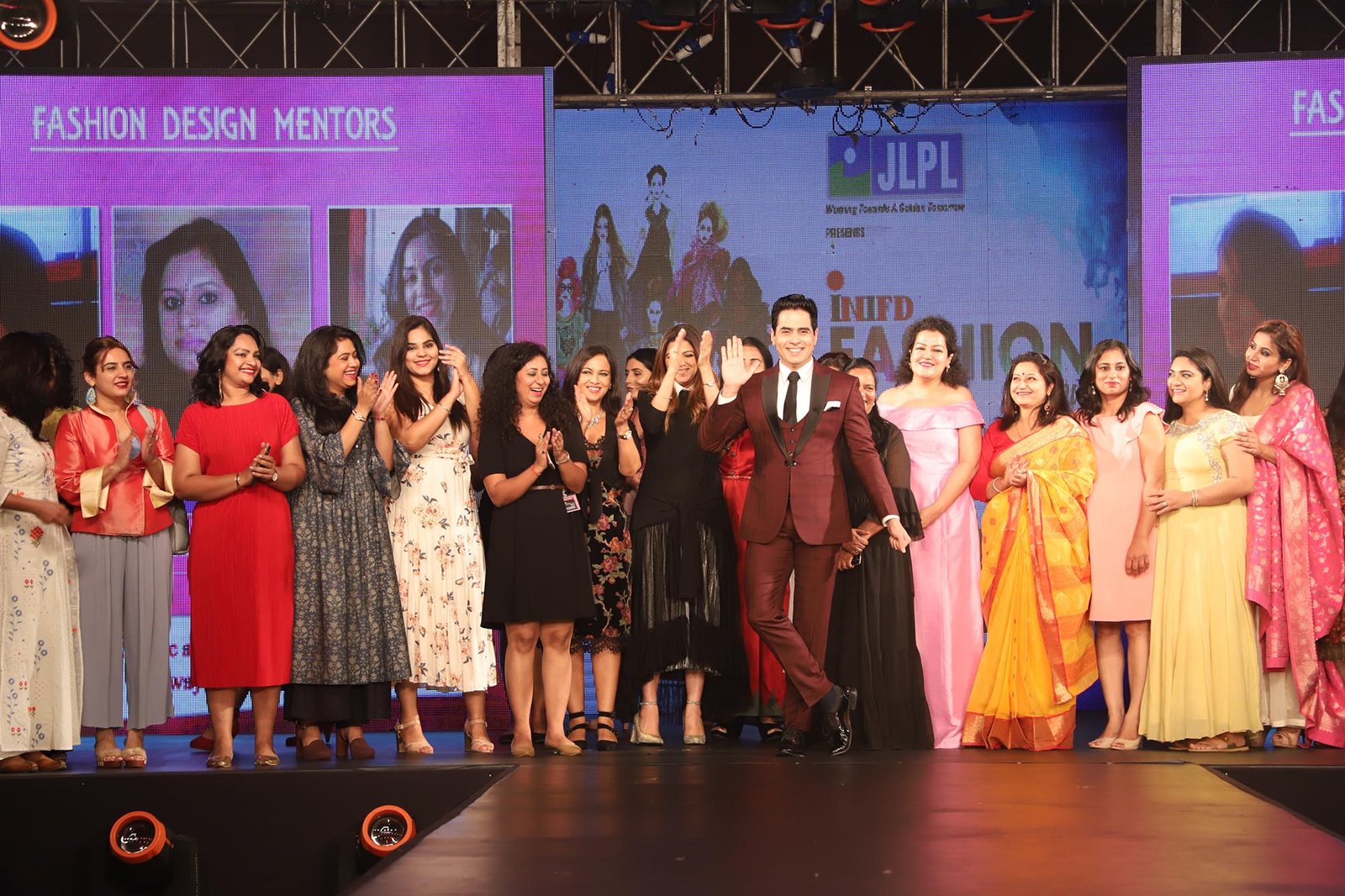 The fashion week was produced by JLPL Real Estate Developers, pioneers in setting up and promoting world class infrastructure in the region.